Book Now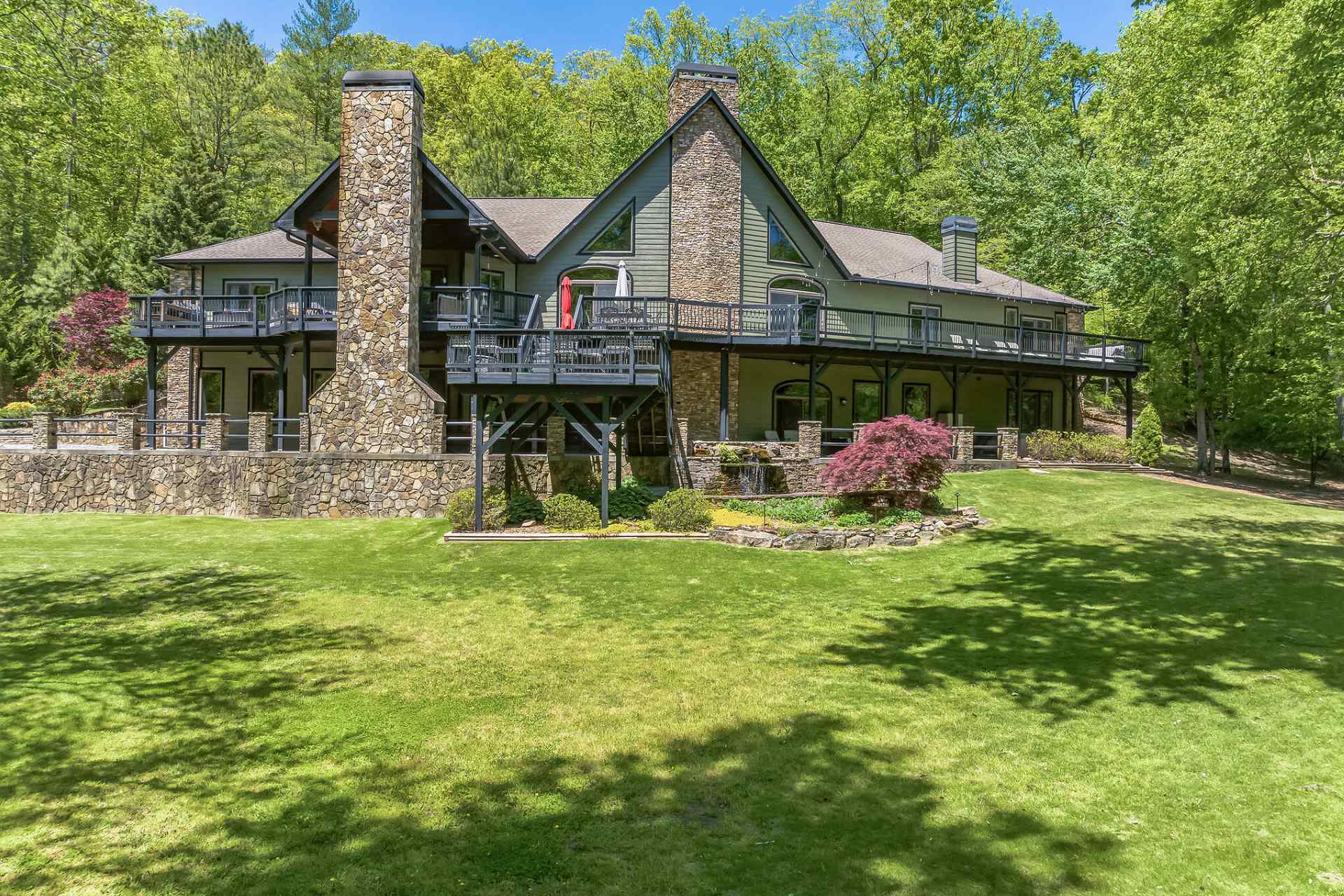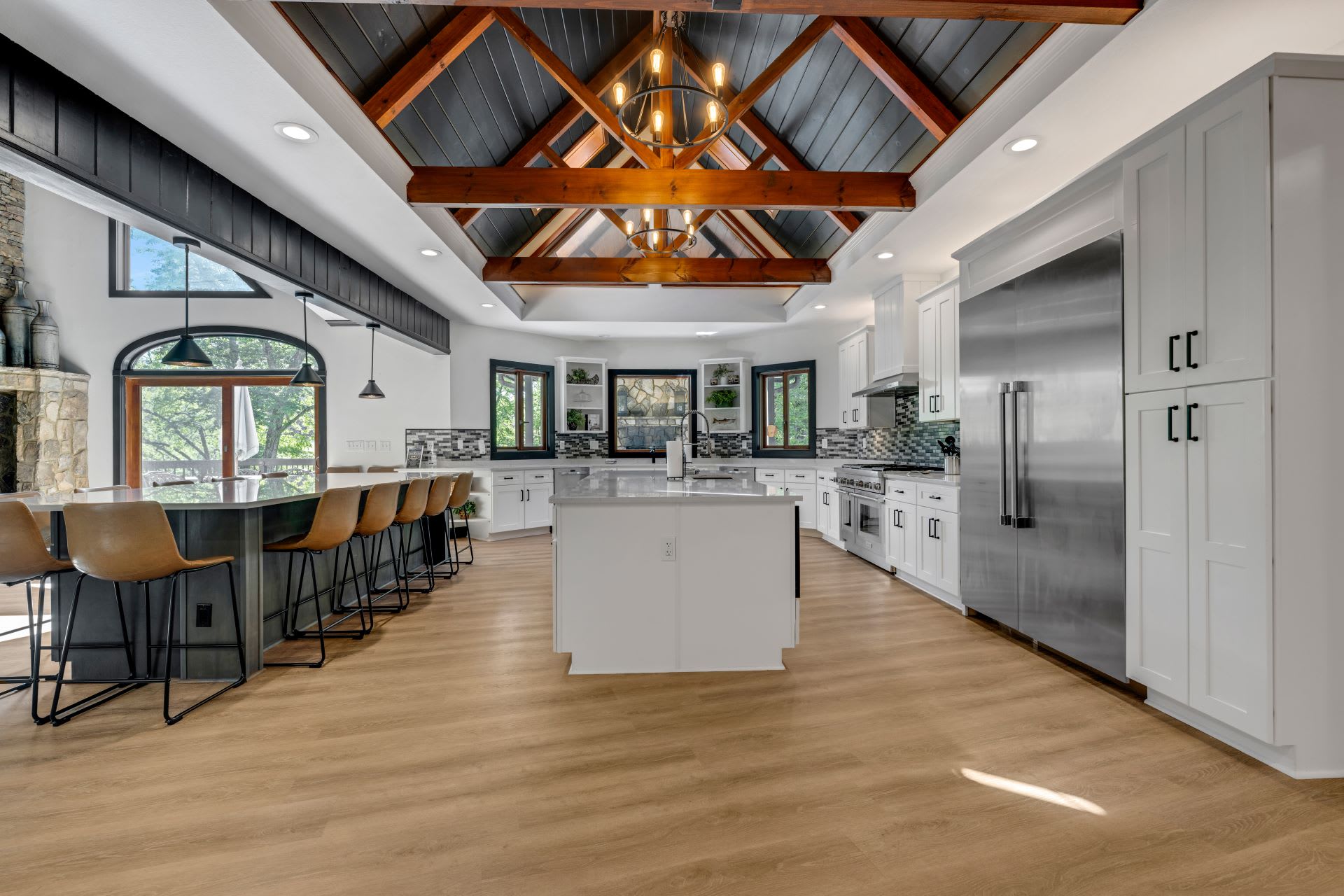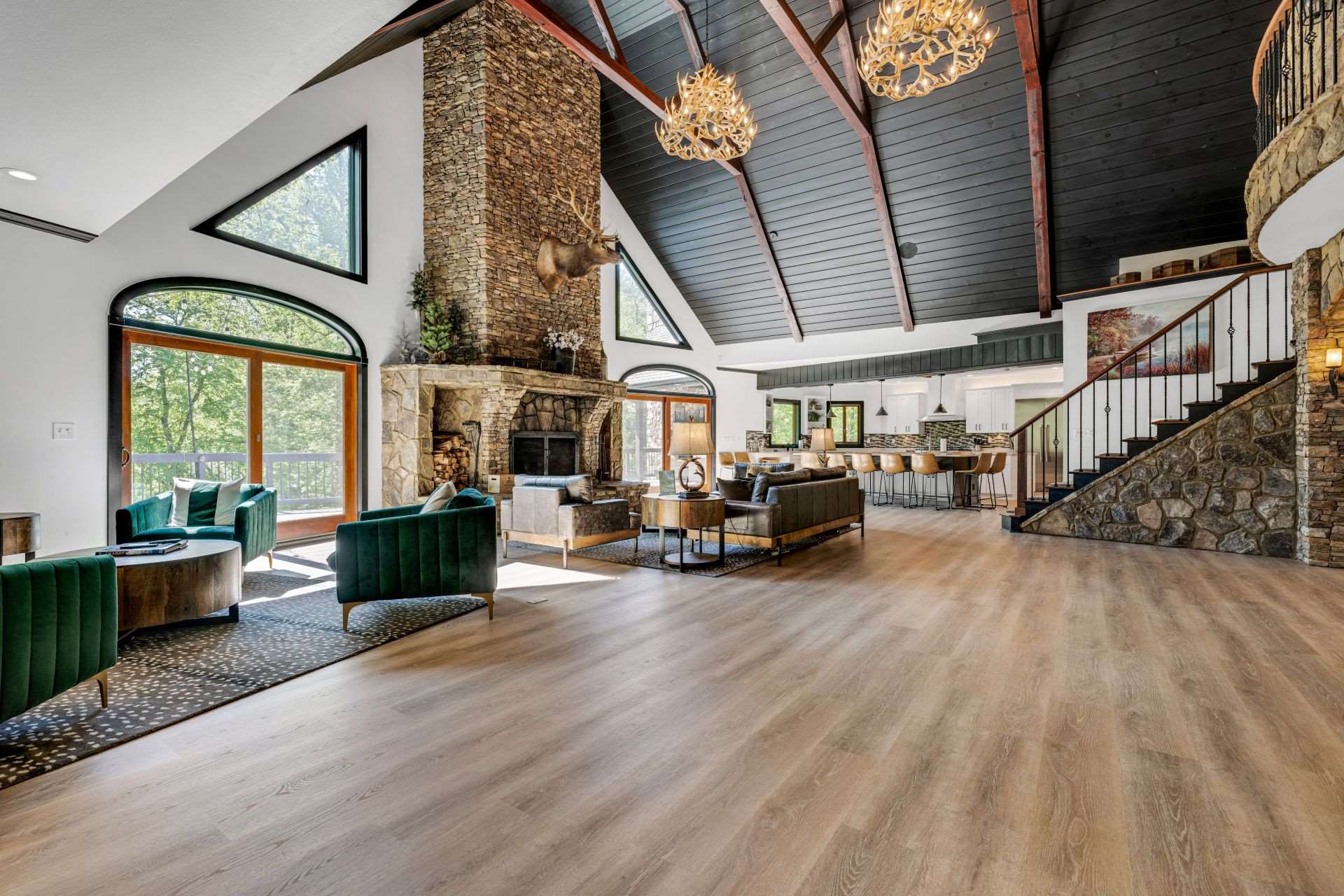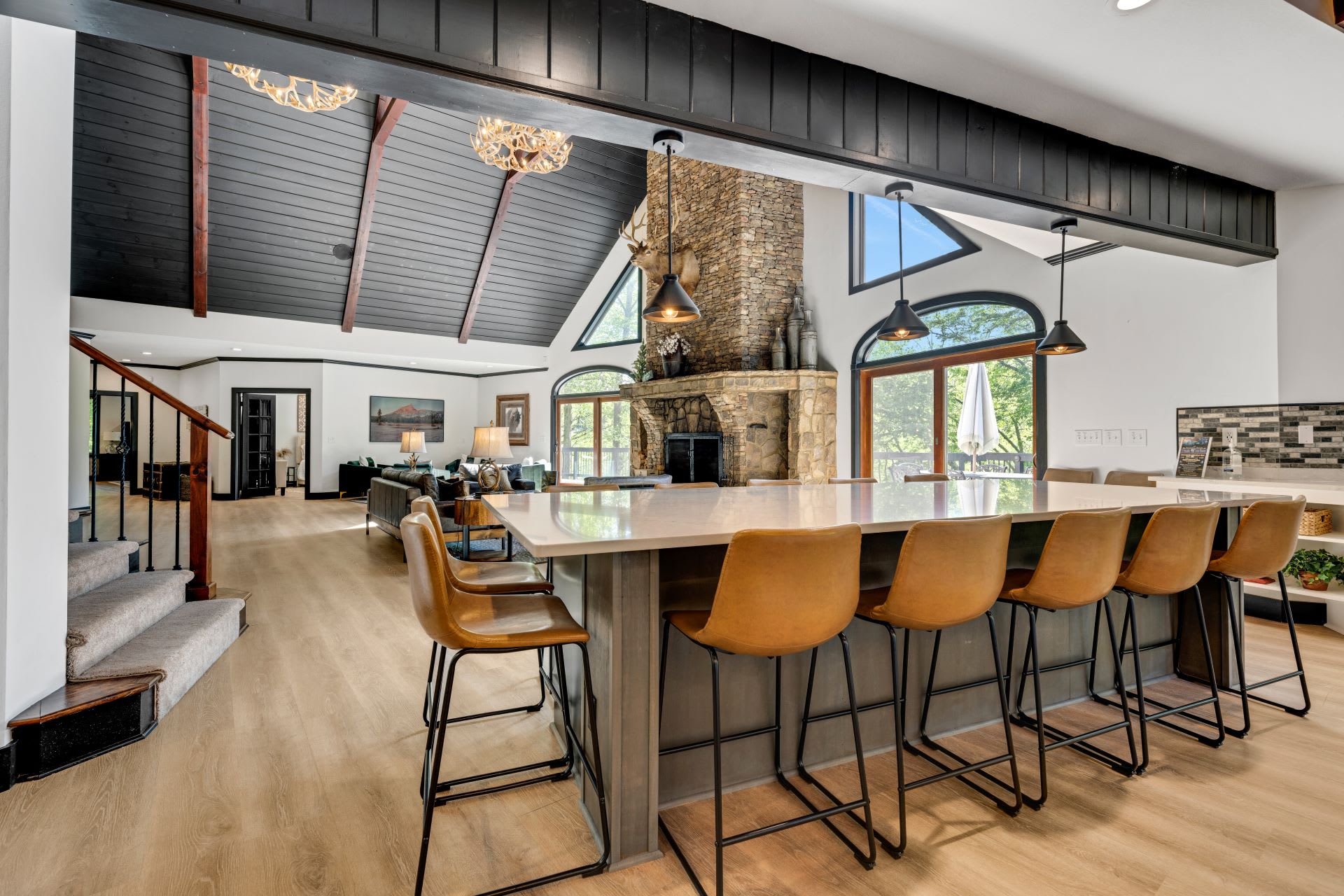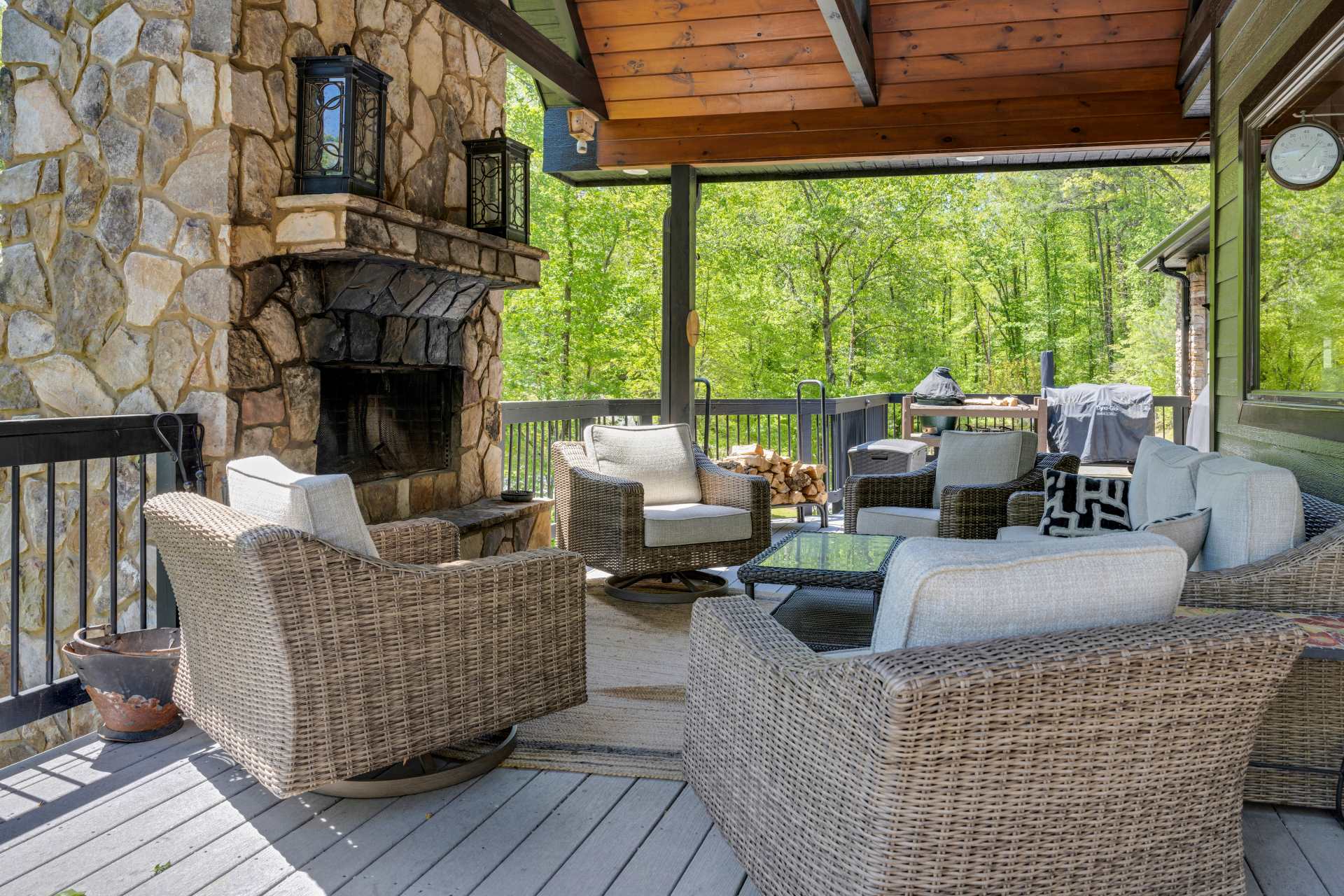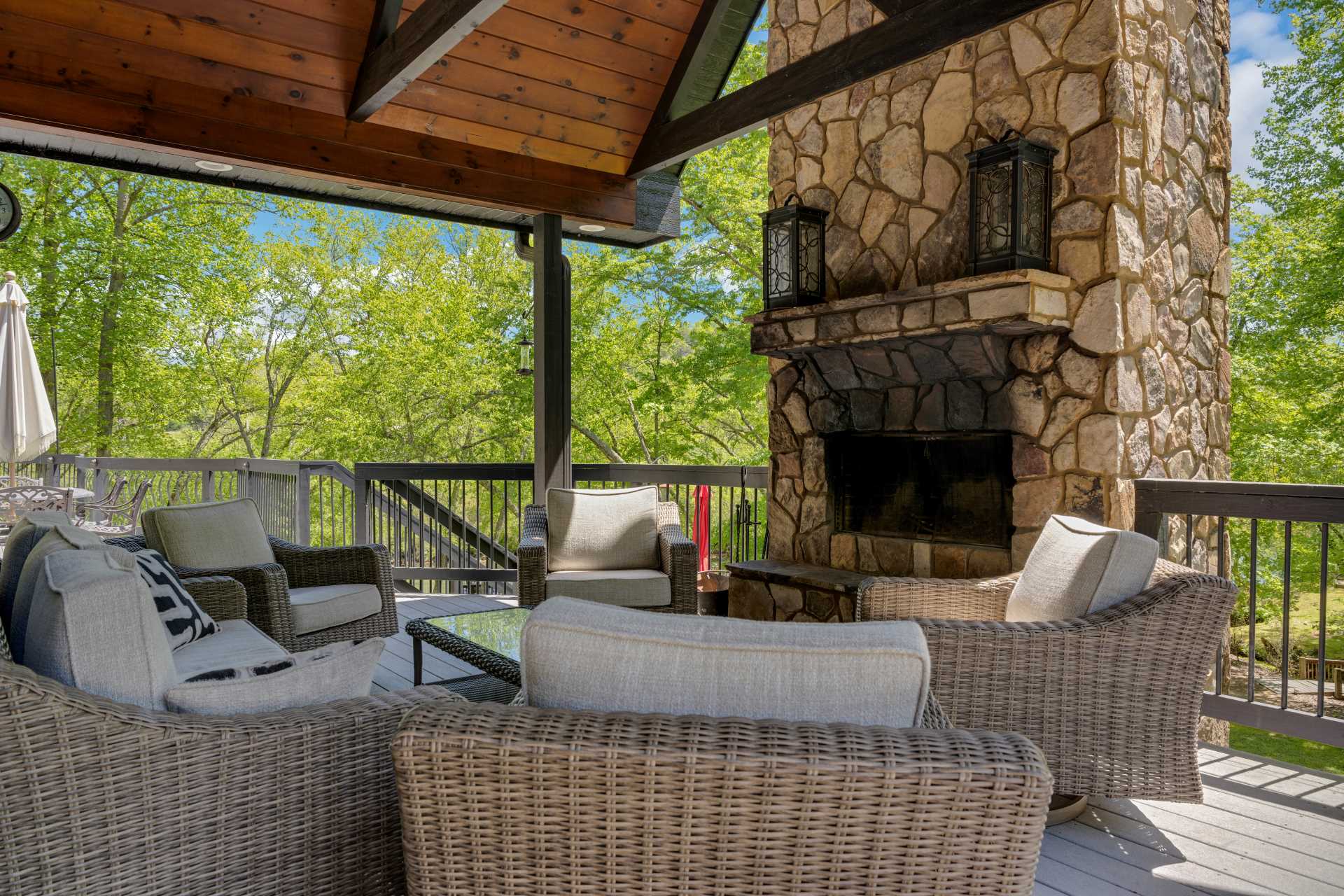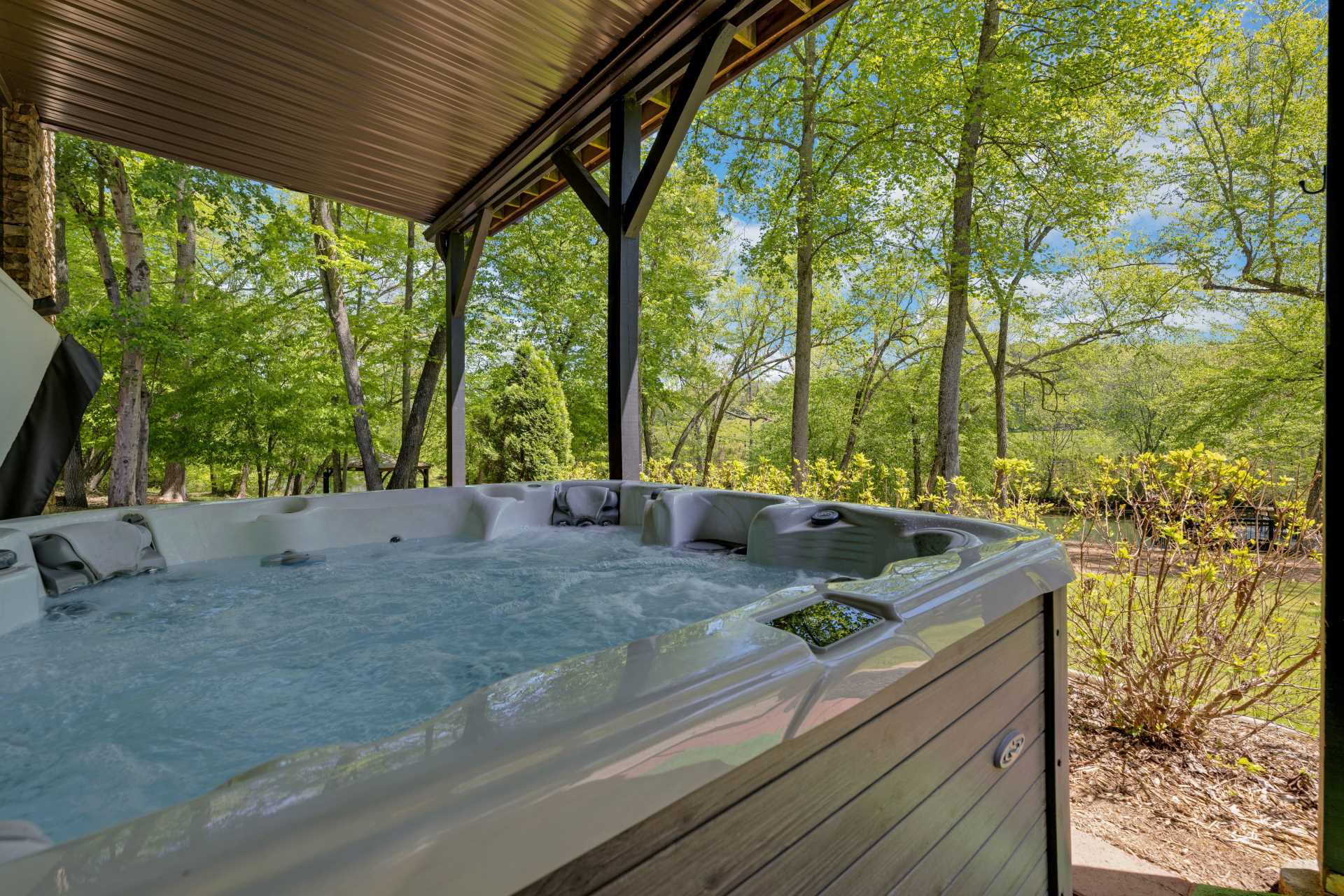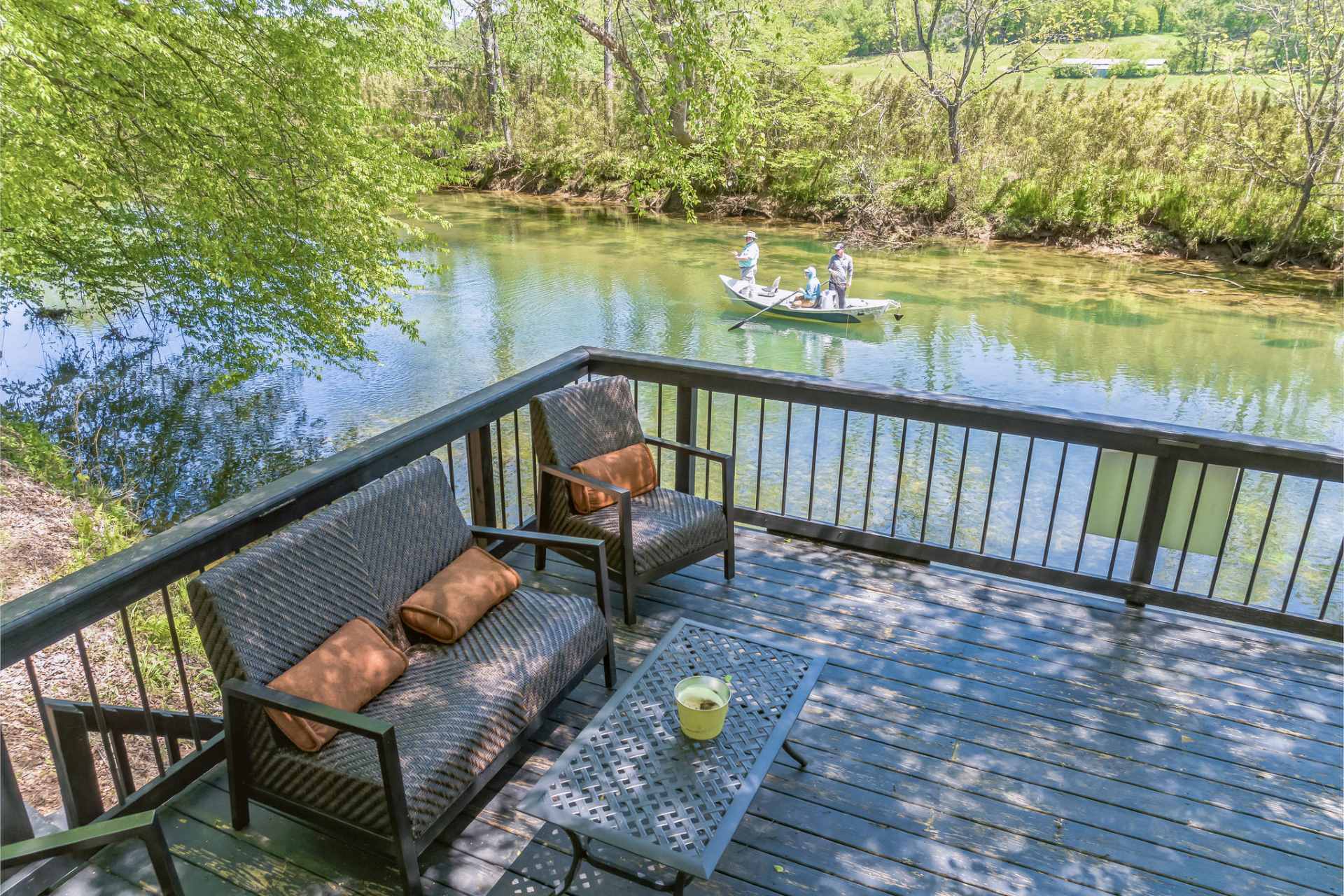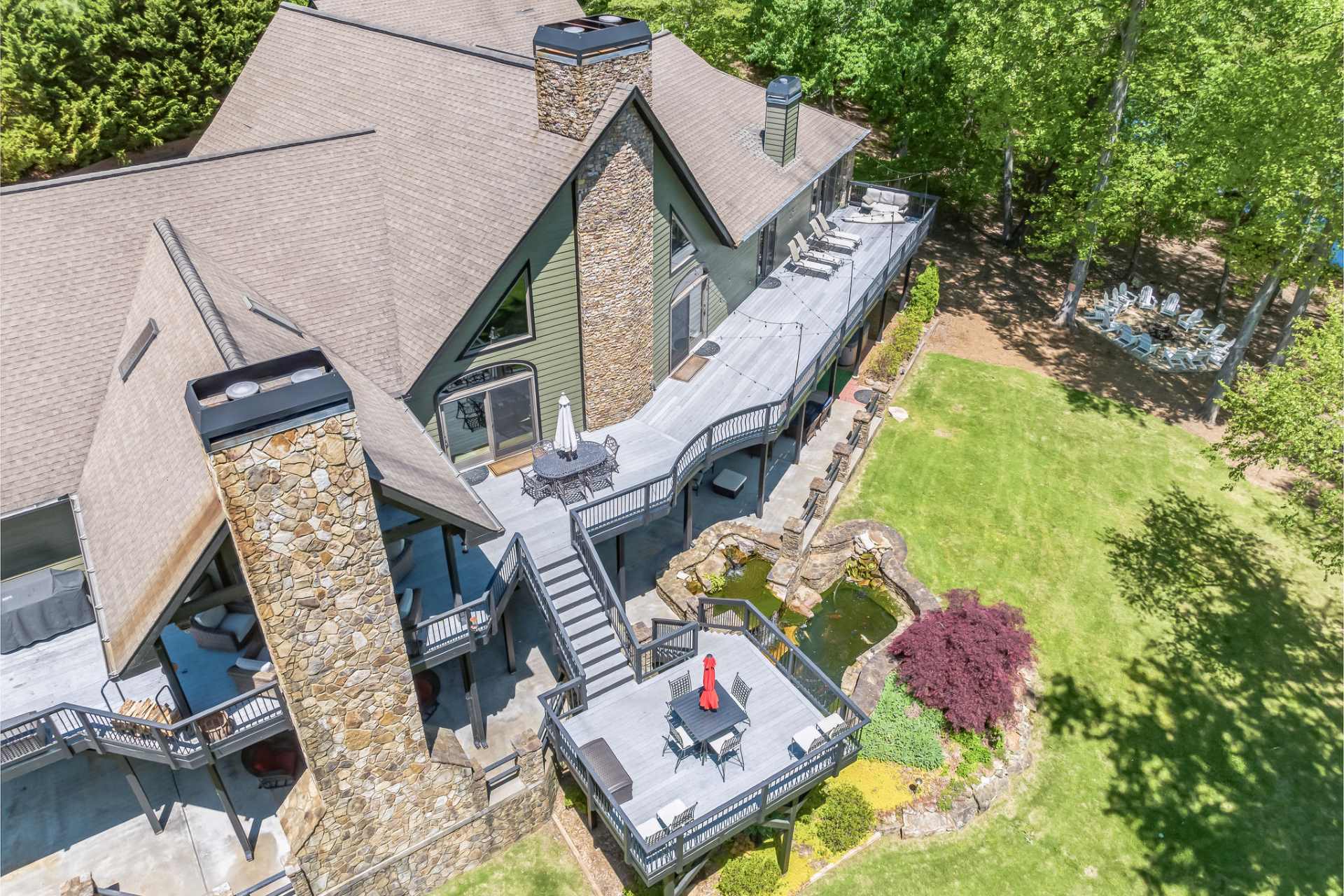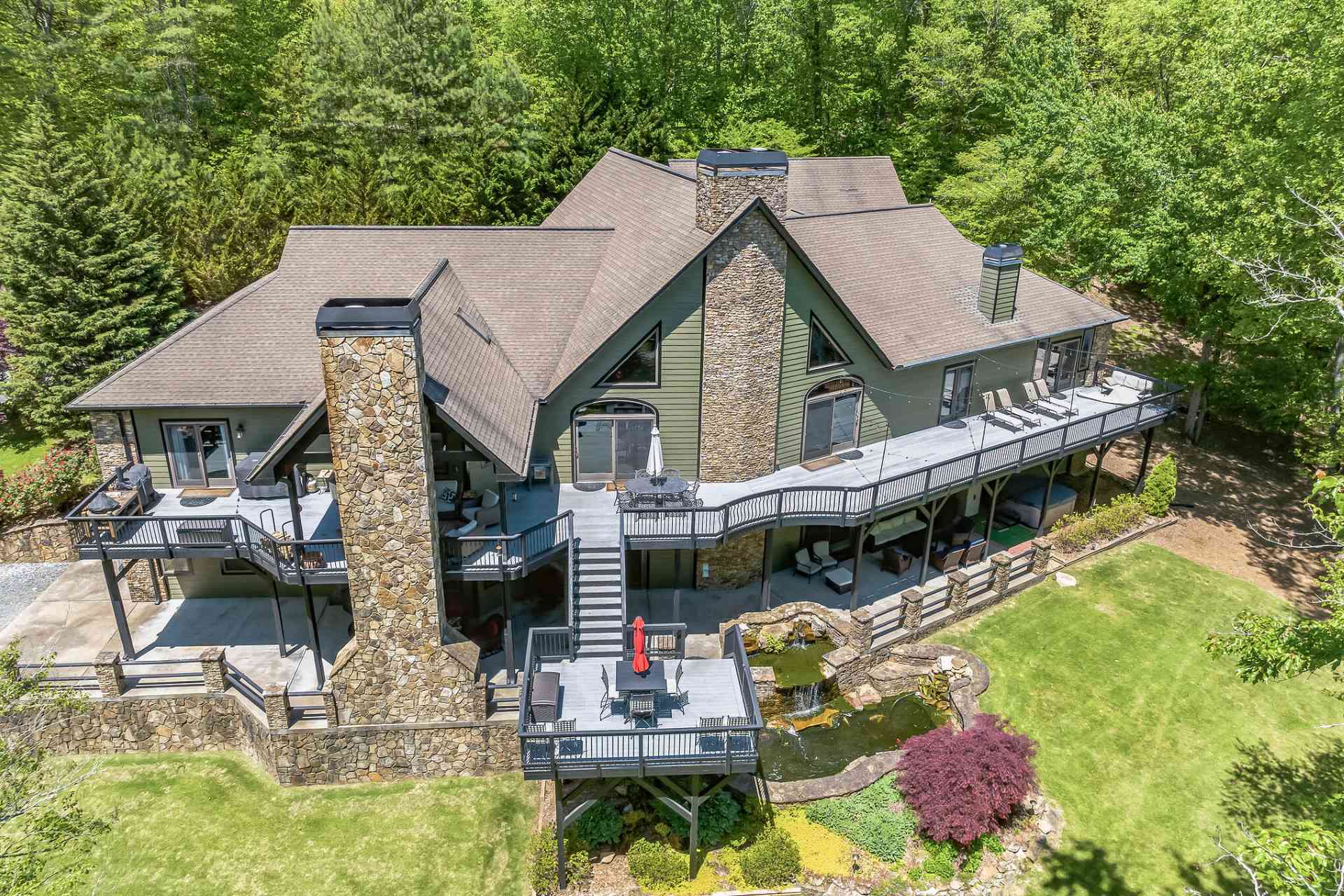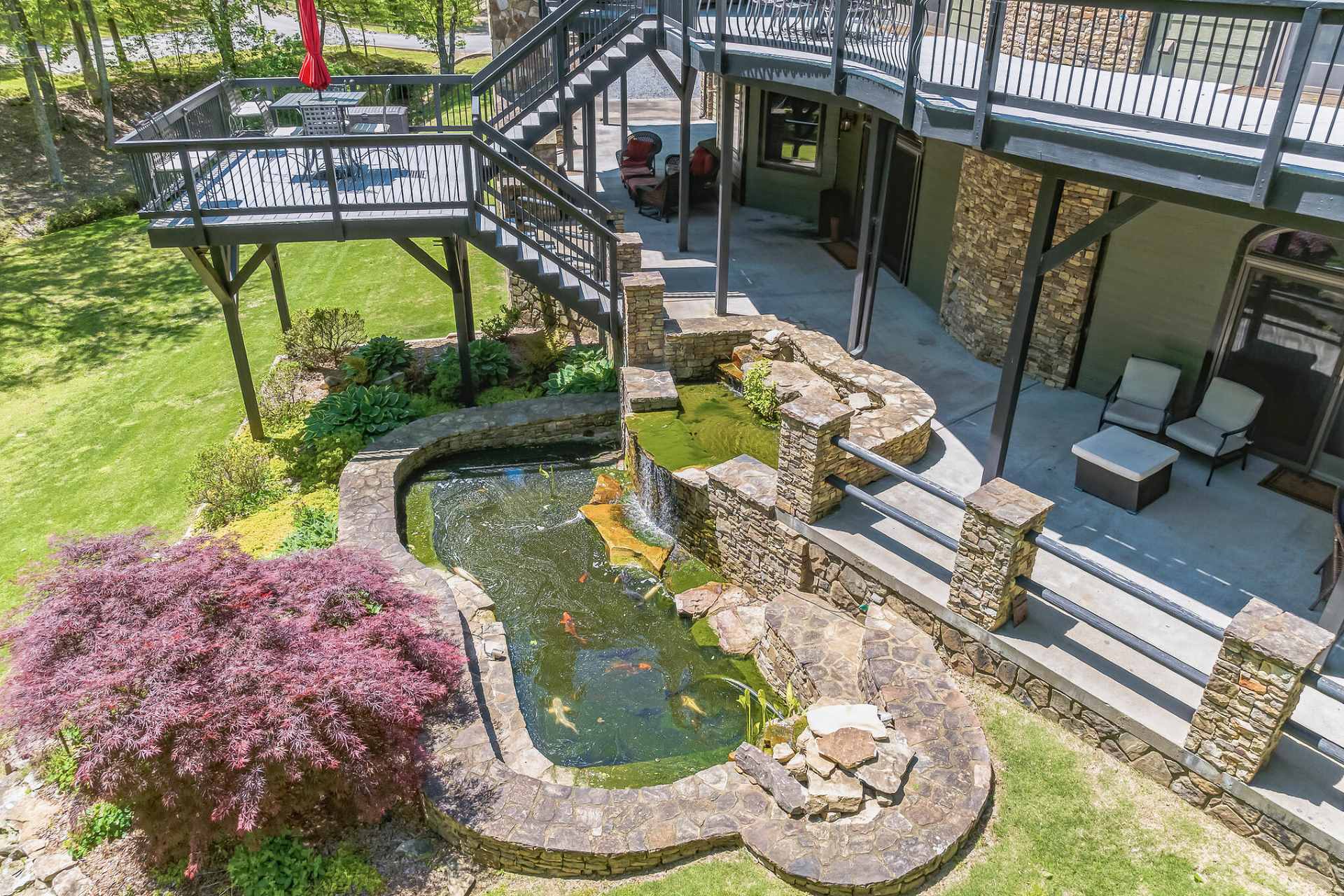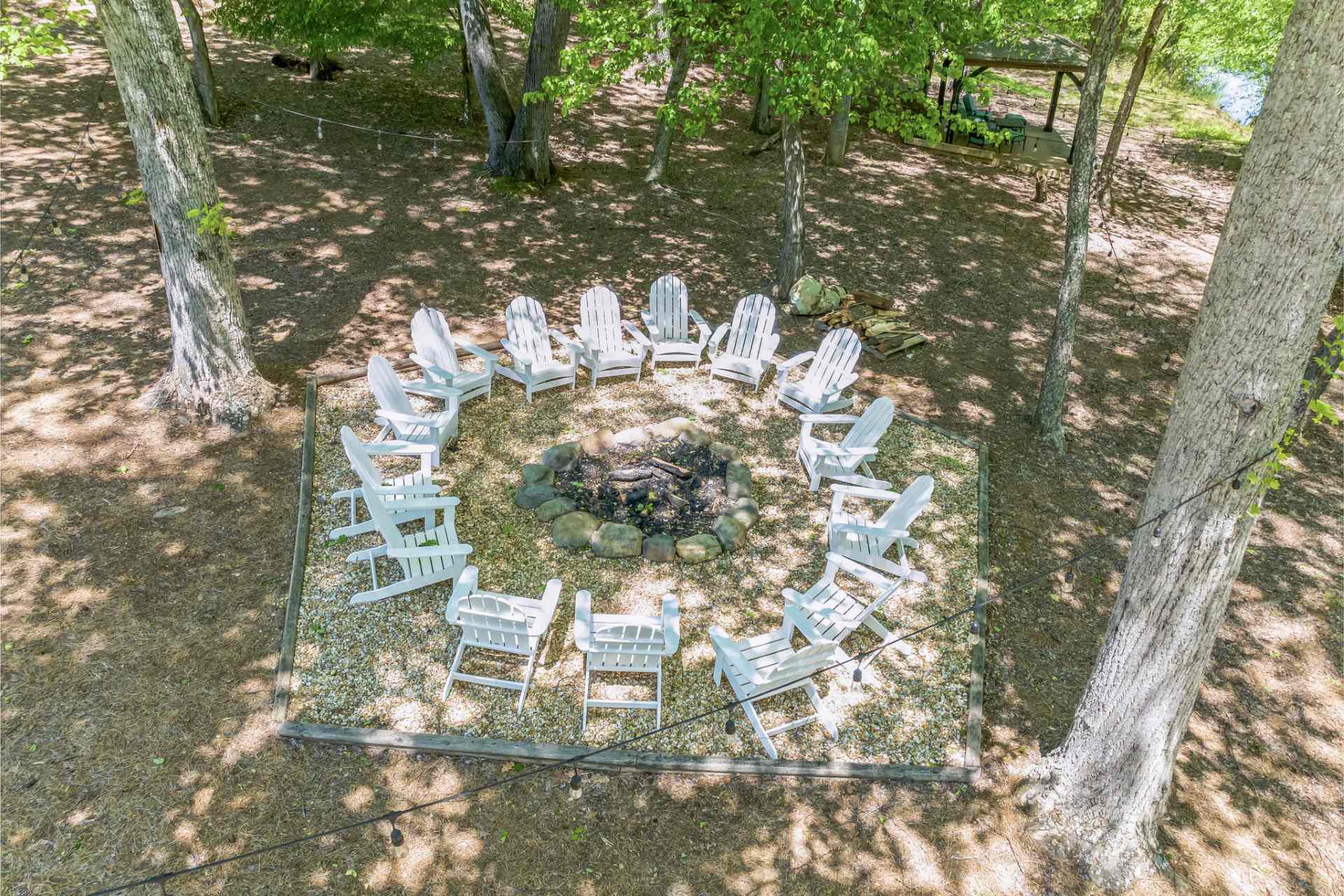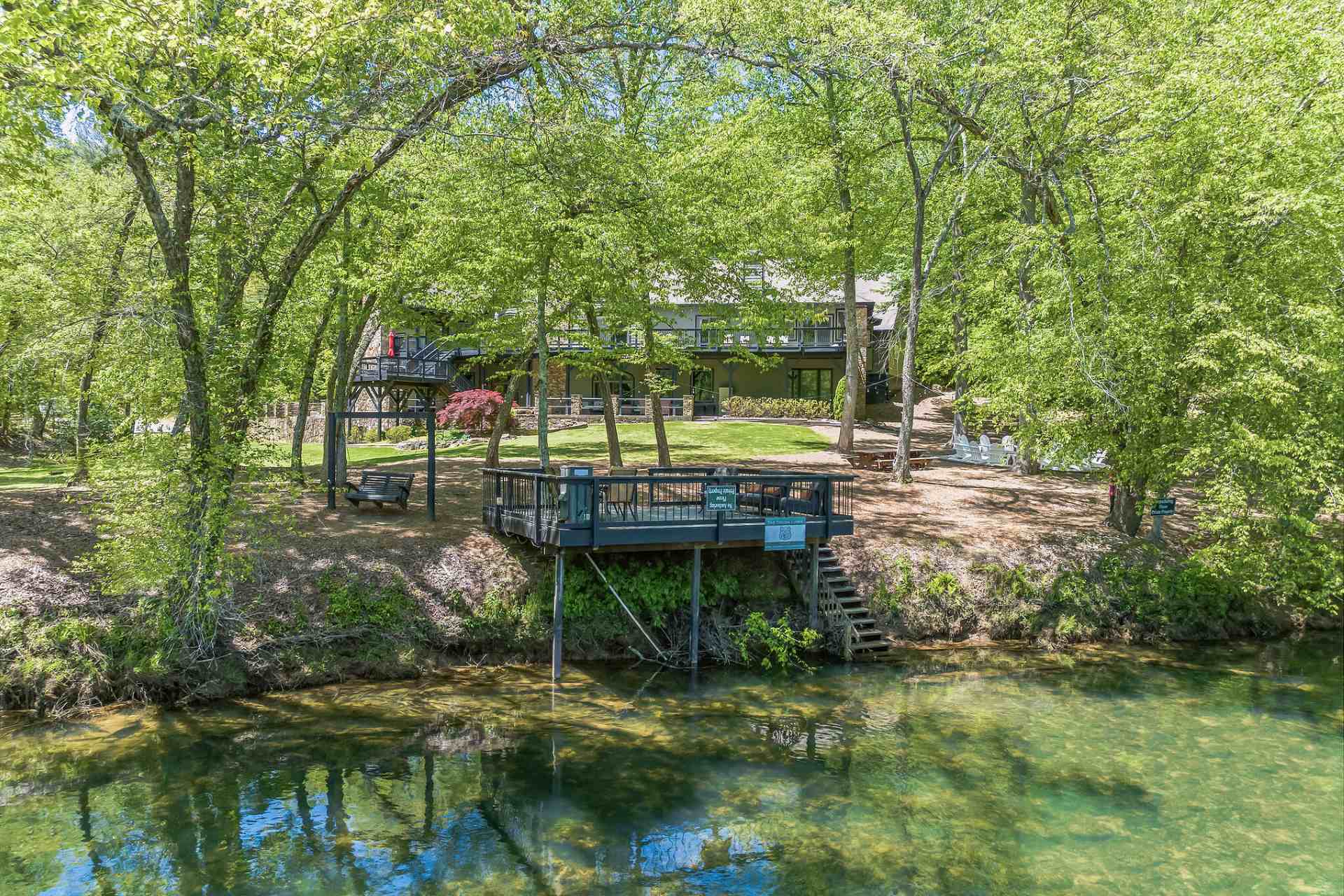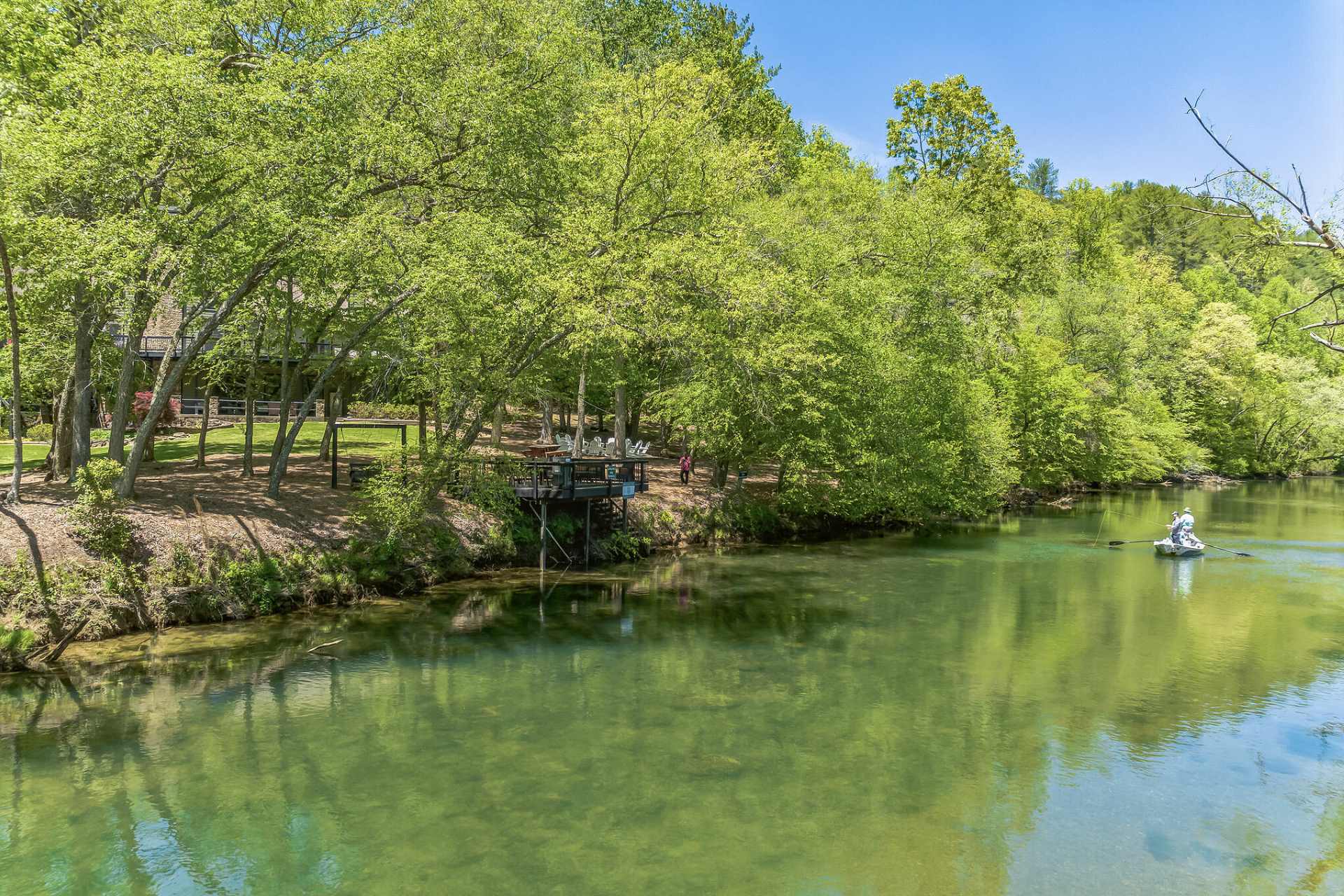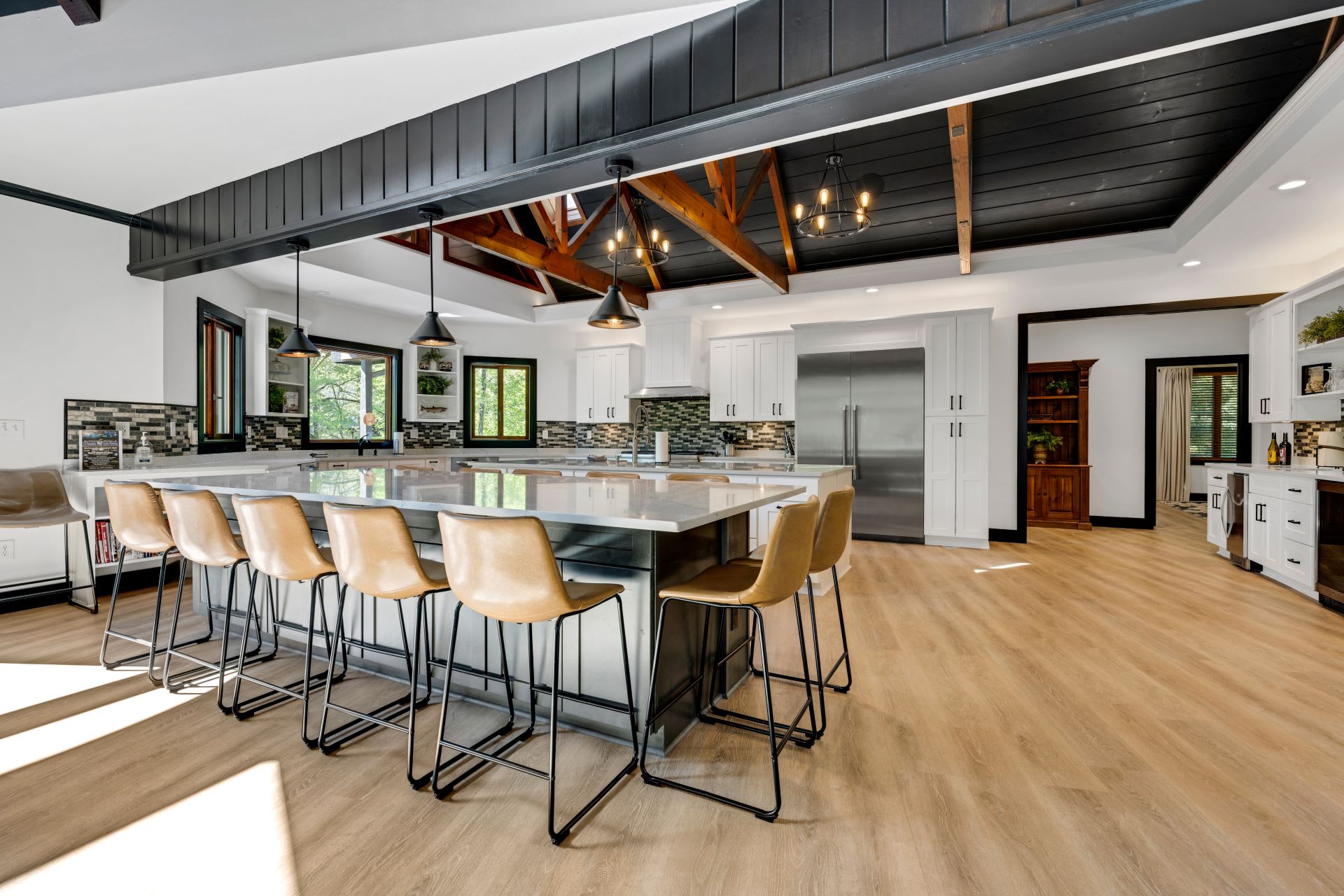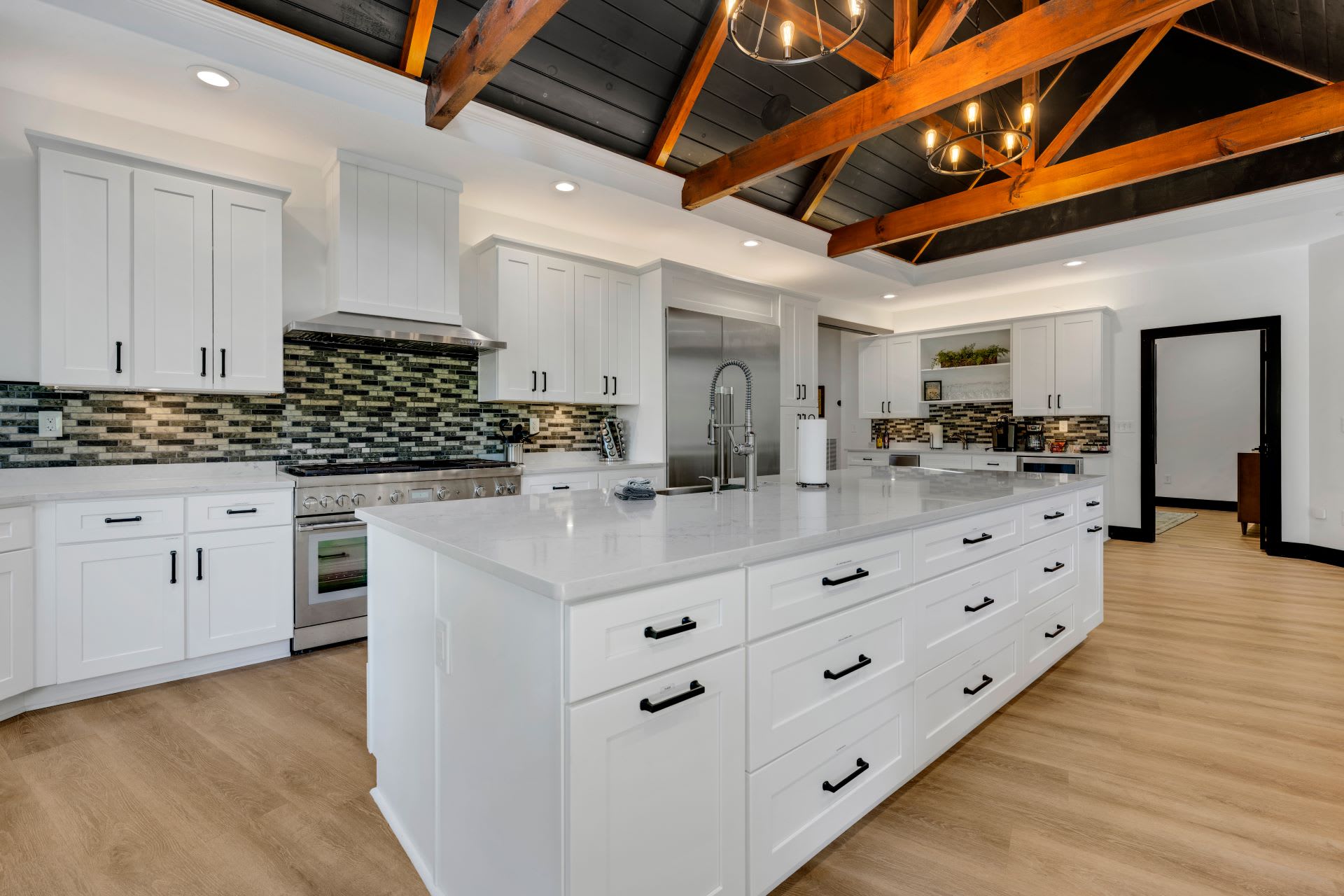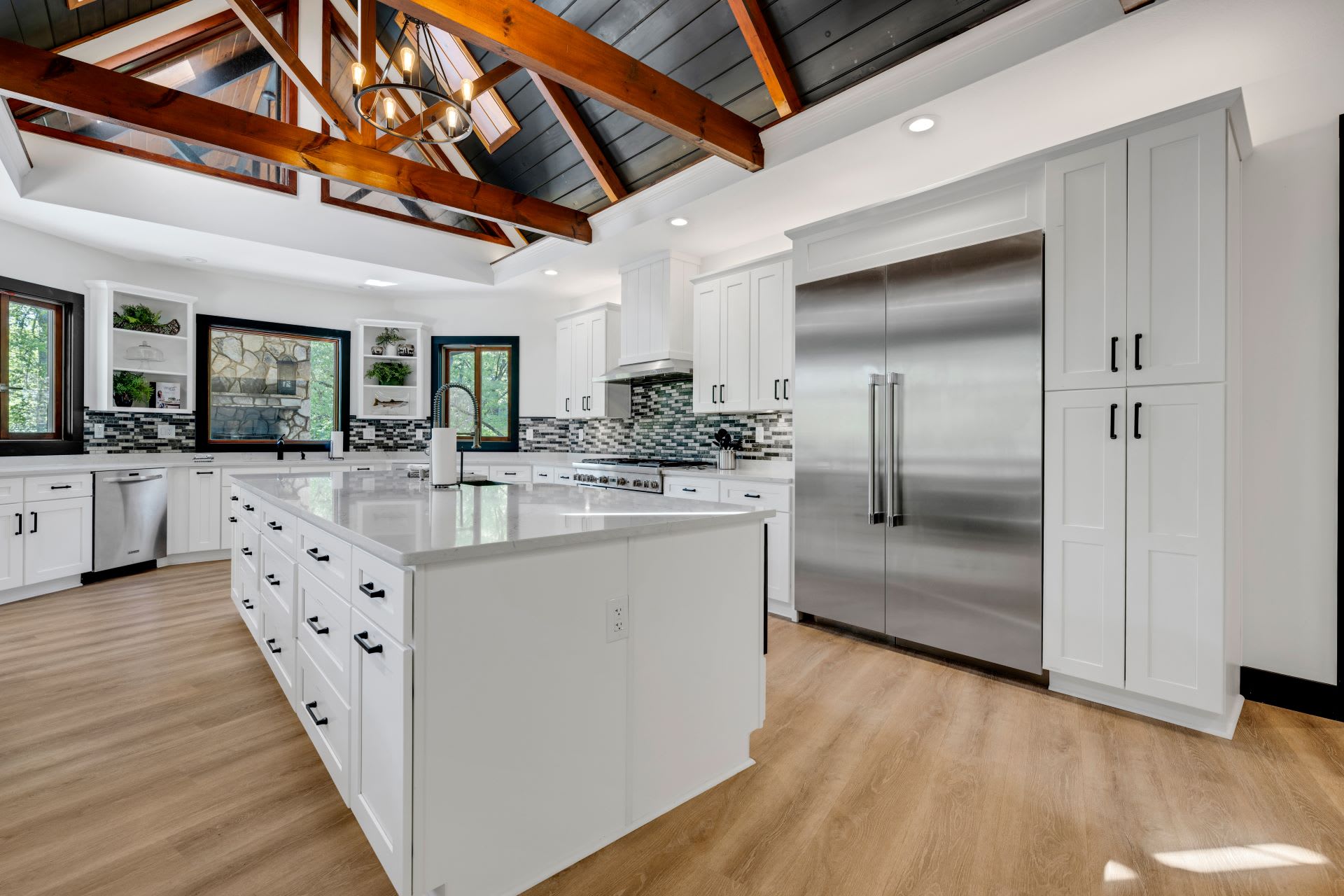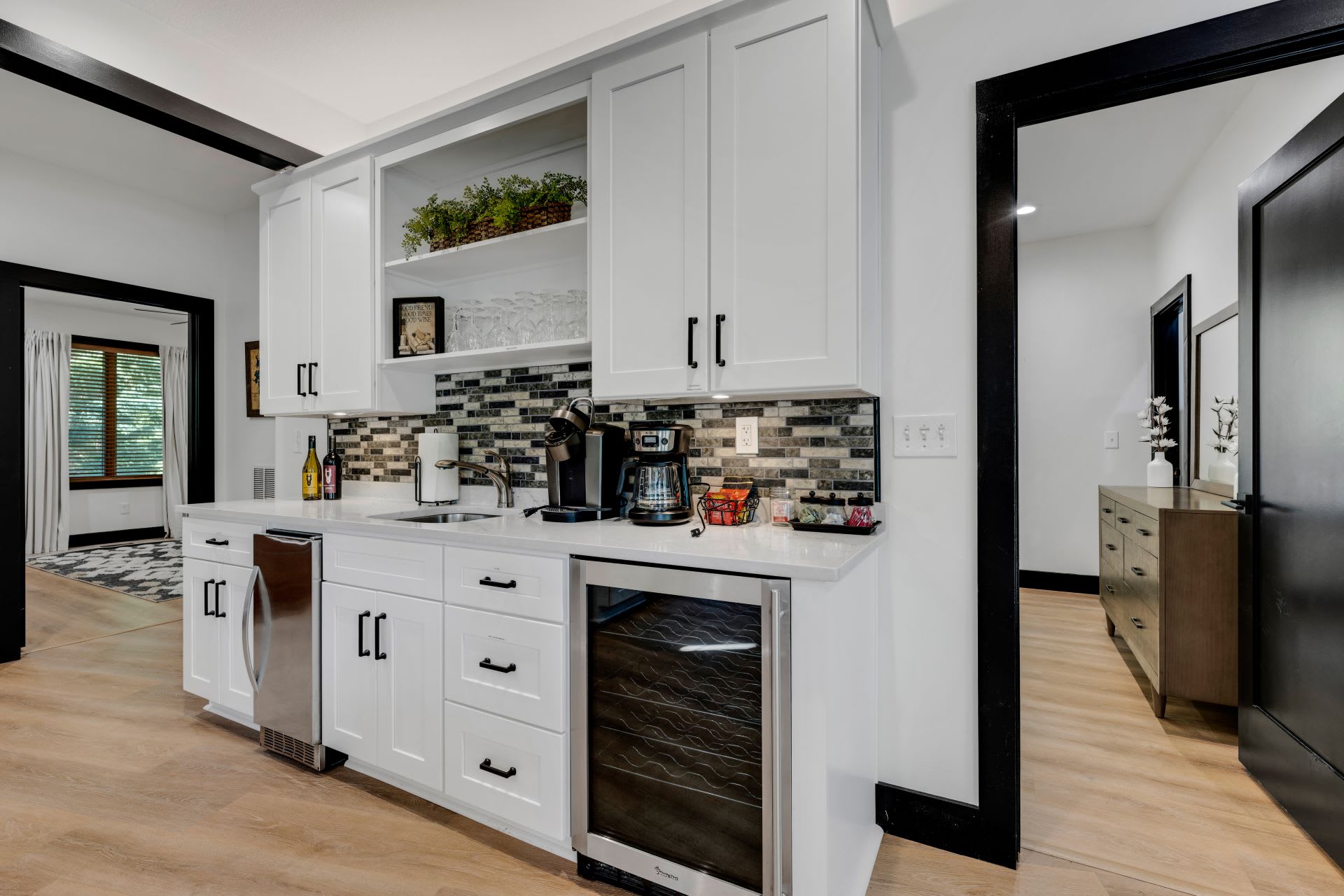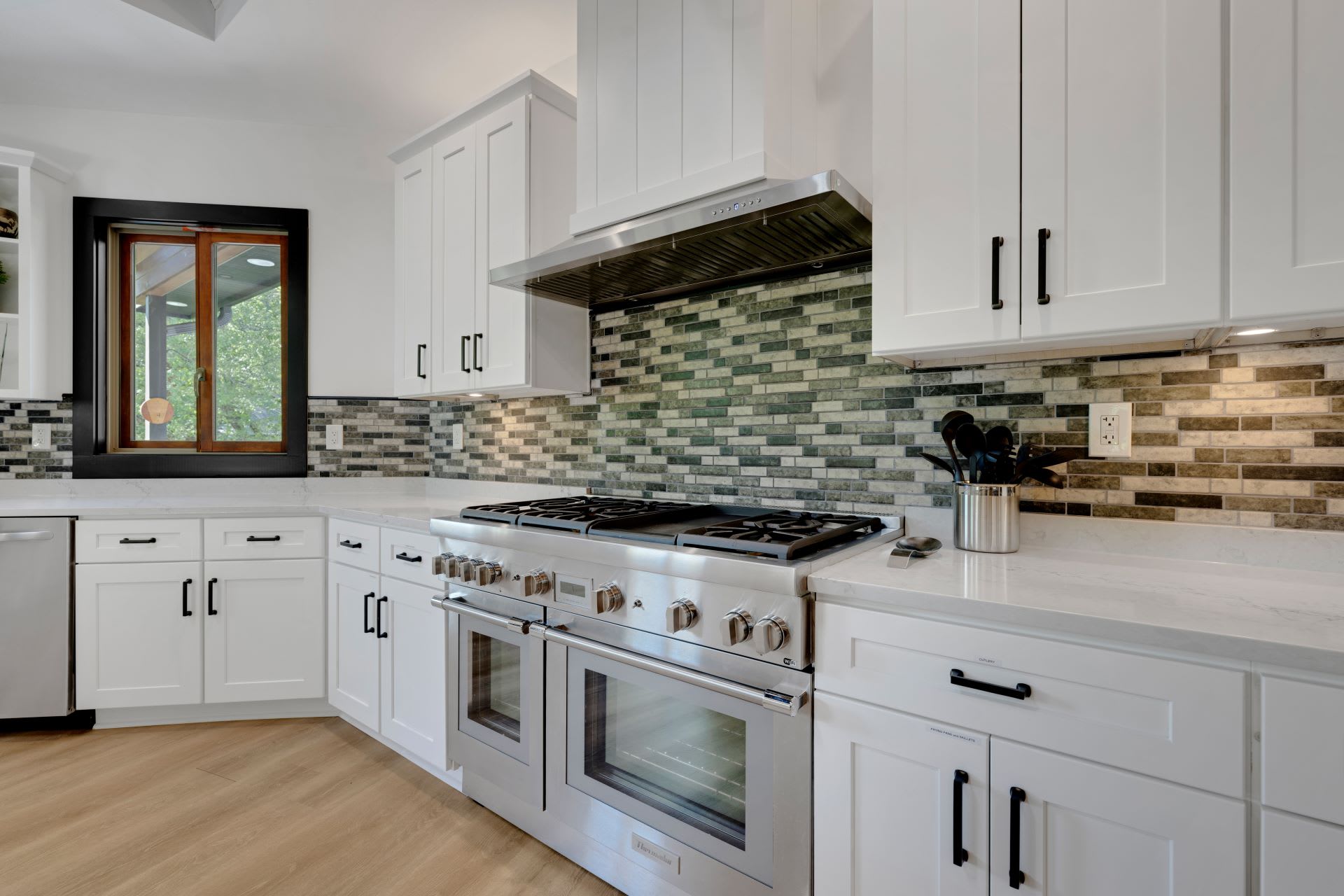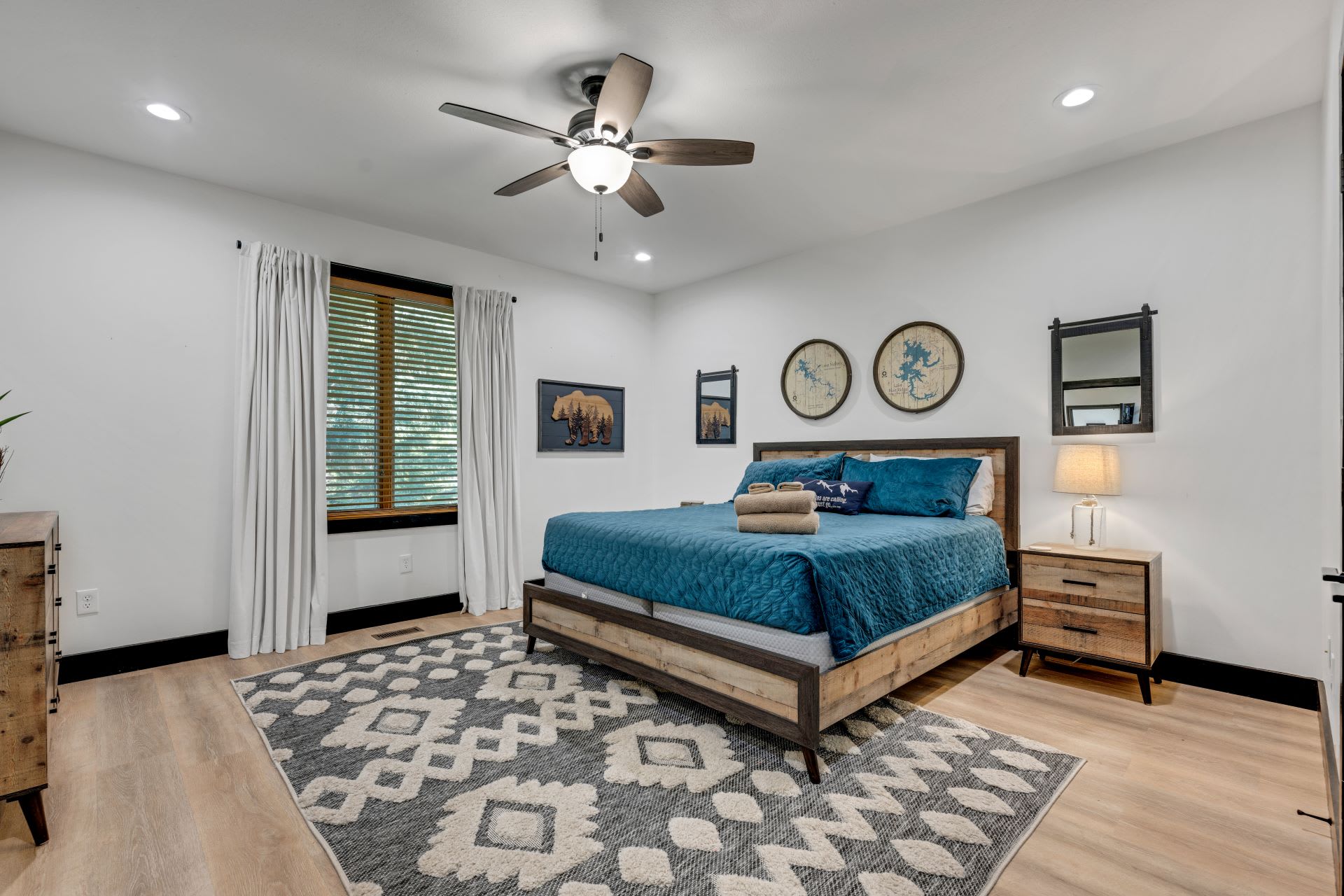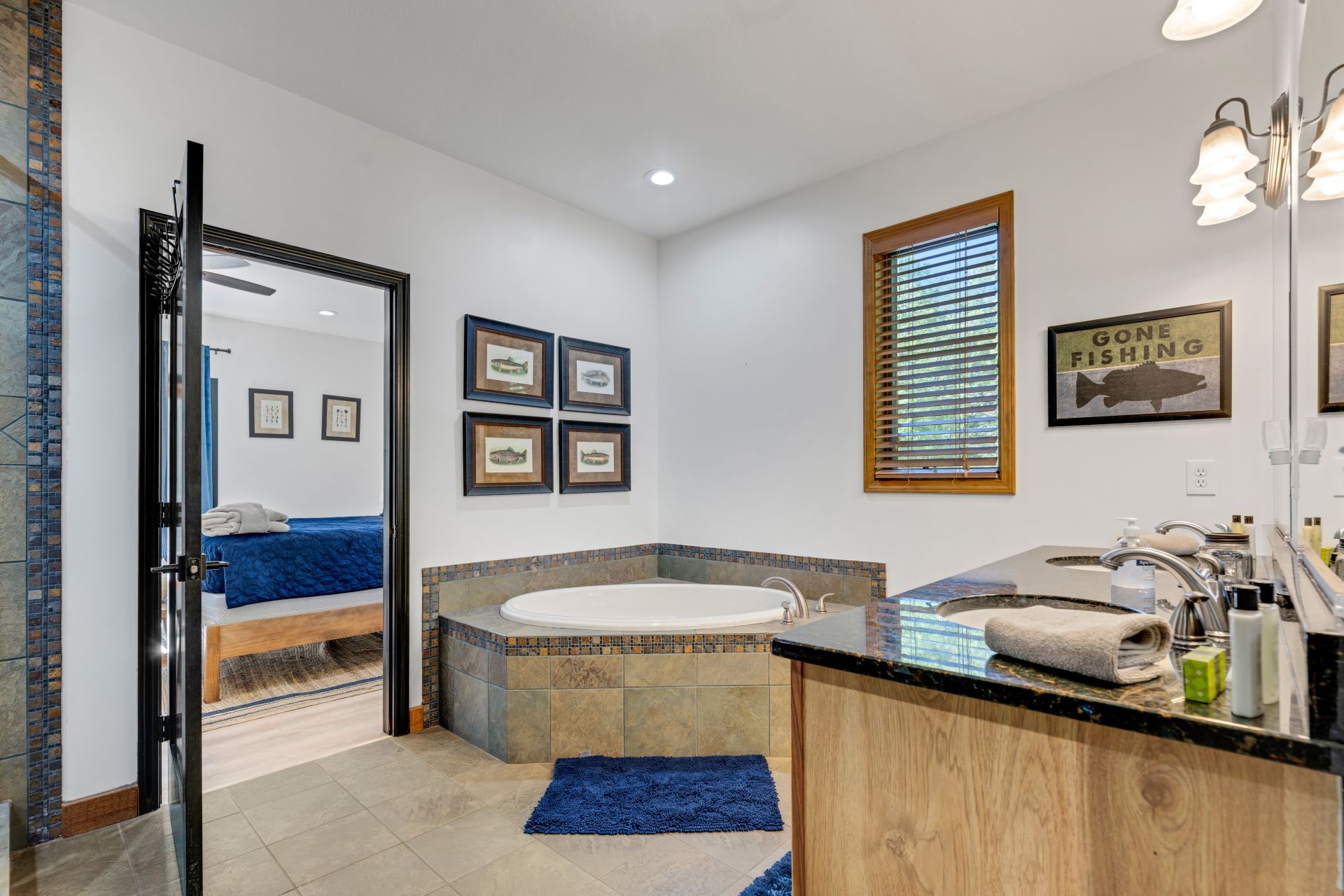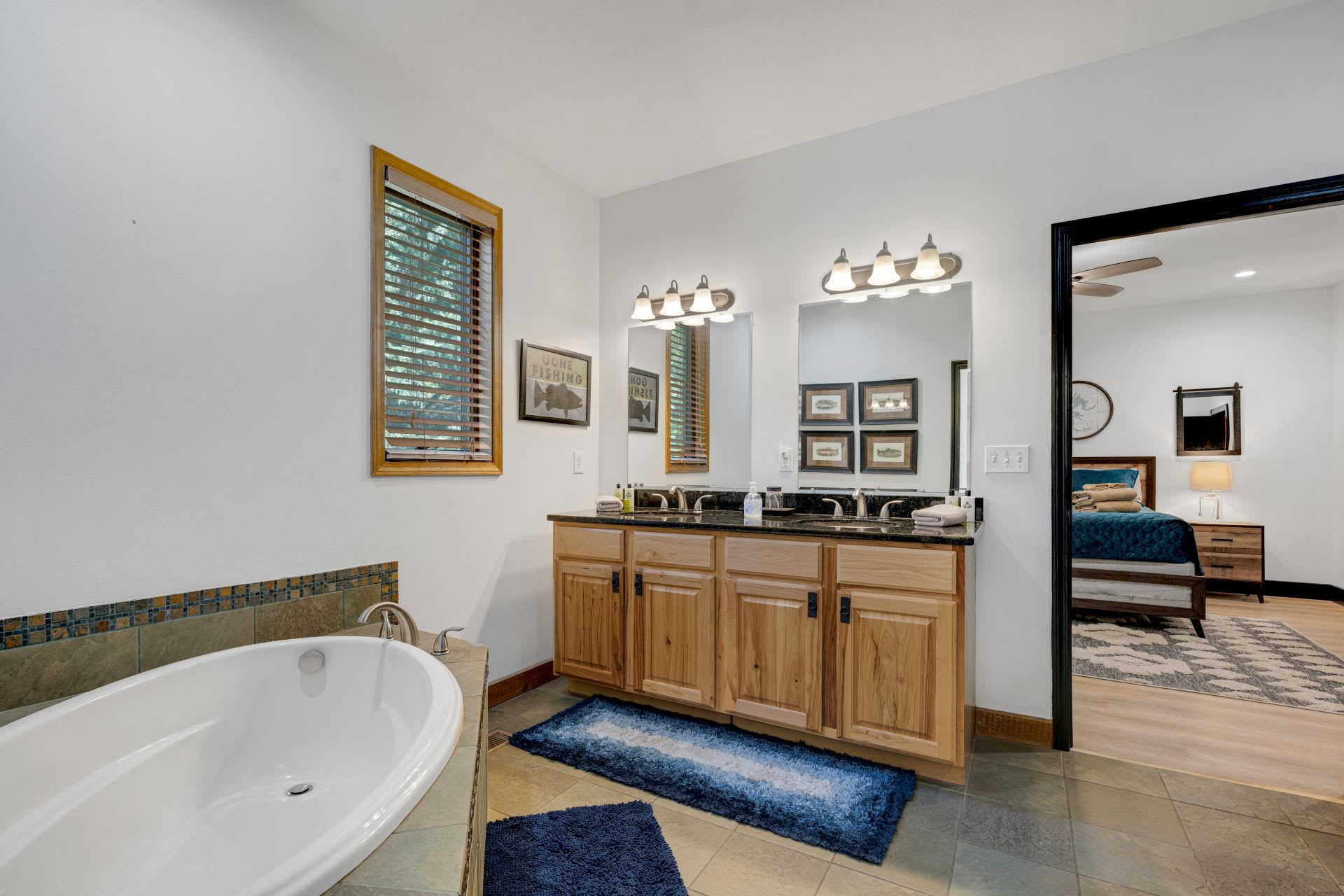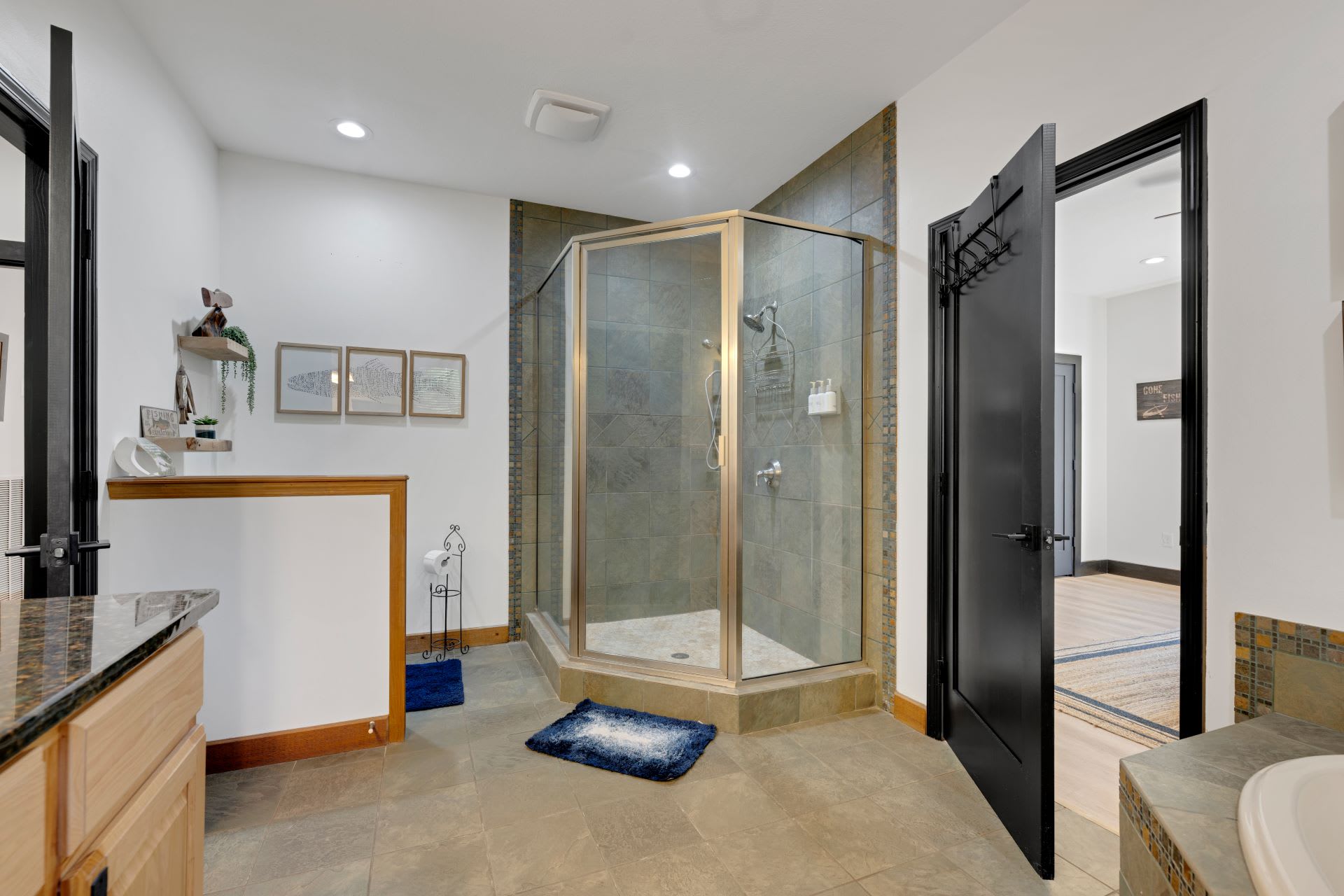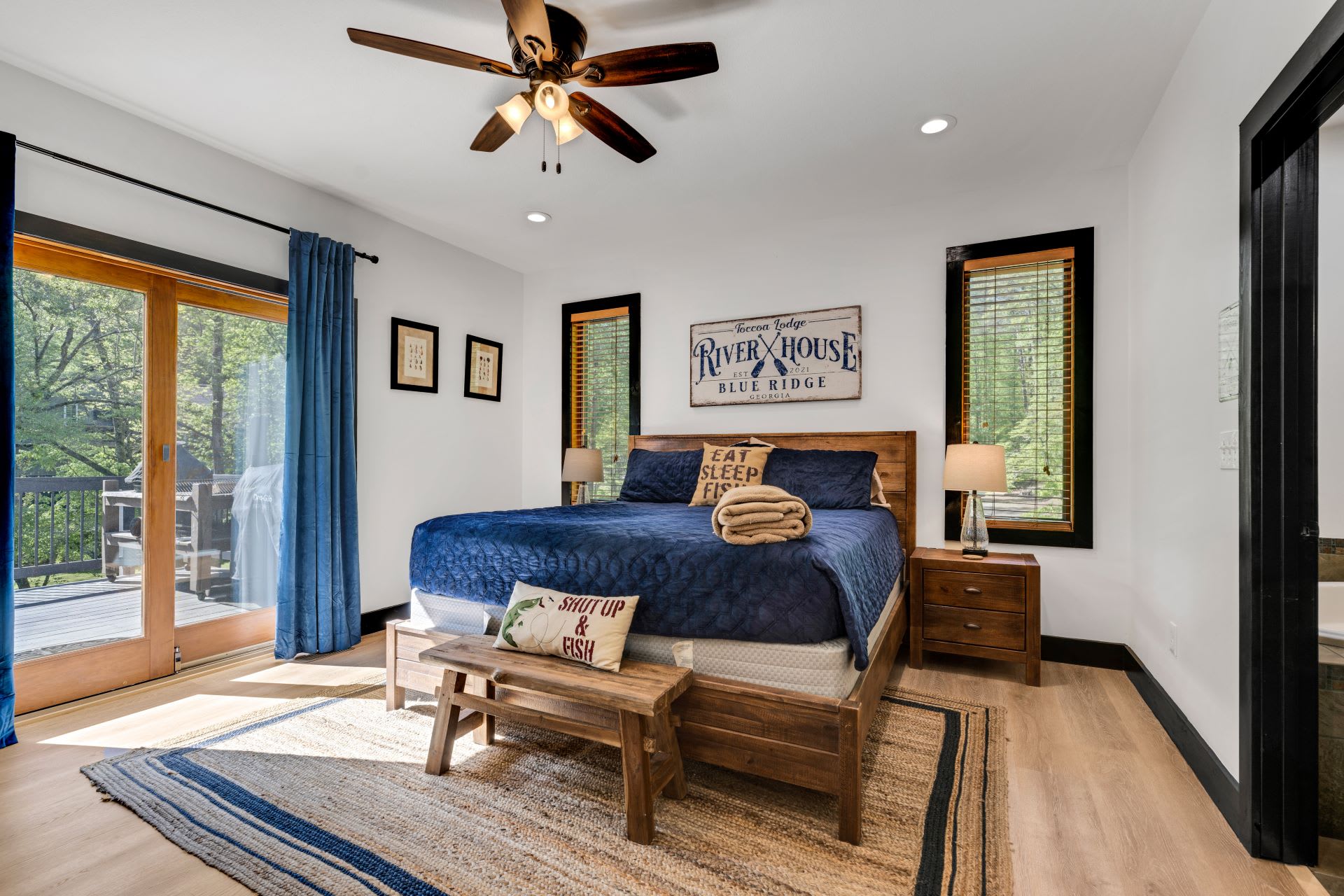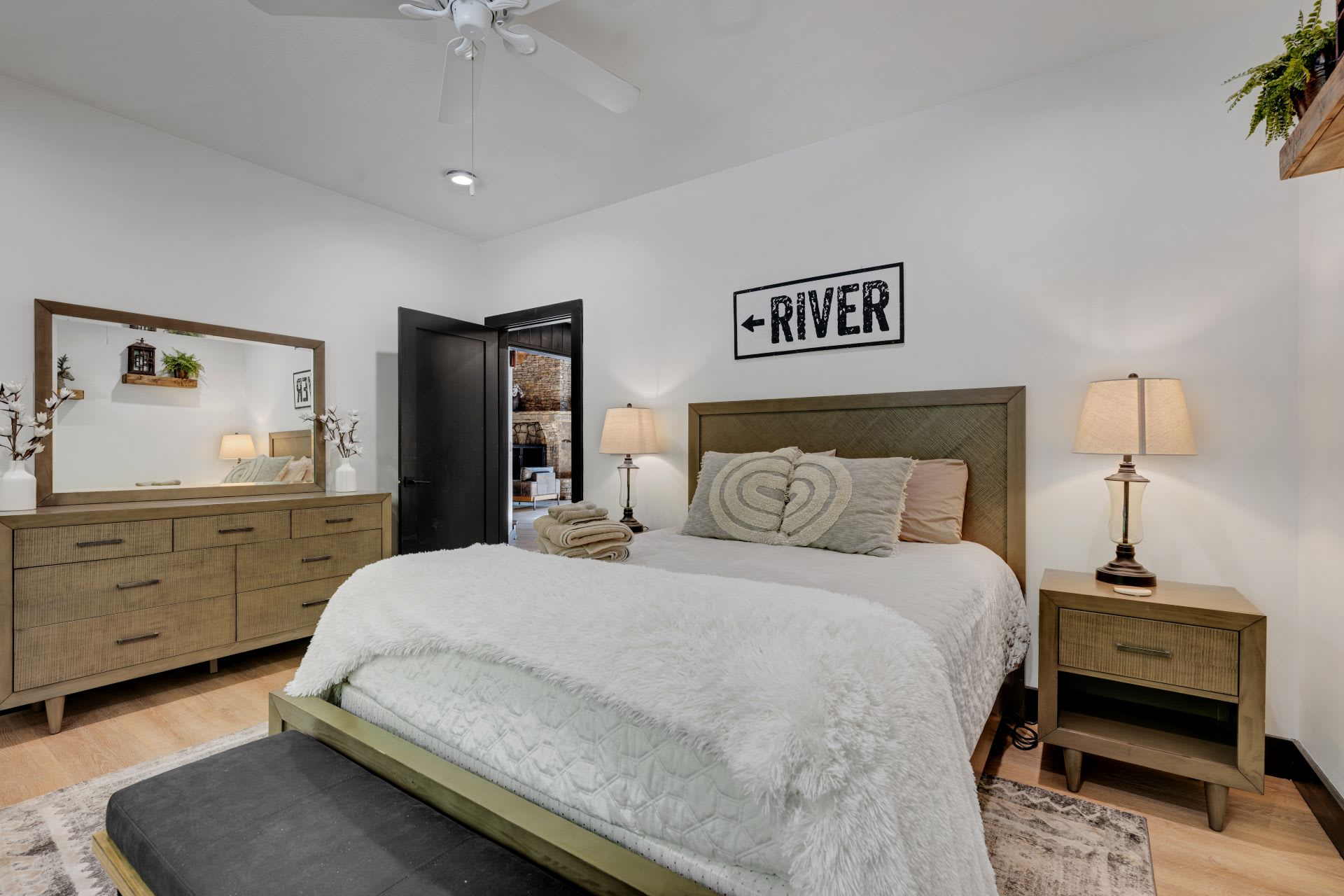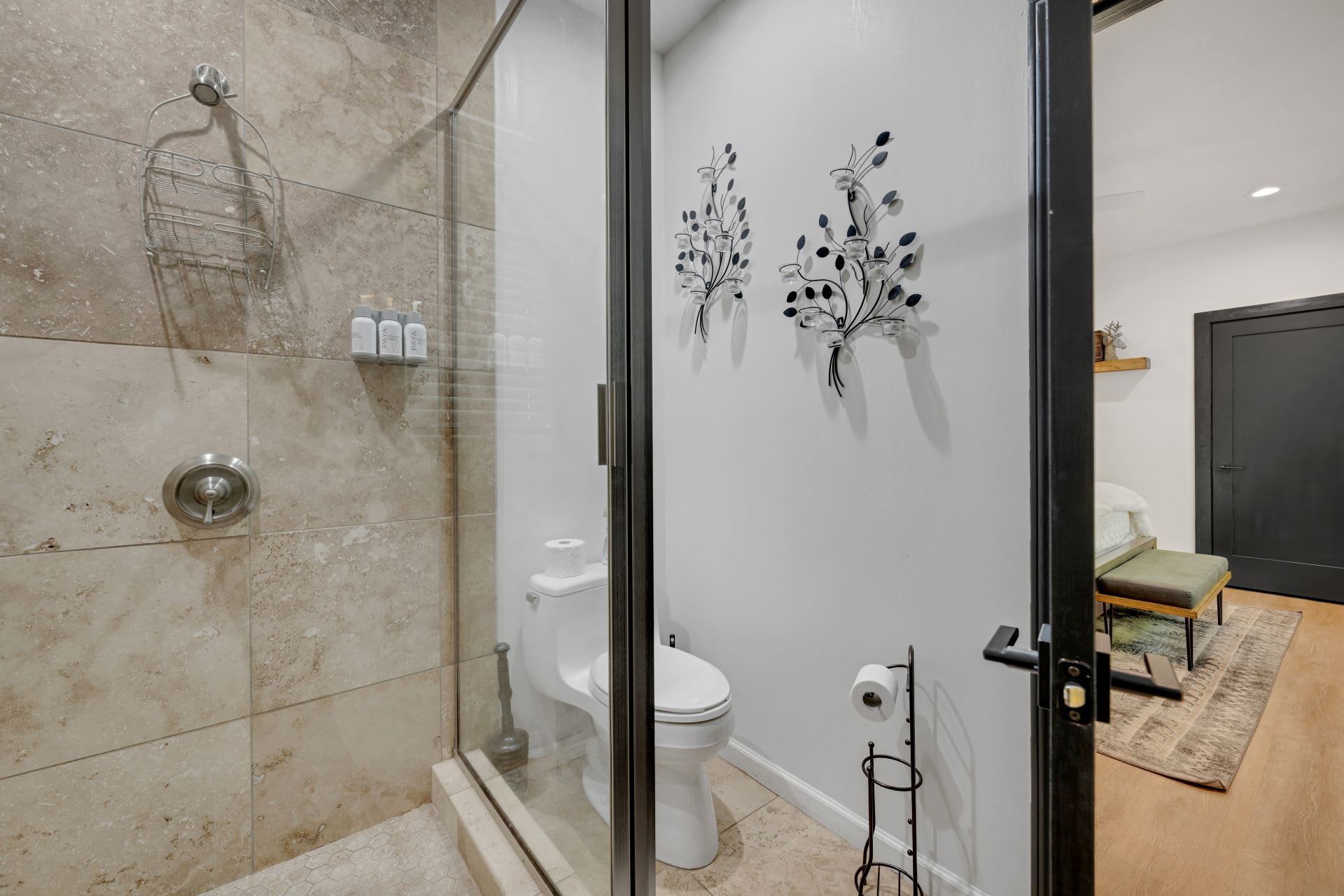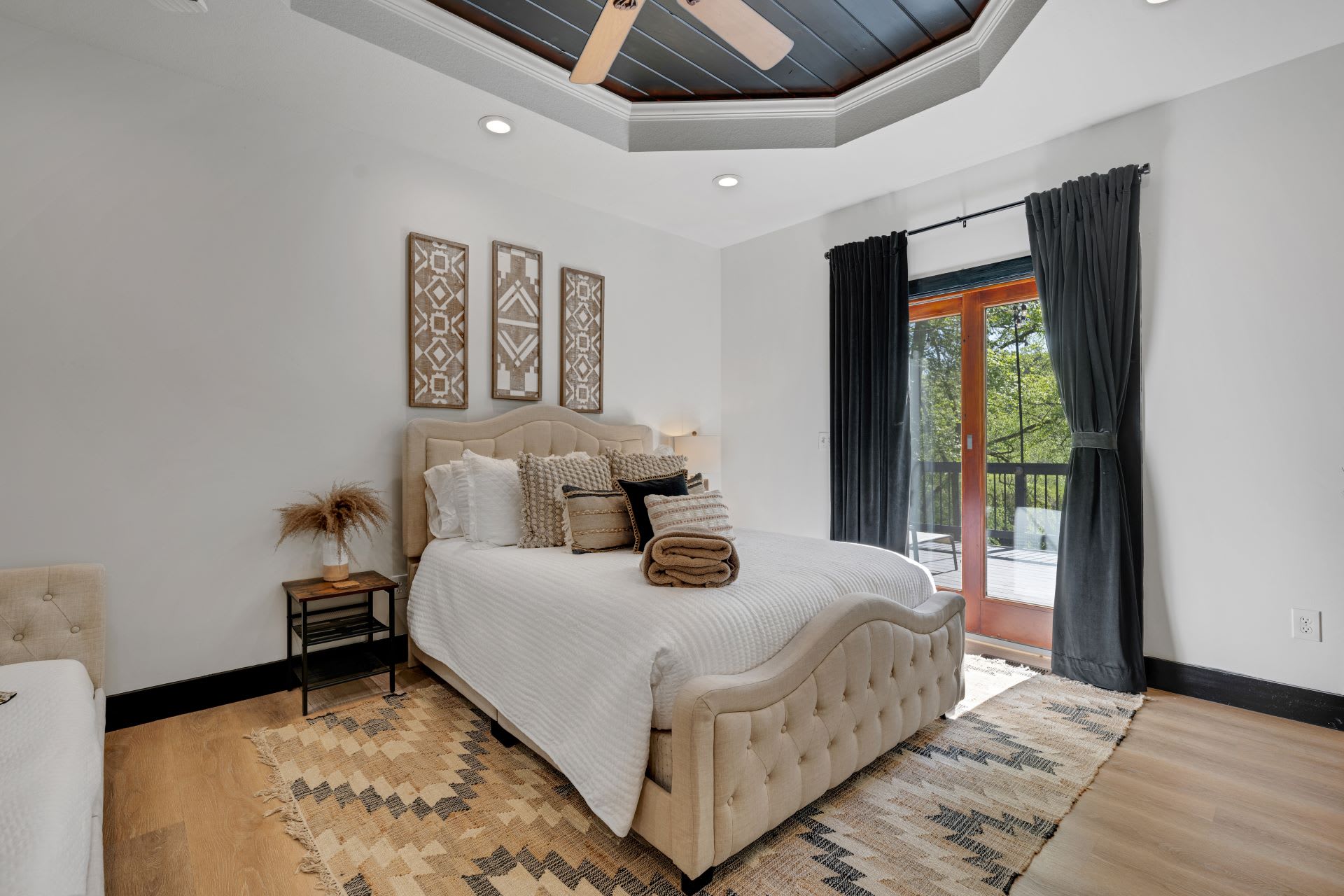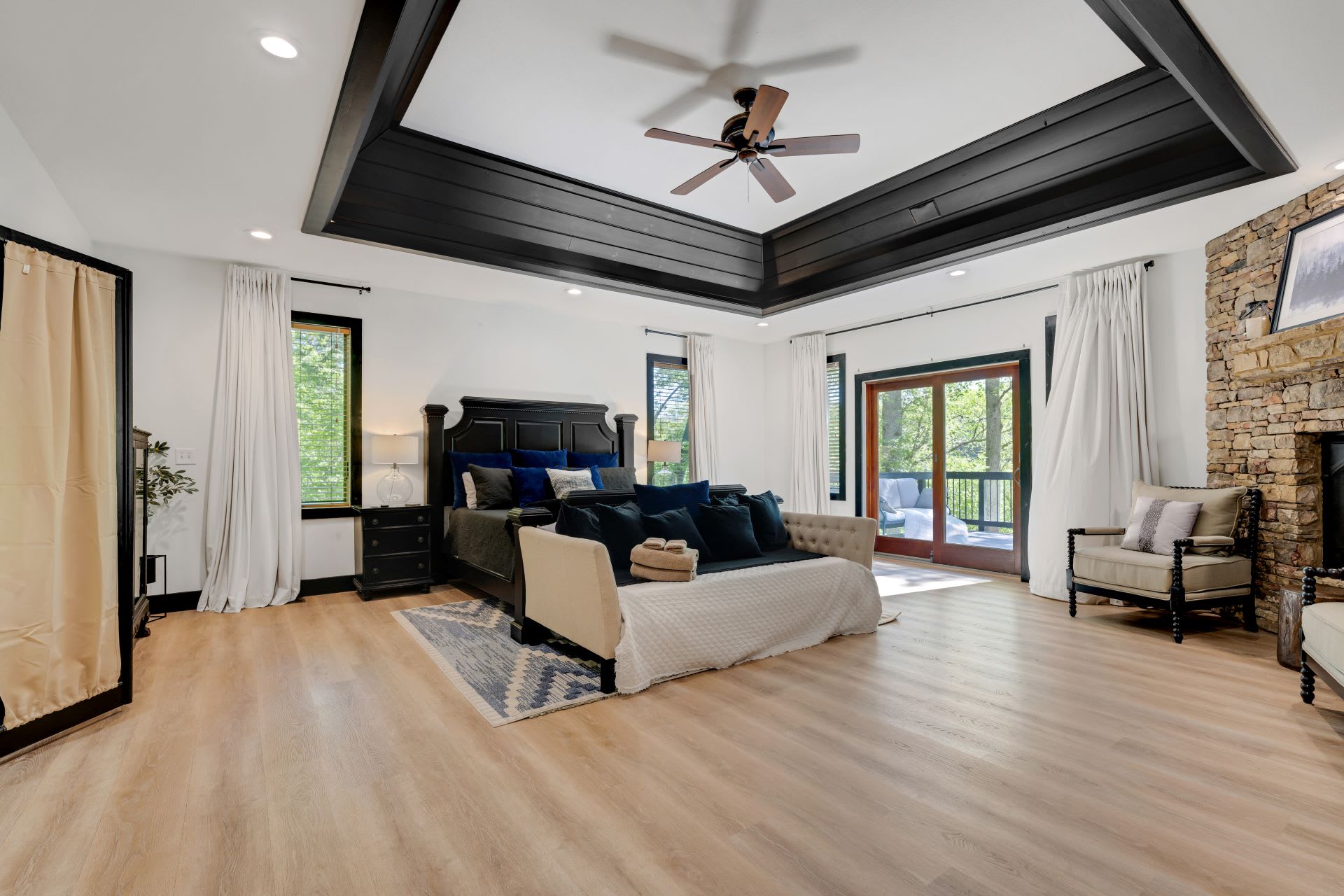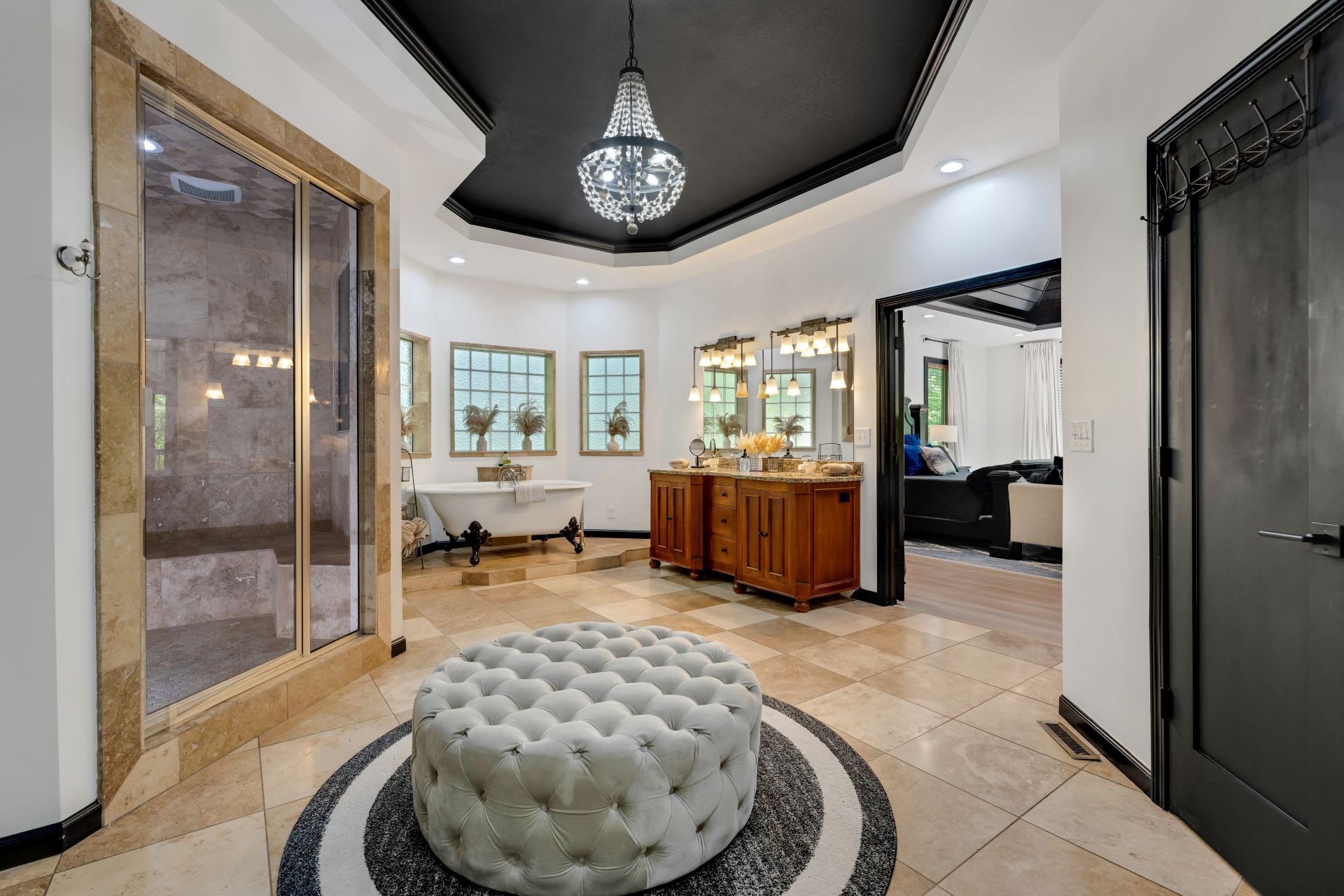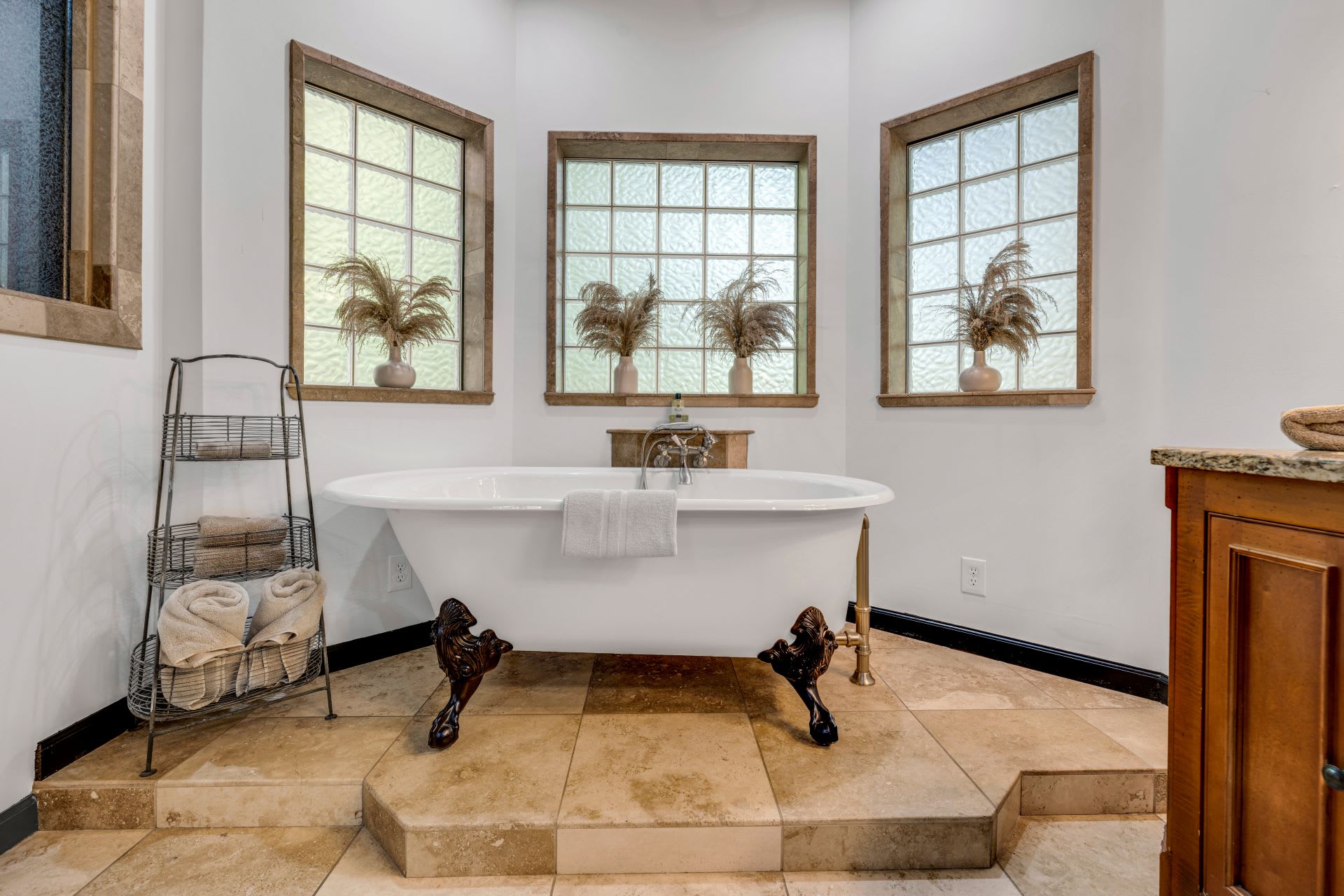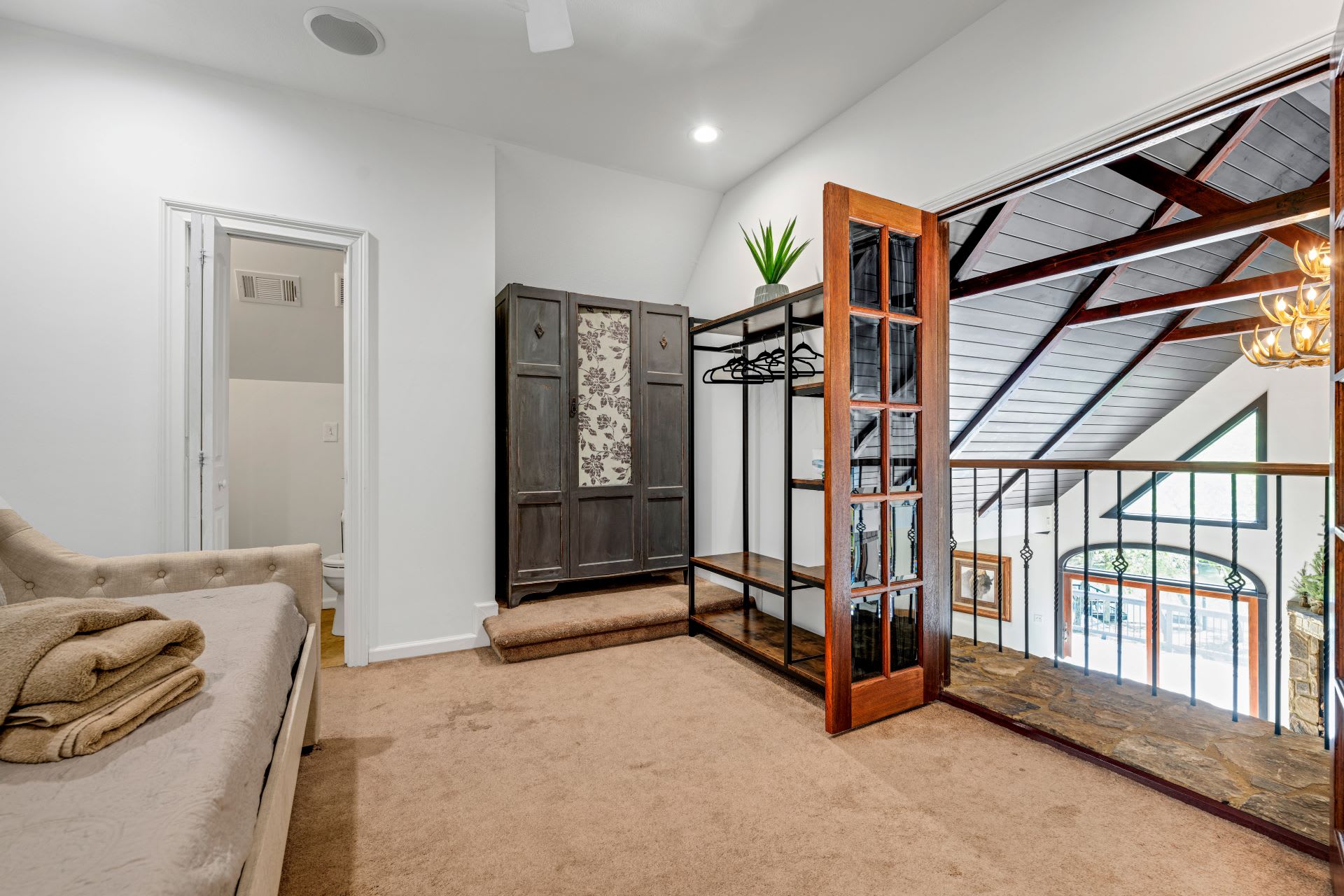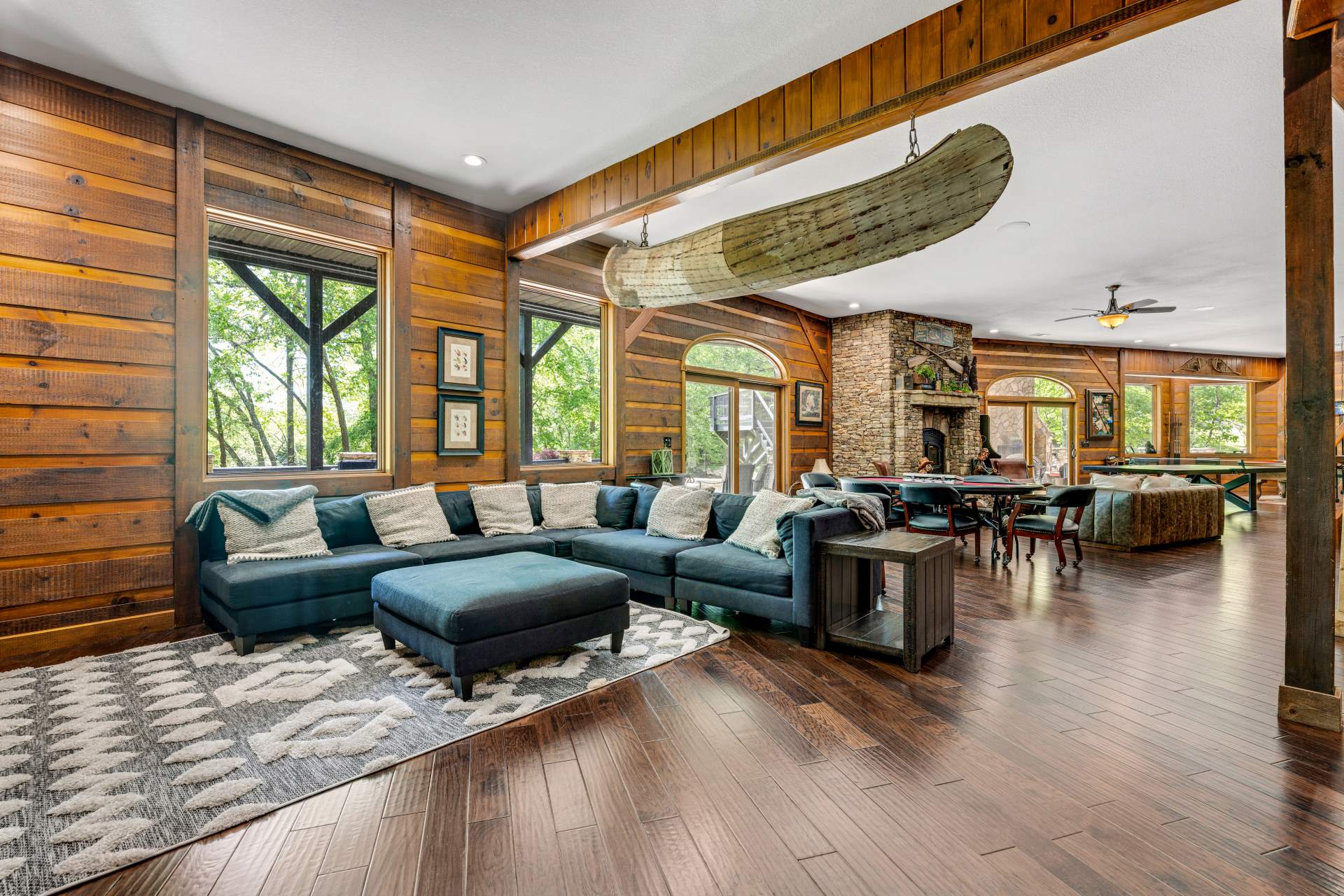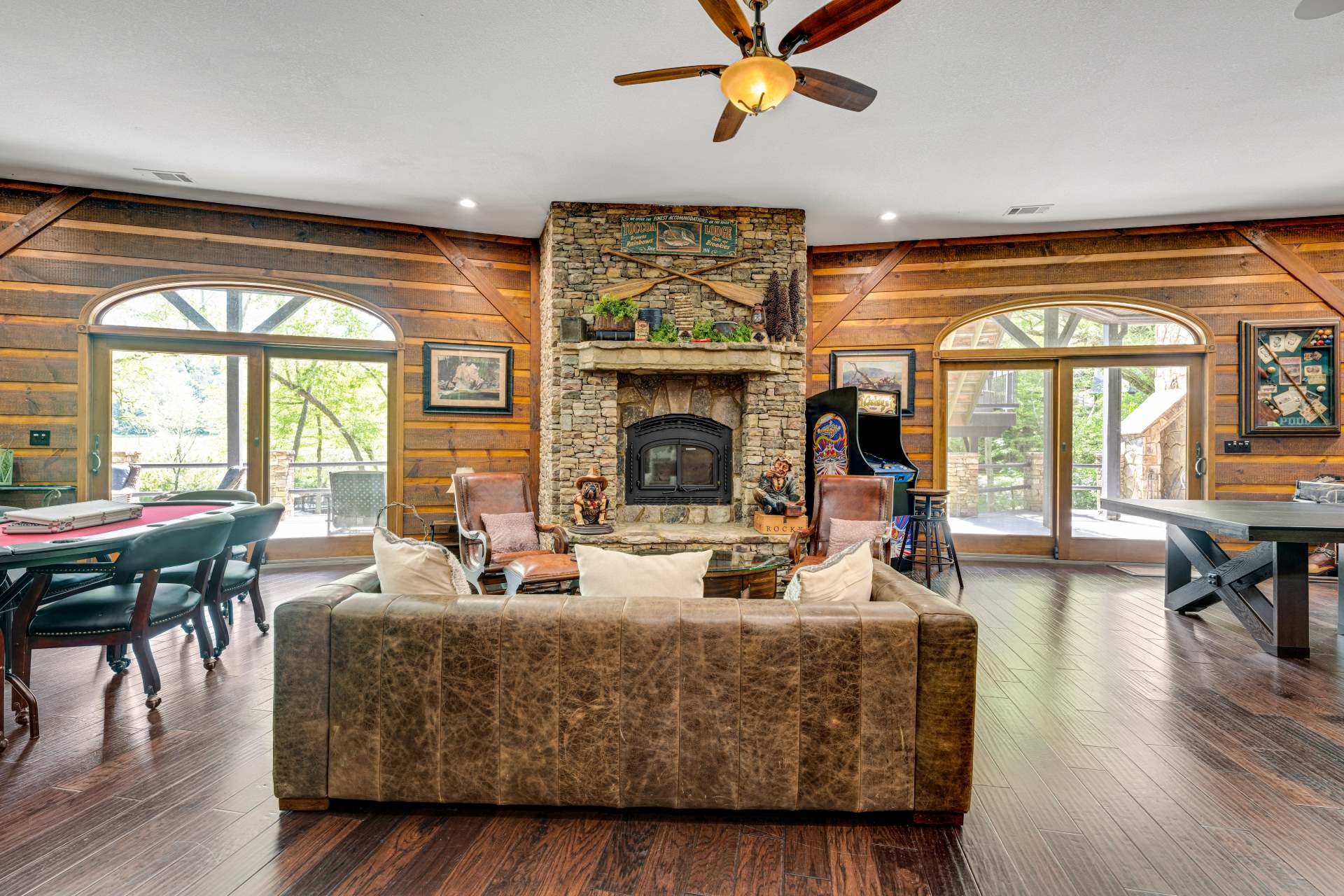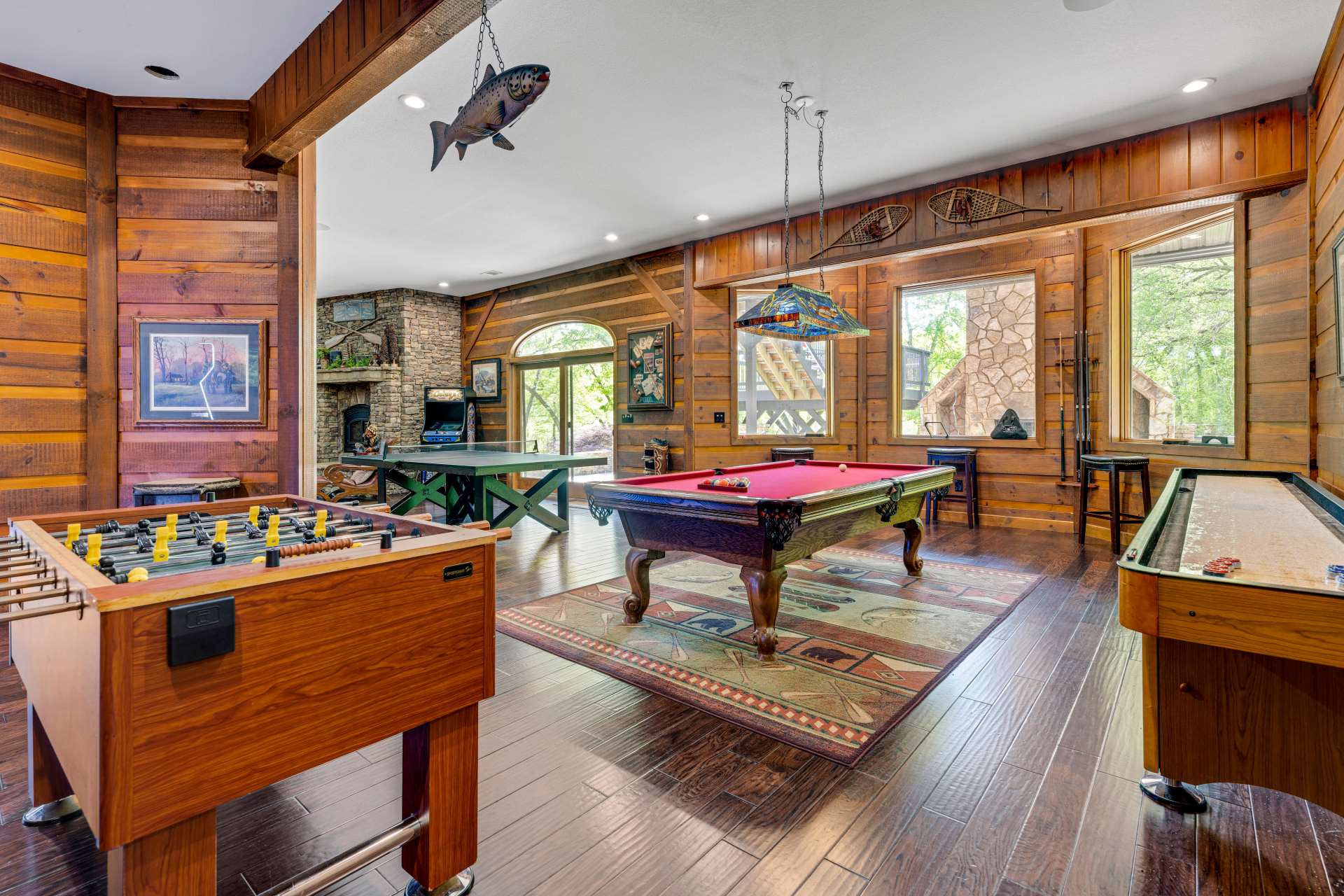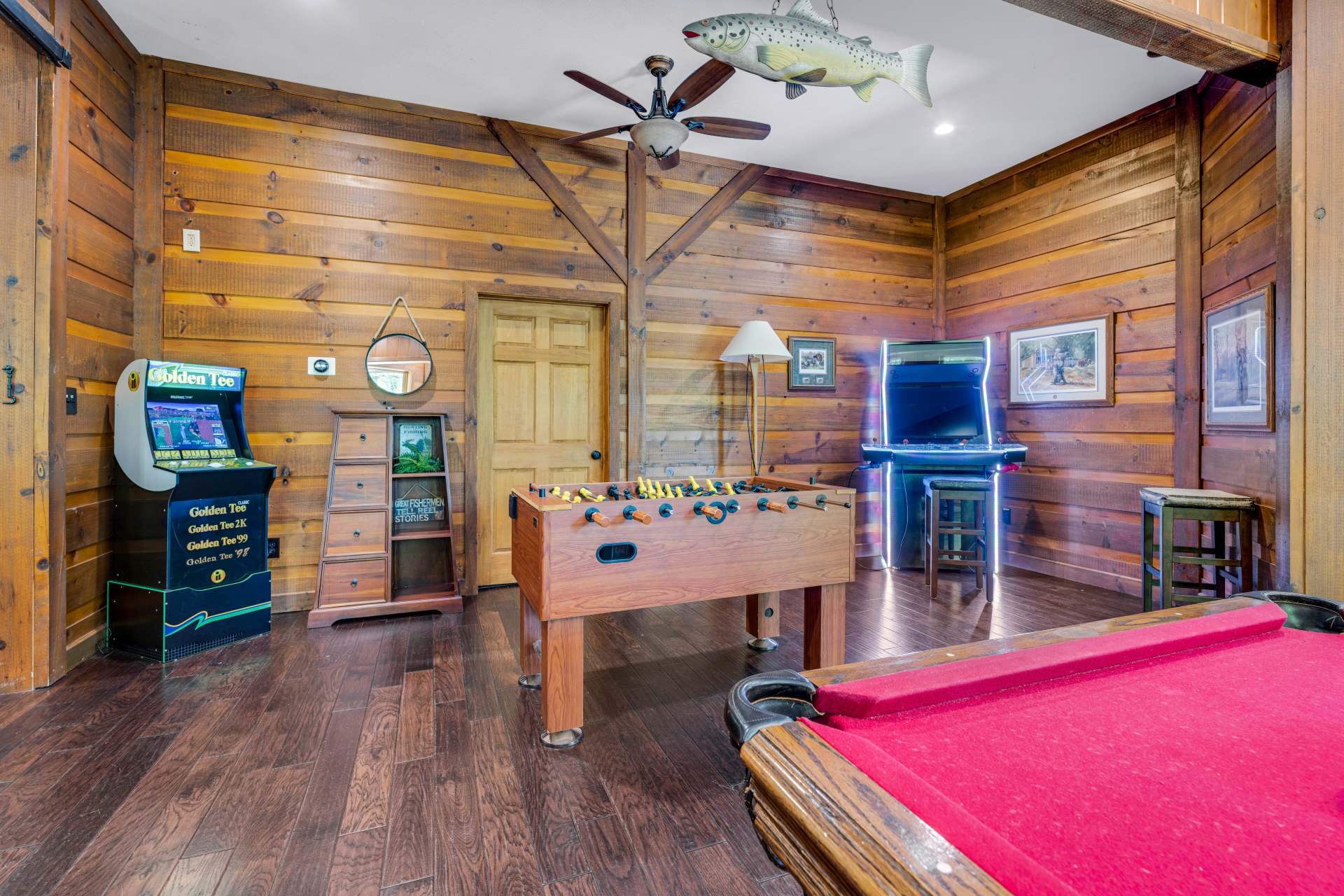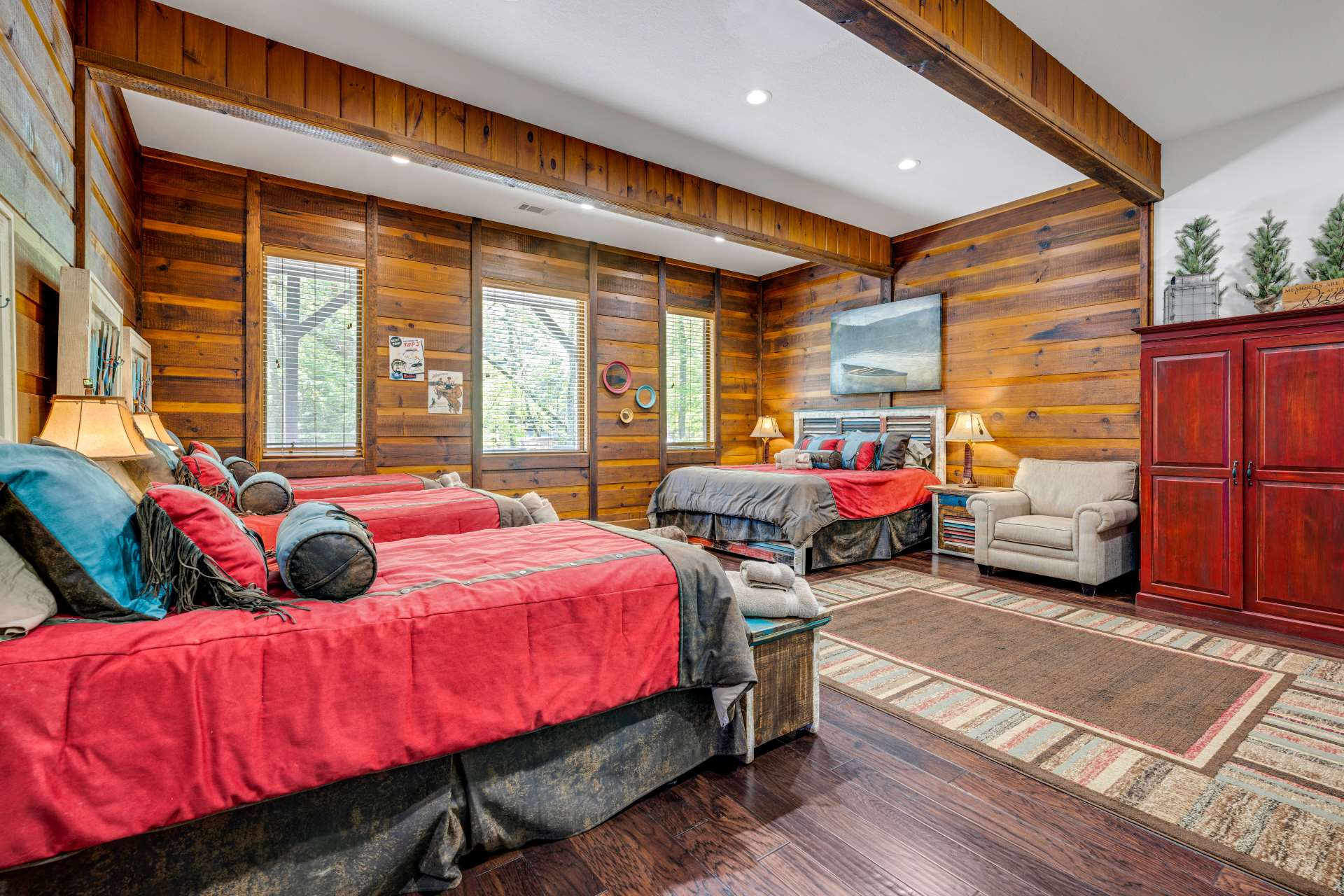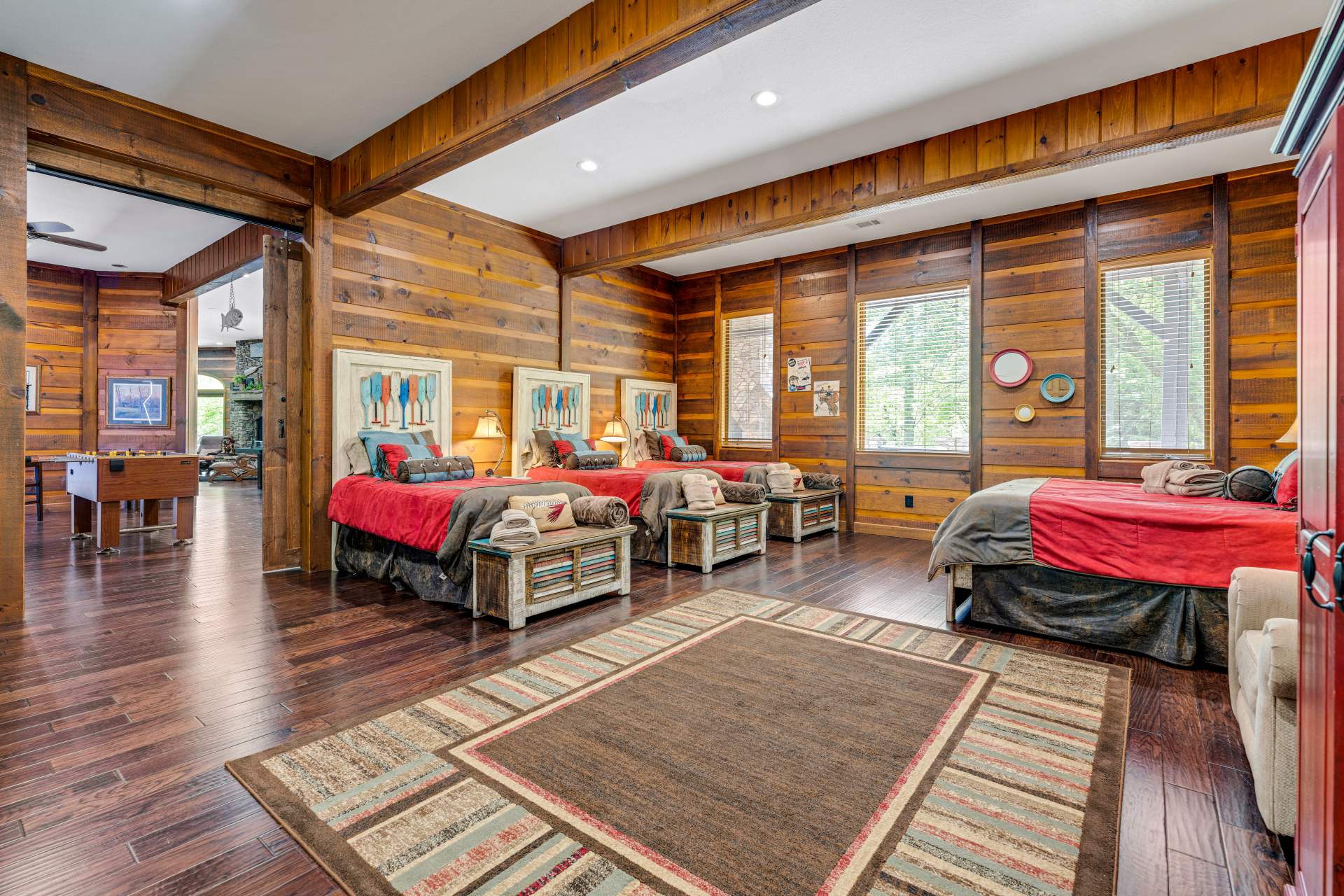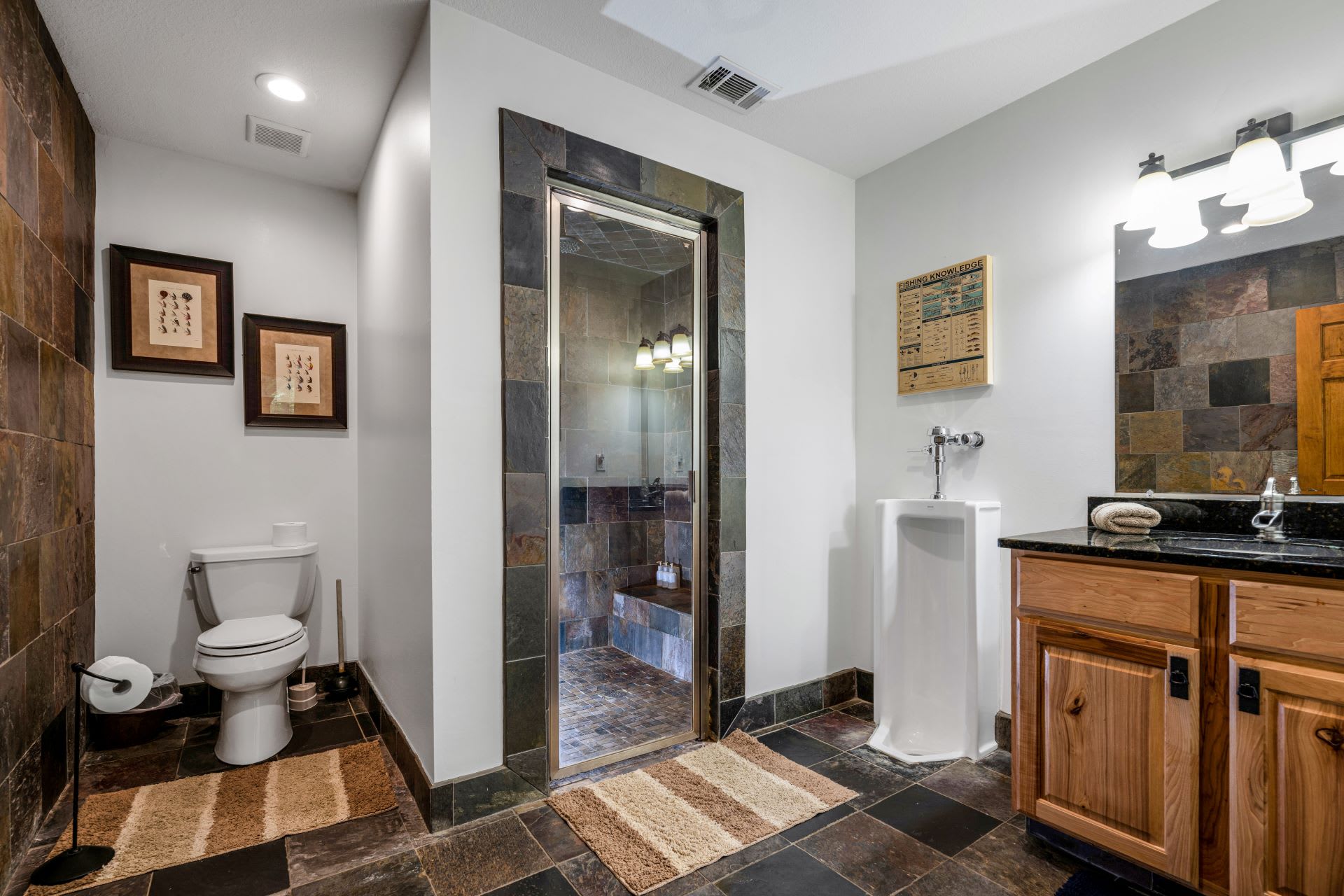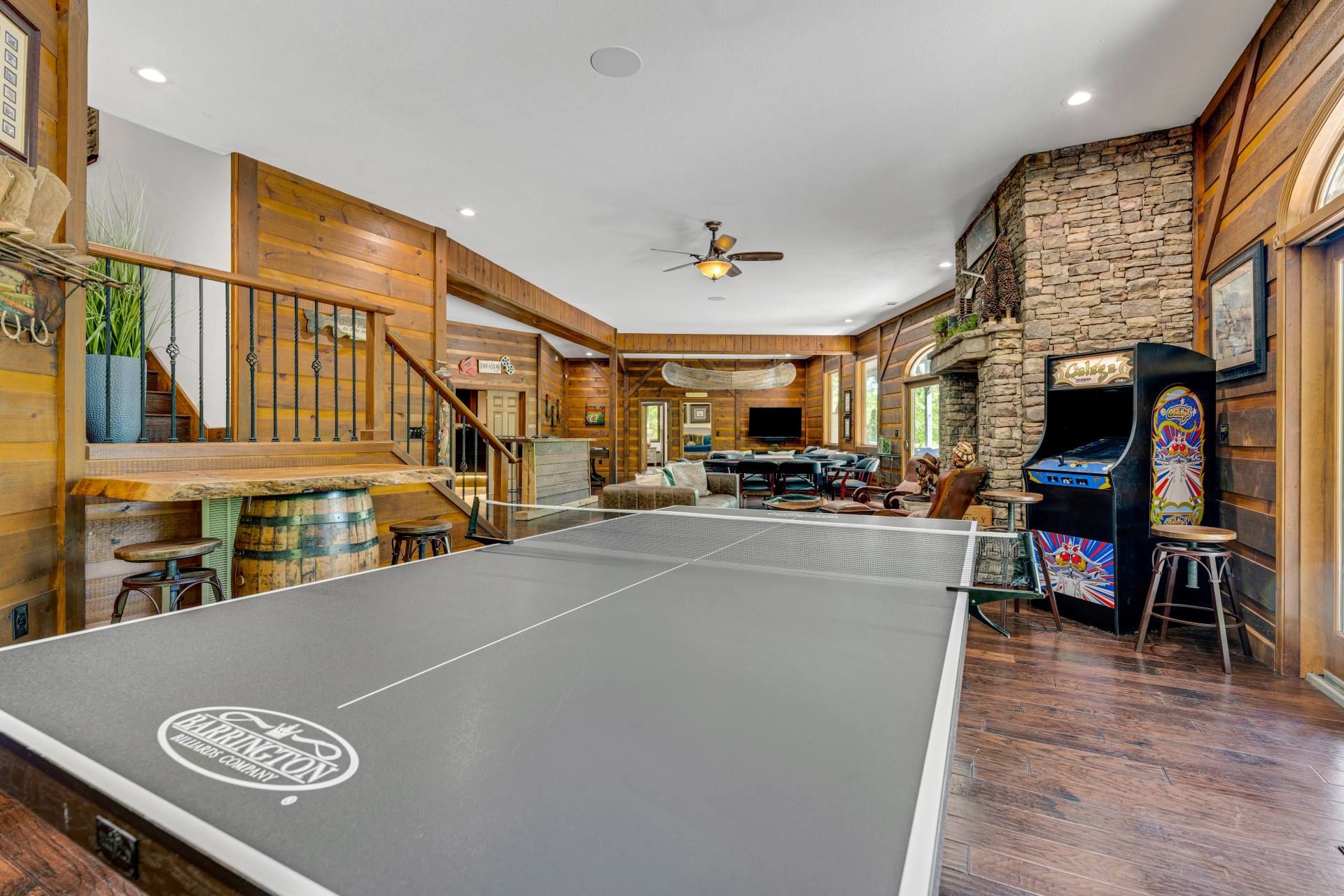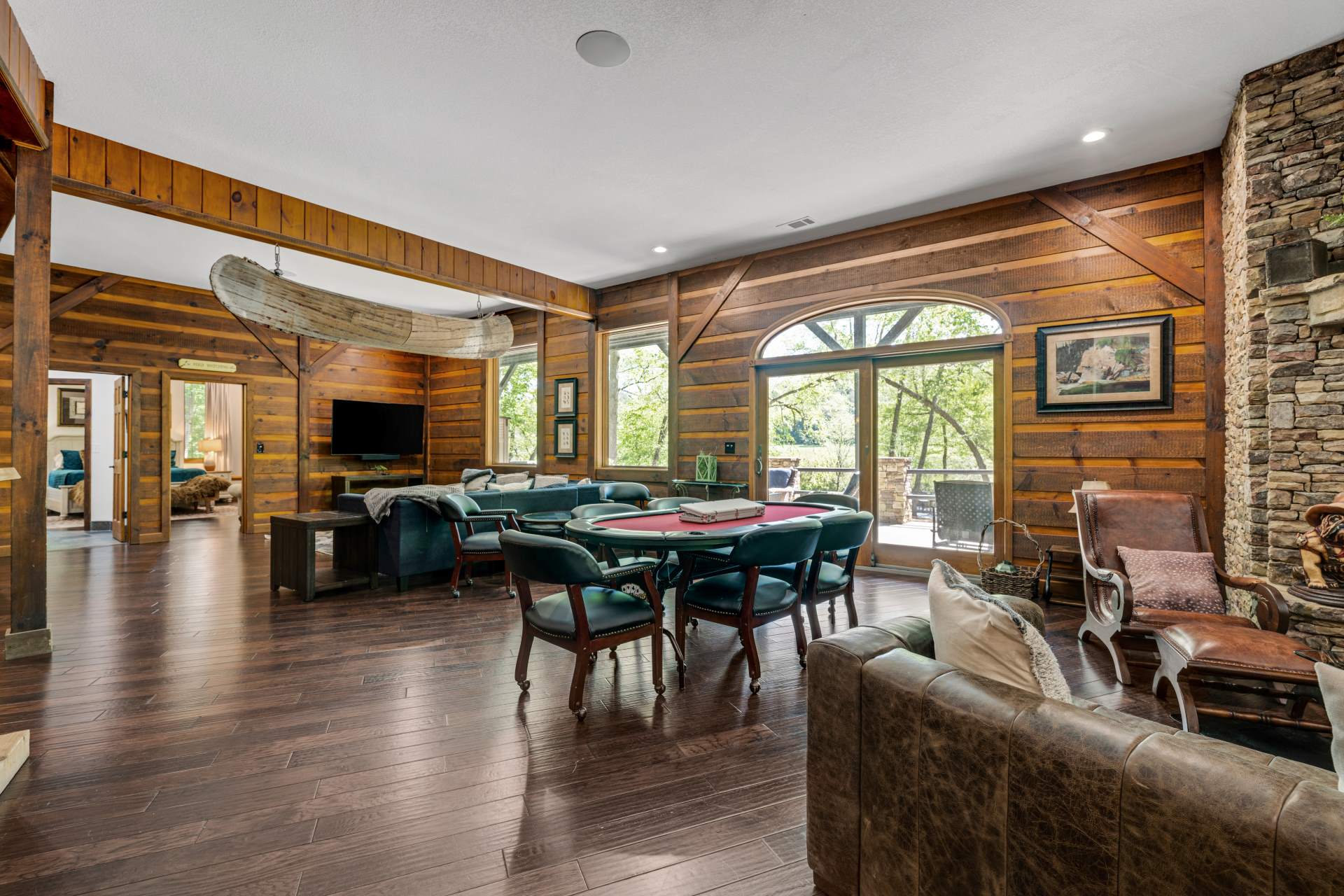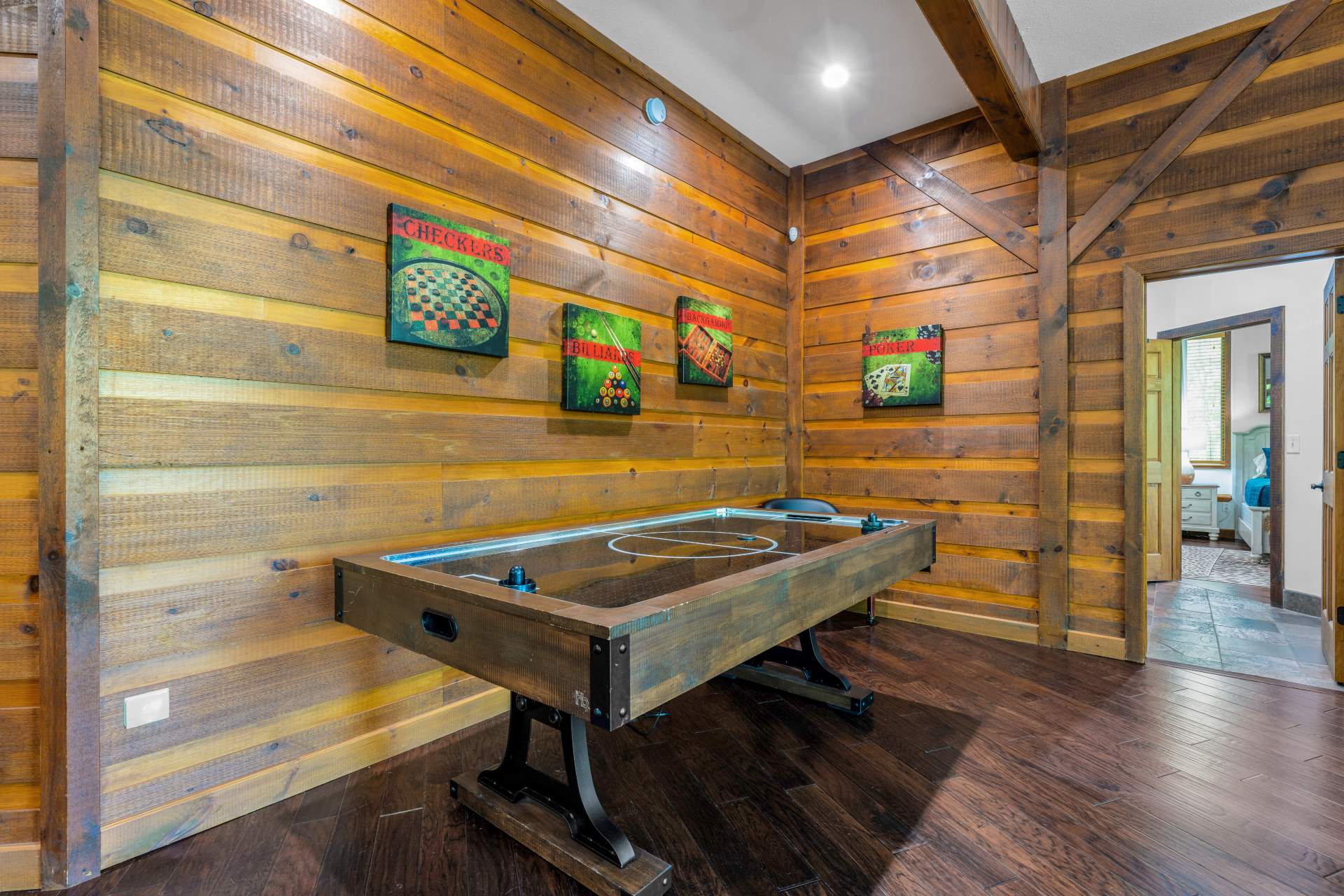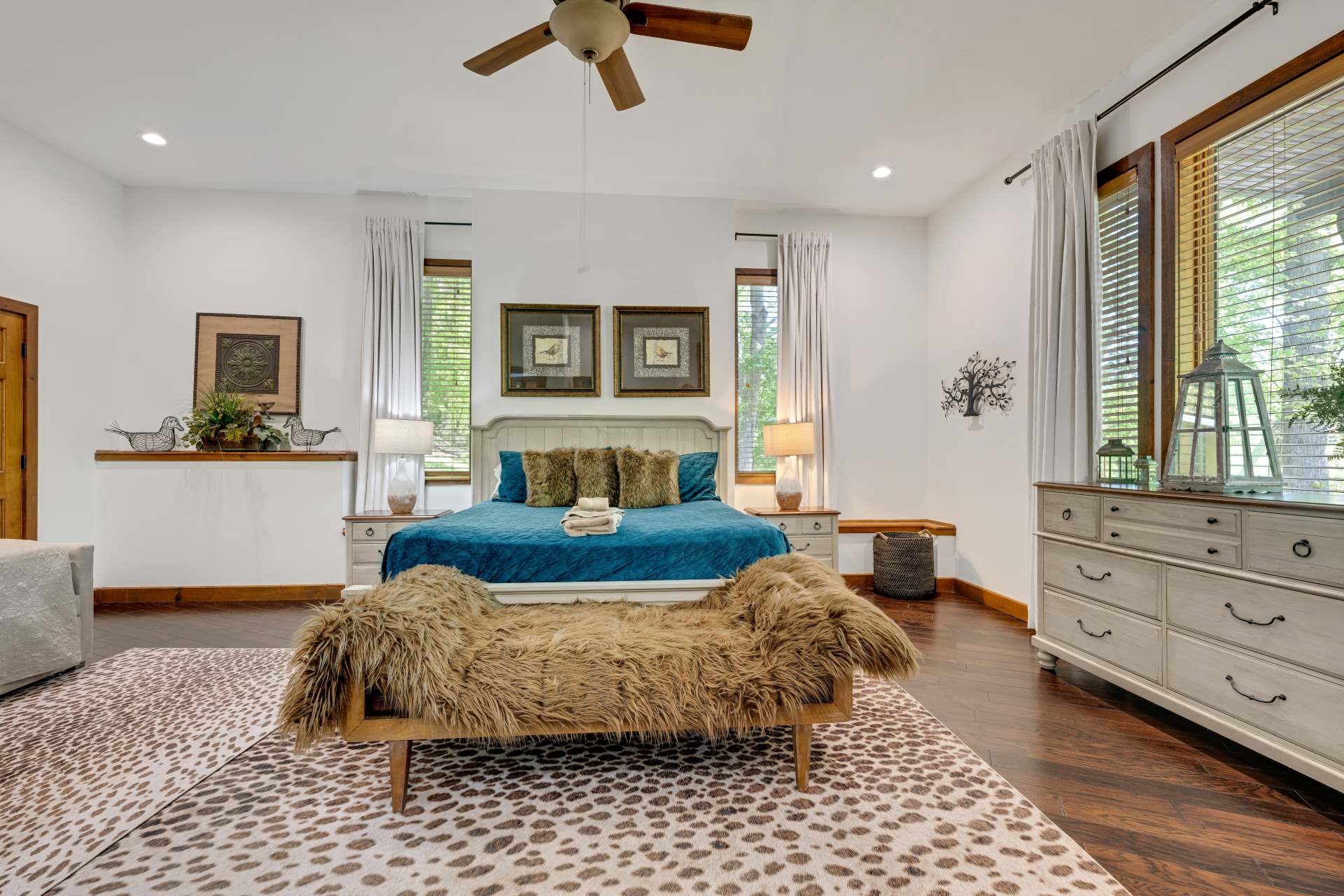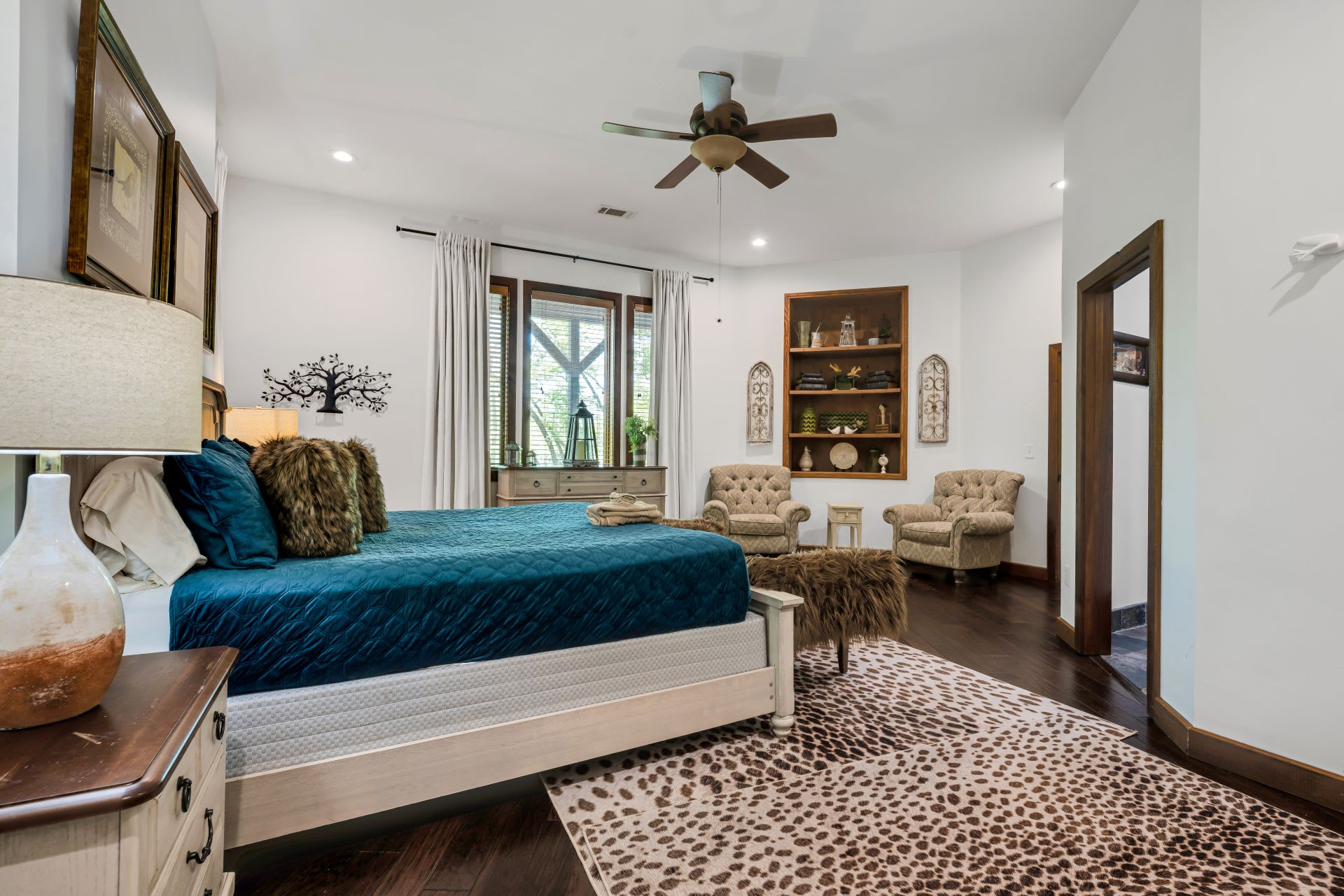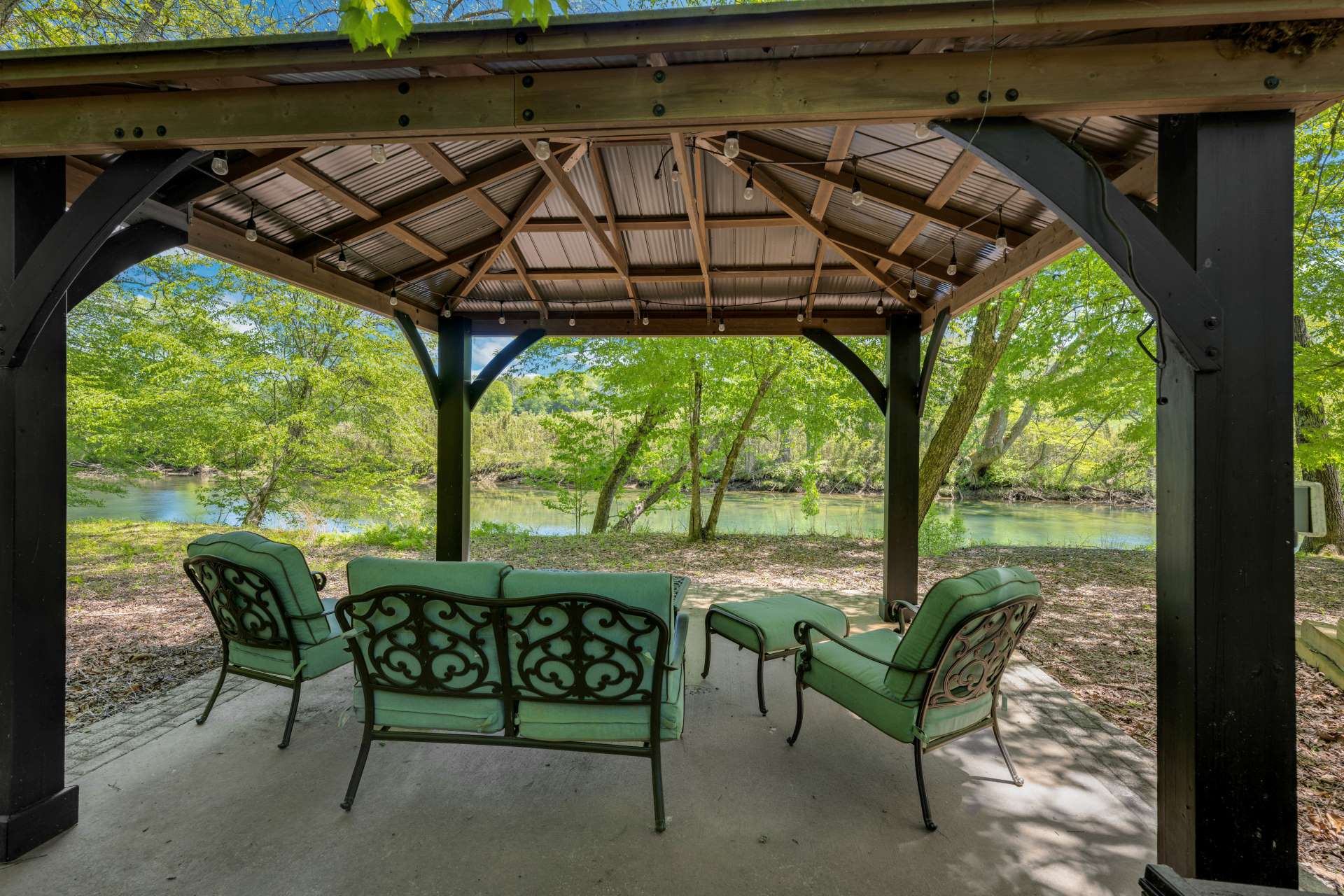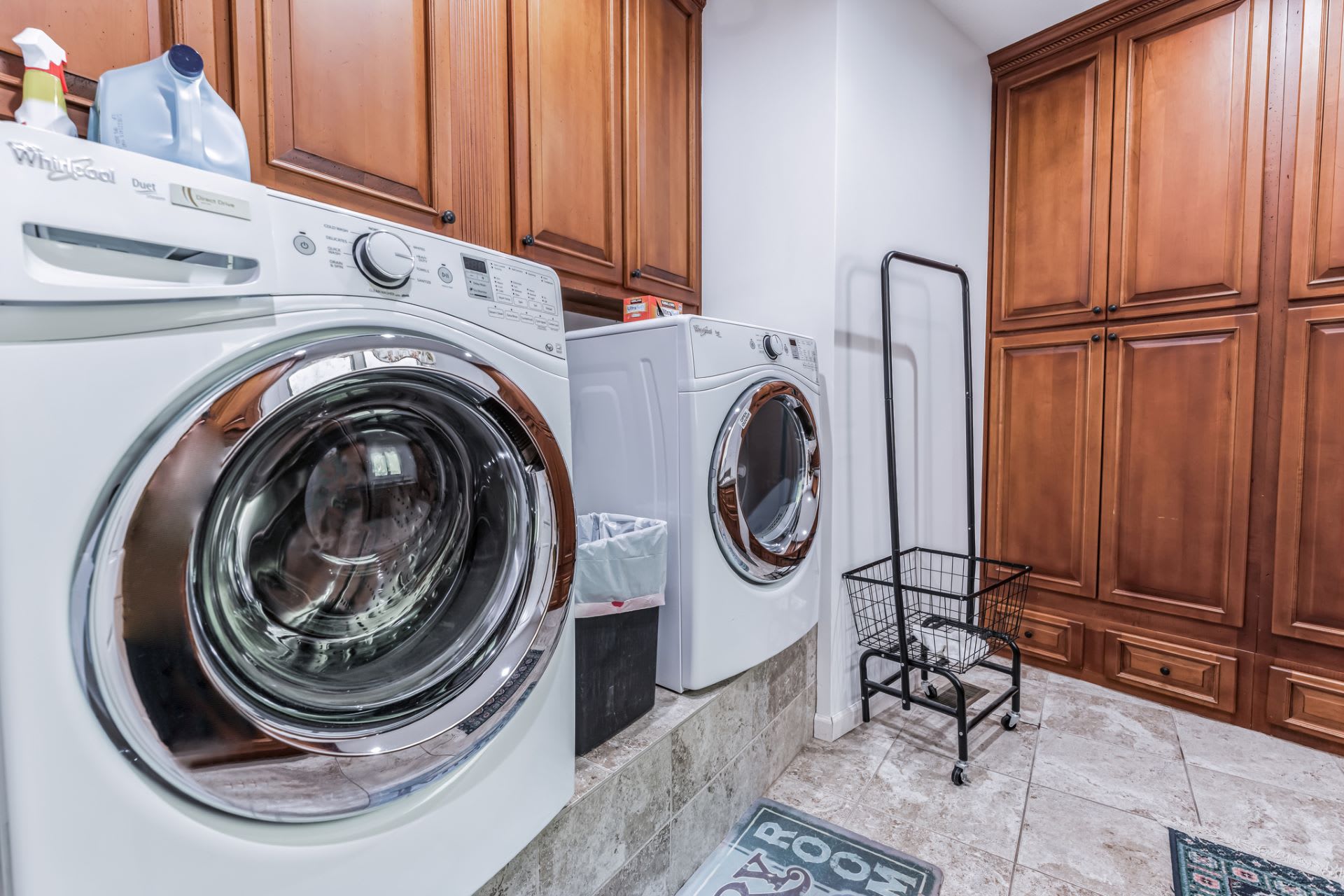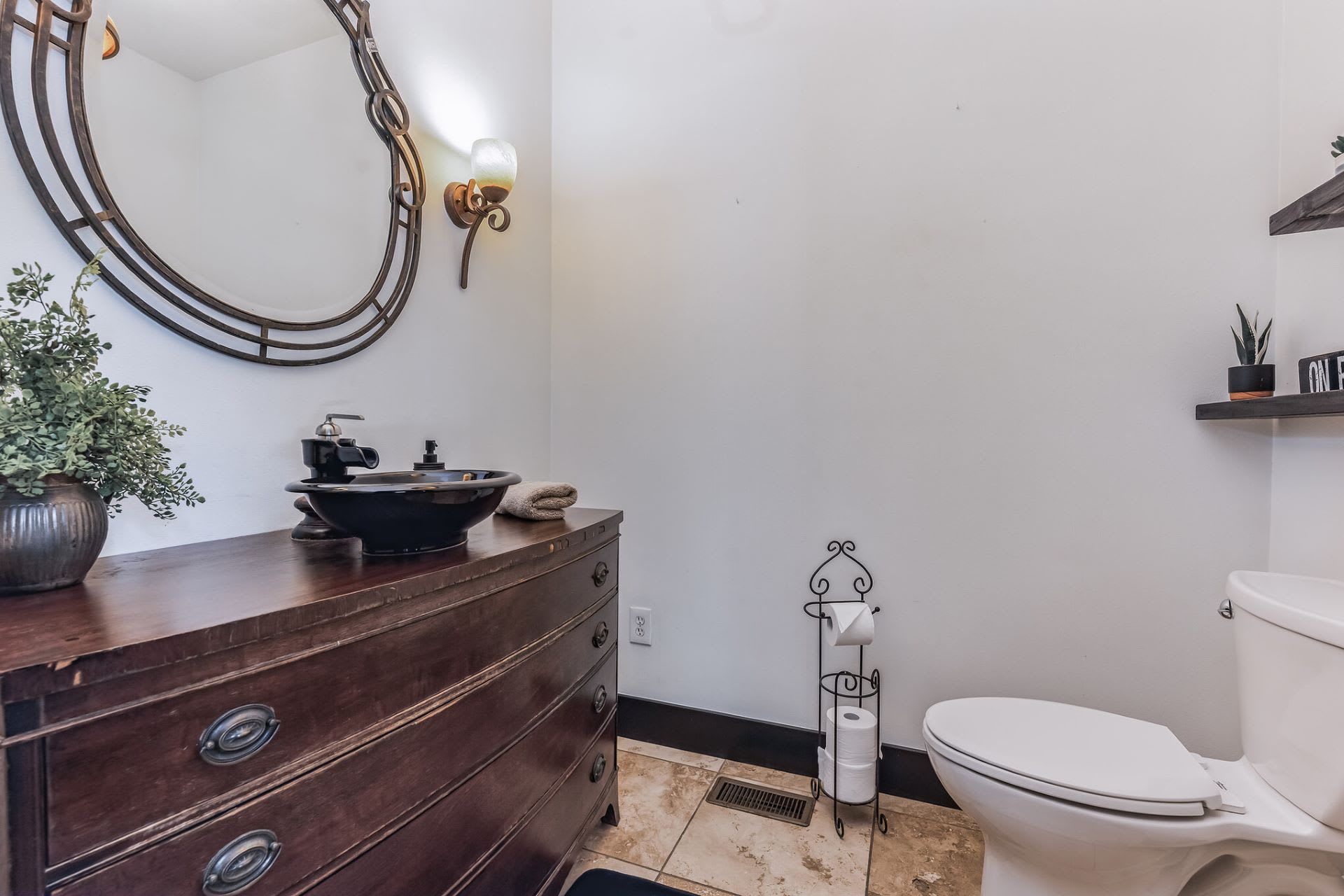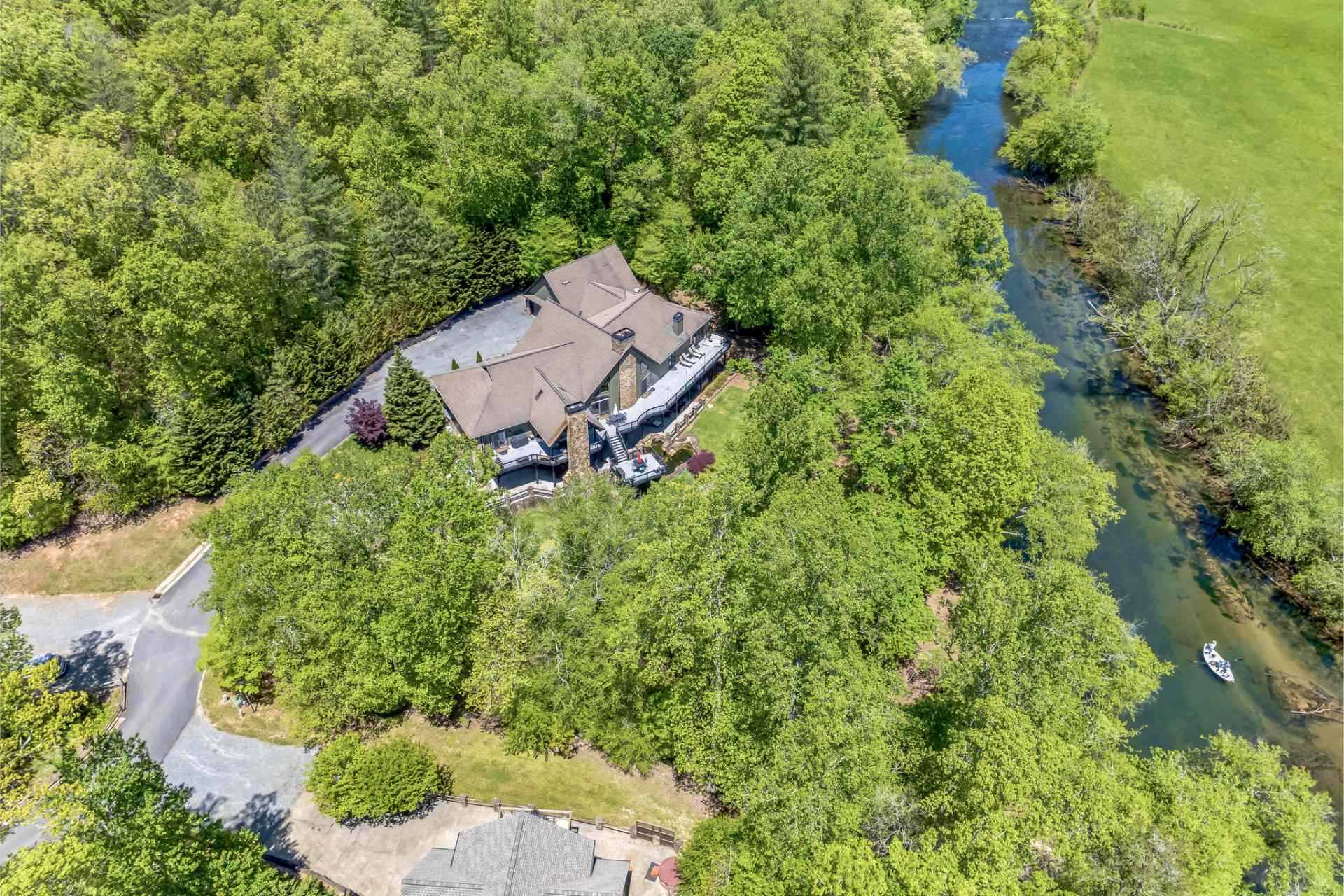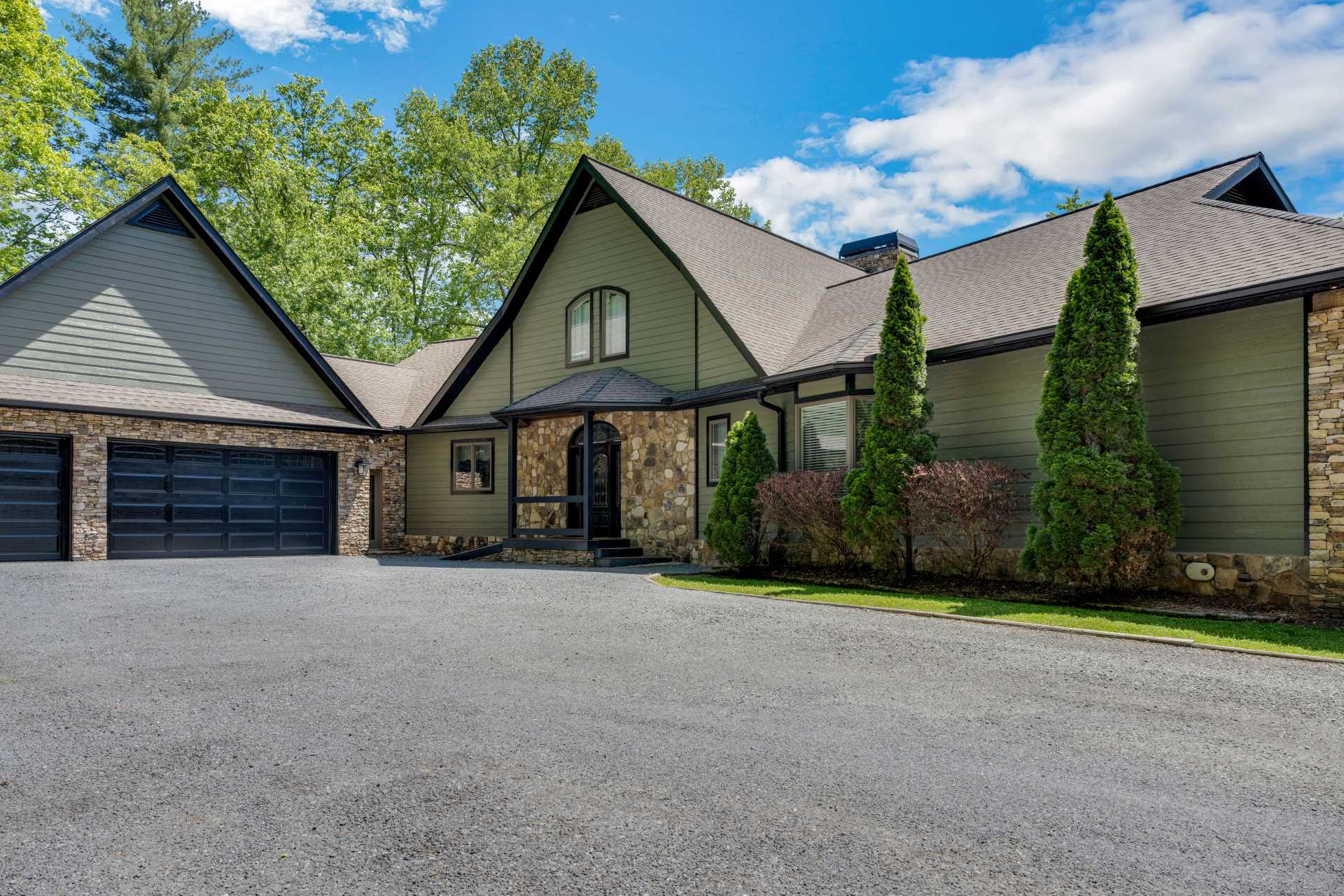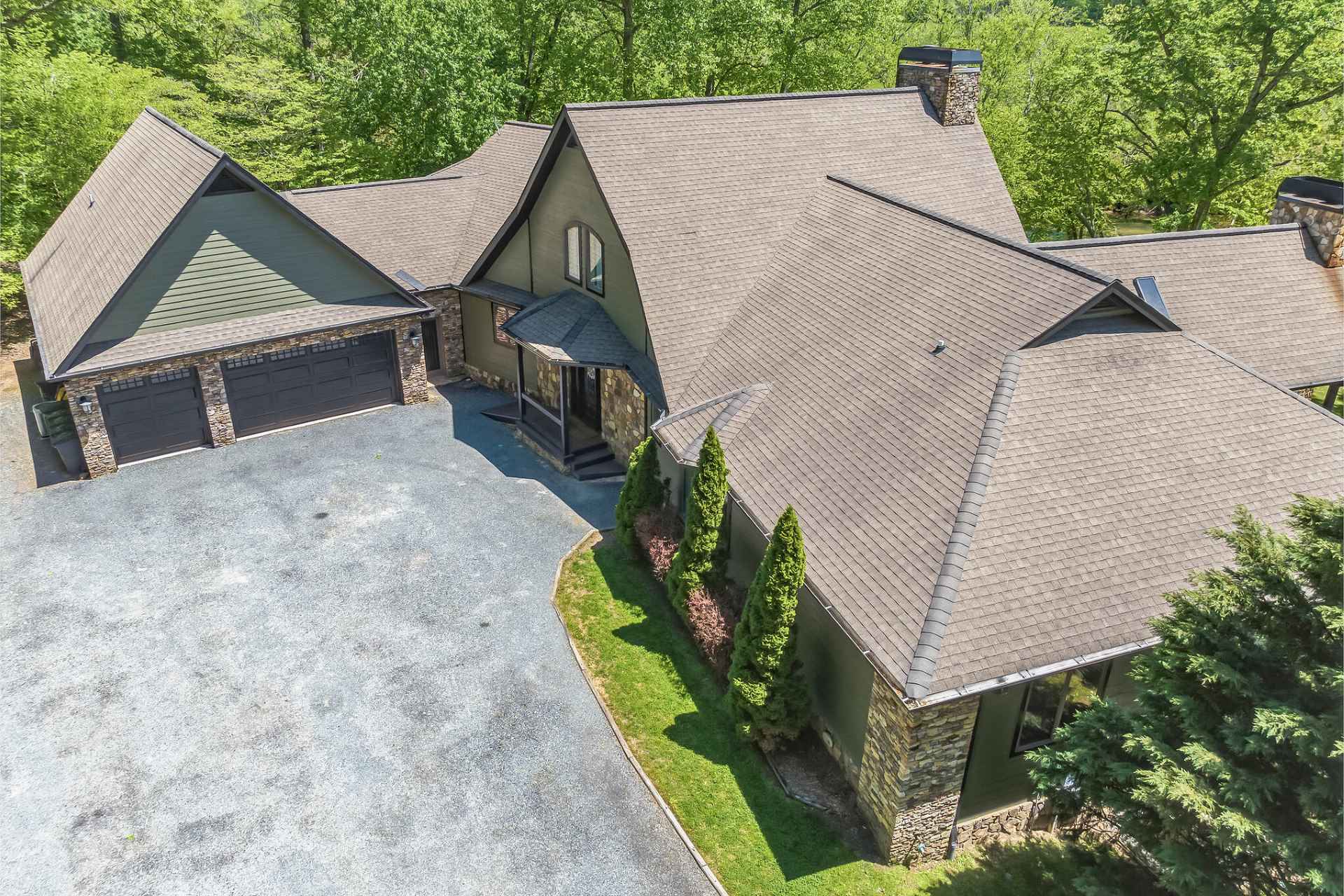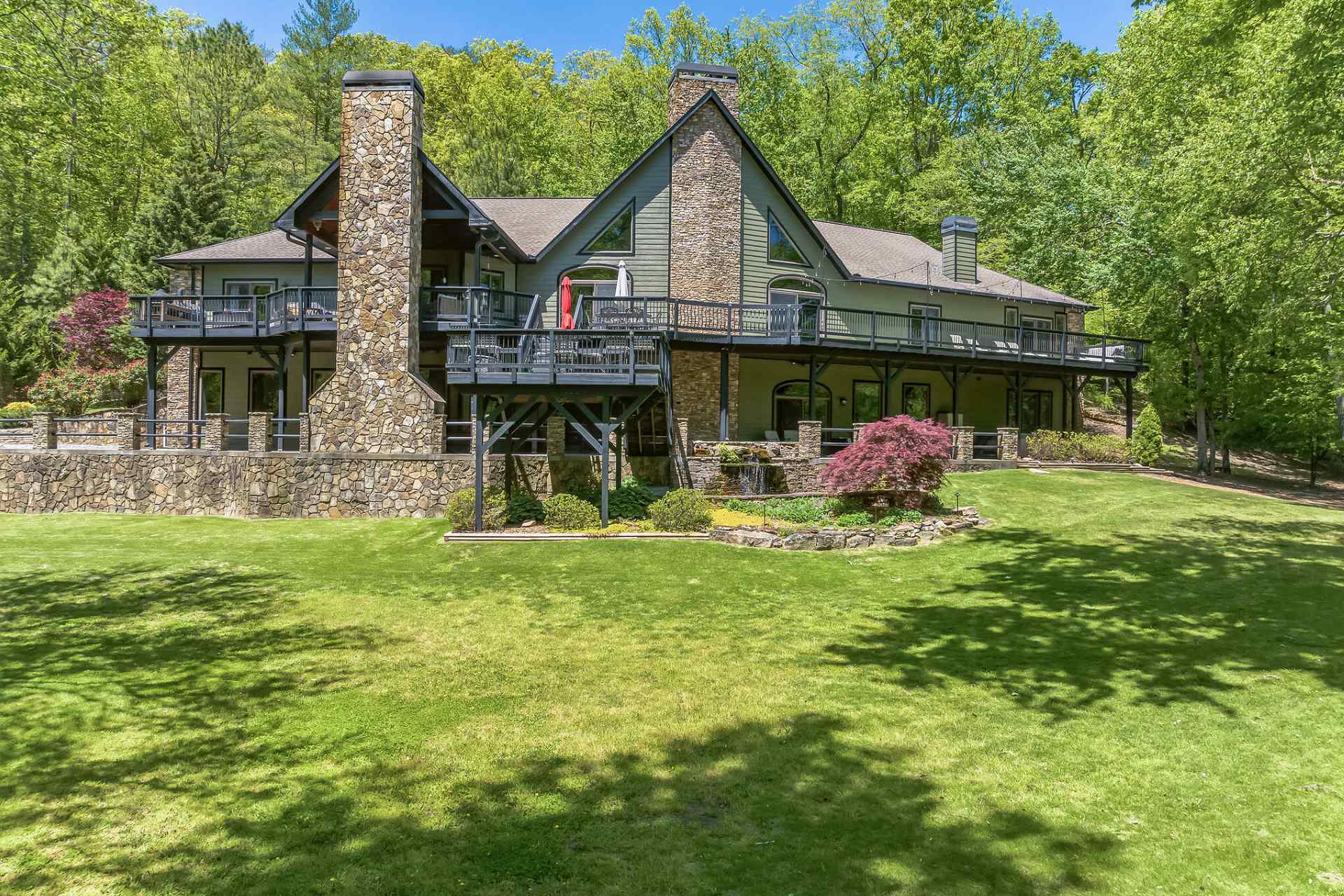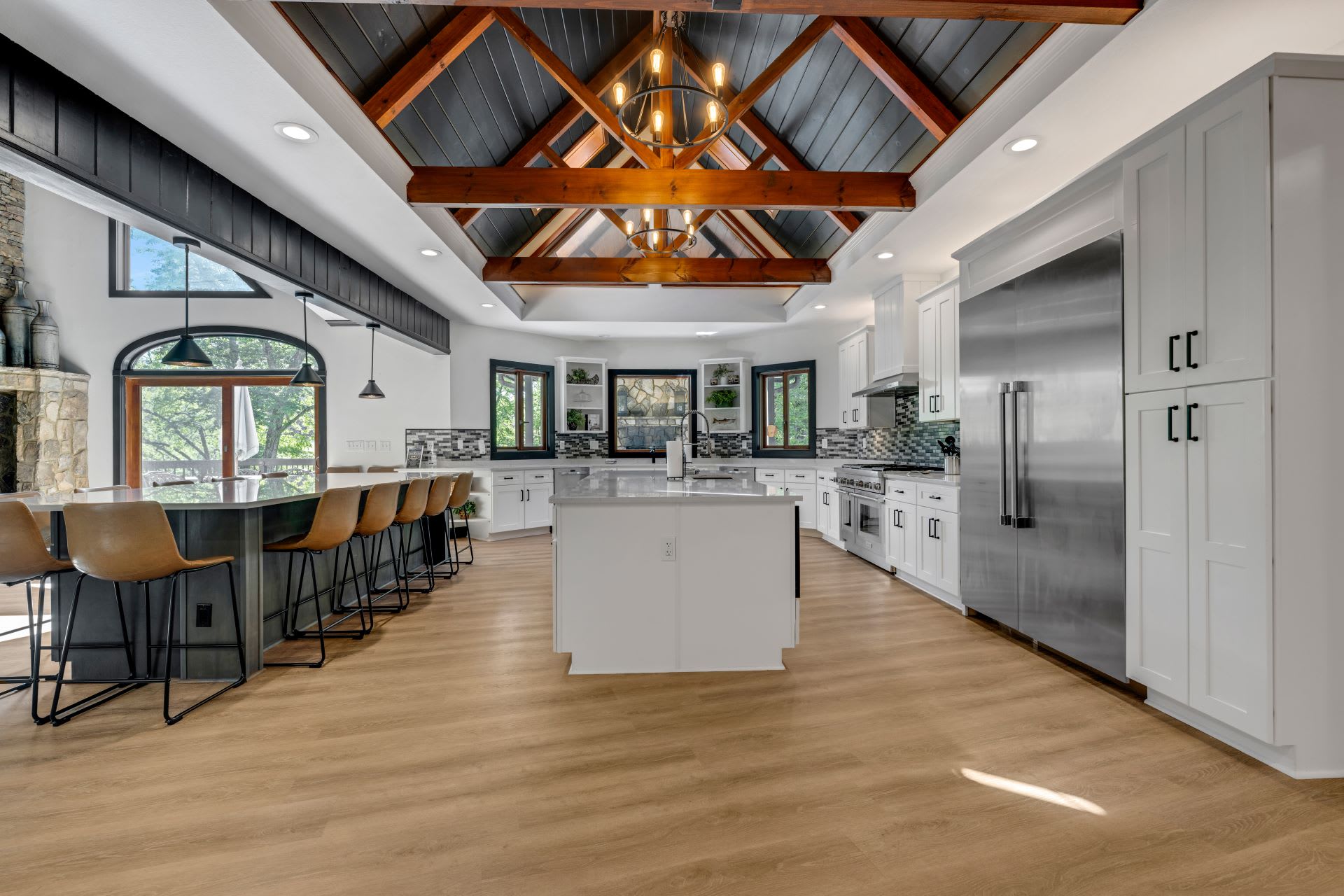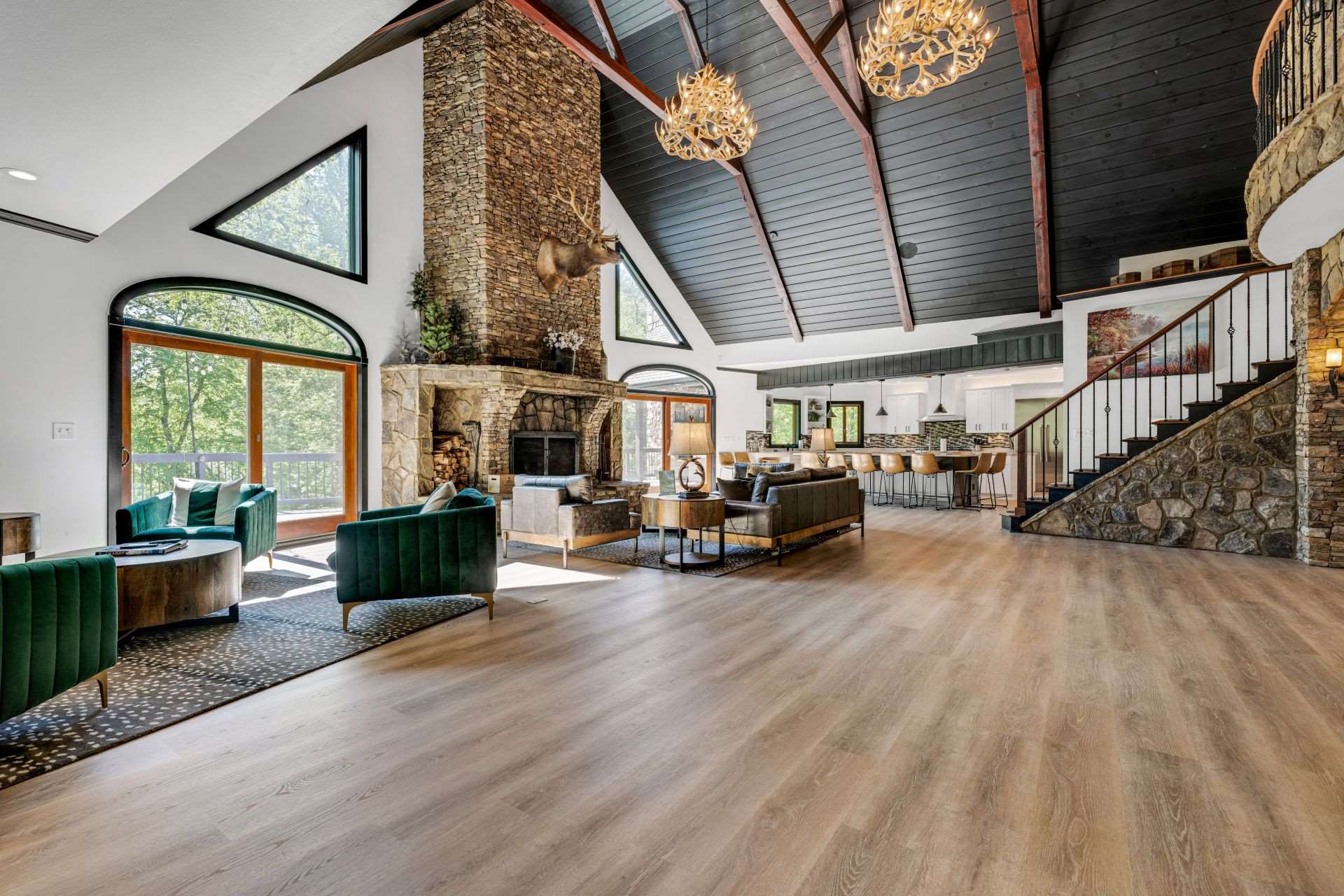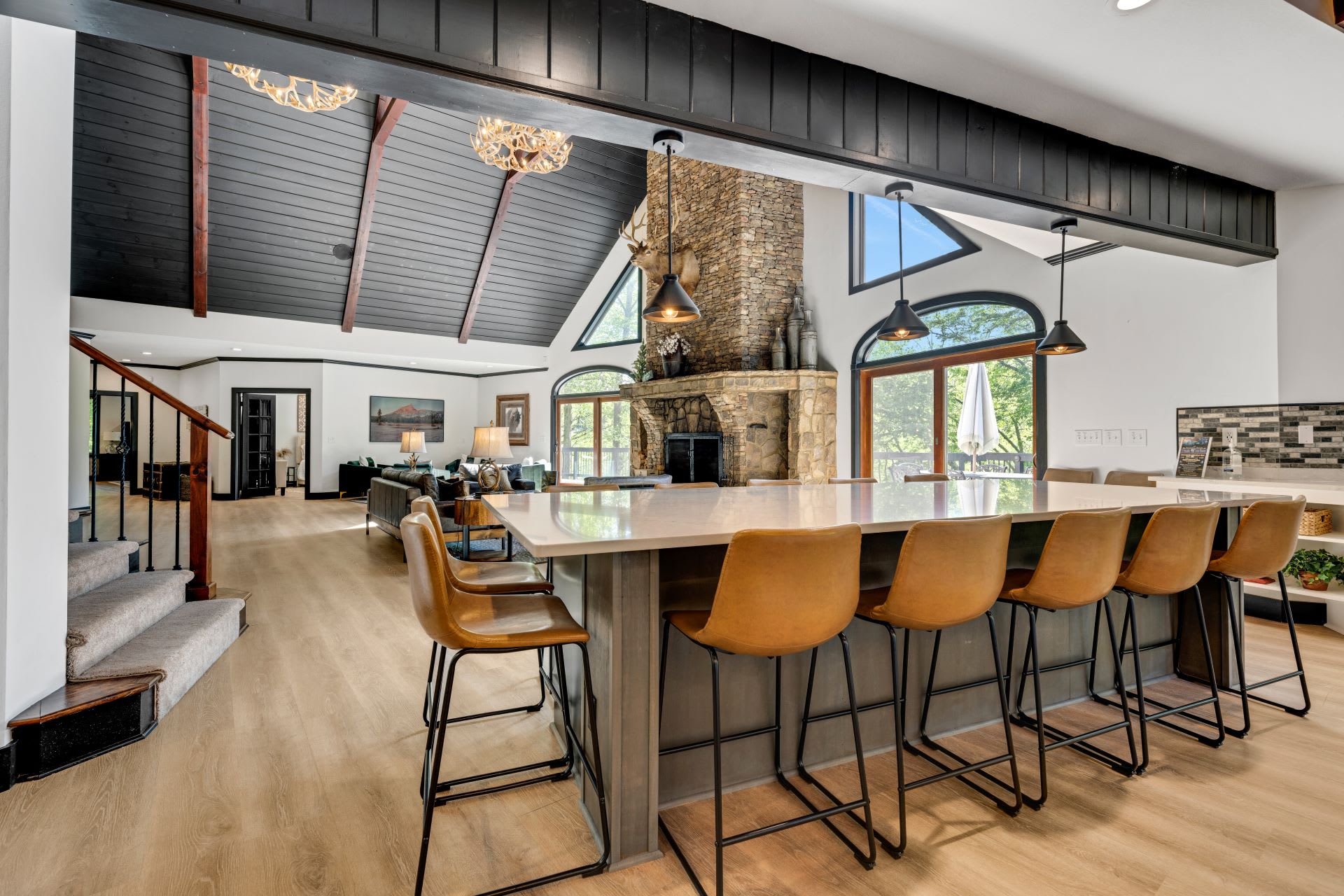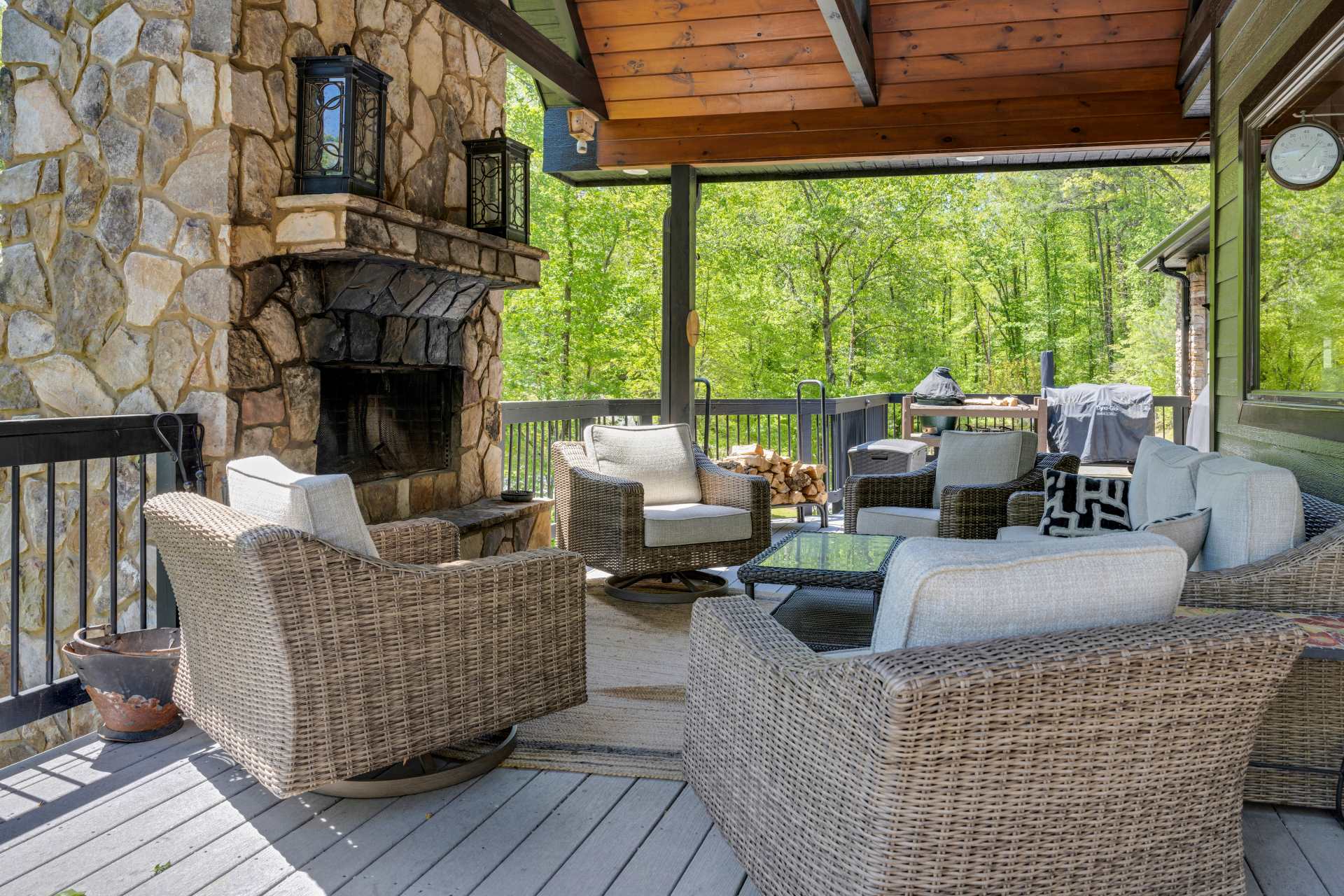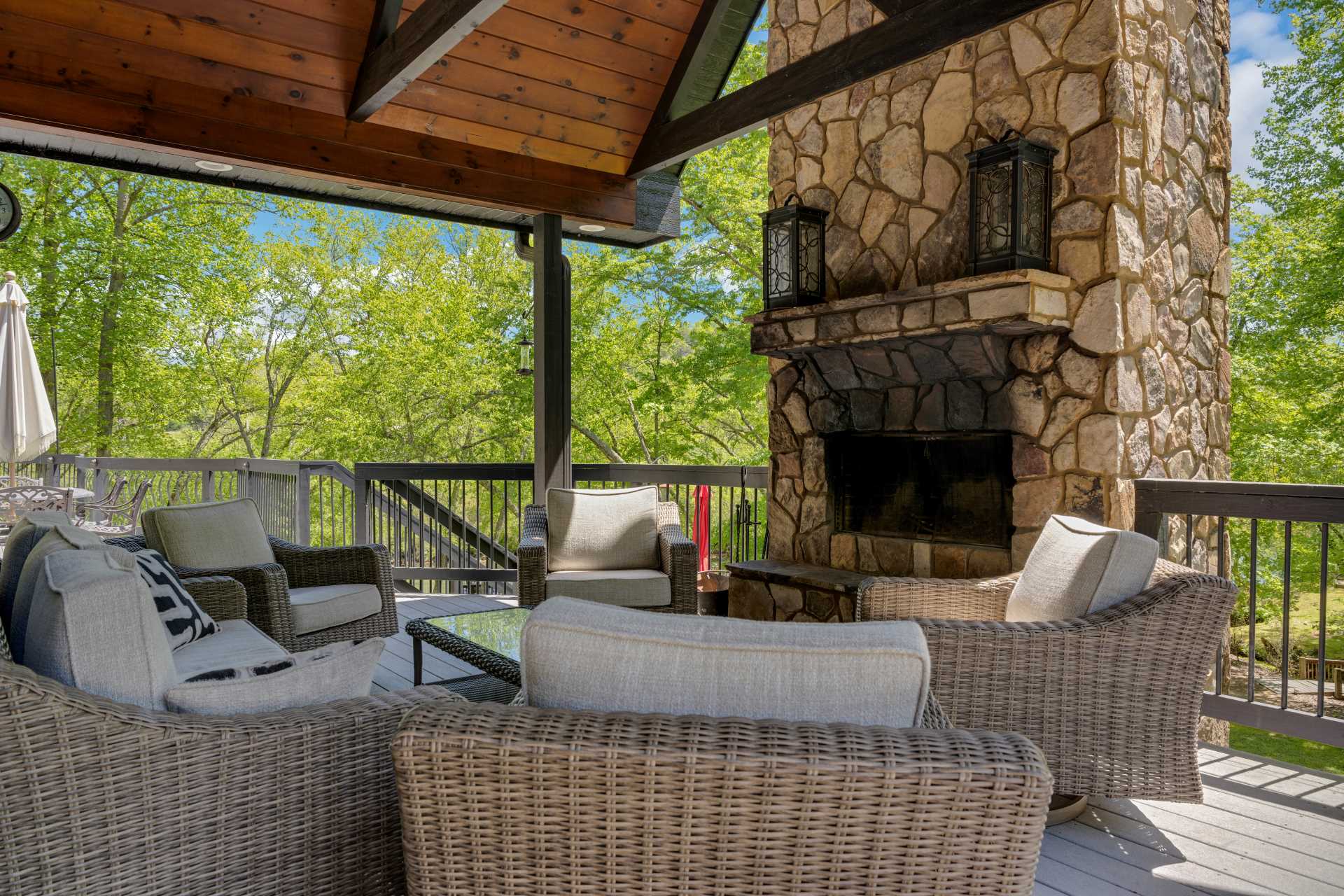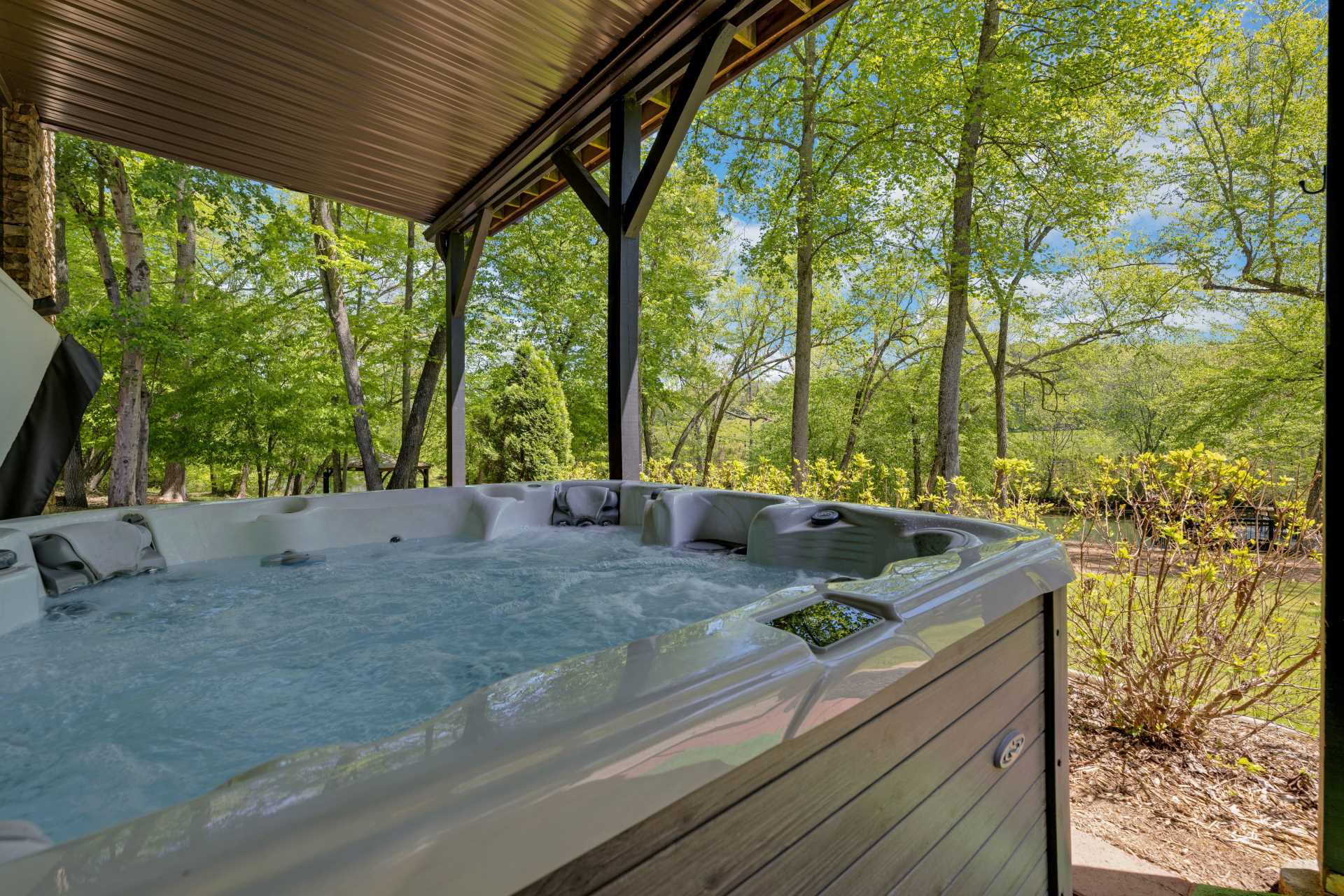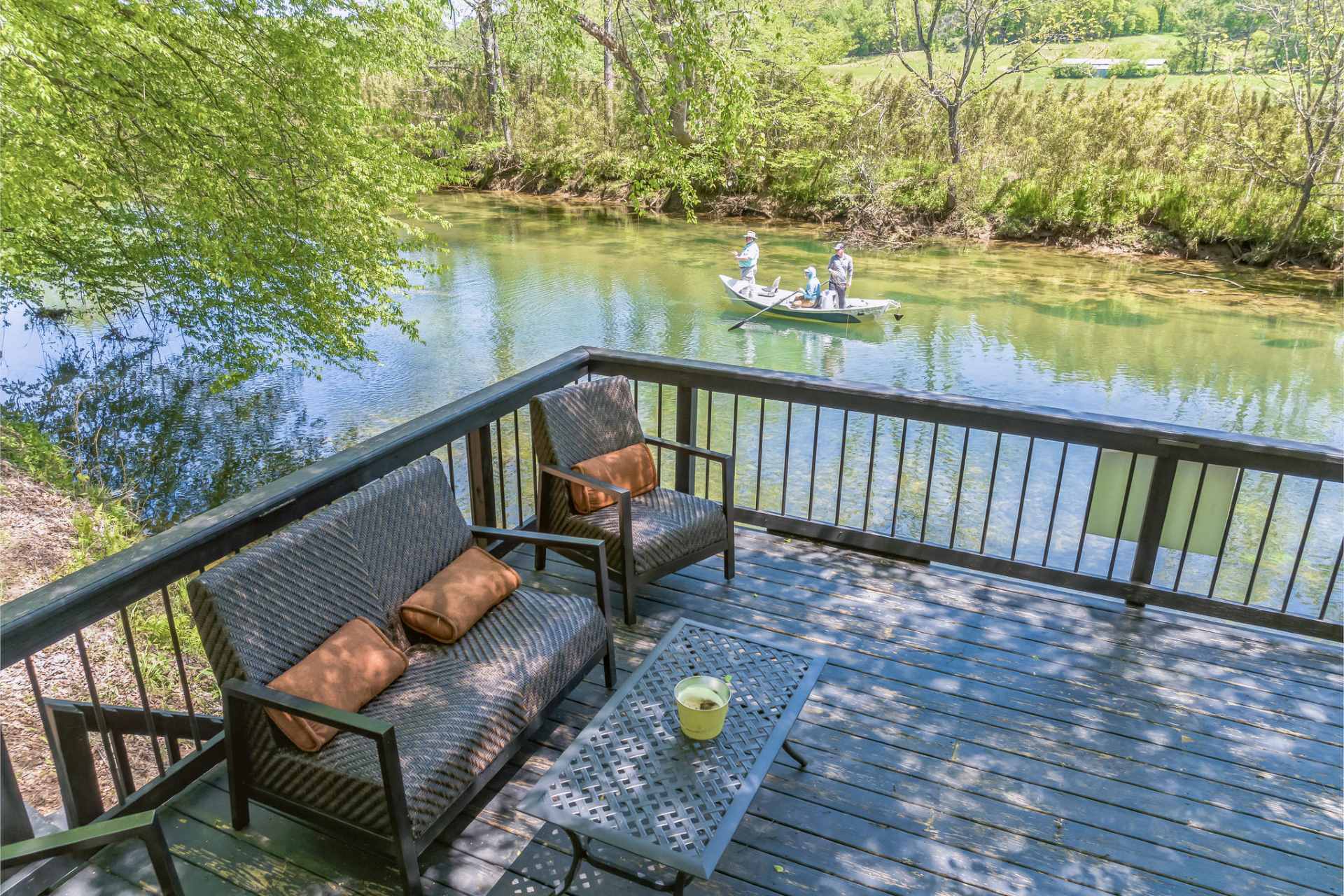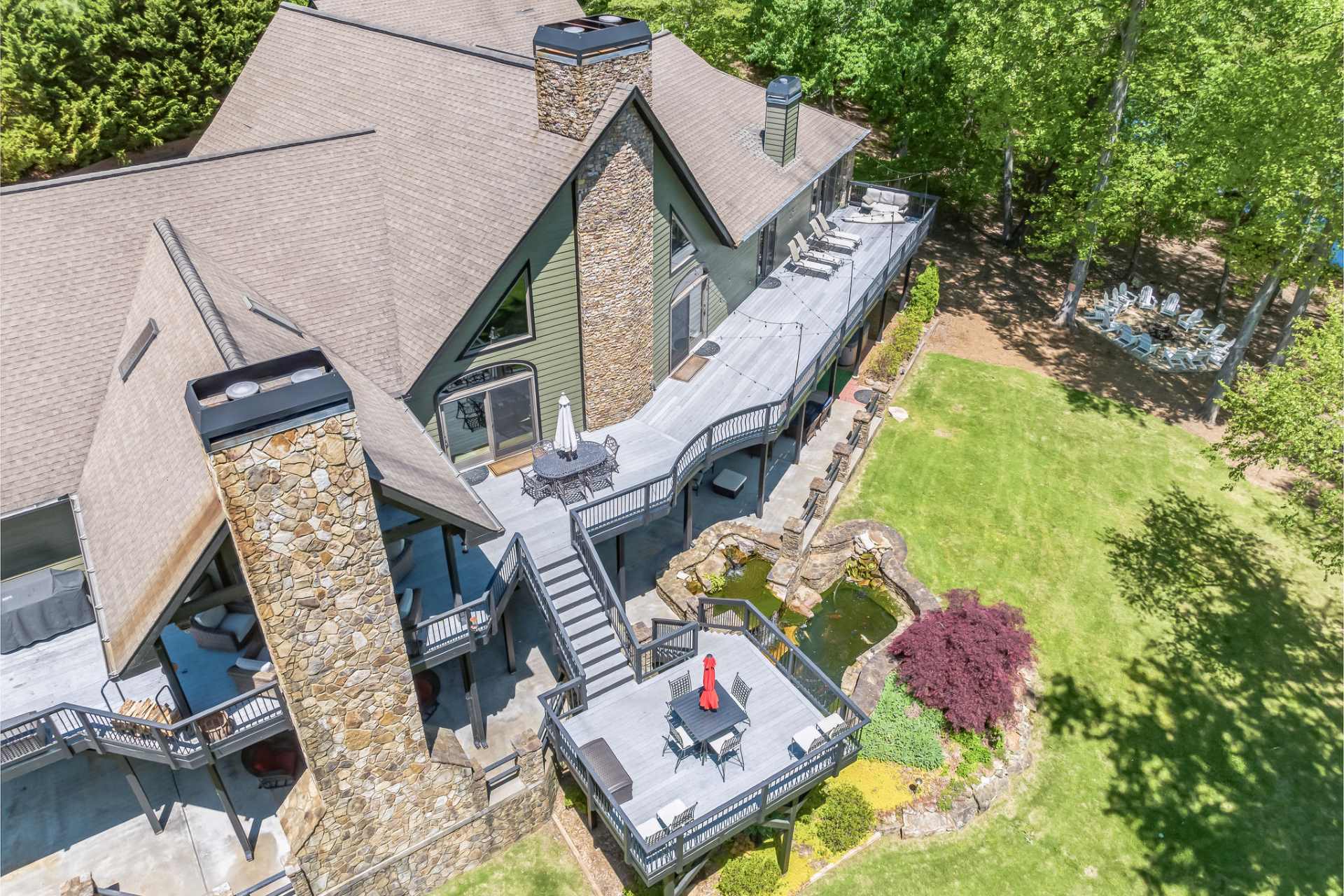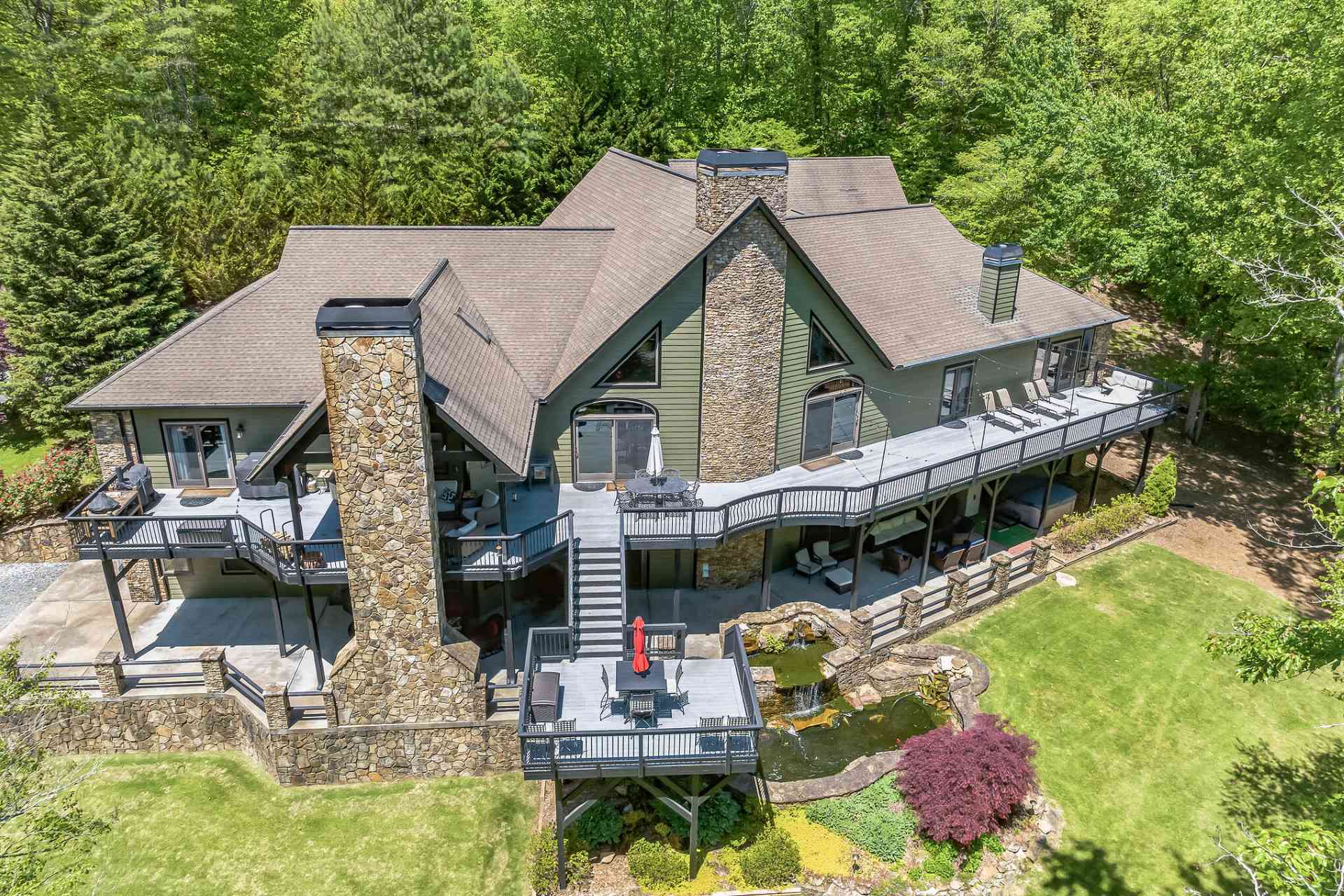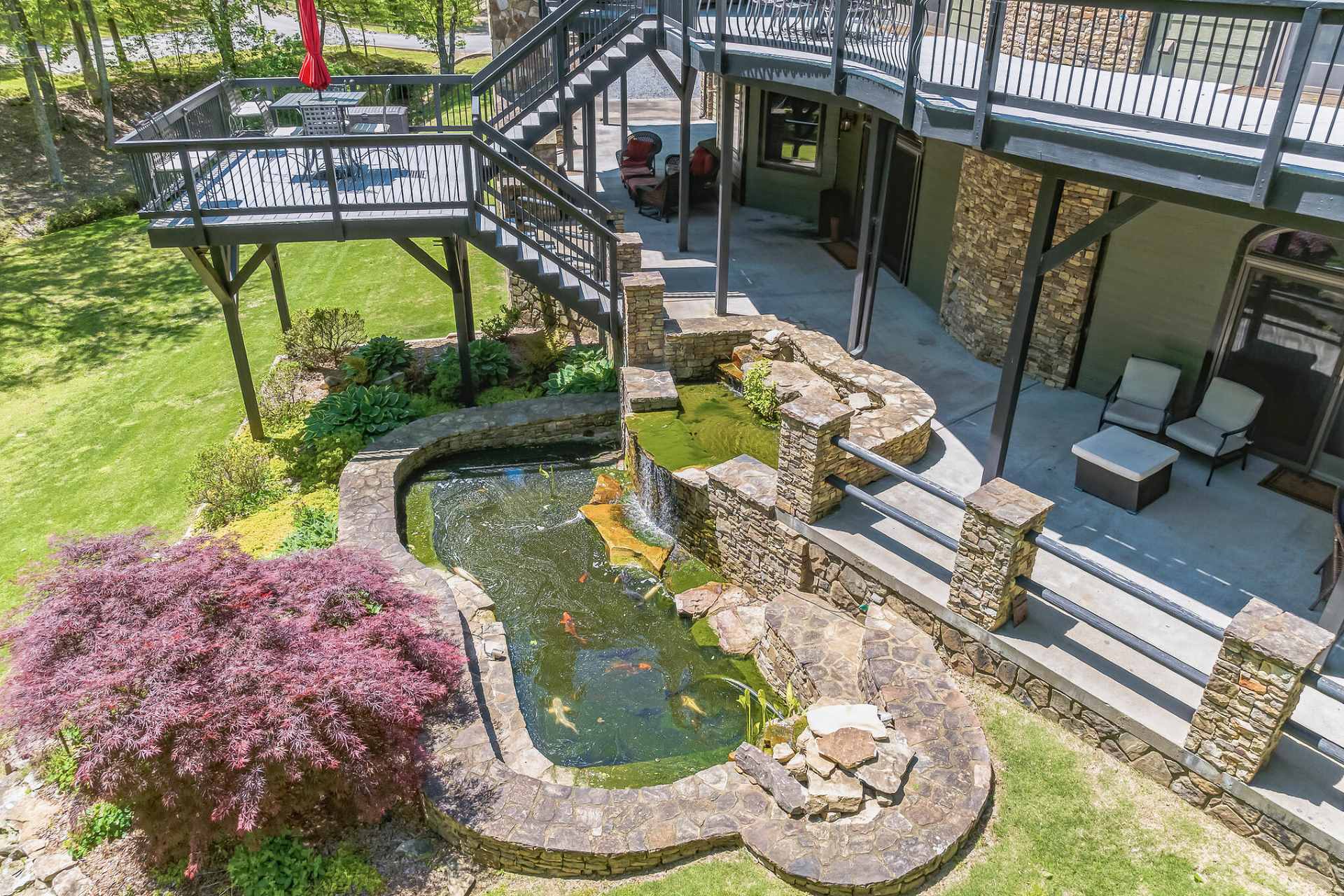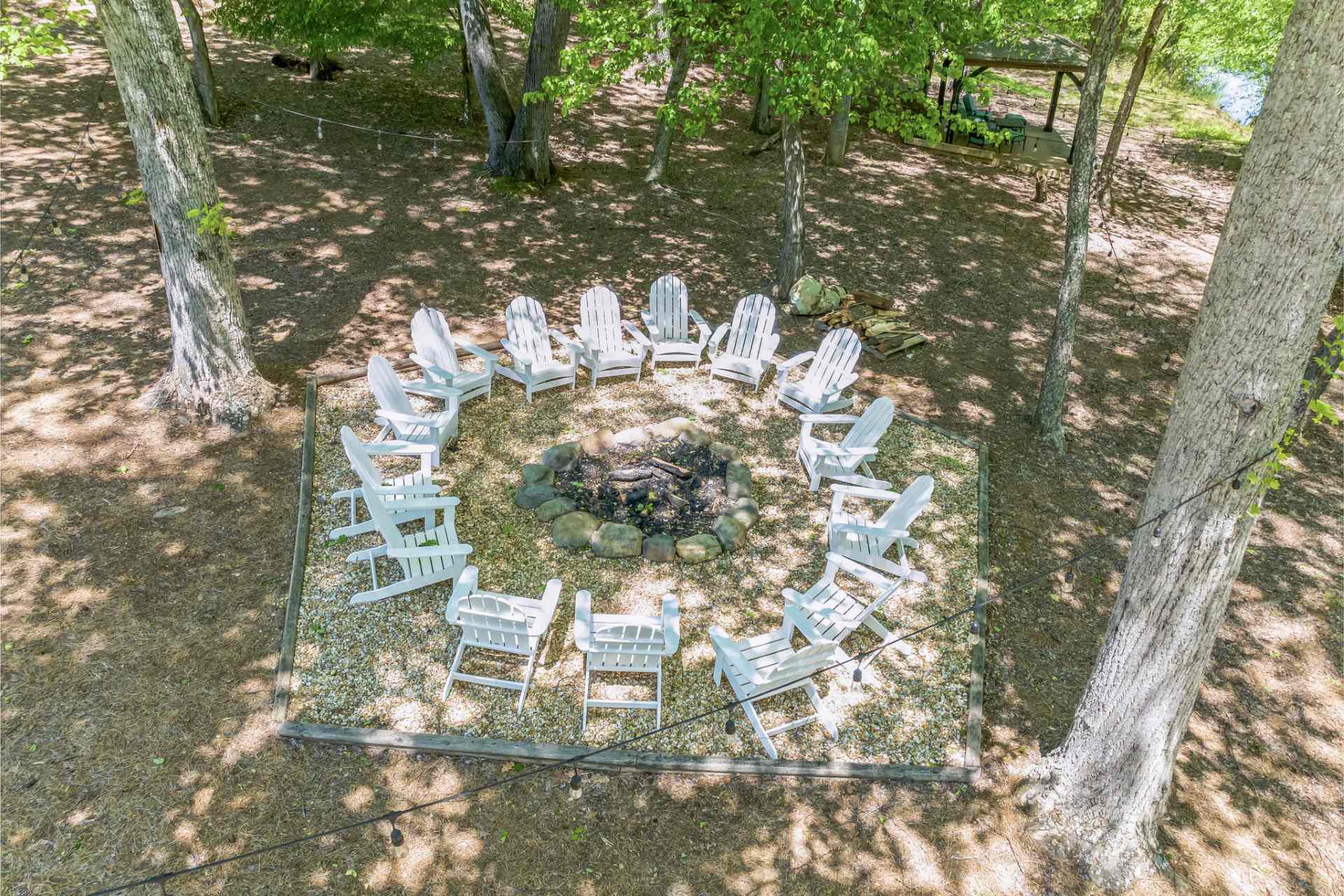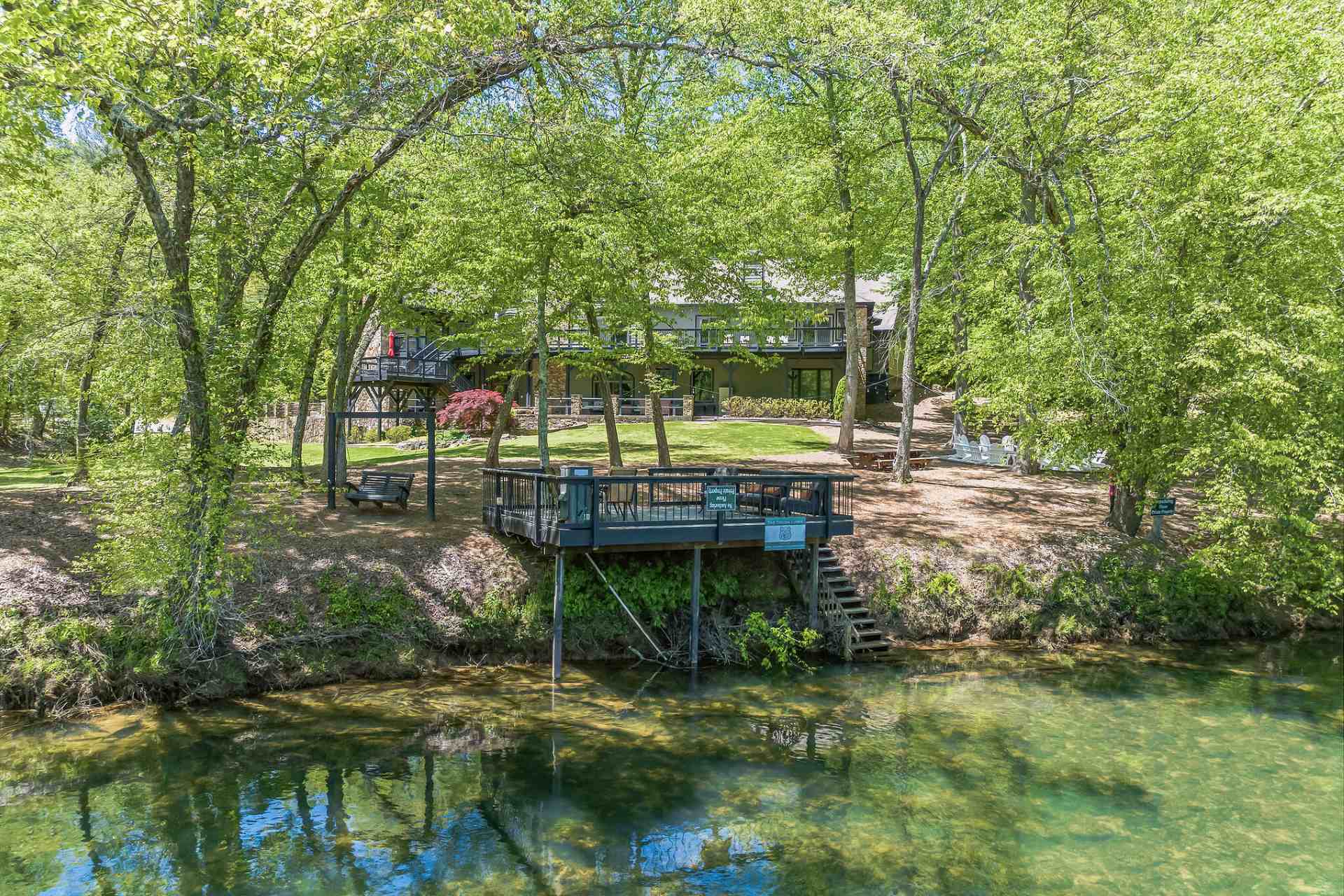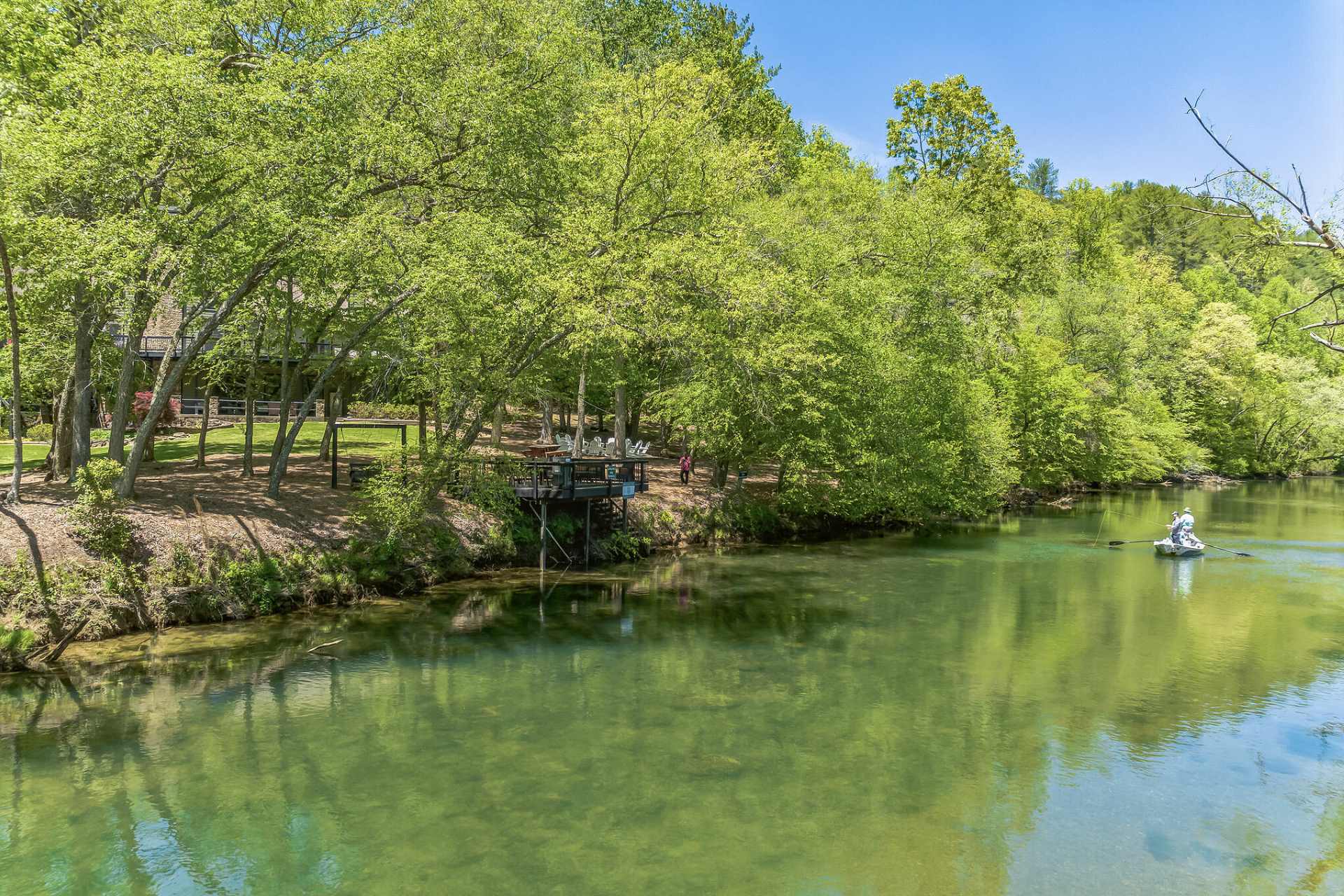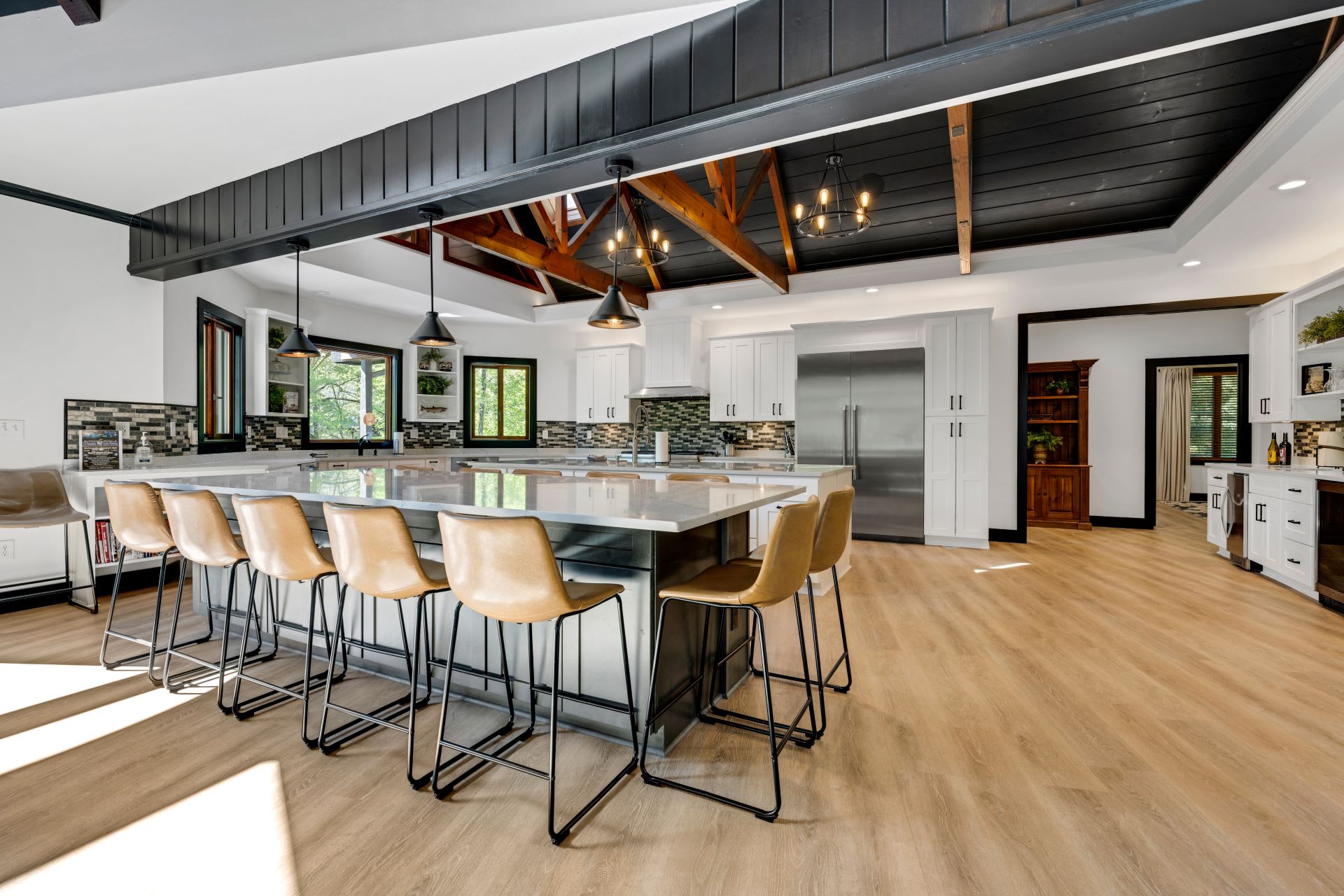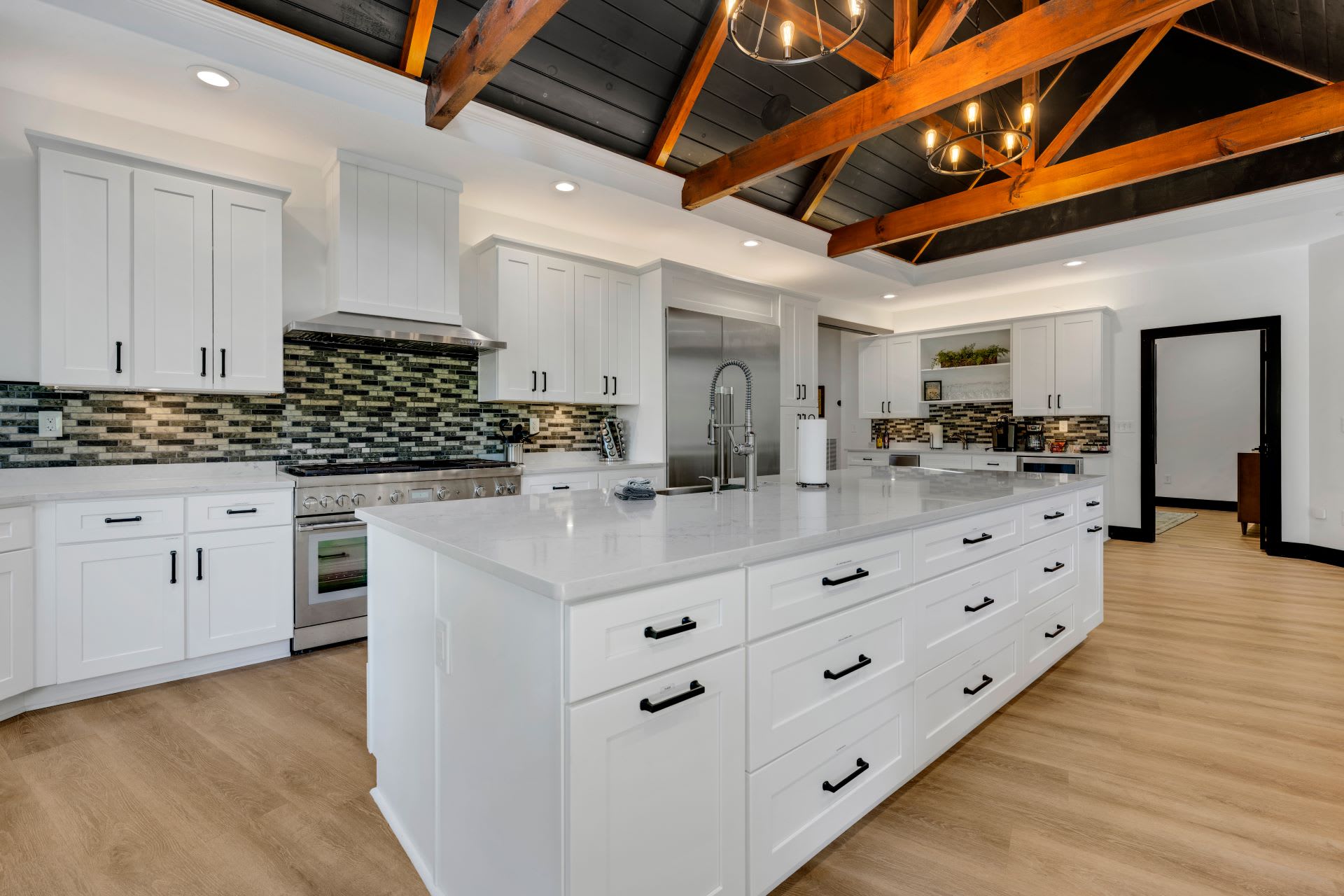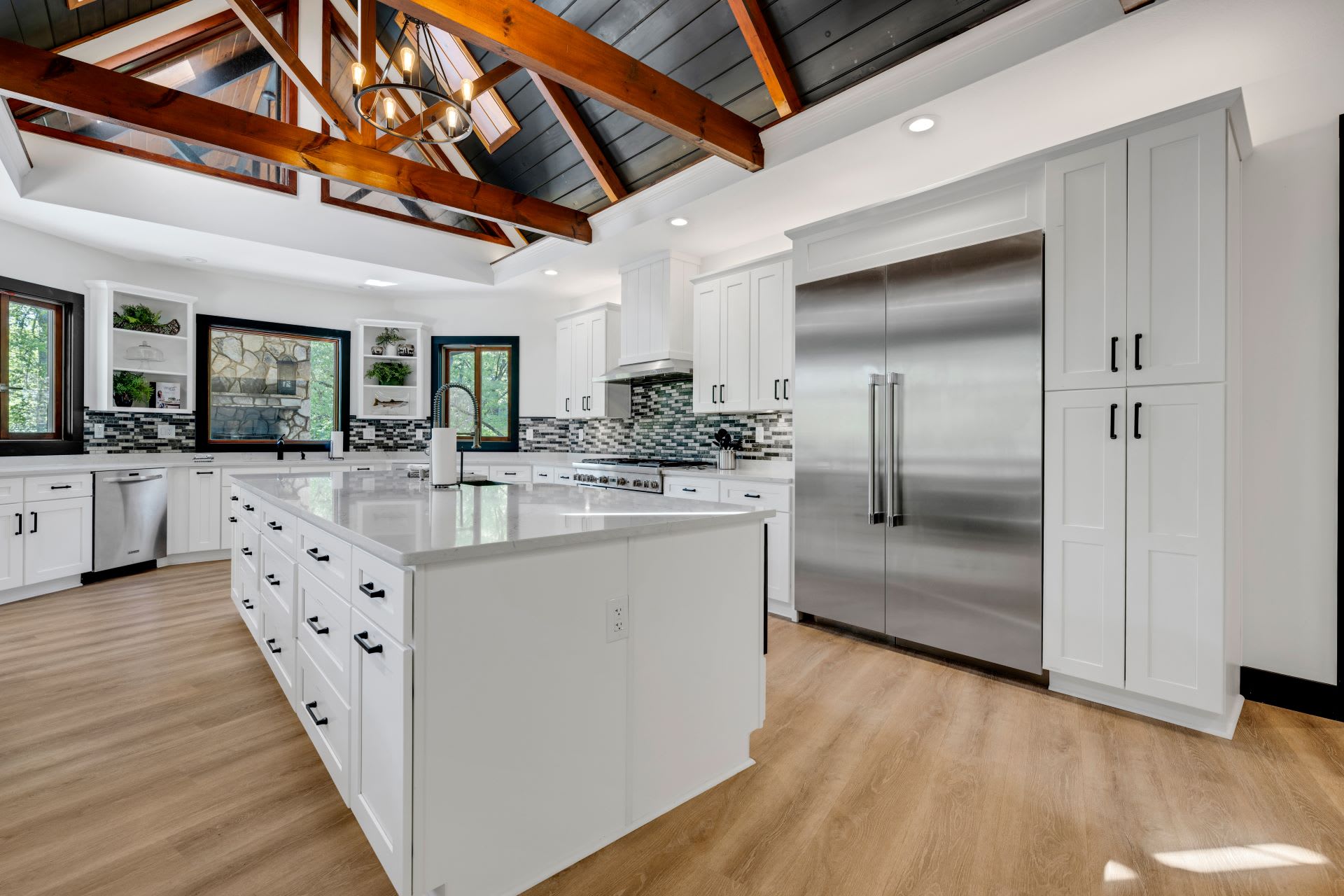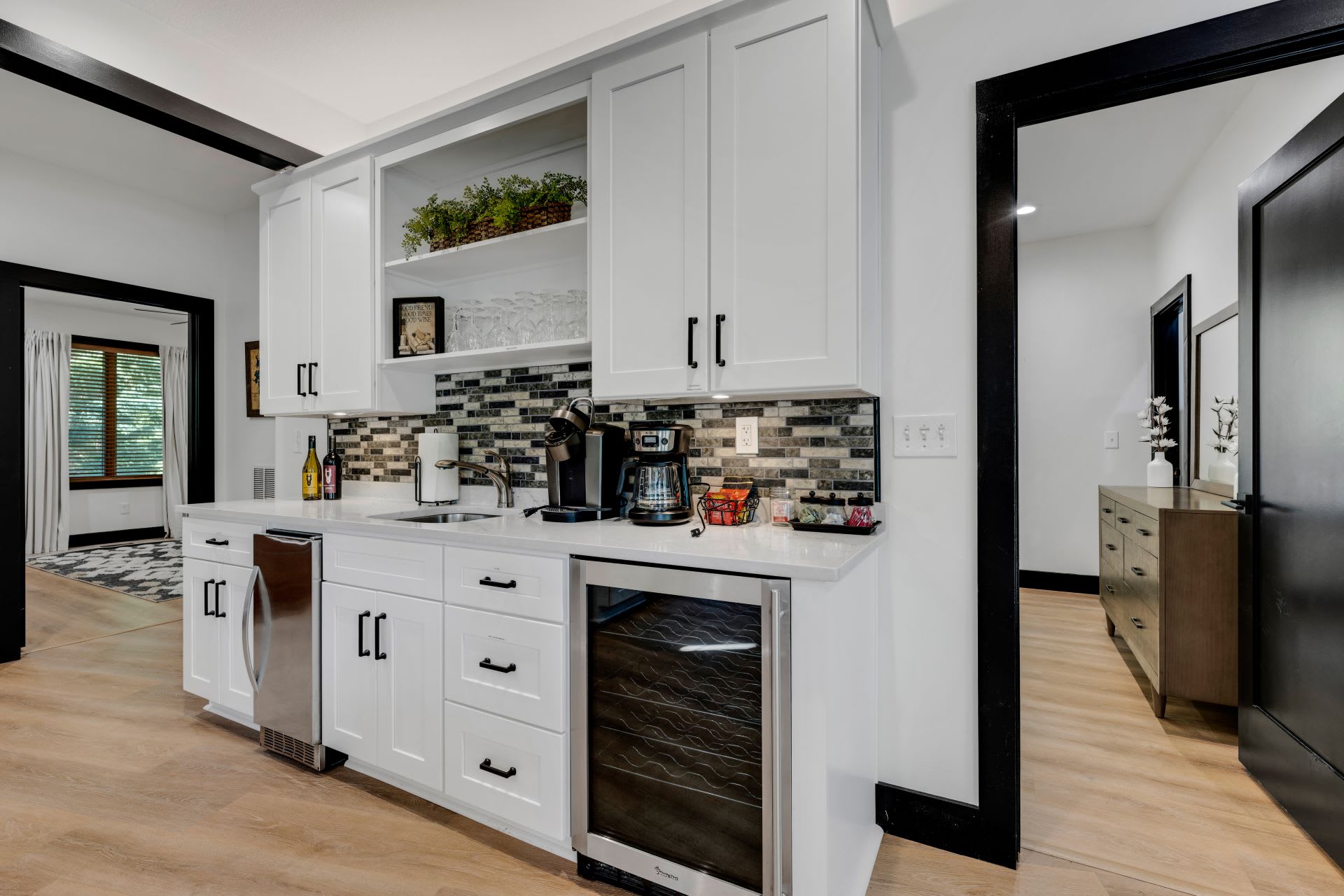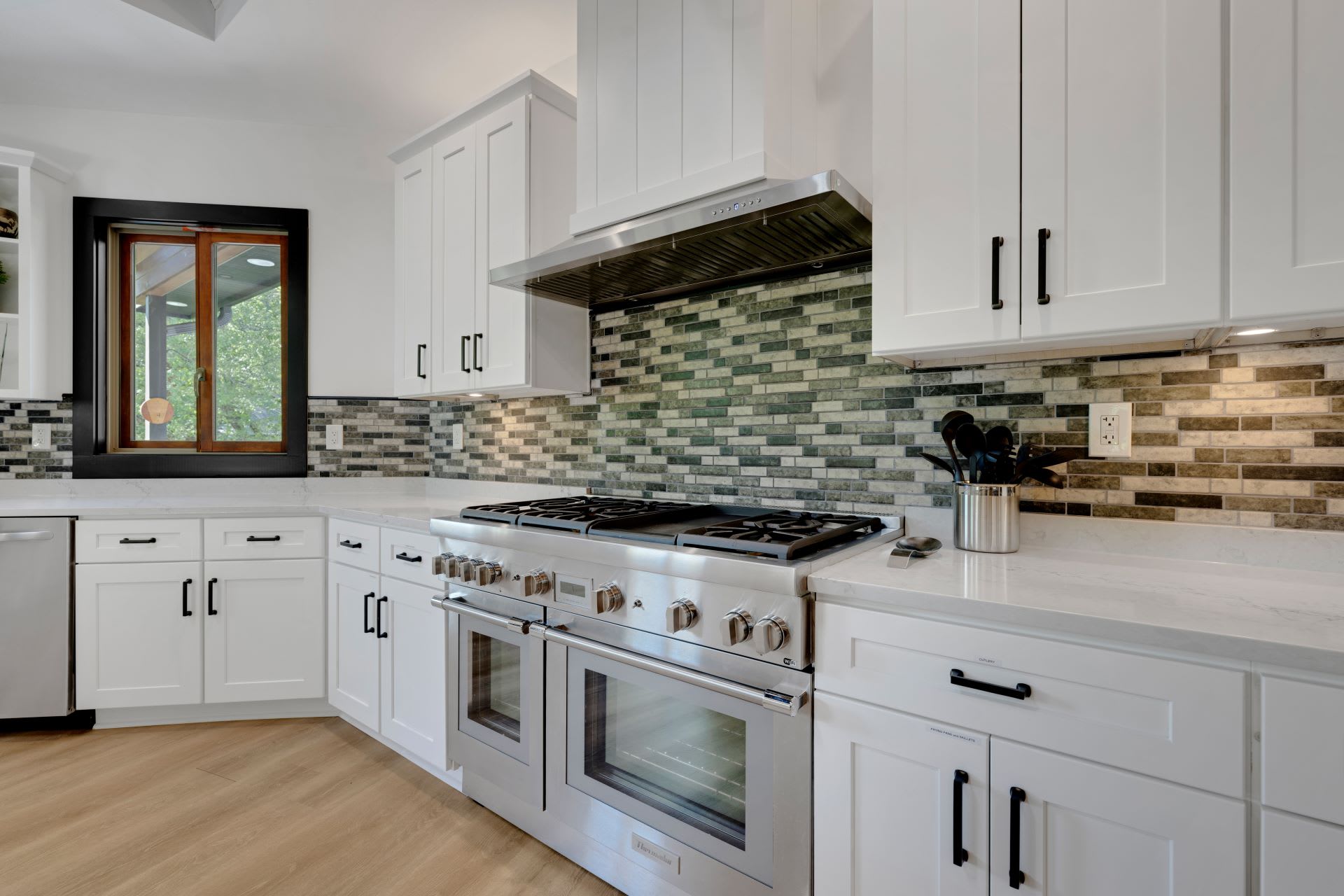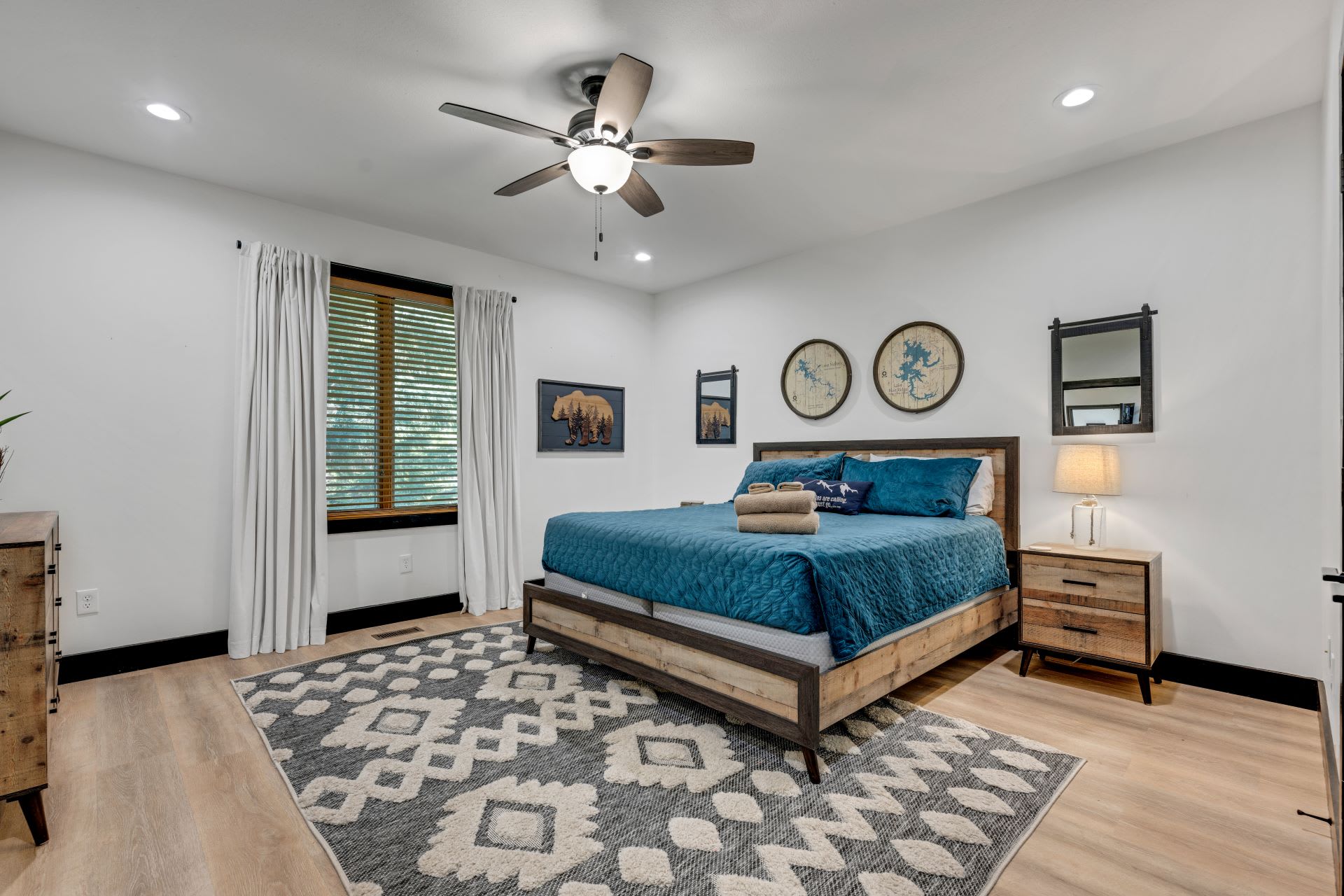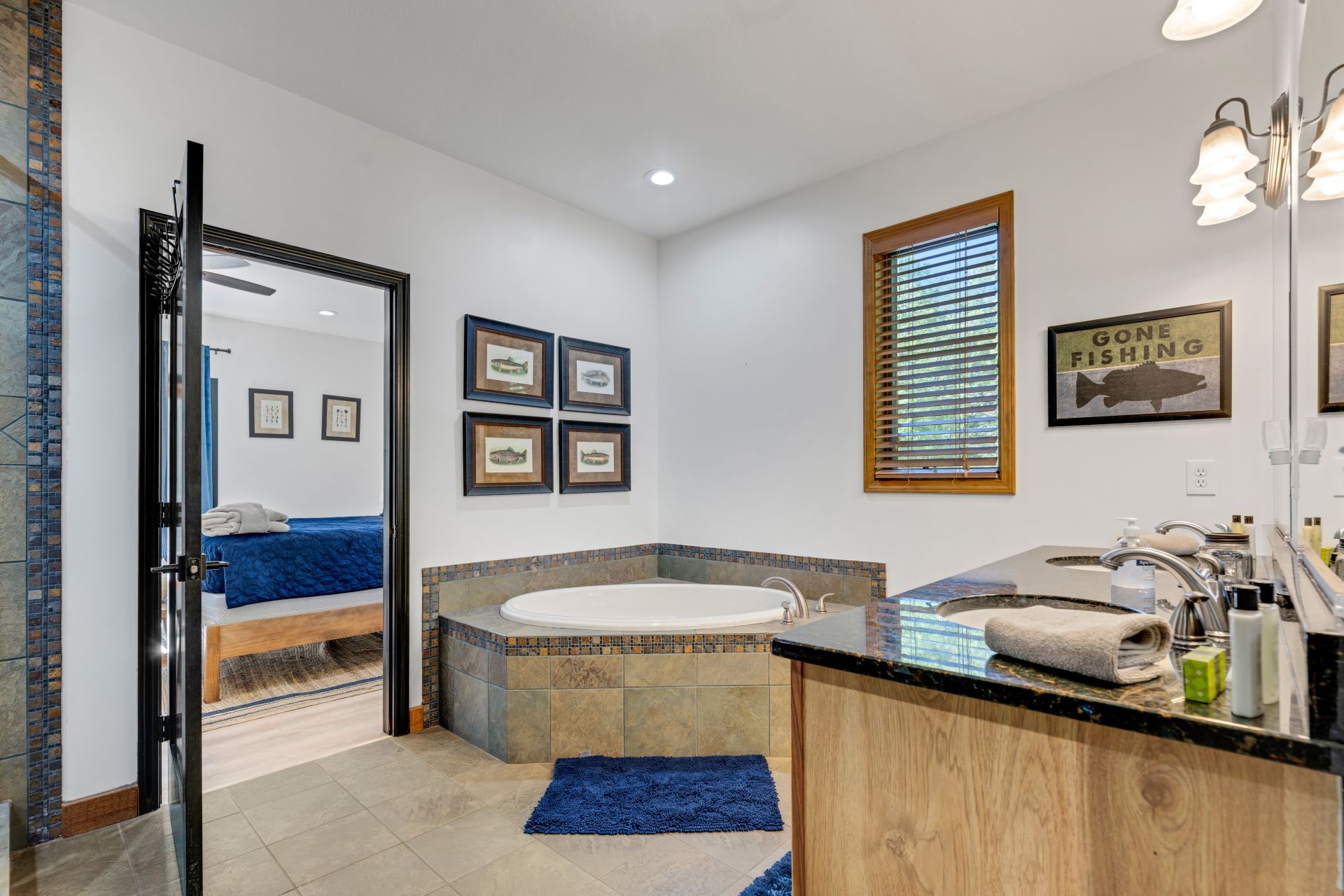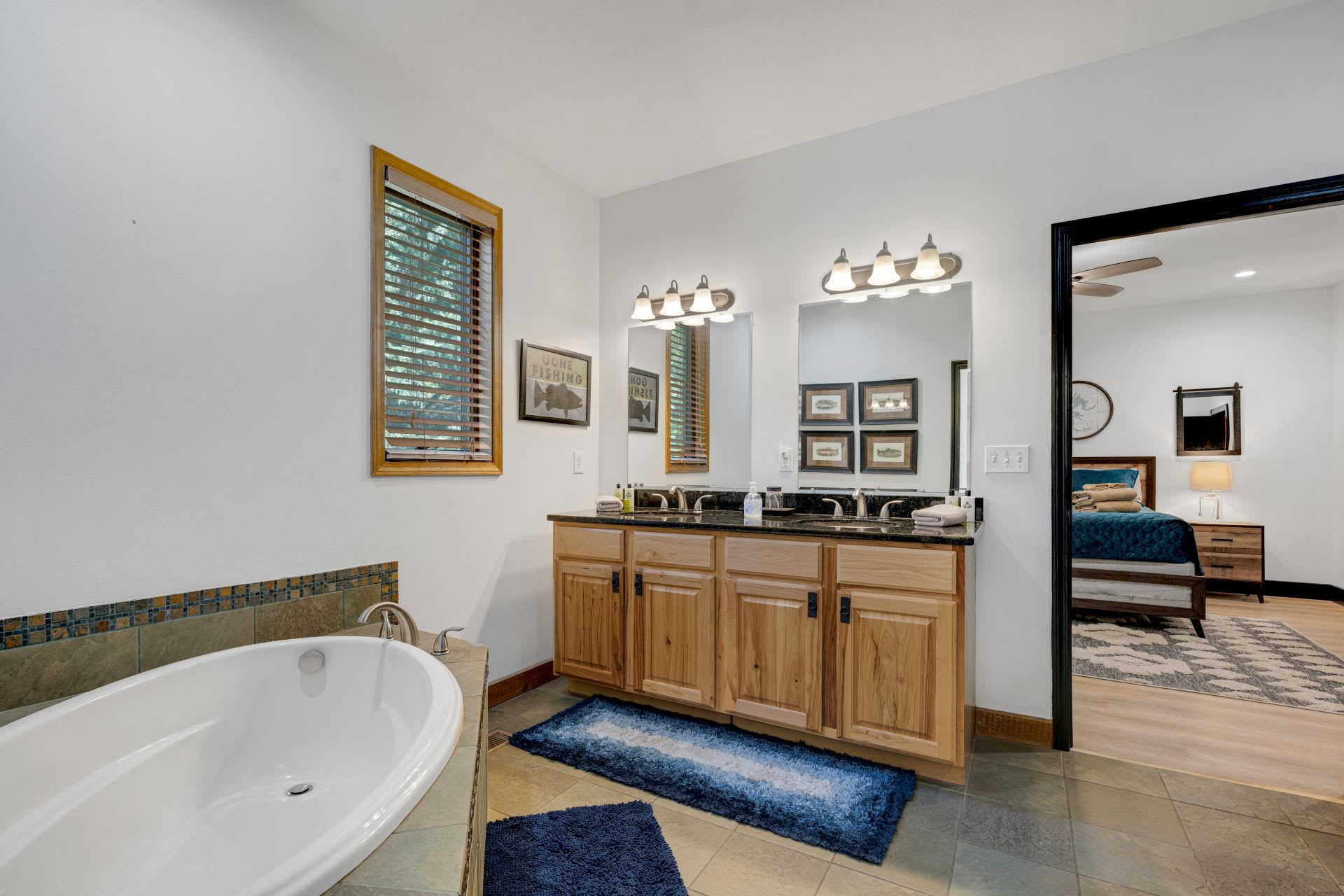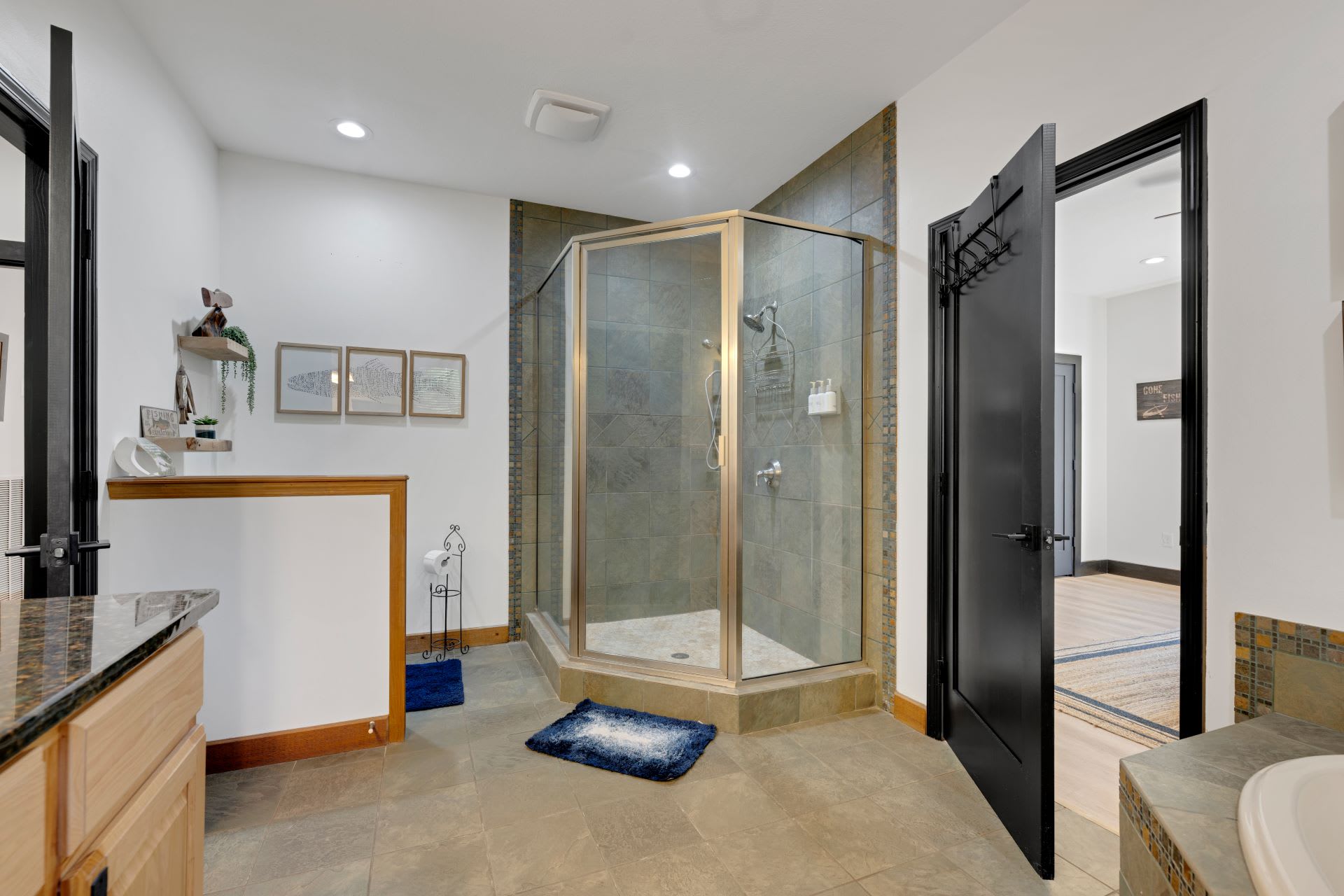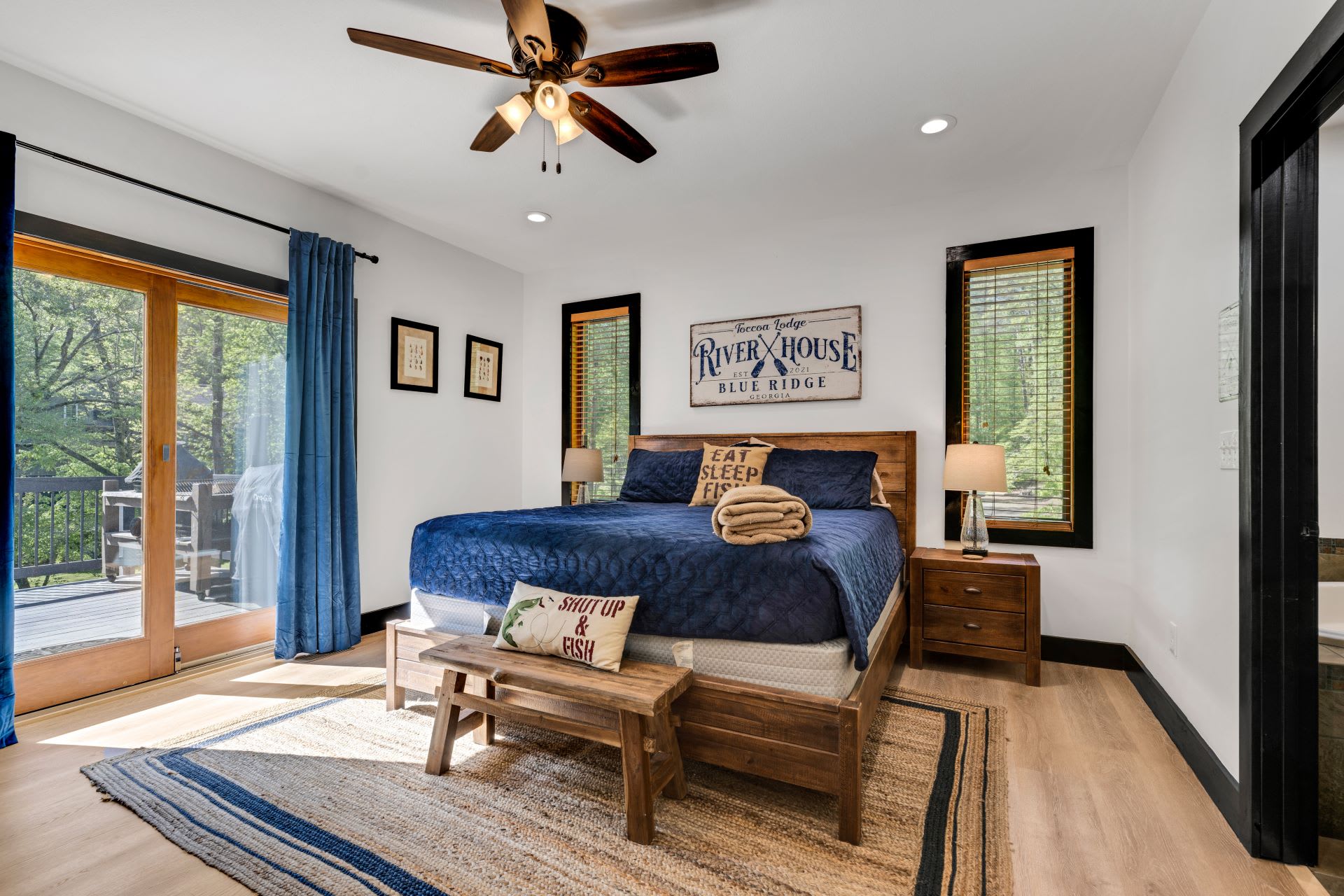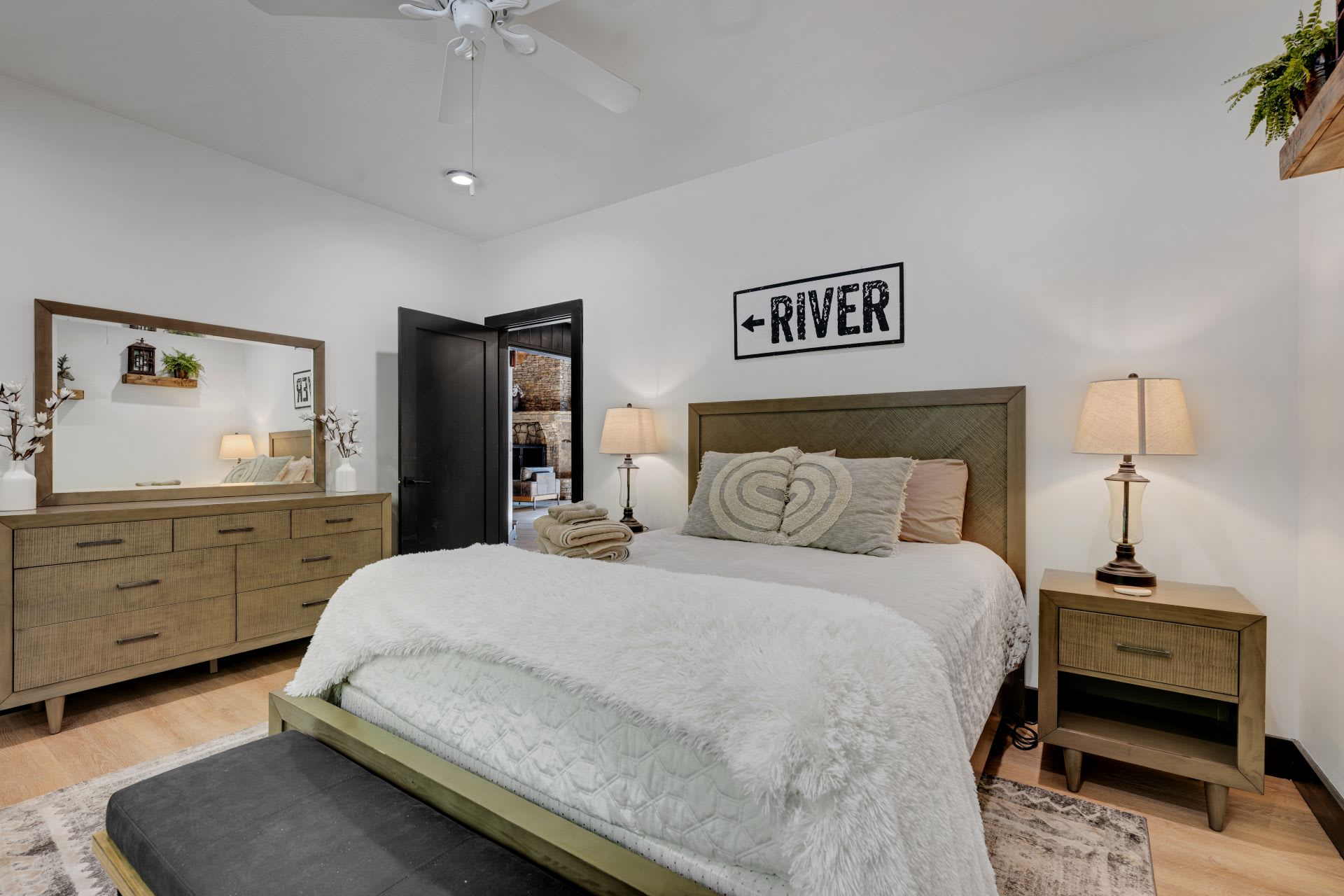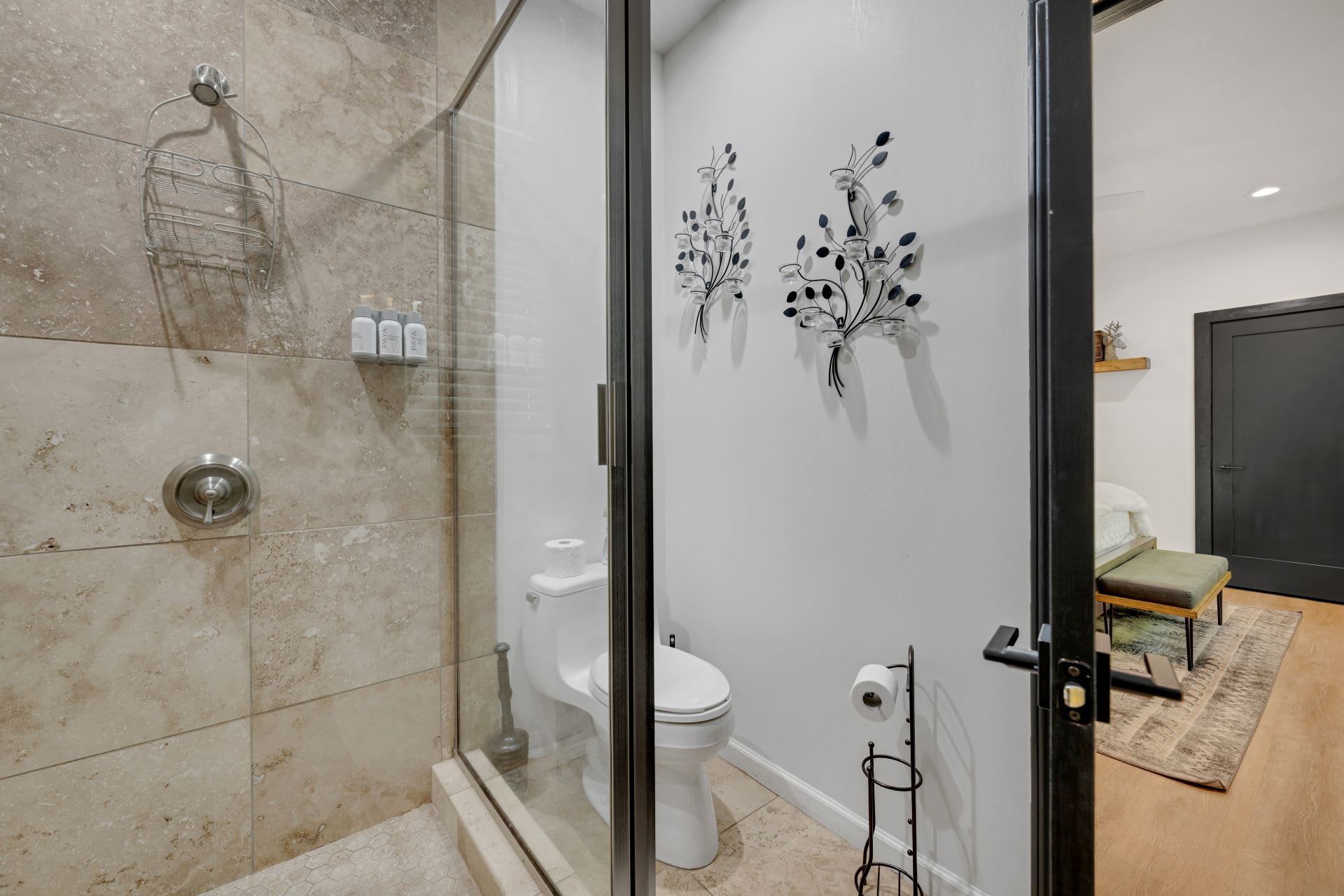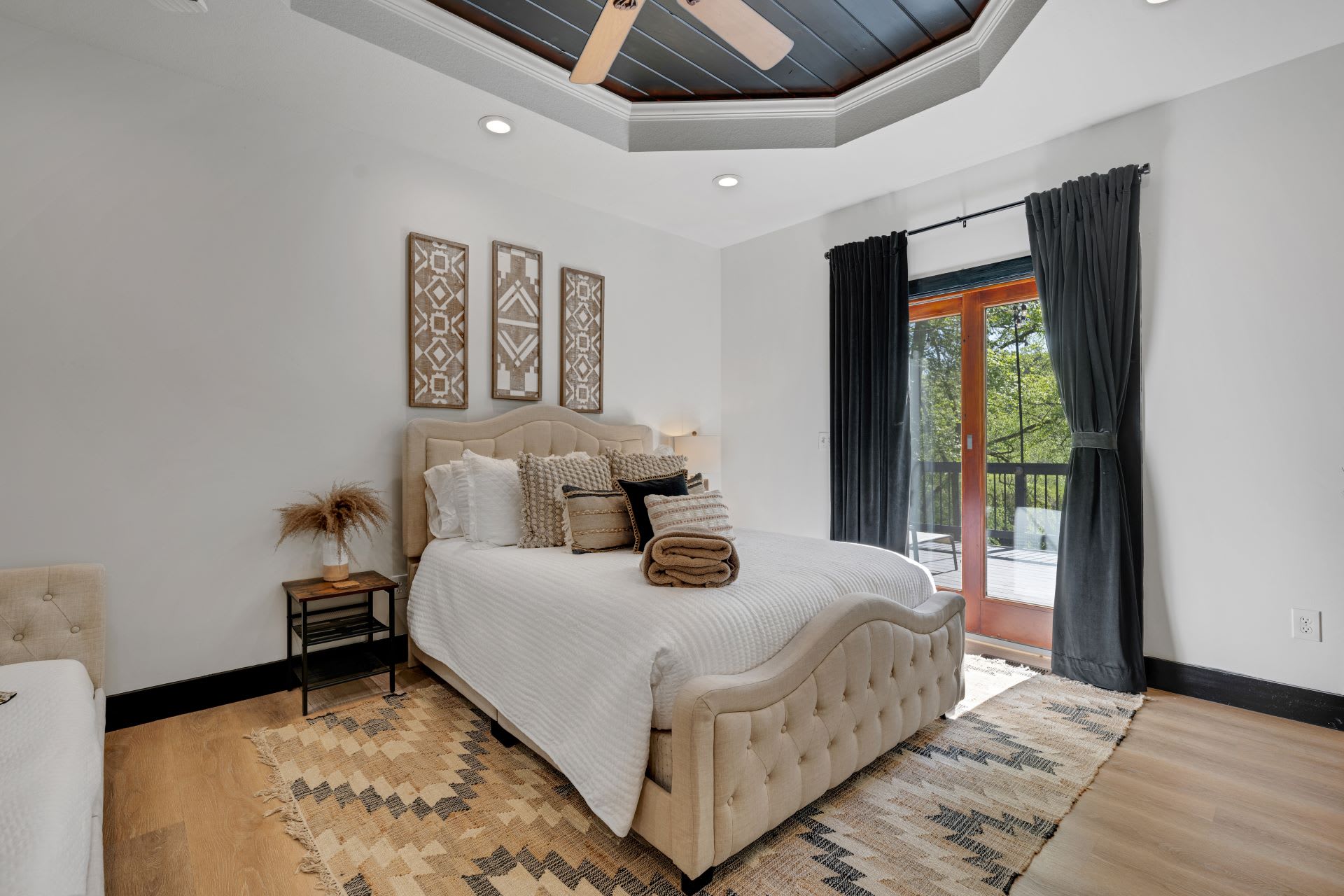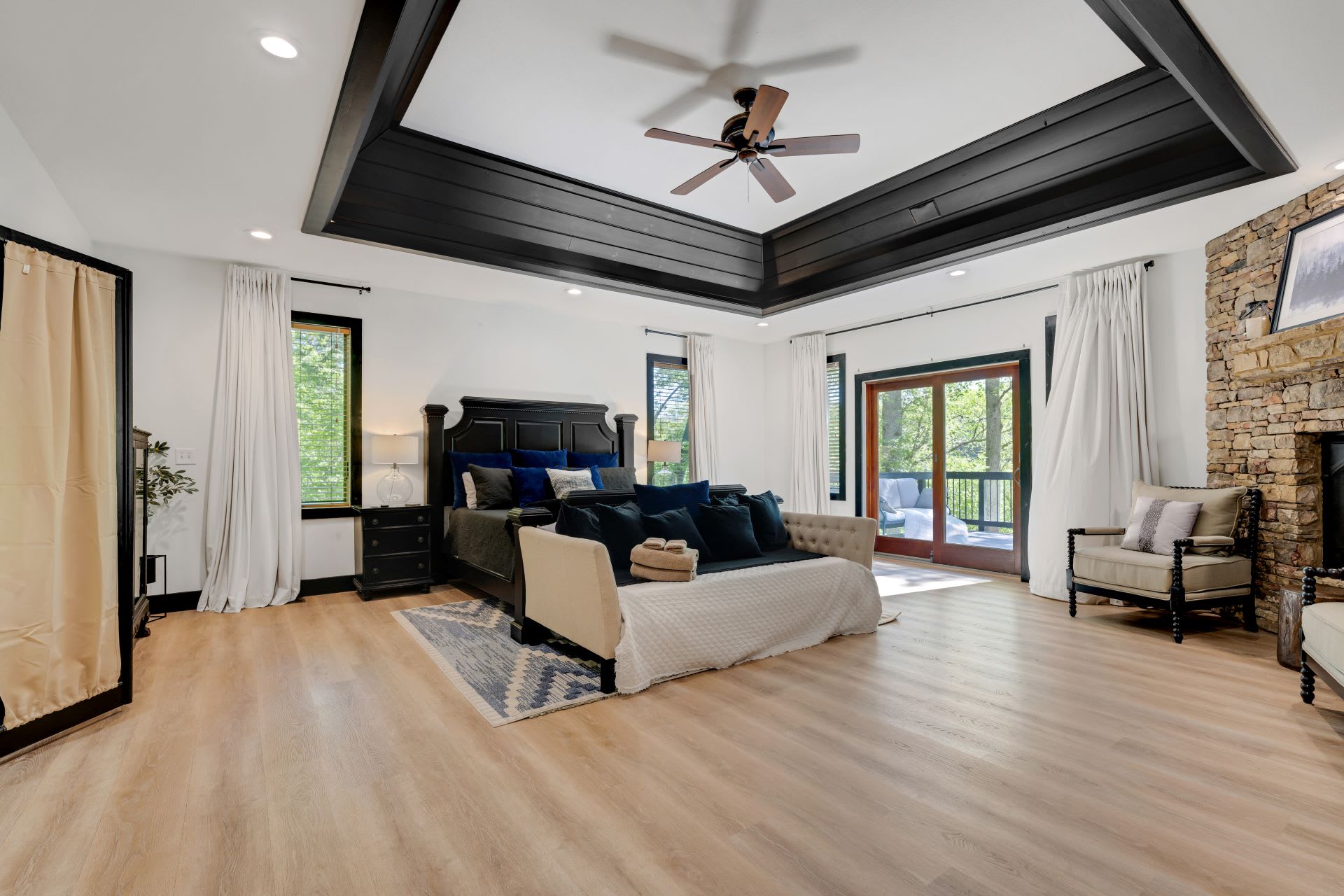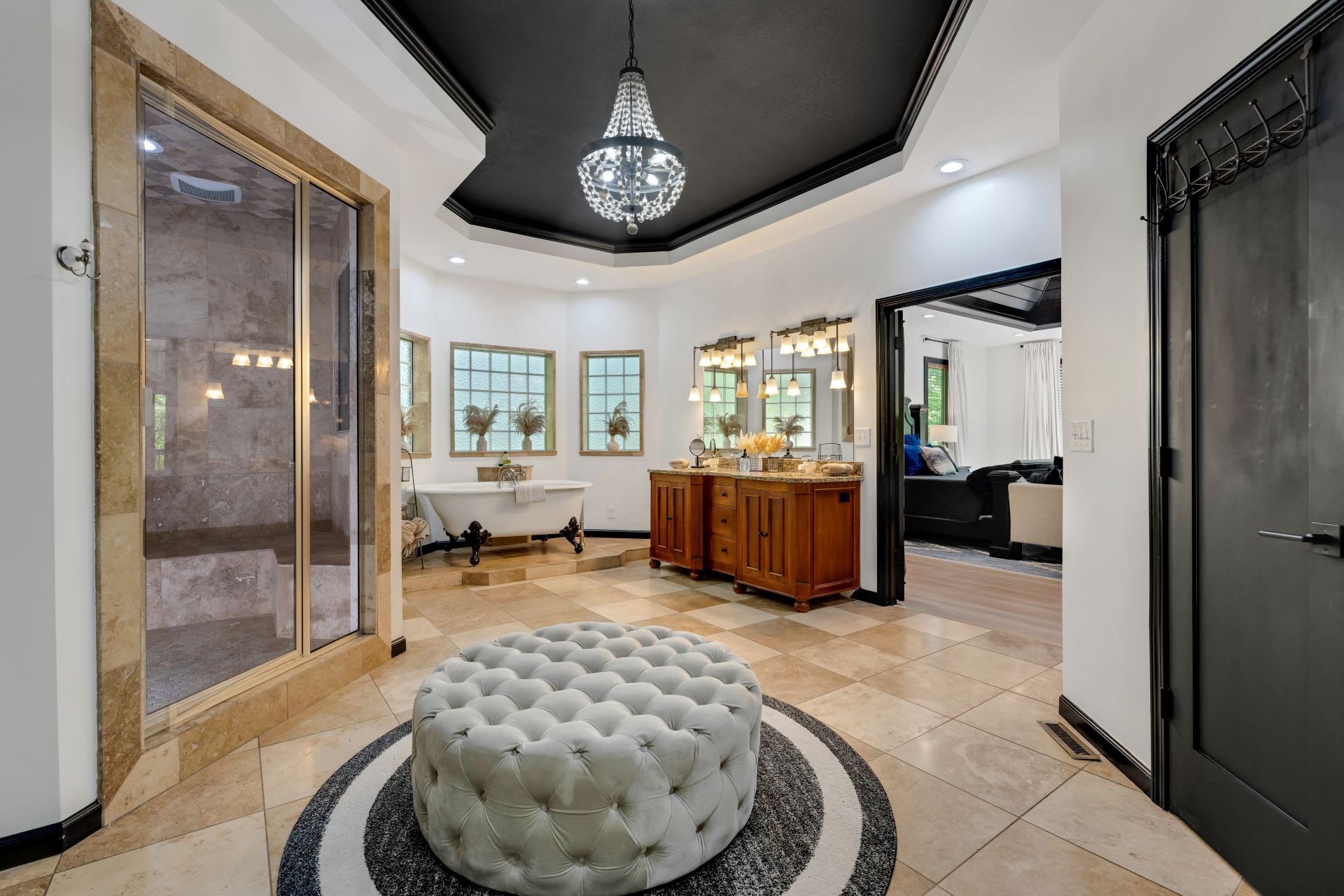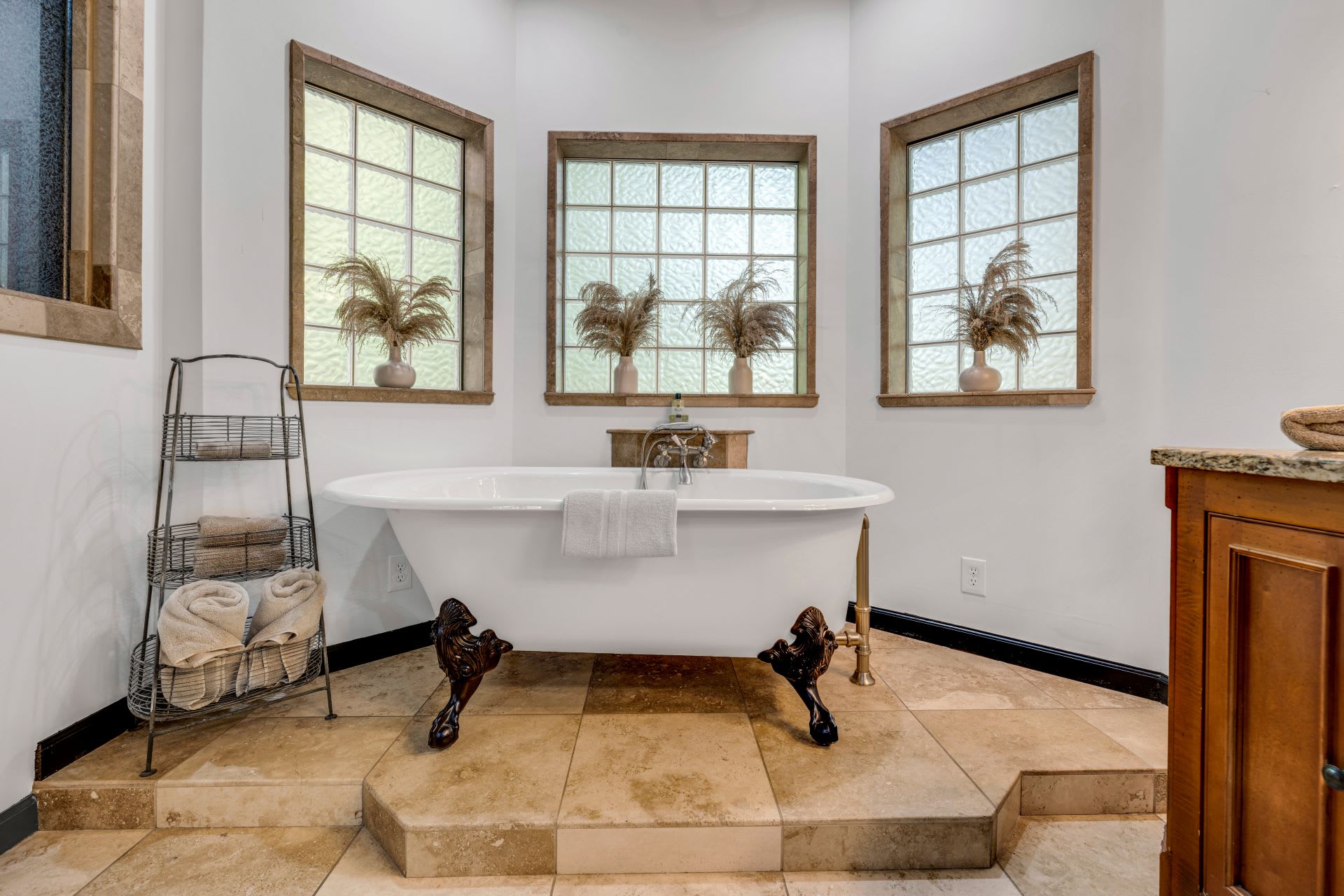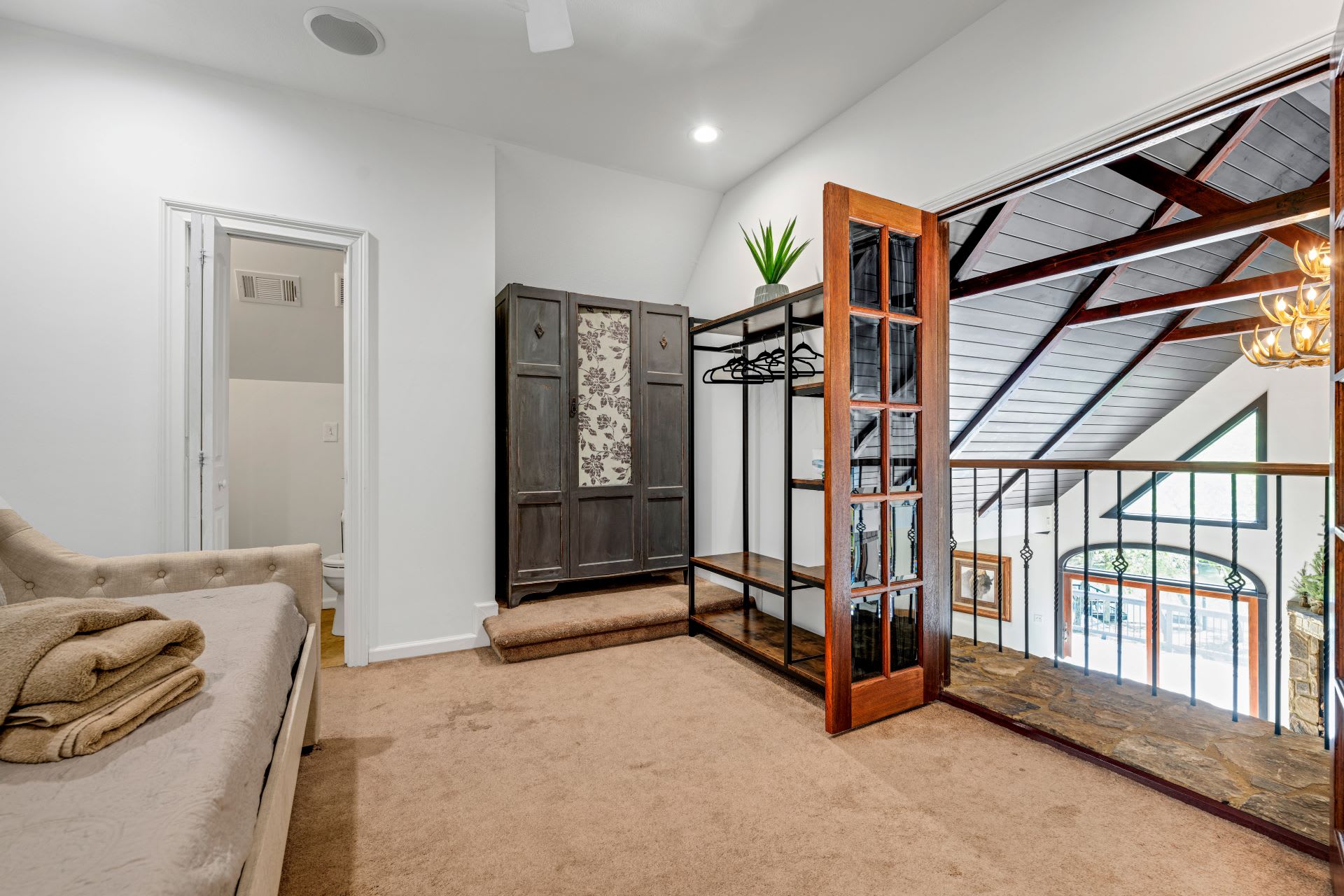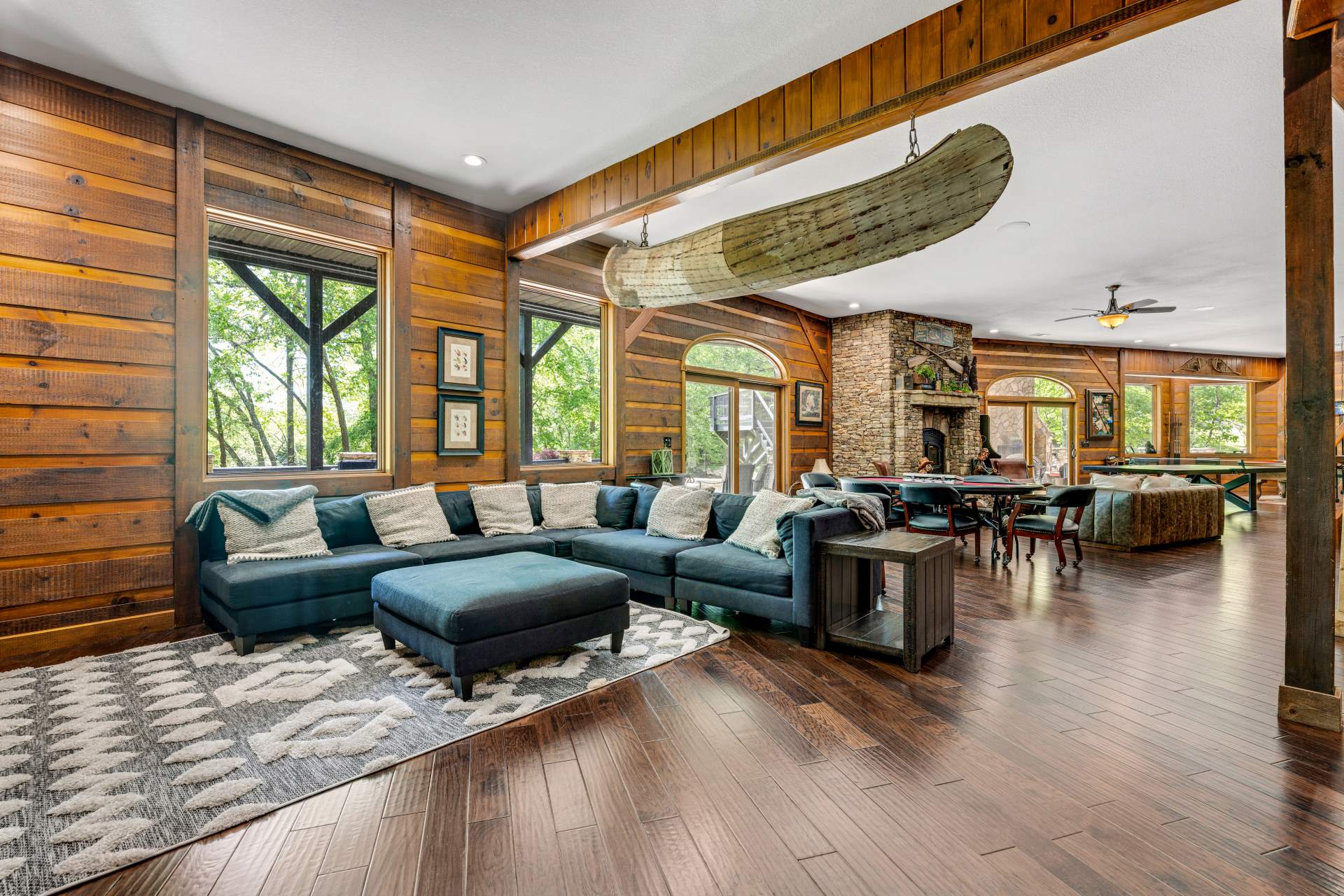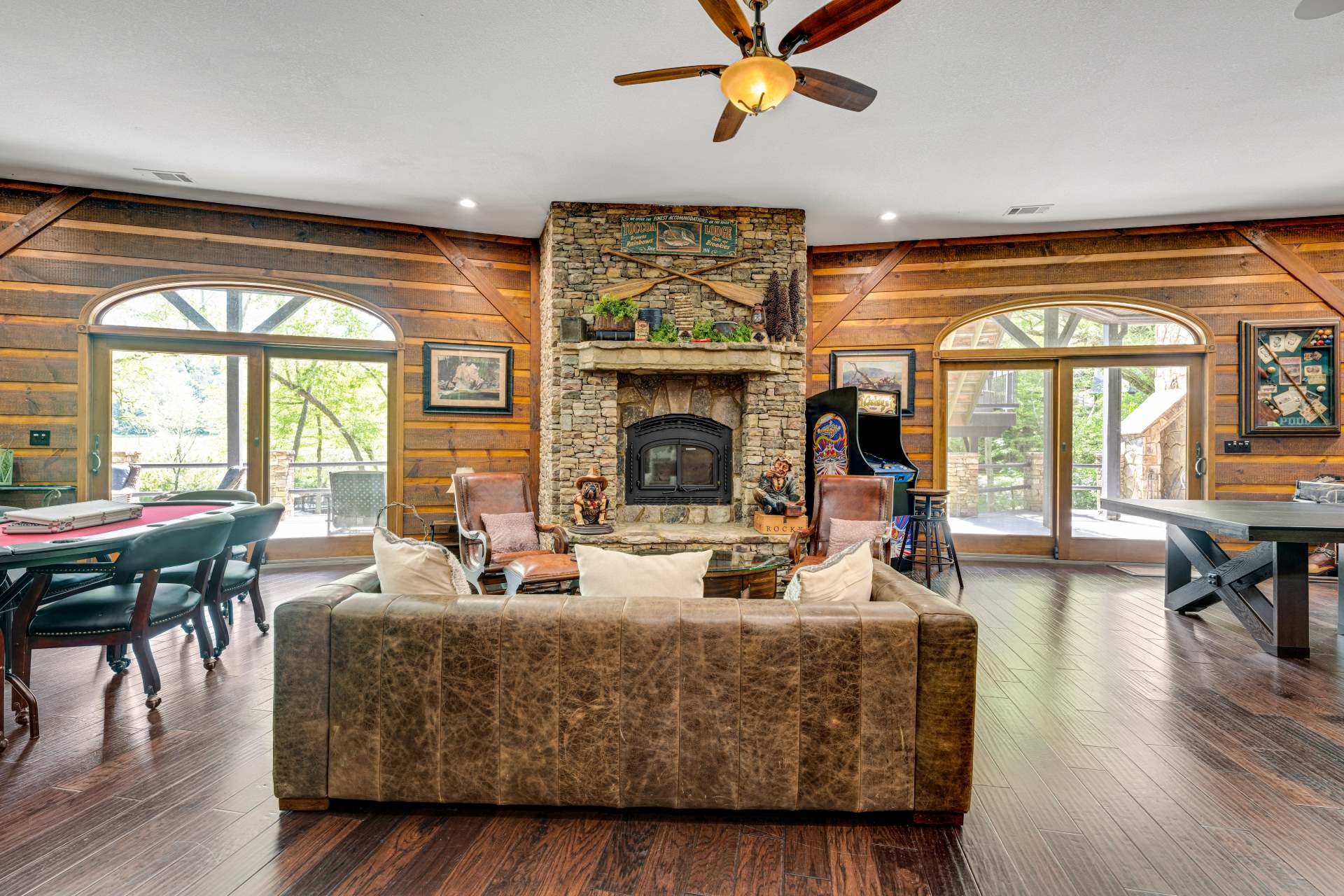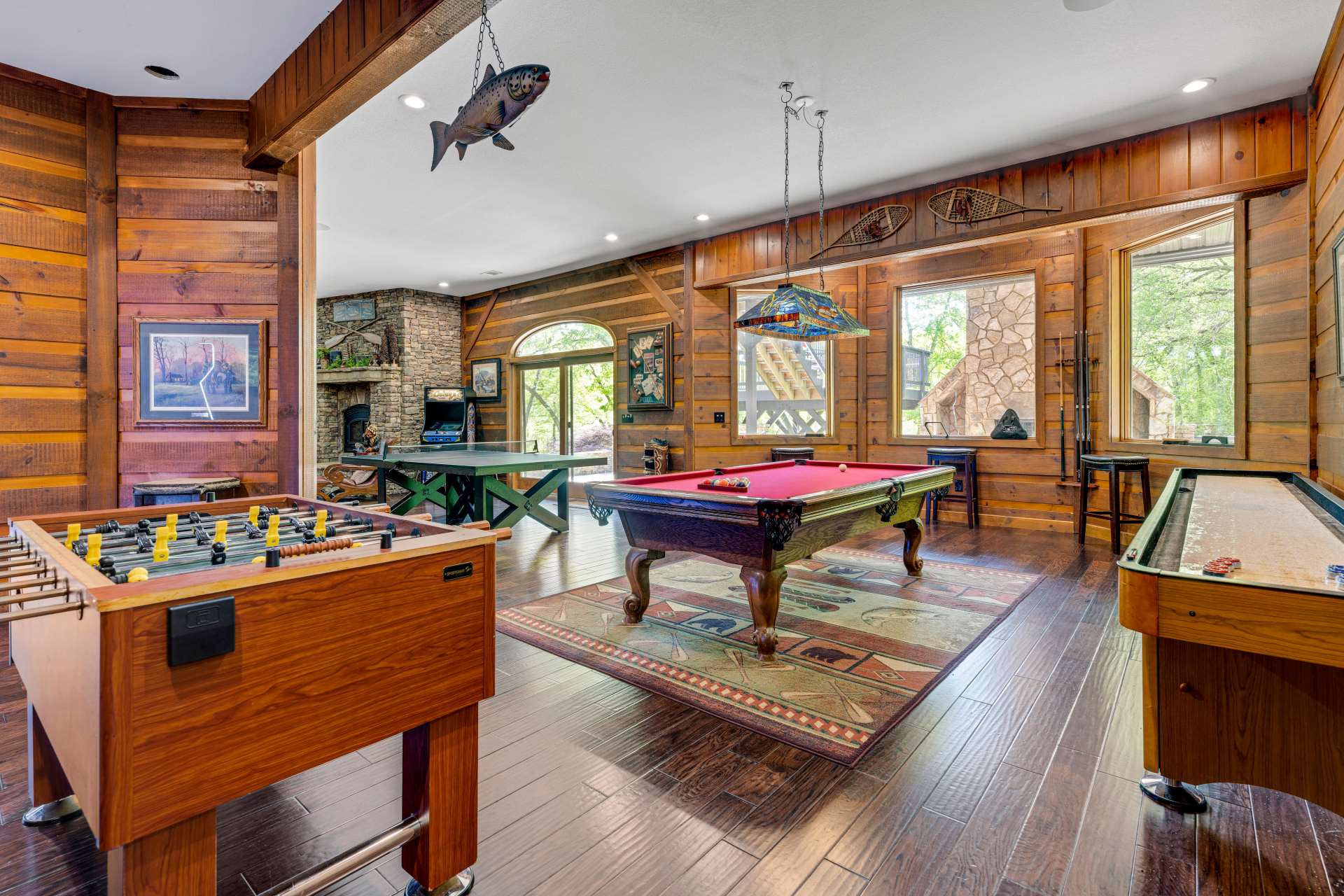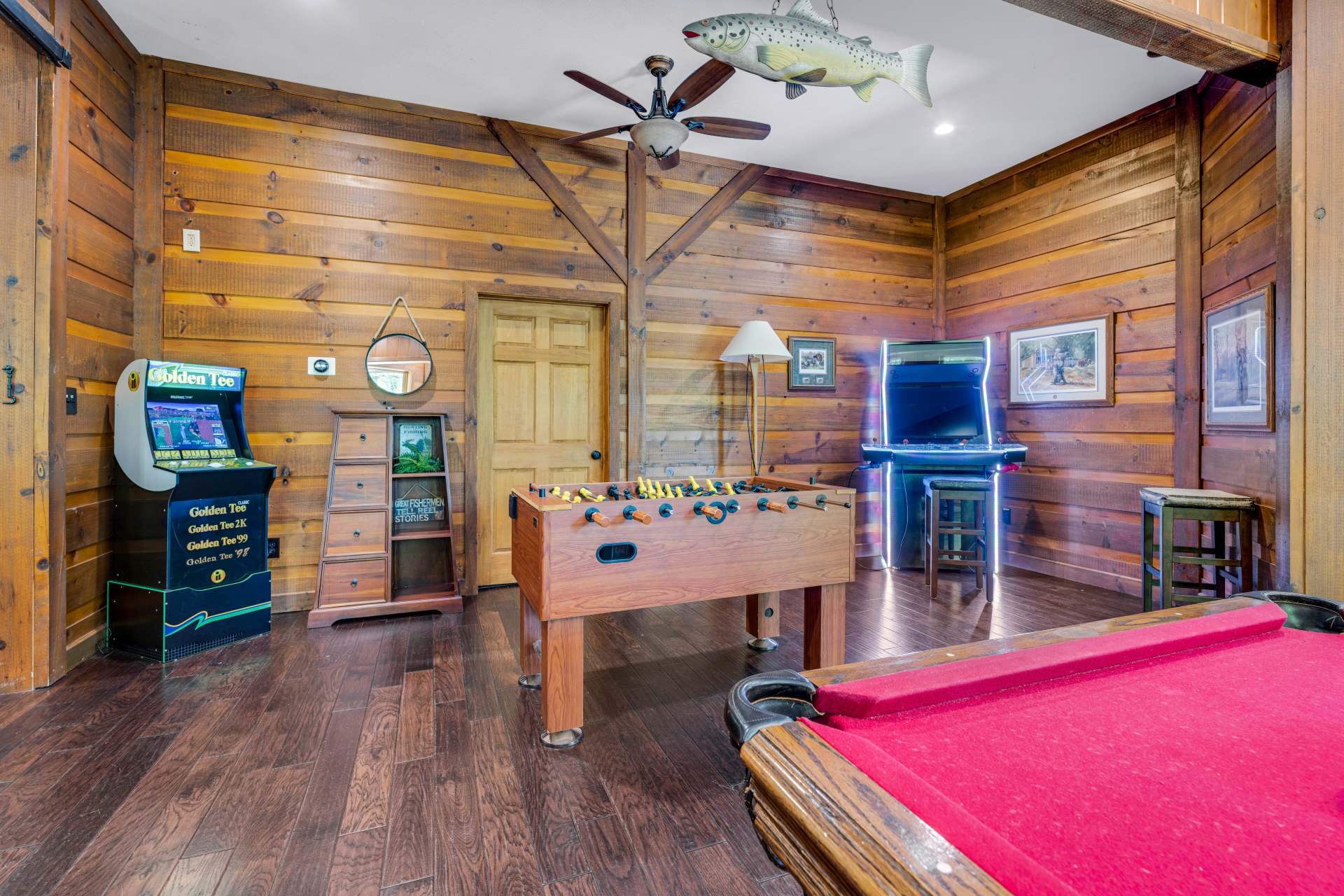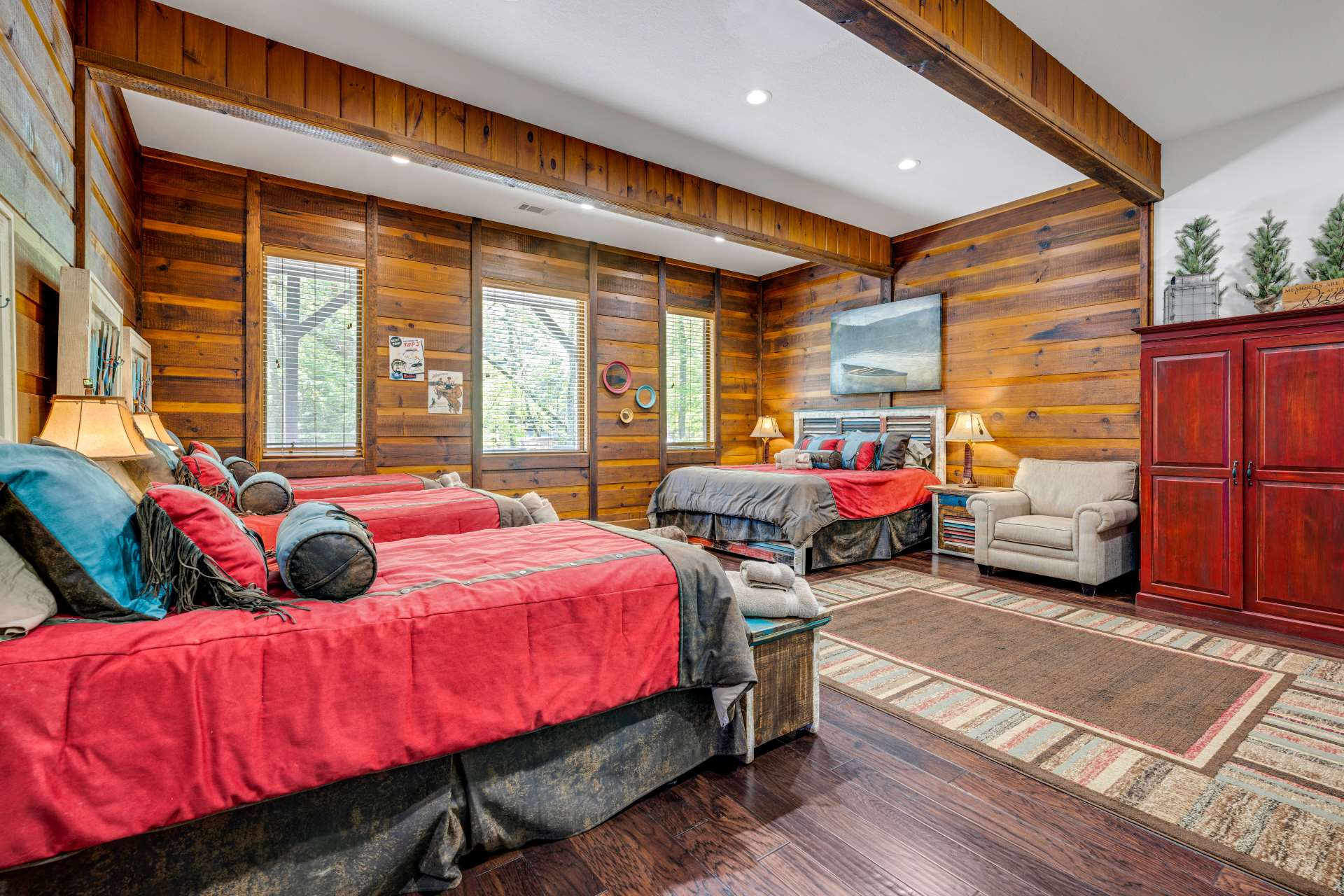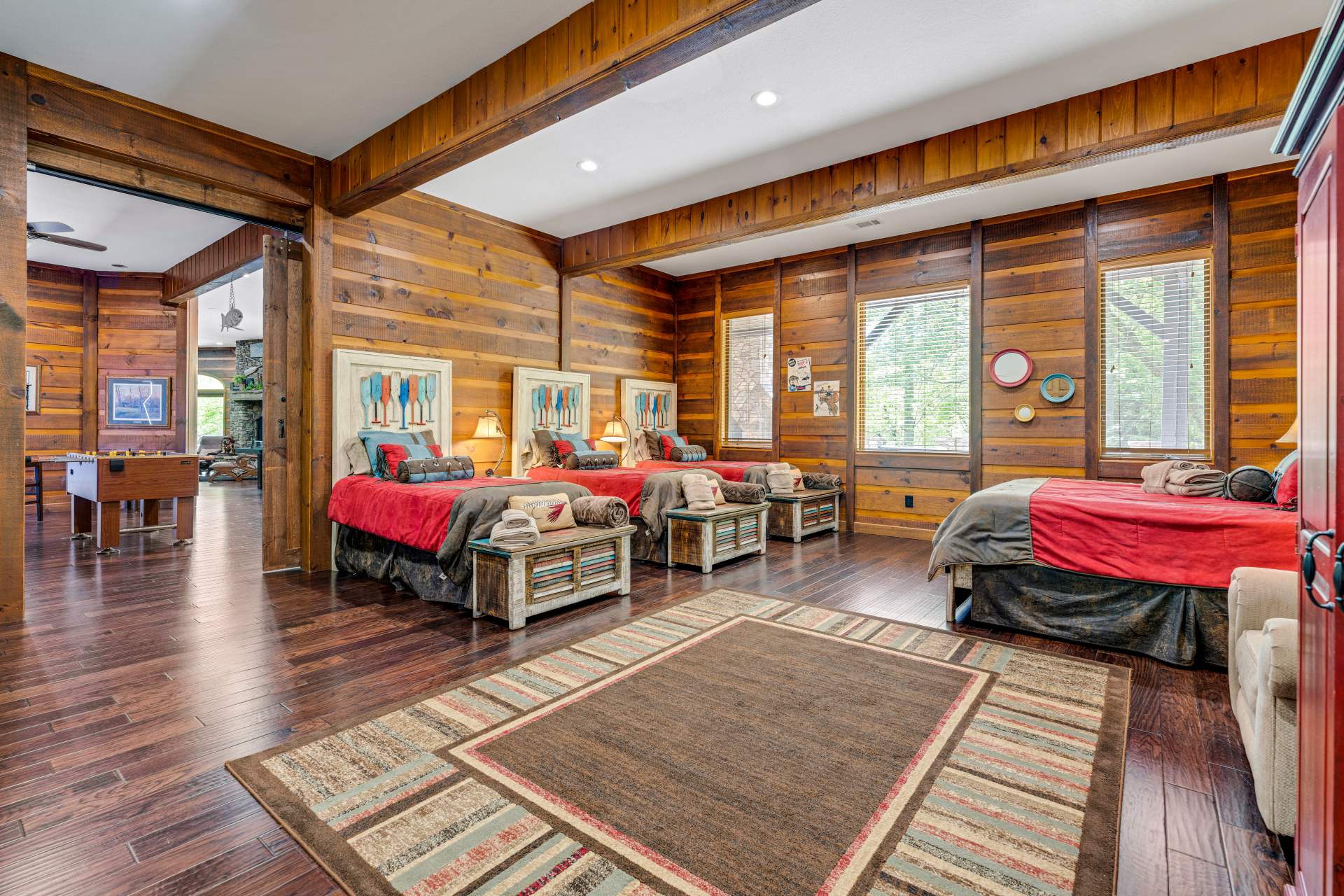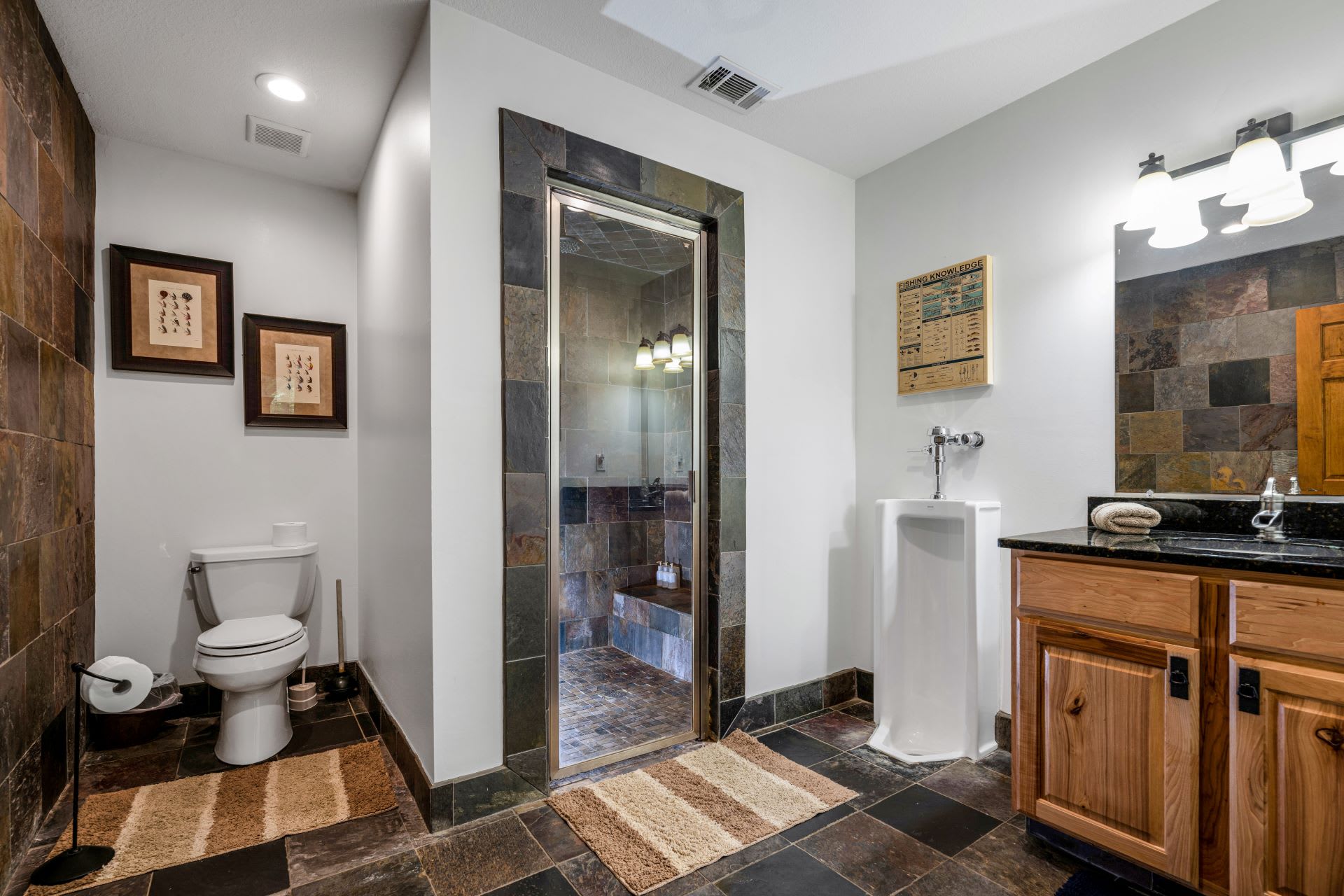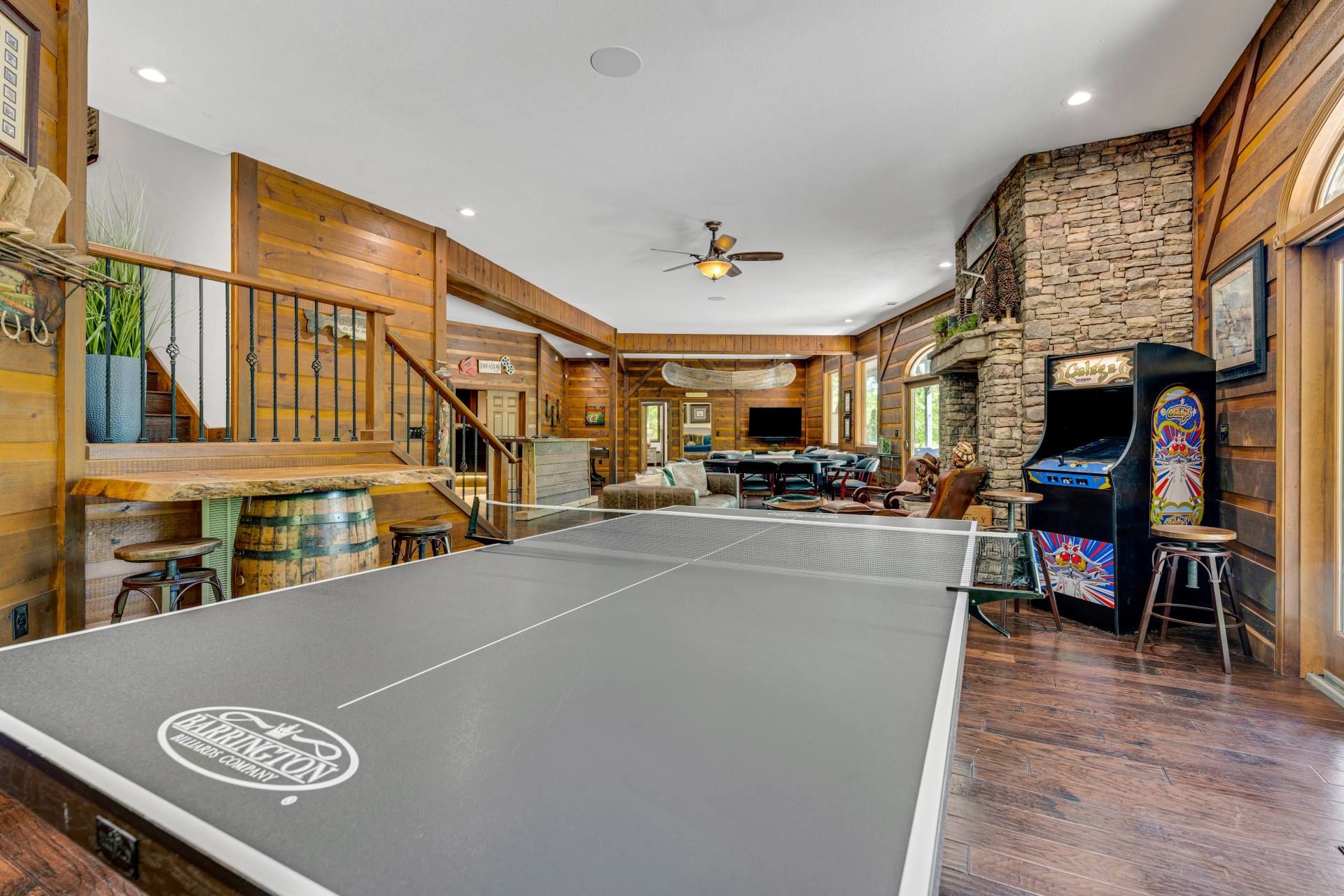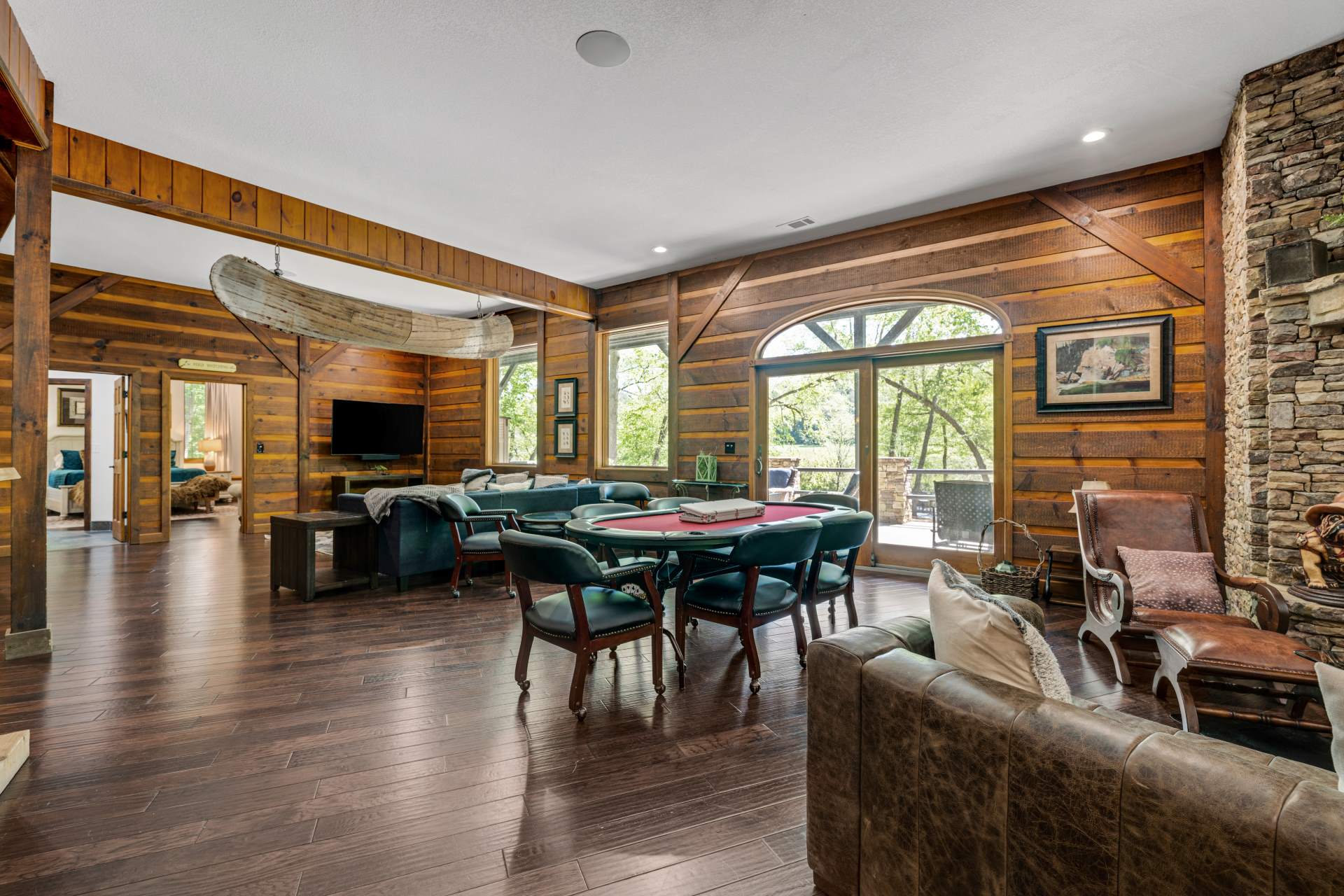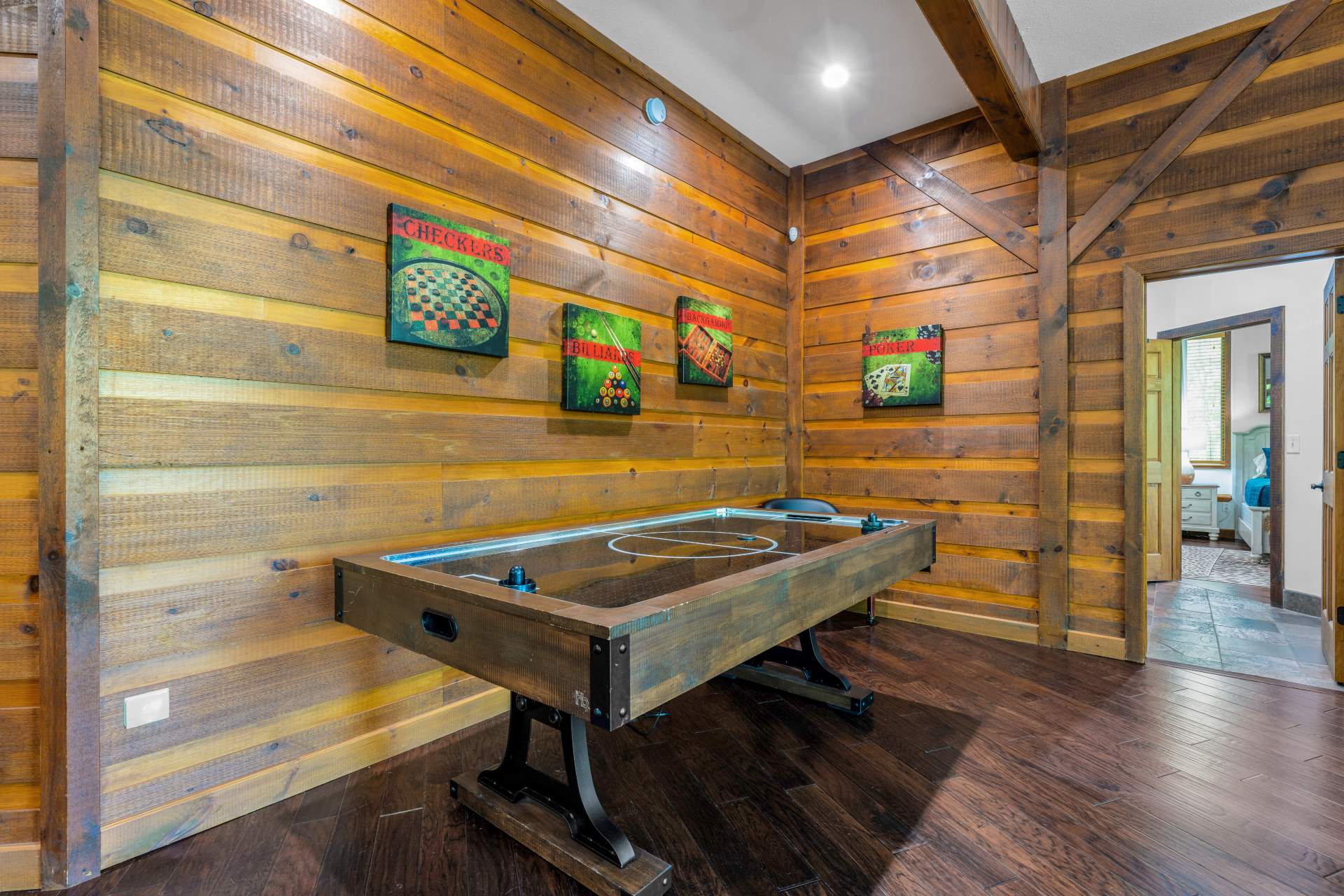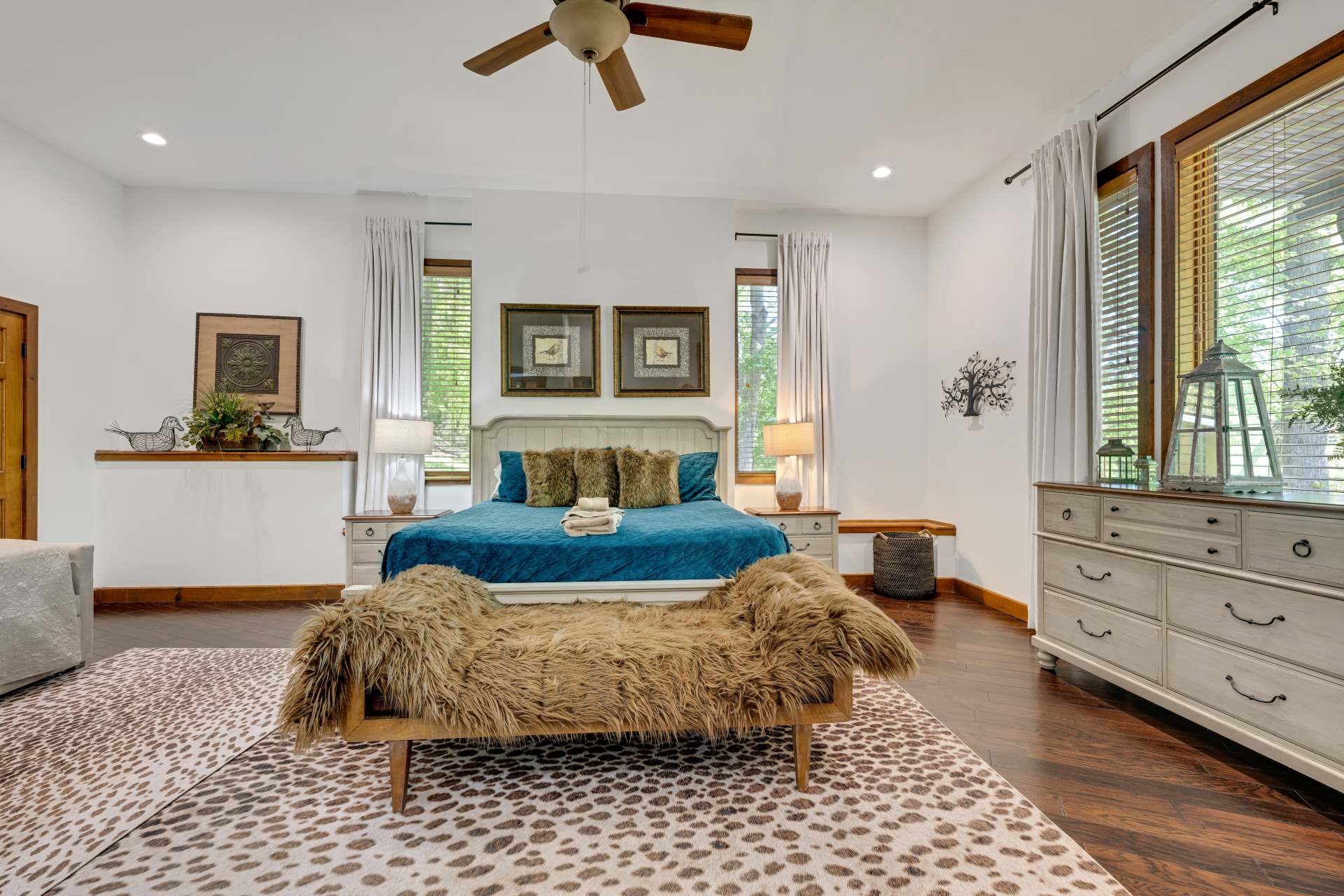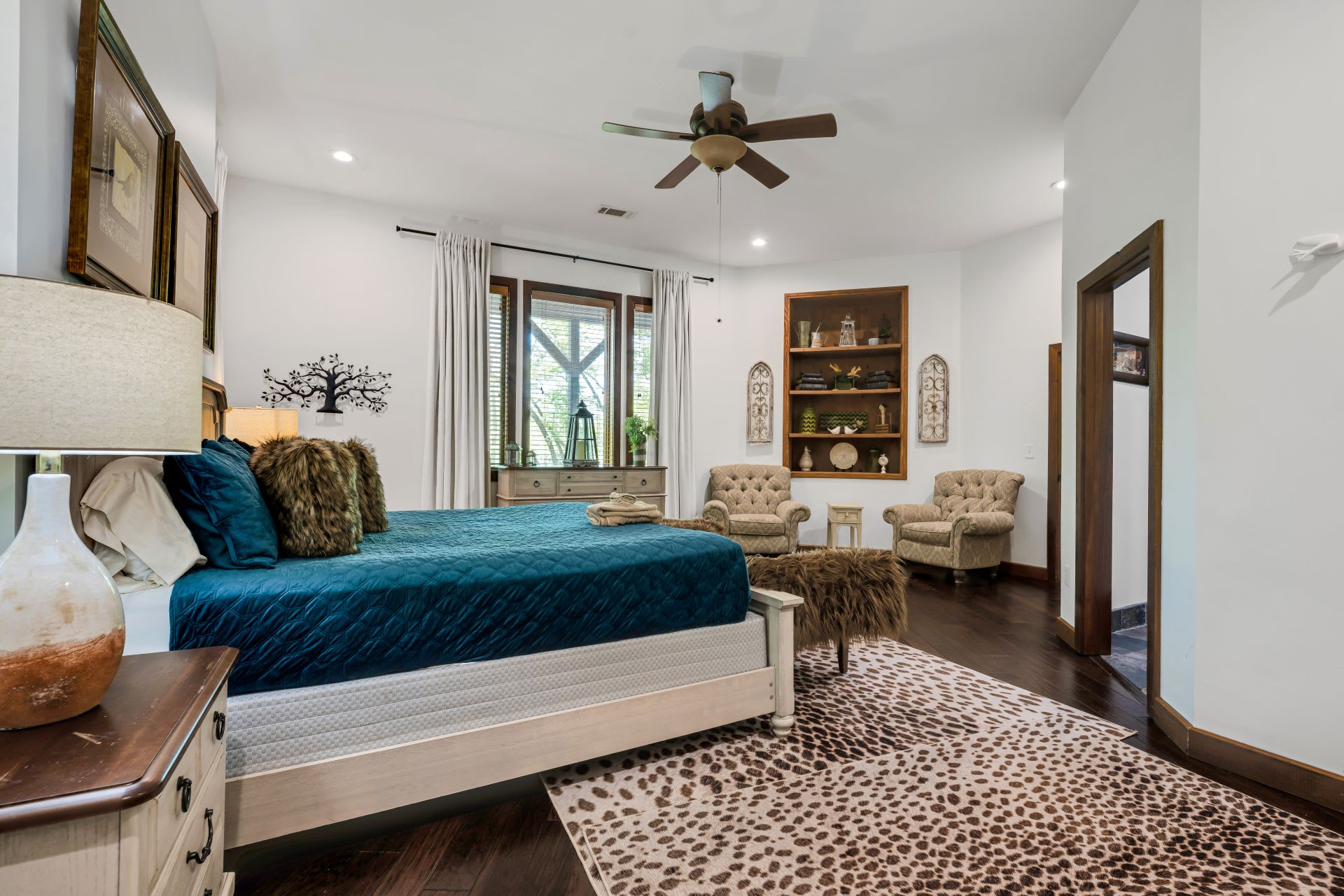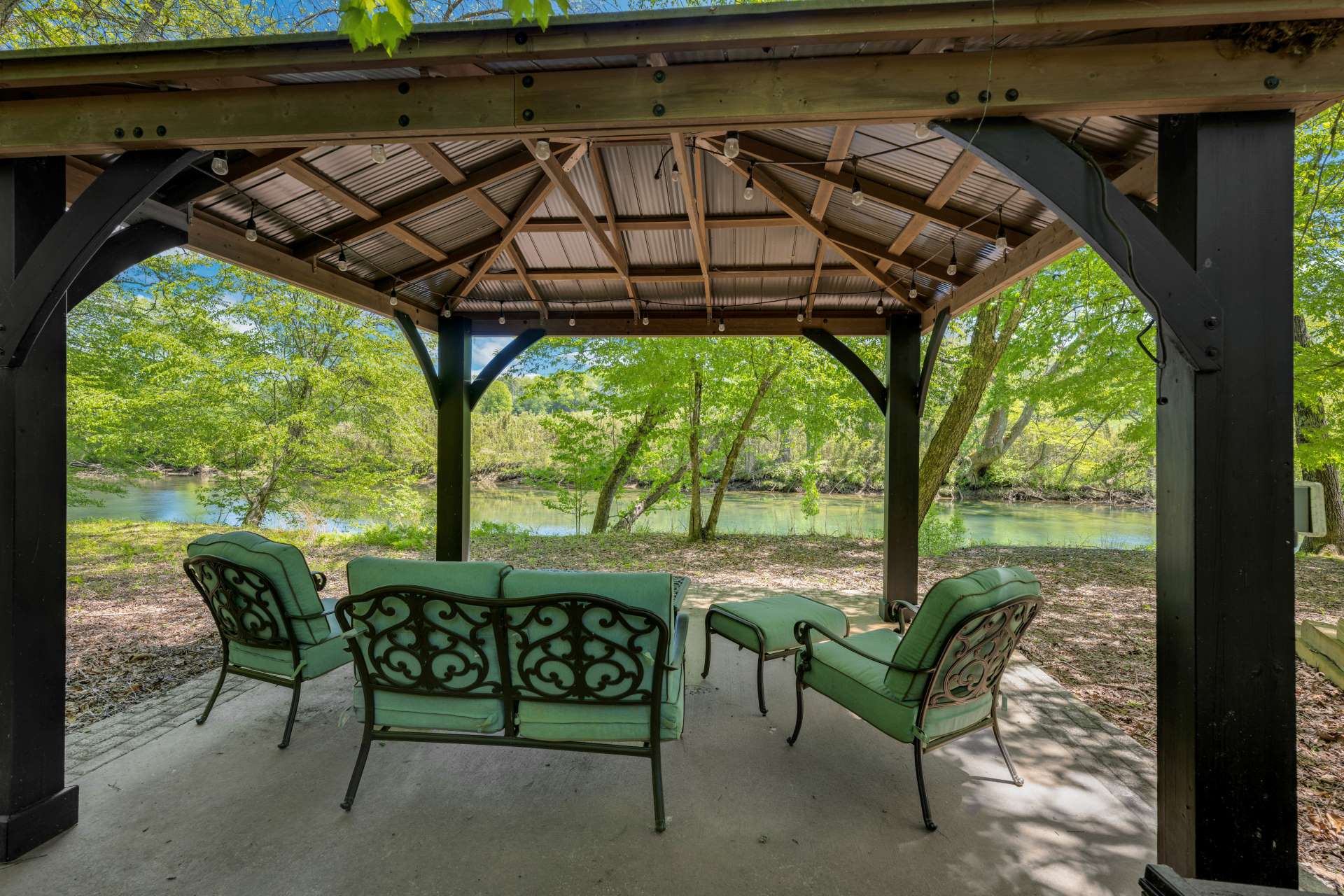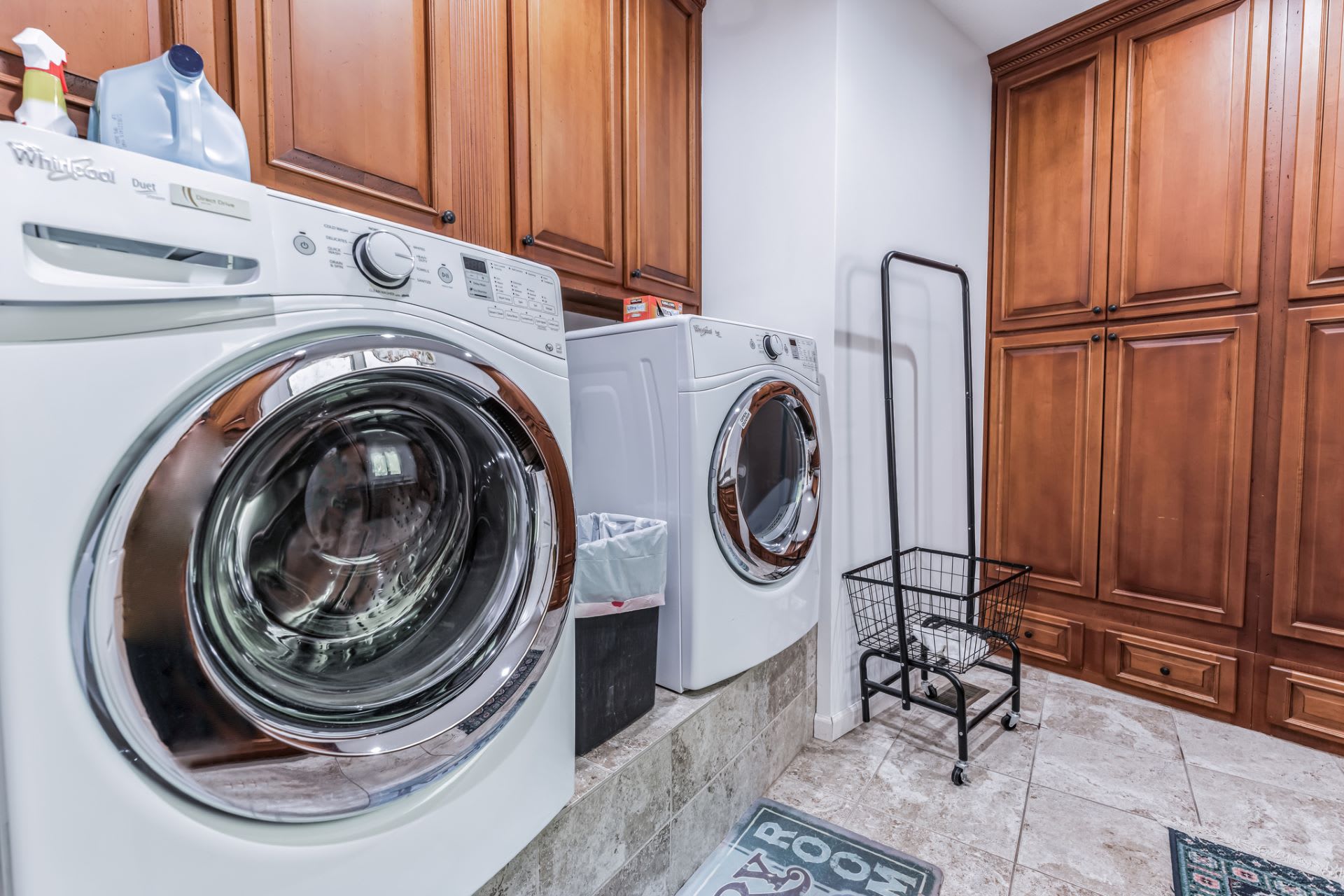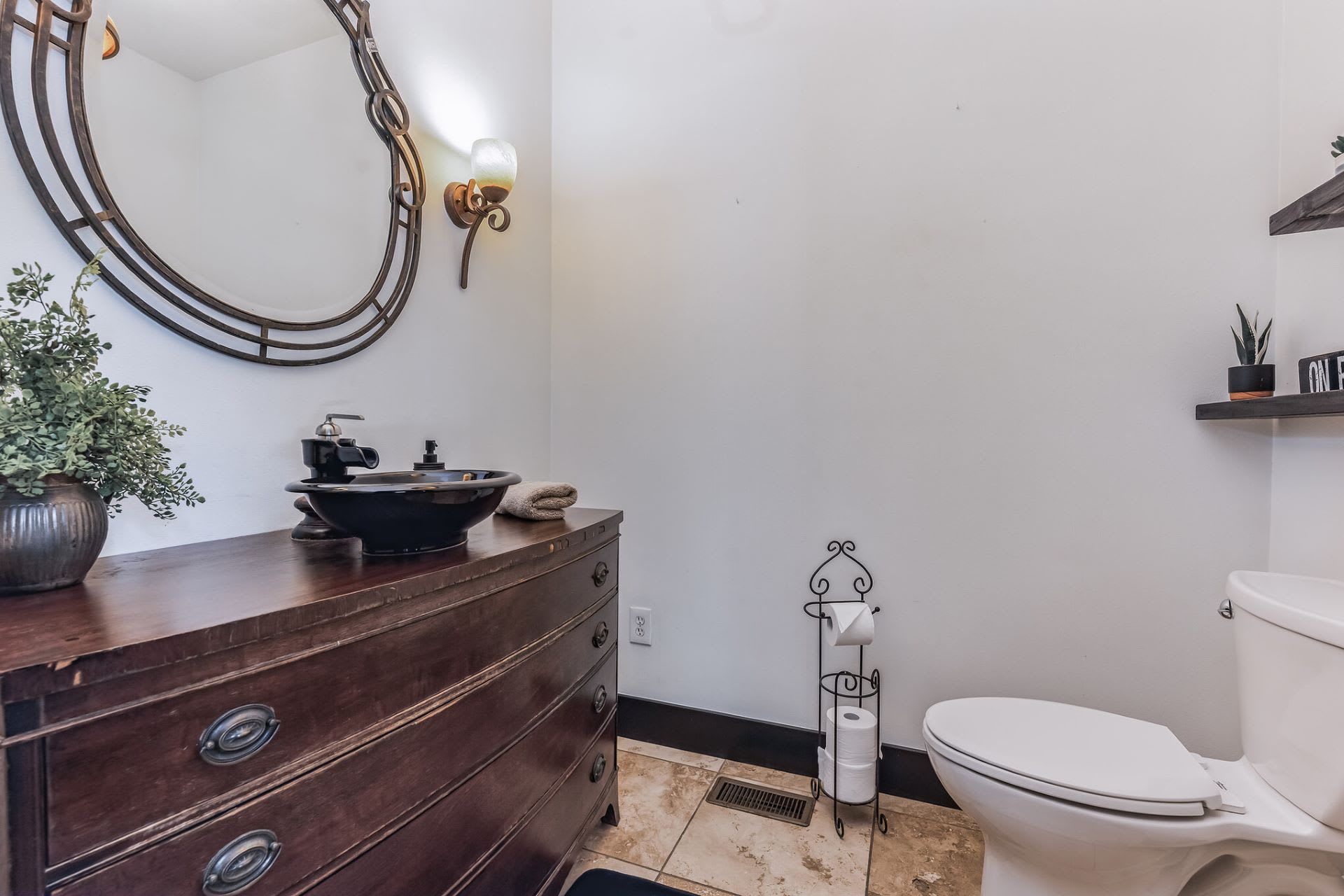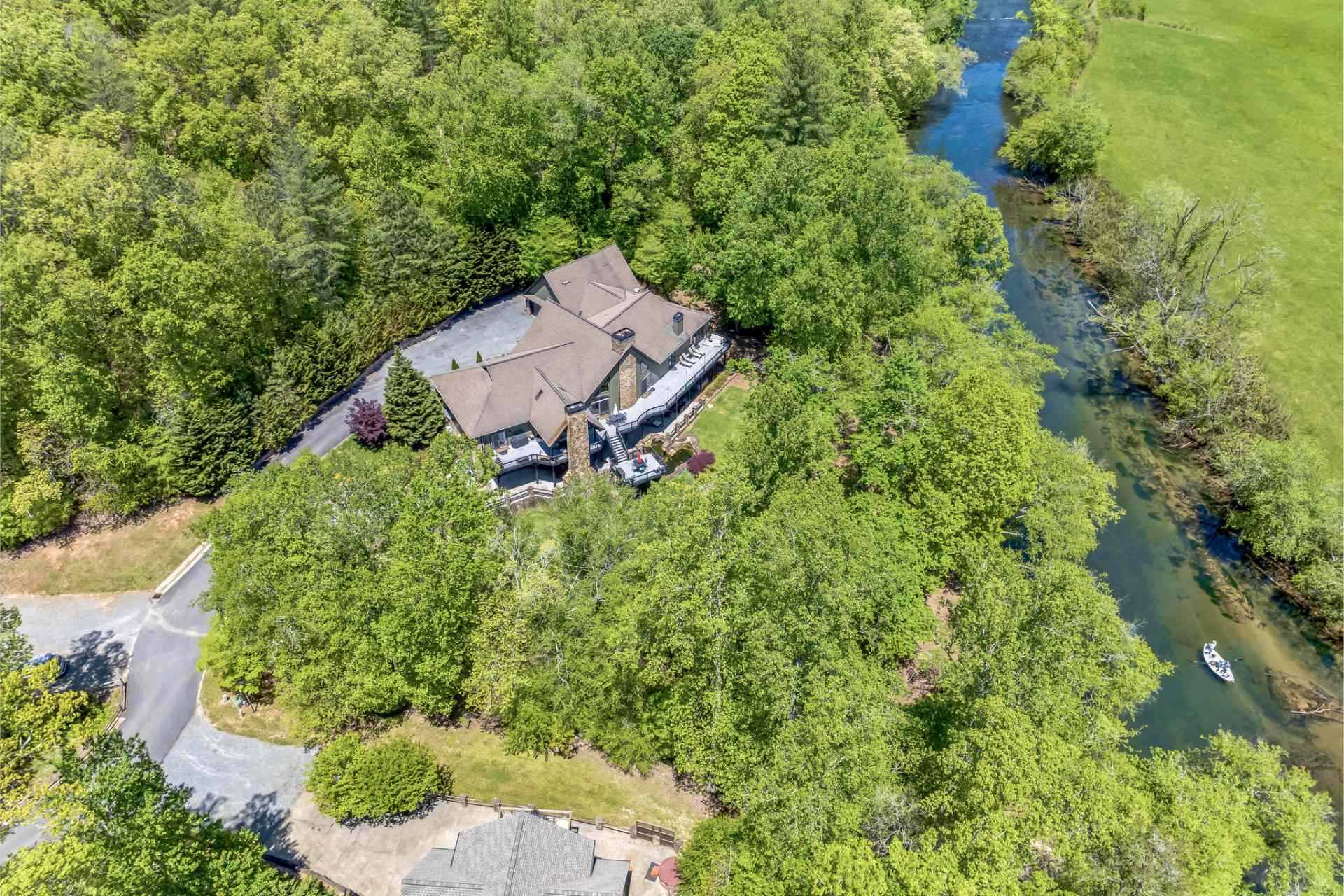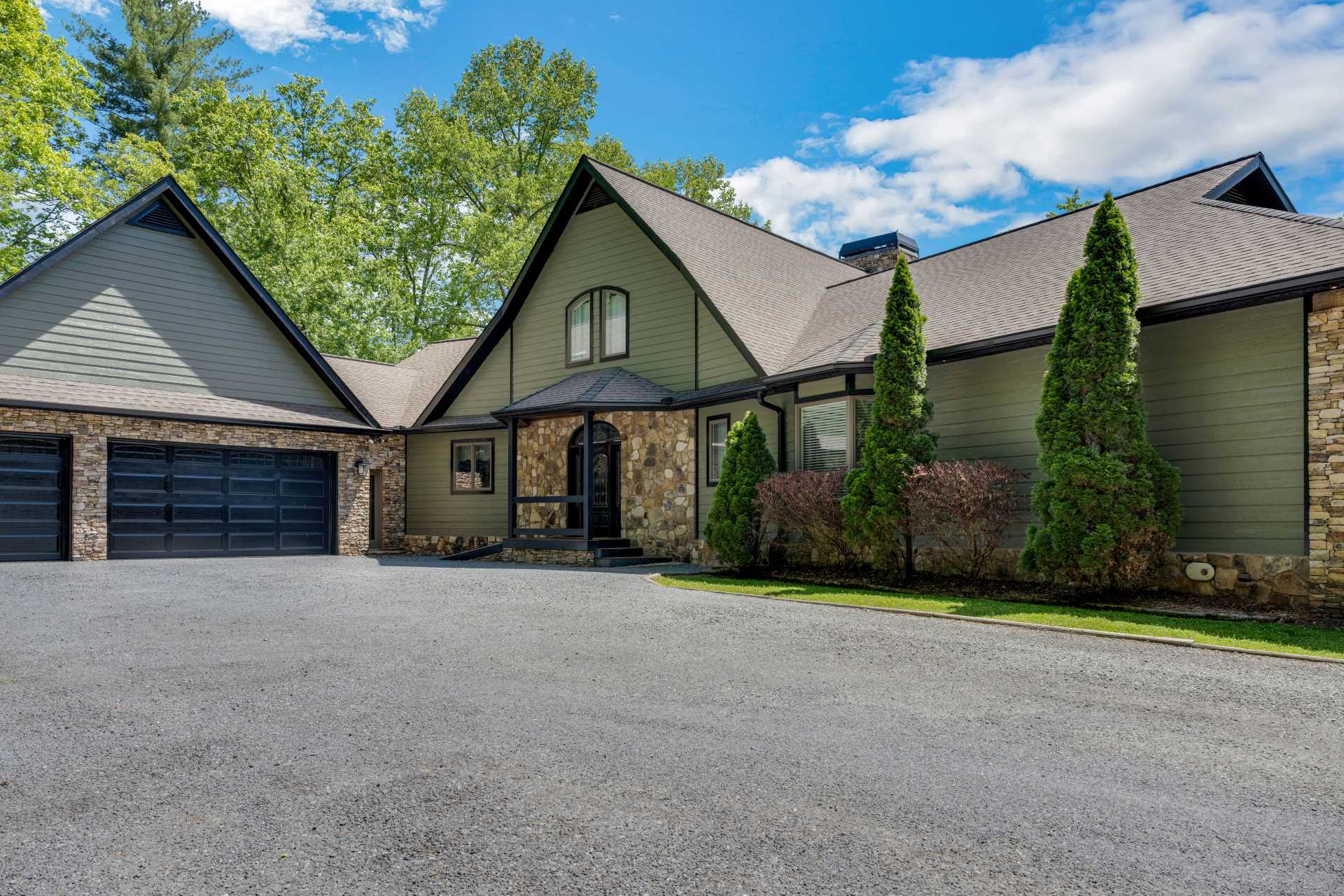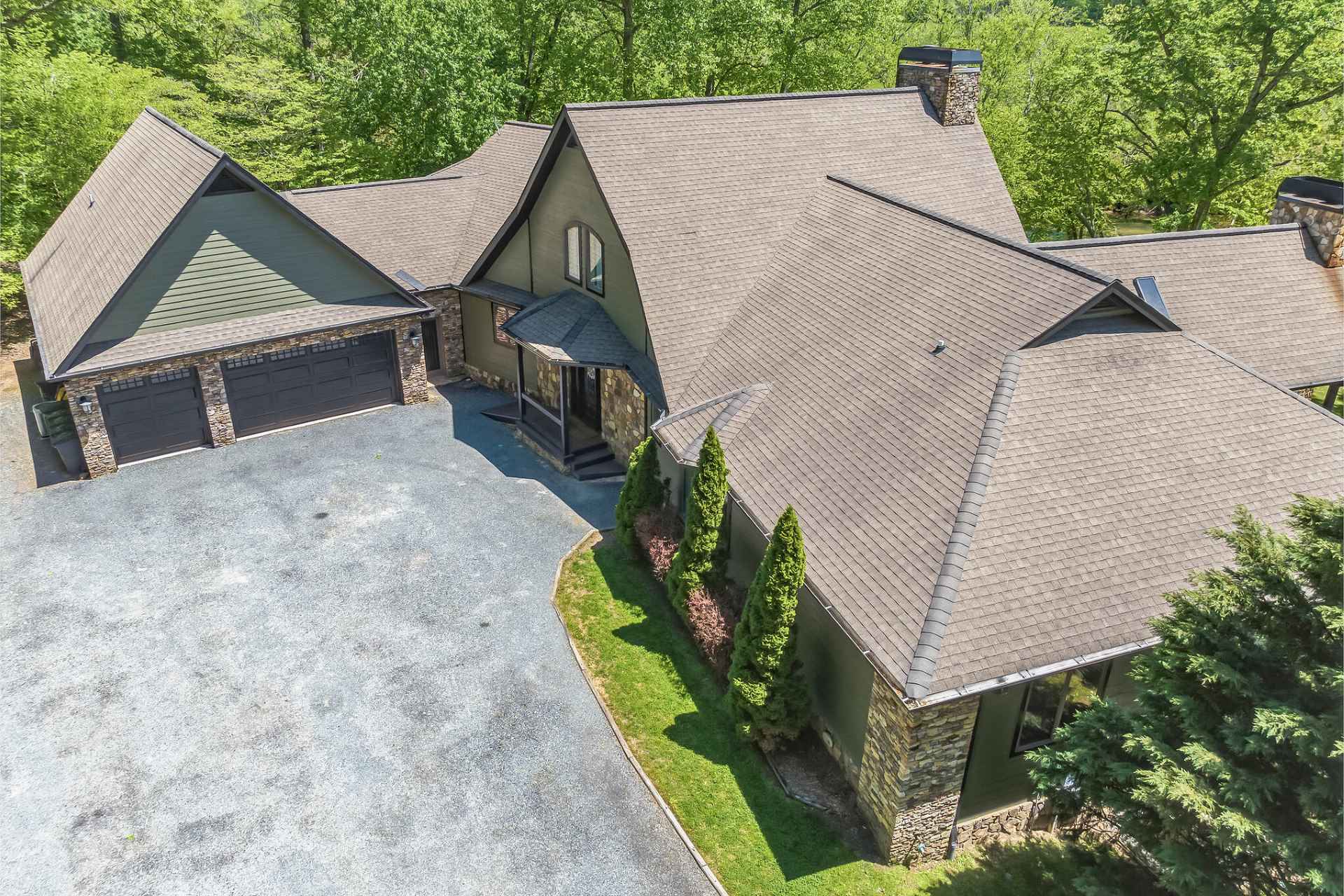 Overview:
Experience the Splendor of the Toccoa Lodge
Immerse yourself in the majestic Blue Ridge Mountains cabin rentals experience! Treat yourself to a stay at the Toccoa Lodge, a captivating retreat nestled within 7 acres of private land featuring an expansive 1,200 ft of riverfront property.
The Toccoa Lodge is not merely an accommodation—it's a transformative encounter with nature and luxury combined.
Upscale Amenities and Breathtaking Views
At Toccoa River Lodge, enjoy the grandeur of our upscale amenities, attentively designed to morph a simple stay into an unforgettable exploration.
Revitalize your senses as you unwind in the spacious hot tub, offering breathtaking views of the Toccoa River—a standout feature of Toccoa River Lodge. Bask in the tranquil beauty surrounding you, an encounter that will entice you to return time and again.
Engage with Nature at Toccoa River Lodge
One of the remarkable Toccoa River Lodge experiences is the opportunity to engage in recreational activities provided by our unique riverfront location. Try your hand at fishing for trophy trout along the river's edge, a distinctive aspect of our Toccoa River Lodge that sets us apart from other Blue Ridge Mountains Cabin Rentals.
Seclusion and Convenience in Harmony
Despite the Lodge's serene seclusion, the heart of downtown Blue Ridge is just minutes away. Still, upon setting foot in Toccoa River Lodge, the hustle and bustle of the world seem miles away, allowing you to fully immerse in the tranquility.
The Jewel among Blue Ridge Mountains Cabin Rentals for Large Gatherings
Planning a large group gathering? Perhaps a corporate retreat, wedding party, family reunion, or church event?
Toccoa River Lodge, the gem among Blue Ridge Mountains Cabin Rentals, perfectly accommodates large groups. Our ample space, luxurious facilities, and serene setting provide an ideal environment for your group's needs.
Extra Accommodation at Toccoa Cottage
For additional accommodation, our Toccoa Cottage is conveniently located next door, ensuring everyone experiences an exceptional stay.
Book Your Stay Today
Escape to the Toccoa River Lodge where luxury meets tranquility, and create cherished memories in this mesmerizing riverfront retreat.
Embark on your idyllic adventure with a booking—reserve your spot now and get ready for the unmatched experience Toccoa River Lodge offers, an experience that sets us apart among Blue Ridge Mountains Cabin Rentals.
Have questions? Contact us; we're here to help!
Everyone should experience the Blue Ridge Mountains Cabin Rentals by Overstay.com
Access:
Keyless entry code and driving directions will be sent to guest 5 days before arrival. Guests who are staying with us for the first time will be greeted by a team member who will provide a VIP tour of the amenities and features of the Lodge to help accommodate a smooth stay.
Space:
Welcome to The Toccoa Lodge, a premier vacation rental nestled in the scenic town of Blue Ridge, GA. Situated on 7 acres of private land and overlooking the magnificent Toccoa River, this expansive 10,000 sq. ft. home offers the ultimate retreat for your group getaway or family reunion. The Toccoa Lodge offers ample space for relaxation and entertainment. The inviting living room boasts a floor-to-ceiling stone fireplace, creating a cozy ambiance for gathering with loved ones. After making your way through the beautiful living area, you'll be greeted by a newly renovated kitchen featuring high-end appliances, perfect for preparing gourmet meals for your group. The spacious deck, also with a fireplace, provides an ideal spot for outdoor dining and relaxation, allowing you to enjoy the crisp mountain air and the soothing sounds of the river
The Toccoa Lodge is a paradise for fishing enthusiasts, with direct access to the Toccoa River renowned for its trout fishing. Spend your days casting a line and reeling in trophy trout while surrounded by the serene beauty of nature. After a successful day on the river, unwind in the large hot tub, nestled amidst the breathtaking views of the river..
And wait- there's more! The theater room is equipped with comfortable theater-style seating and professional surround sound, providing a cinematic experience right at your fingertips. The game room is a haven for entertainment, featuring a pool table, ping-pong, fuse ball, shuffleboard, air hockey, and a poker table. Additionally, the custom arcade system, loaded with 20,000+ games from Nintendo, Wii, PlayStation, Xbox, and more, guarantees endless hours of fun for guests of all ages.
With 8 bedrooms and additional sleeping arrangements, The Toccoa Lodge comfortably accommodates up to 25 guests. Each bedroom is beautifully appointed and offers a peaceful haven for rest and relaxation after a day of adventure. The Lodge ensures privacy and tranquility, allowing you to unwind and recharge.
Despite its secluded location, The Toccoa Lodge is conveniently located just a 5-minute drive from downtown Blue Ridge, GA. Explore the charming town with its delightful restaurants, boutique shops, and local attractions. Whether you're seeking outdoor adventures in the nearby mountains, exploring the picturesque Blue Ridge Lake, or simply enjoying the serene beauty of the property, this vacation rental provides the perfect base for your Blue Ridge getaway.
In conclusion, The Toccoa Lodge offers an unparalleled vacation experience, combining luxury, entertainment, and natural beauty. With its private setting, extensive amenities, and close proximity to downtown Blue Ridge, this vacation rental is ideal for large groups, family gatherings, or special occasions. Create lasting memories as you immerse yourself in the splendor of the Toccoa River and indulge in the comforts of this exceptional property.
Notes:
Must be 25 years of age or older to book and be present throughout the reservation.
Guest must contact owner for details regarding parties and events. Guests may not host an event without approval- extra fee applies.