Book Now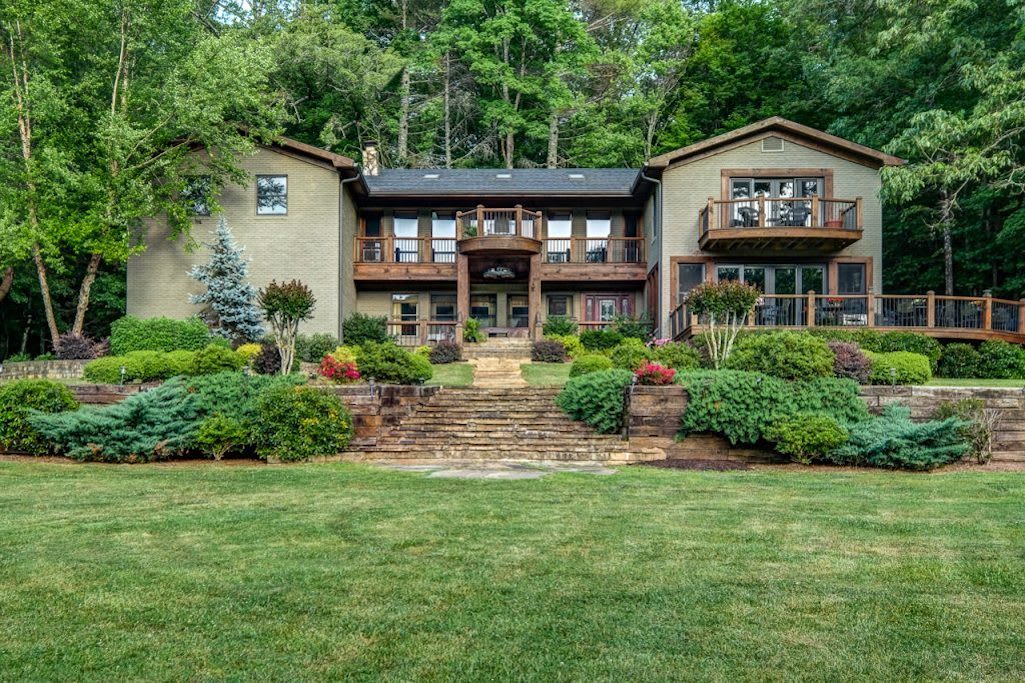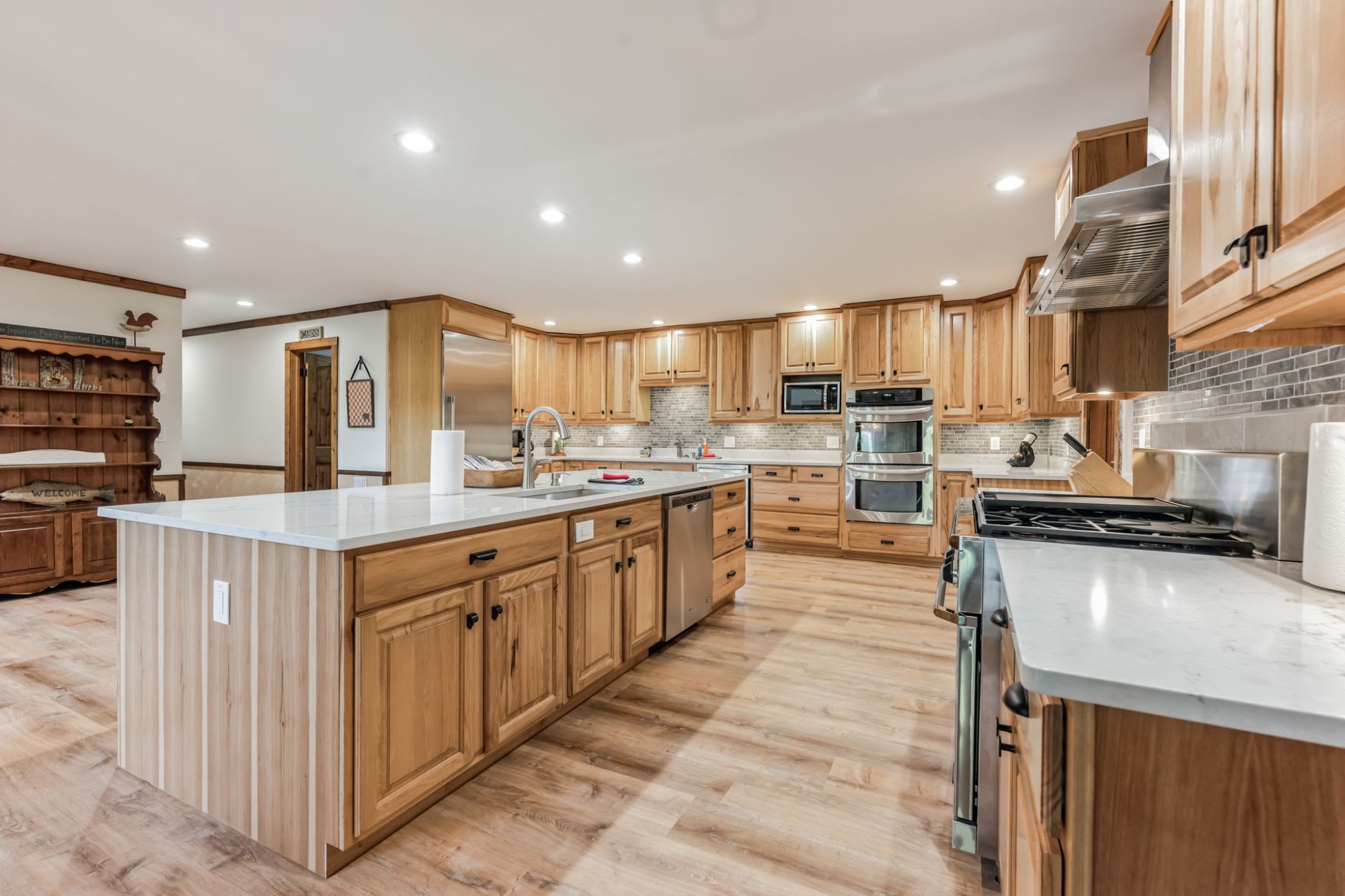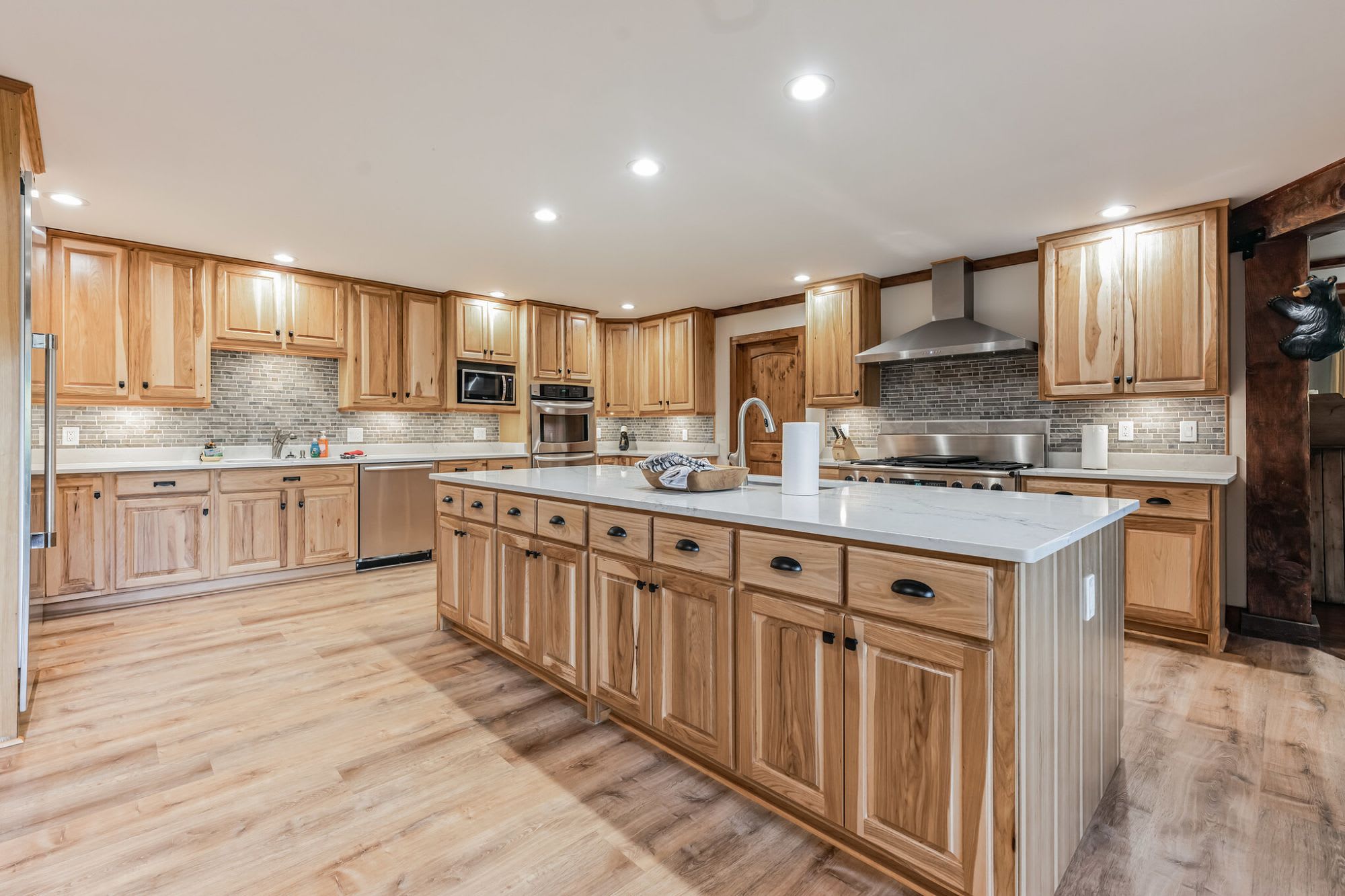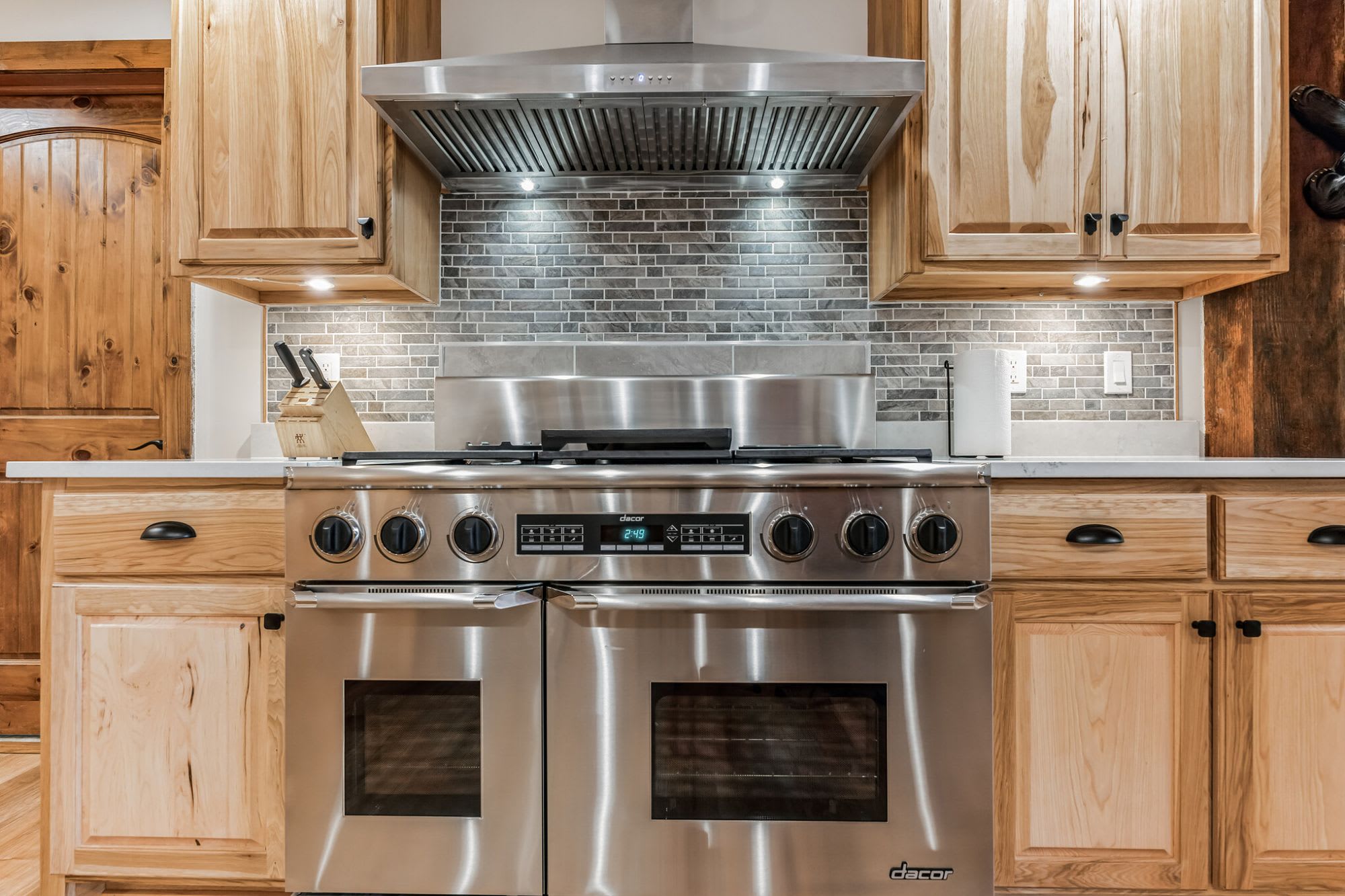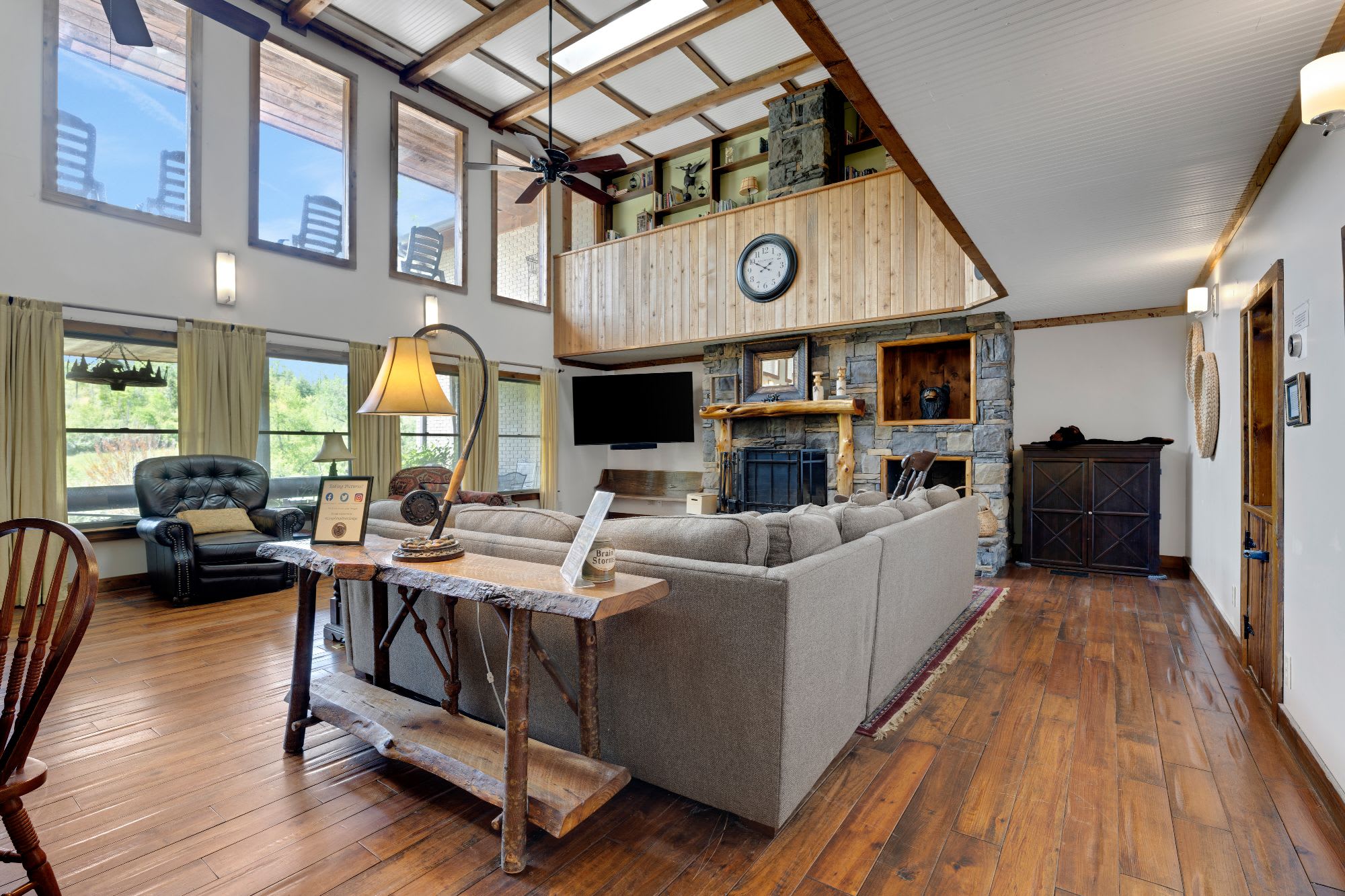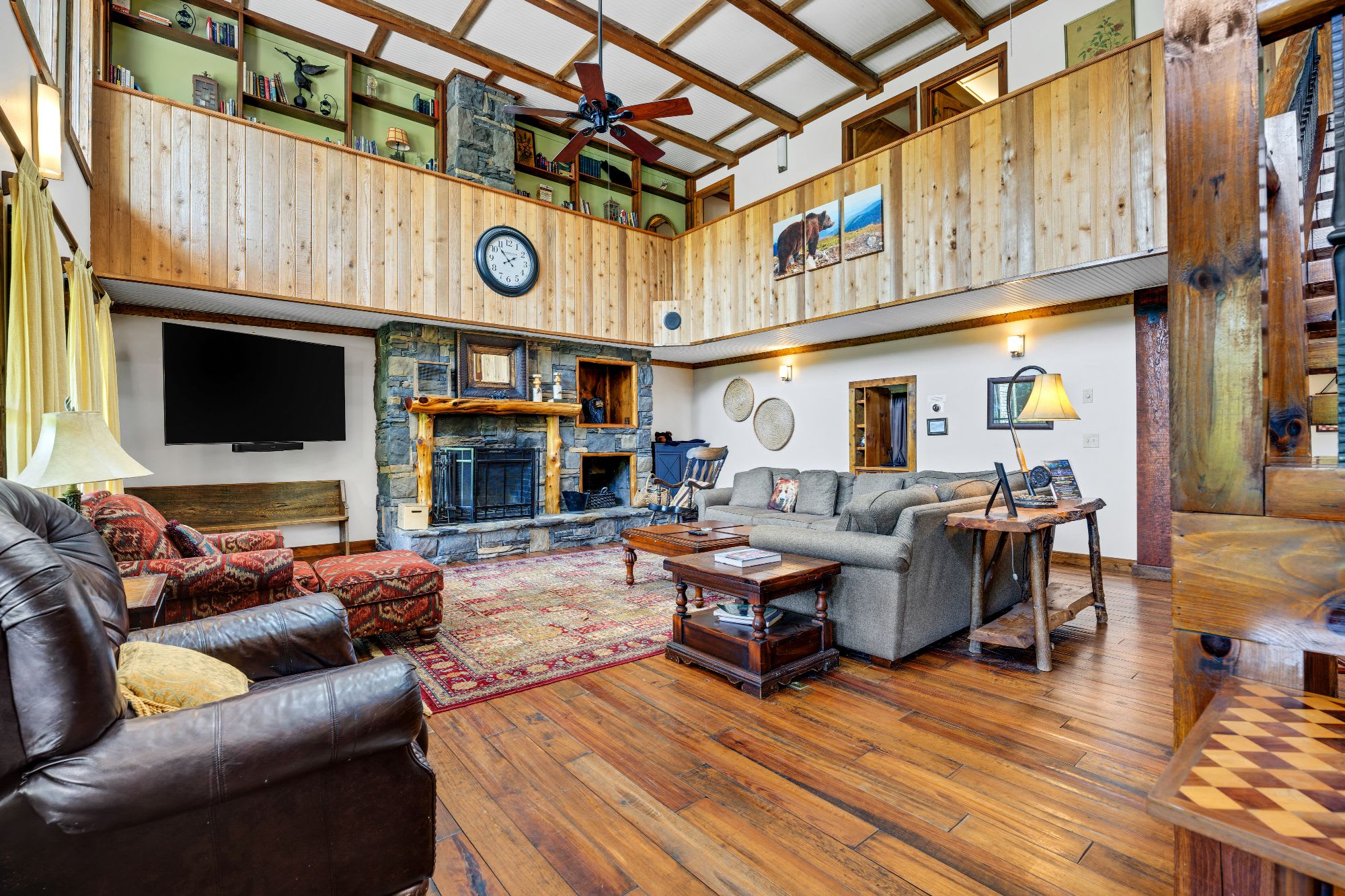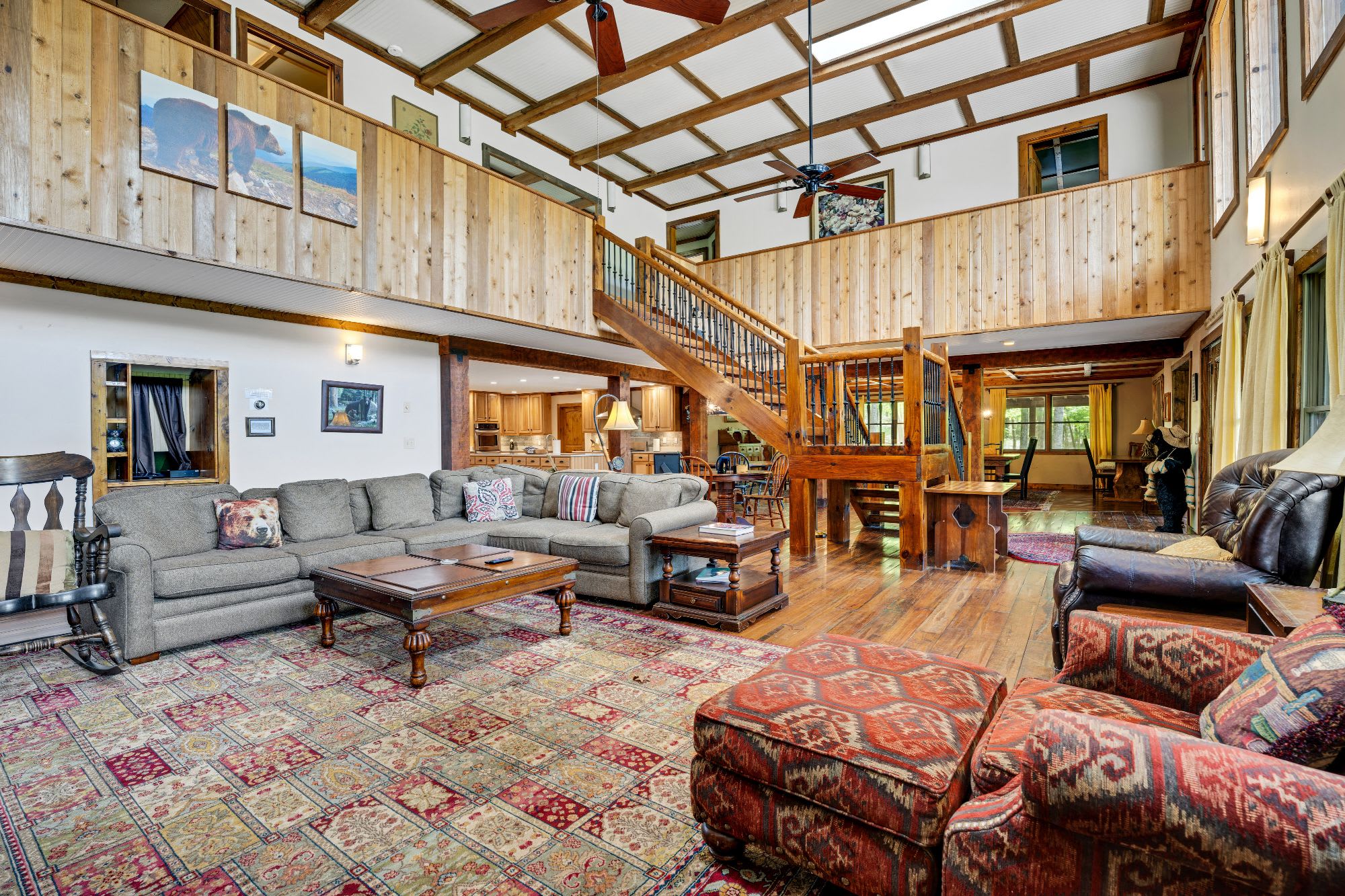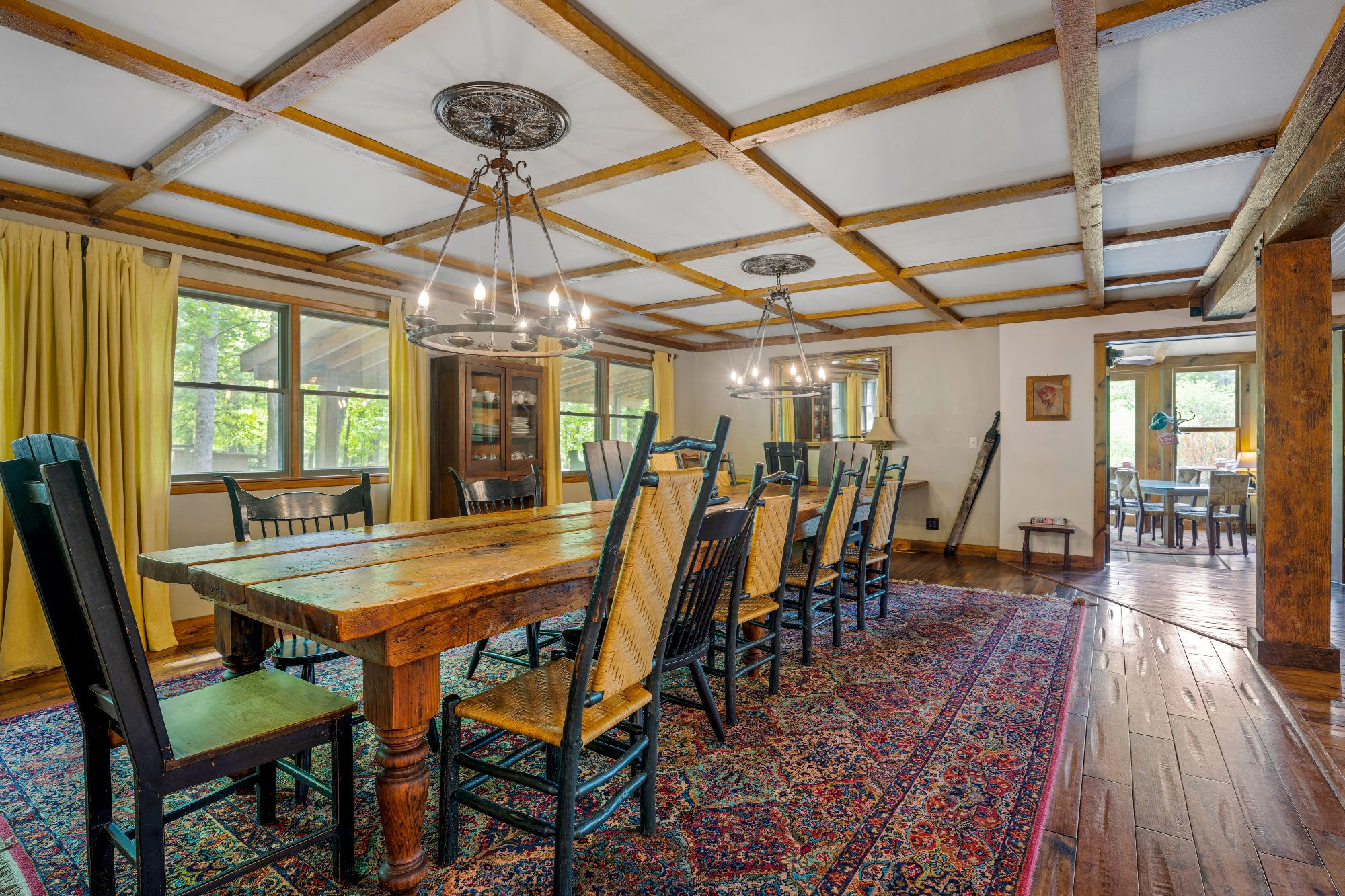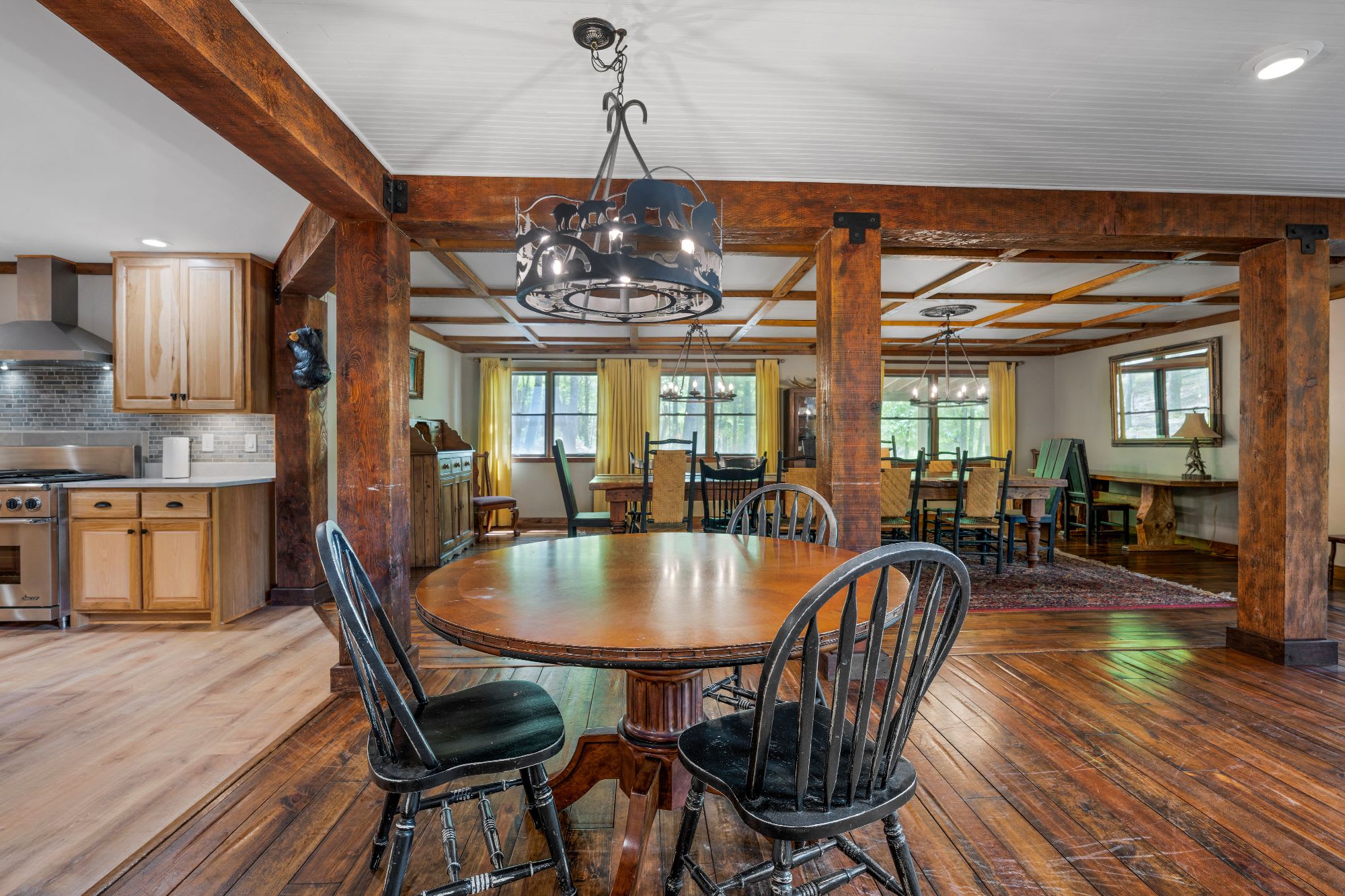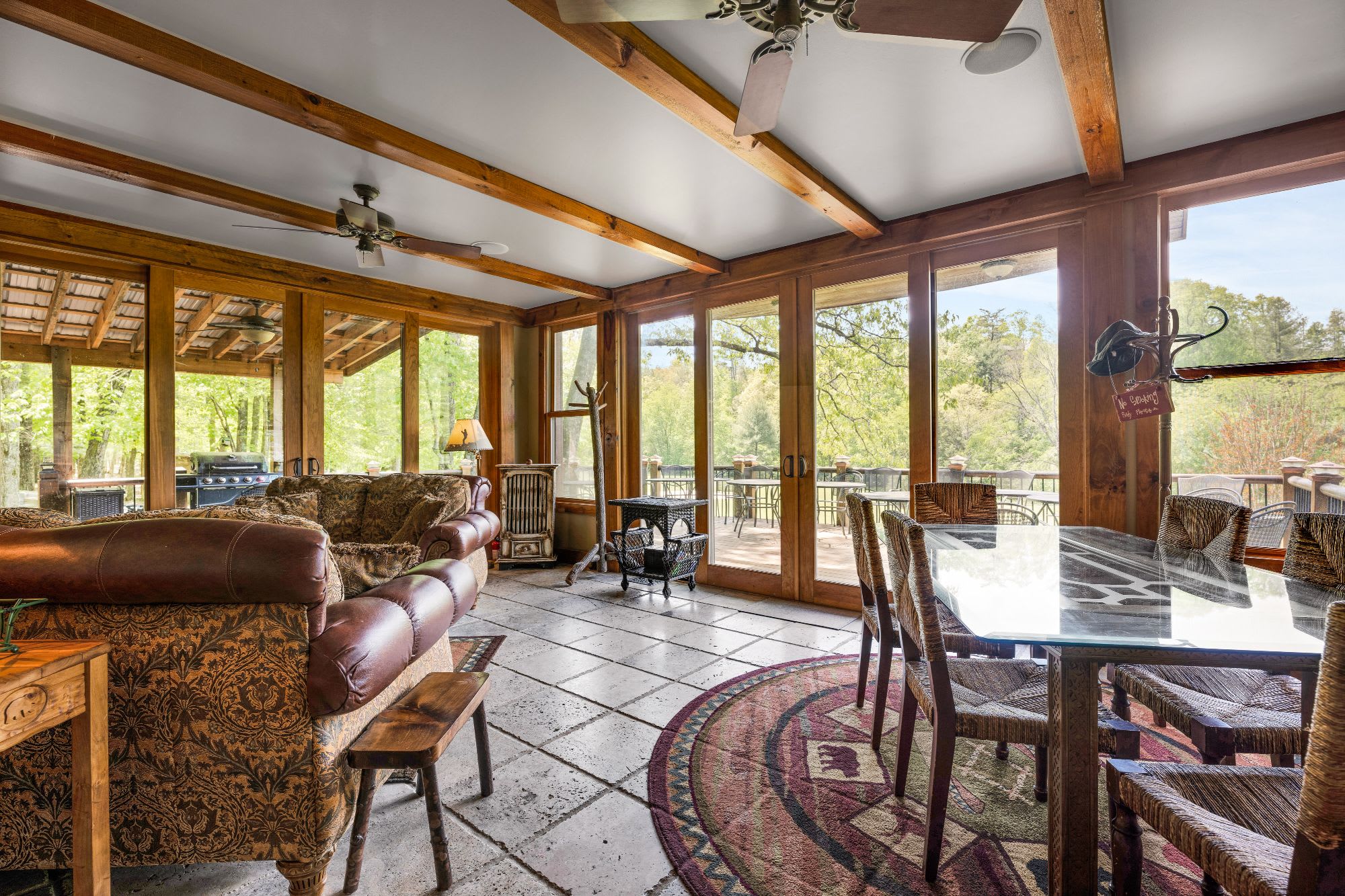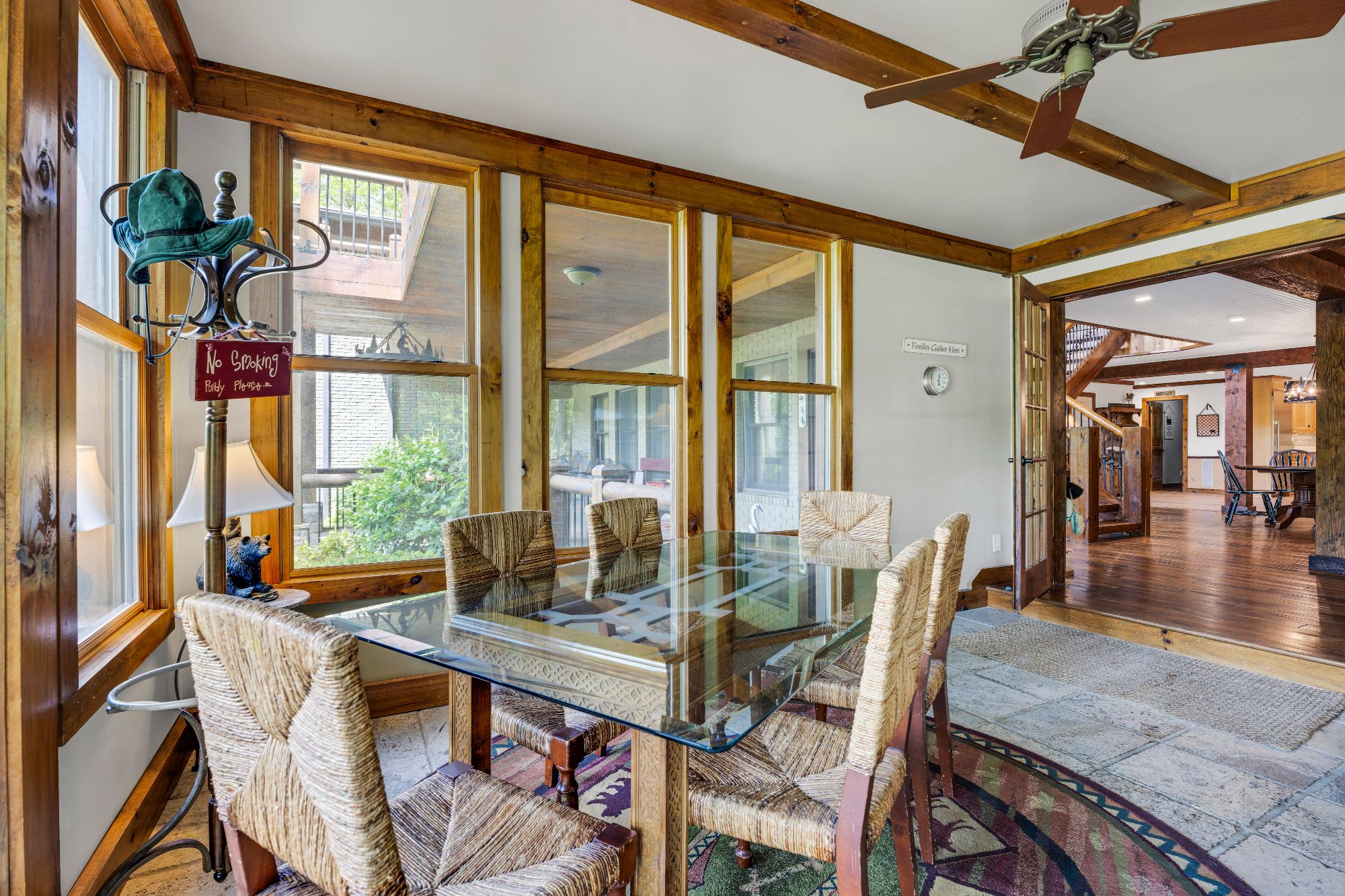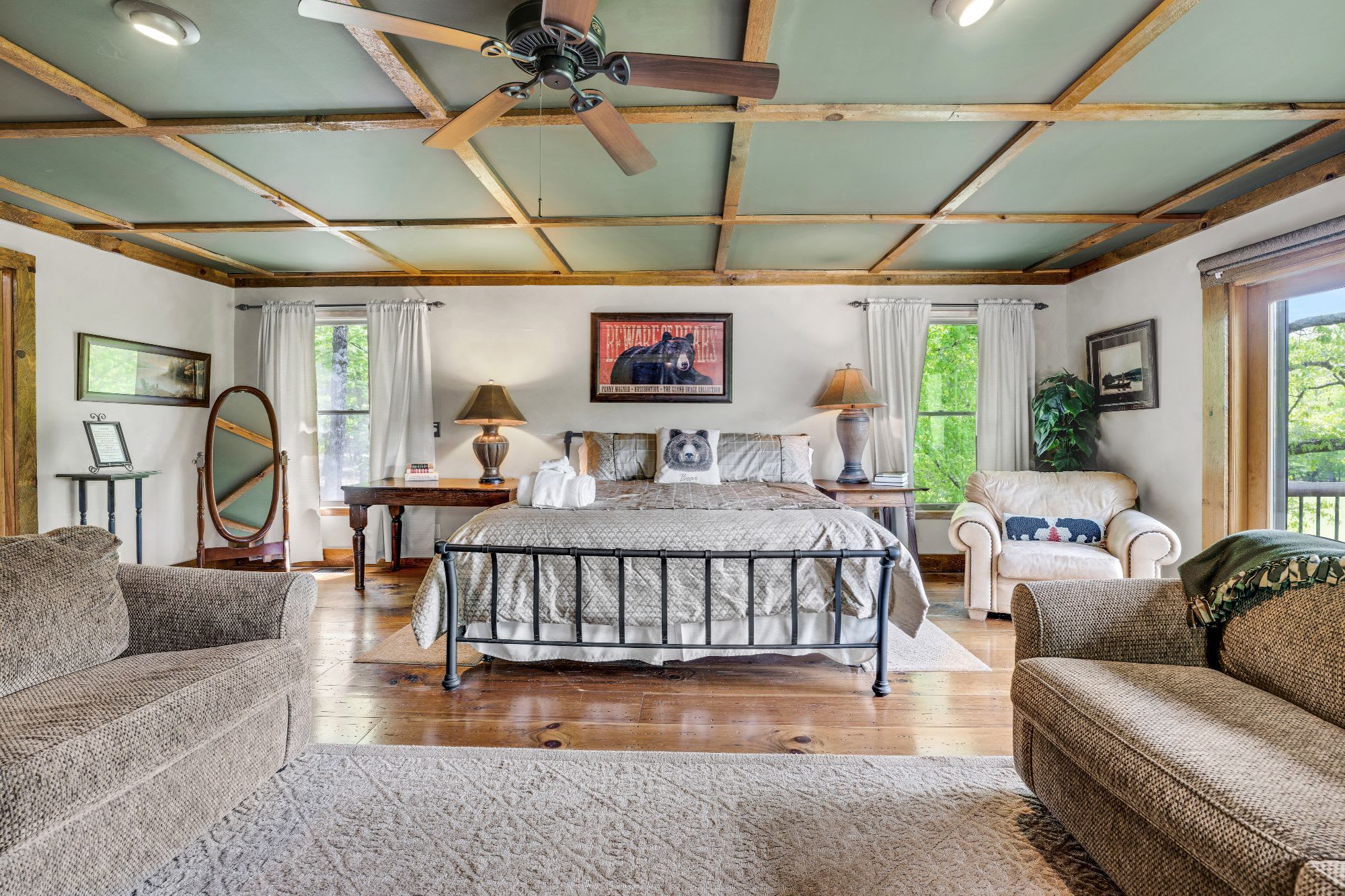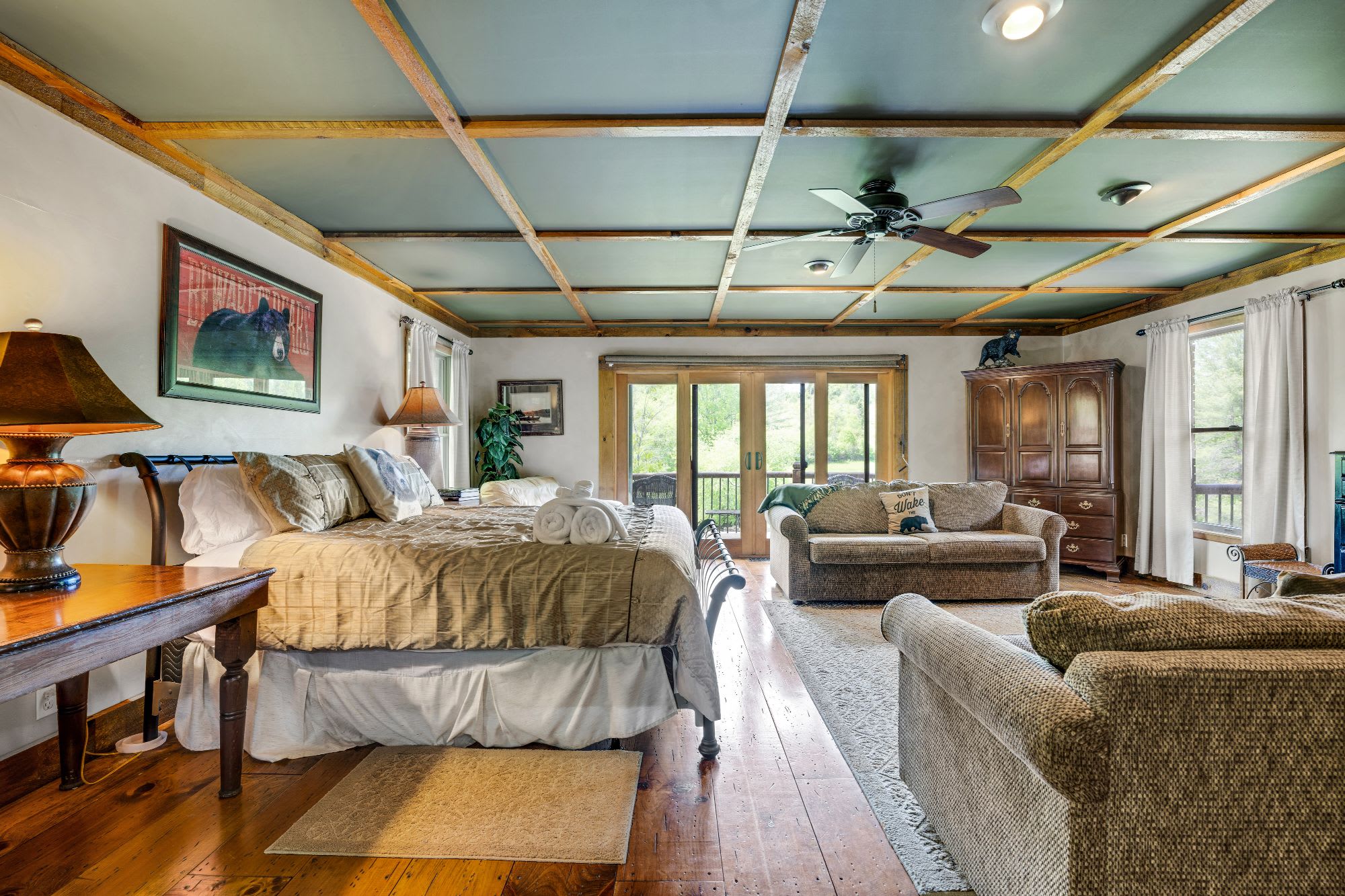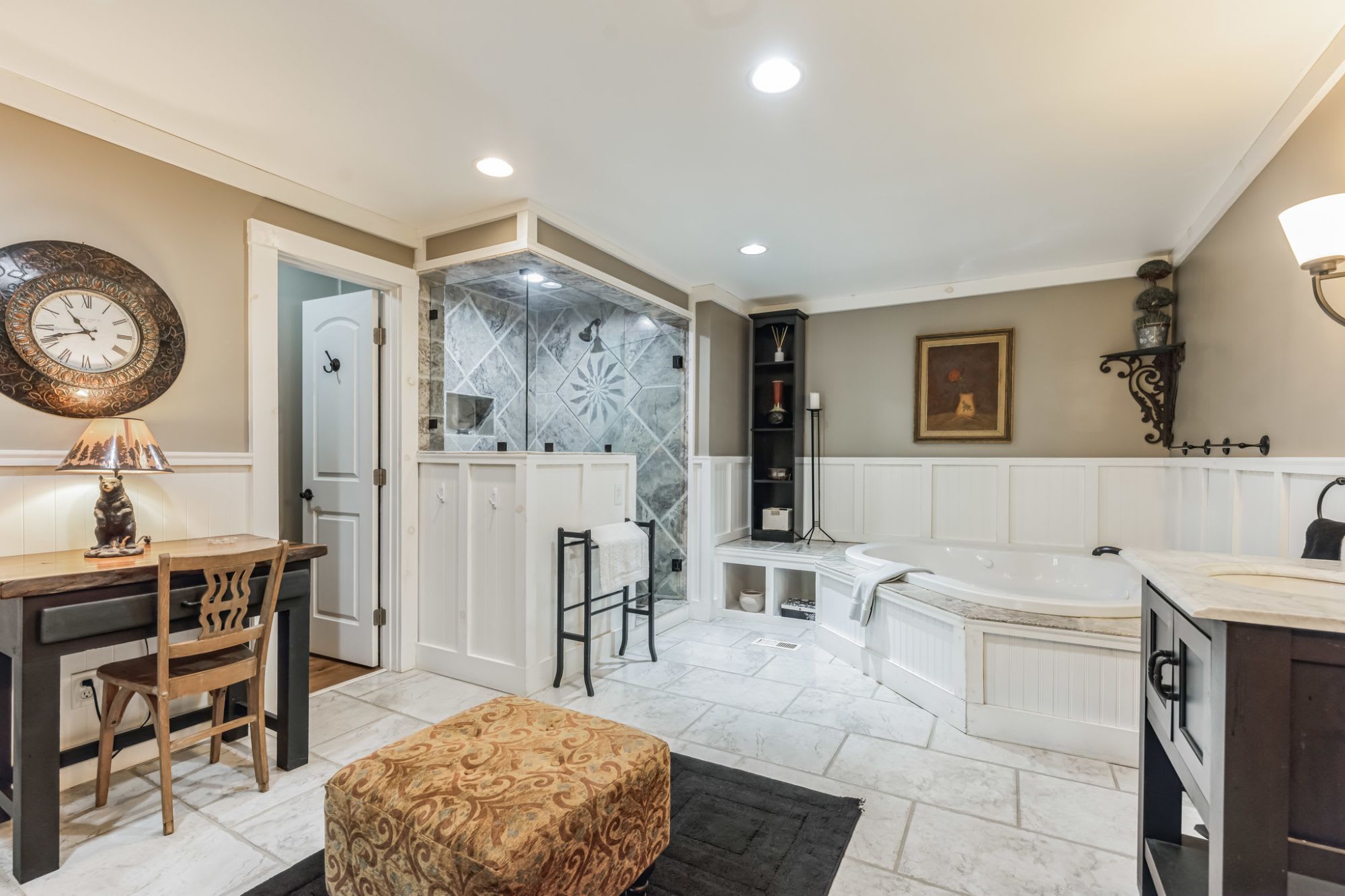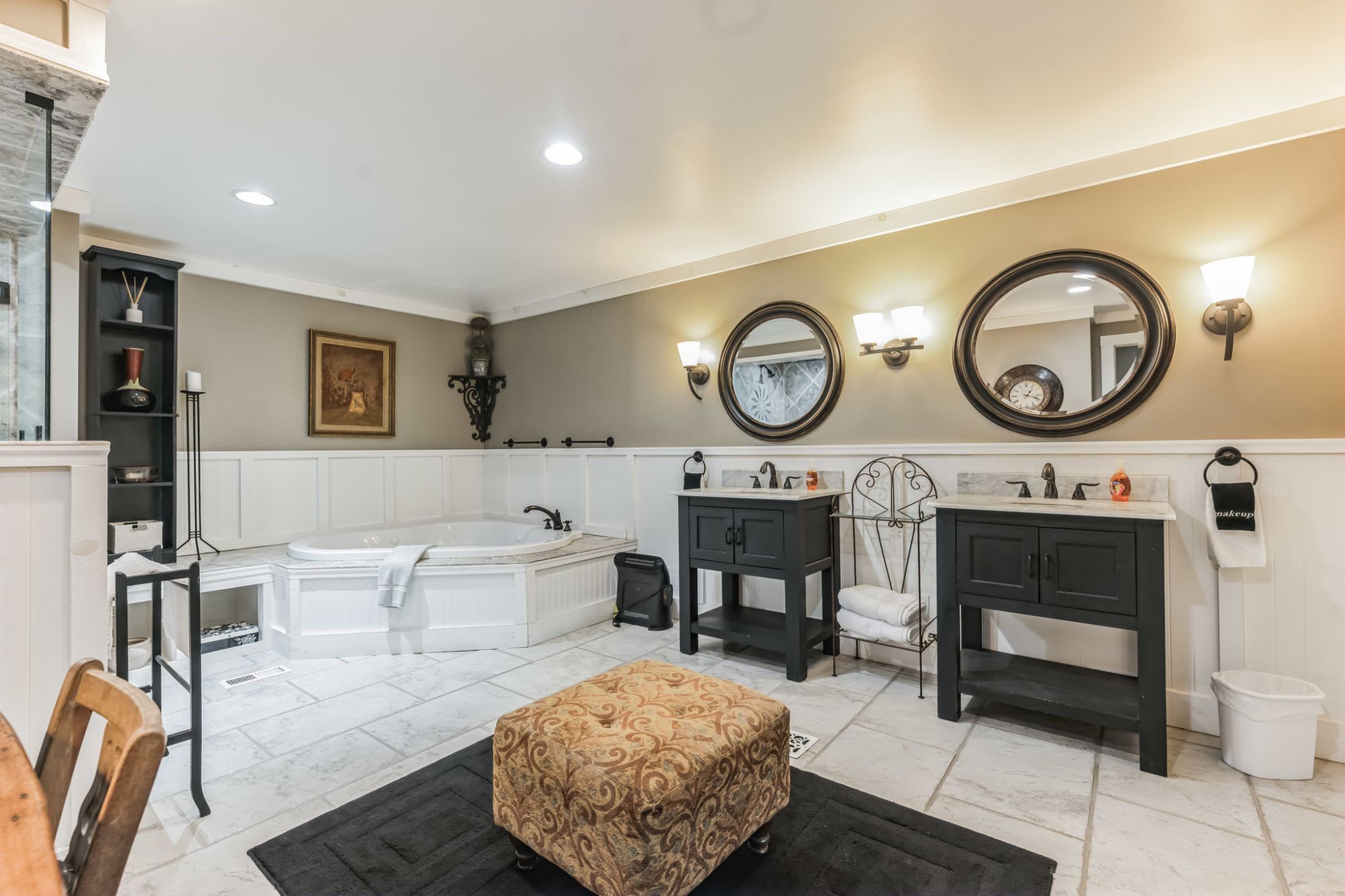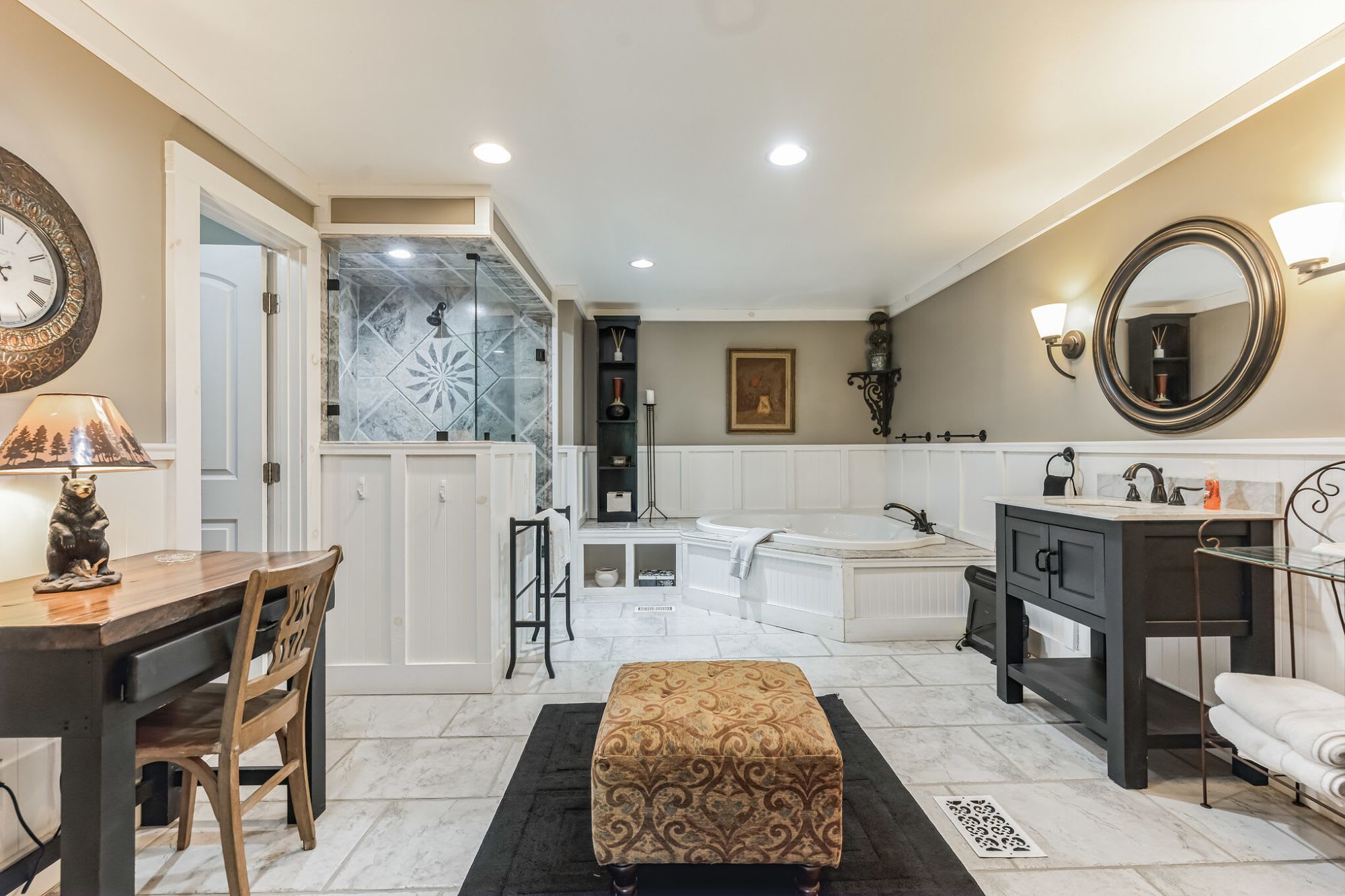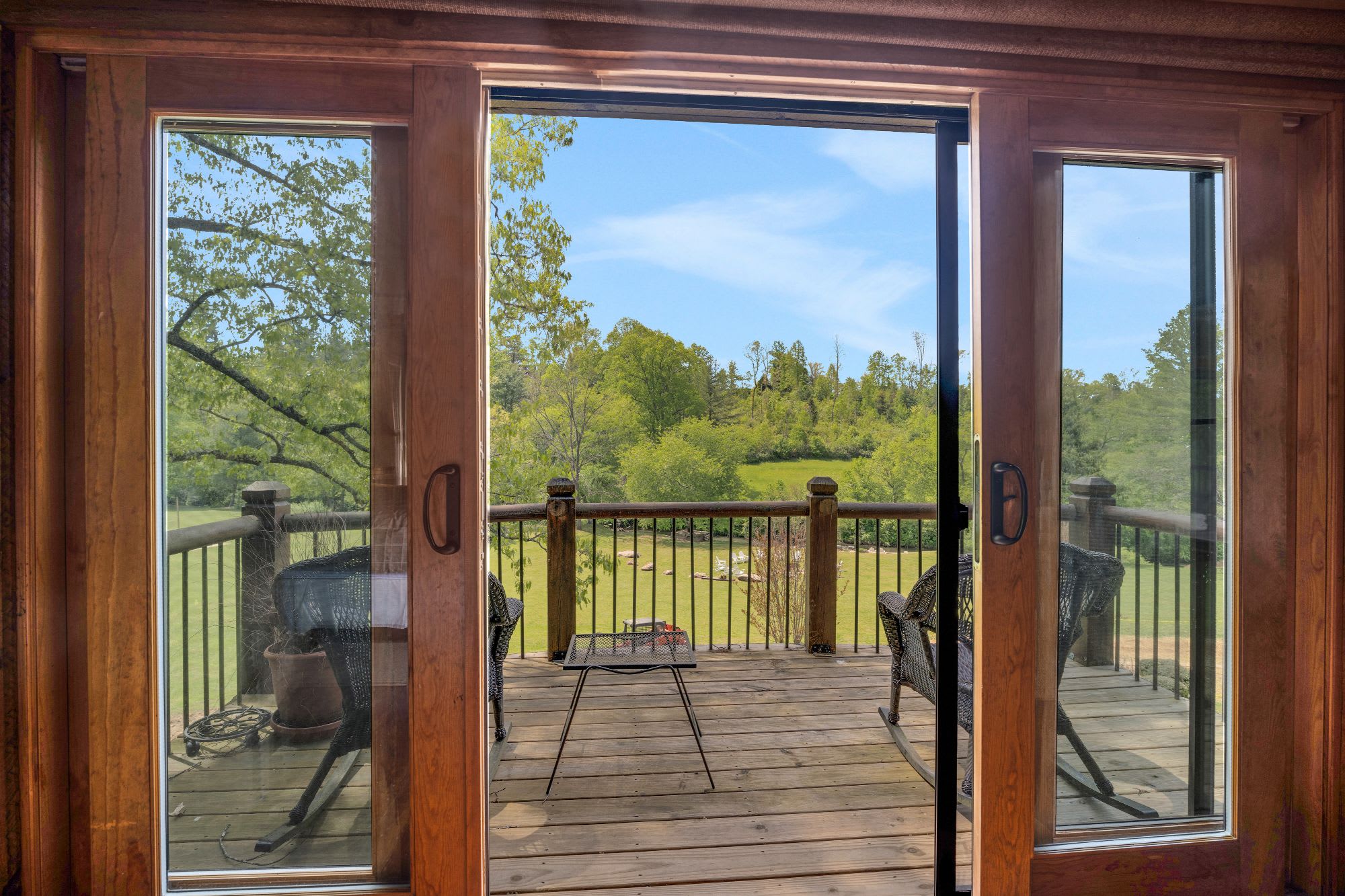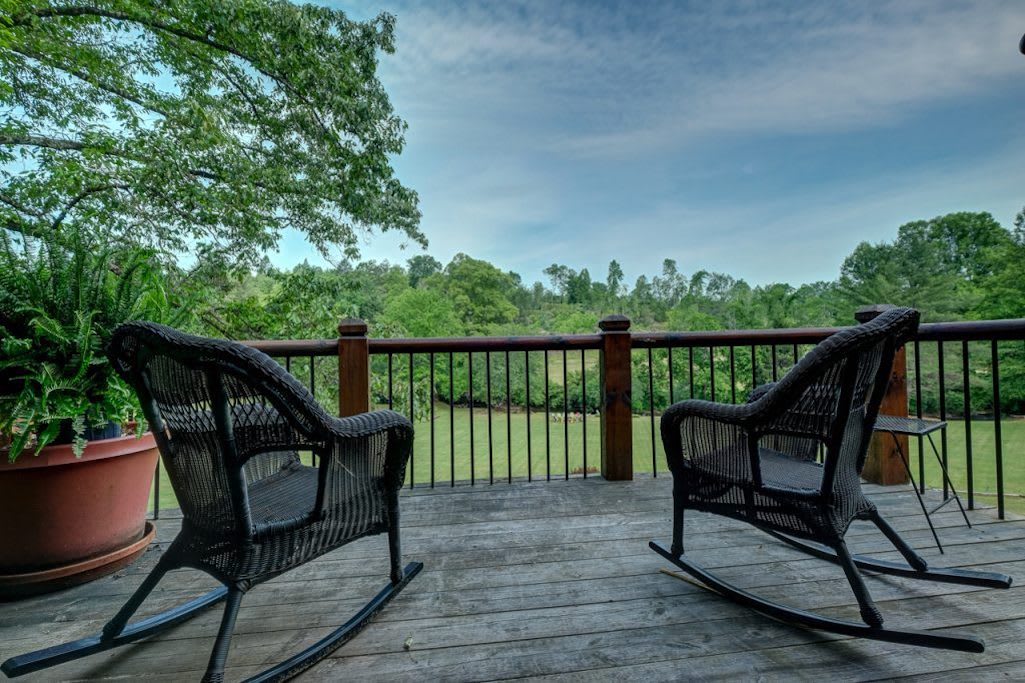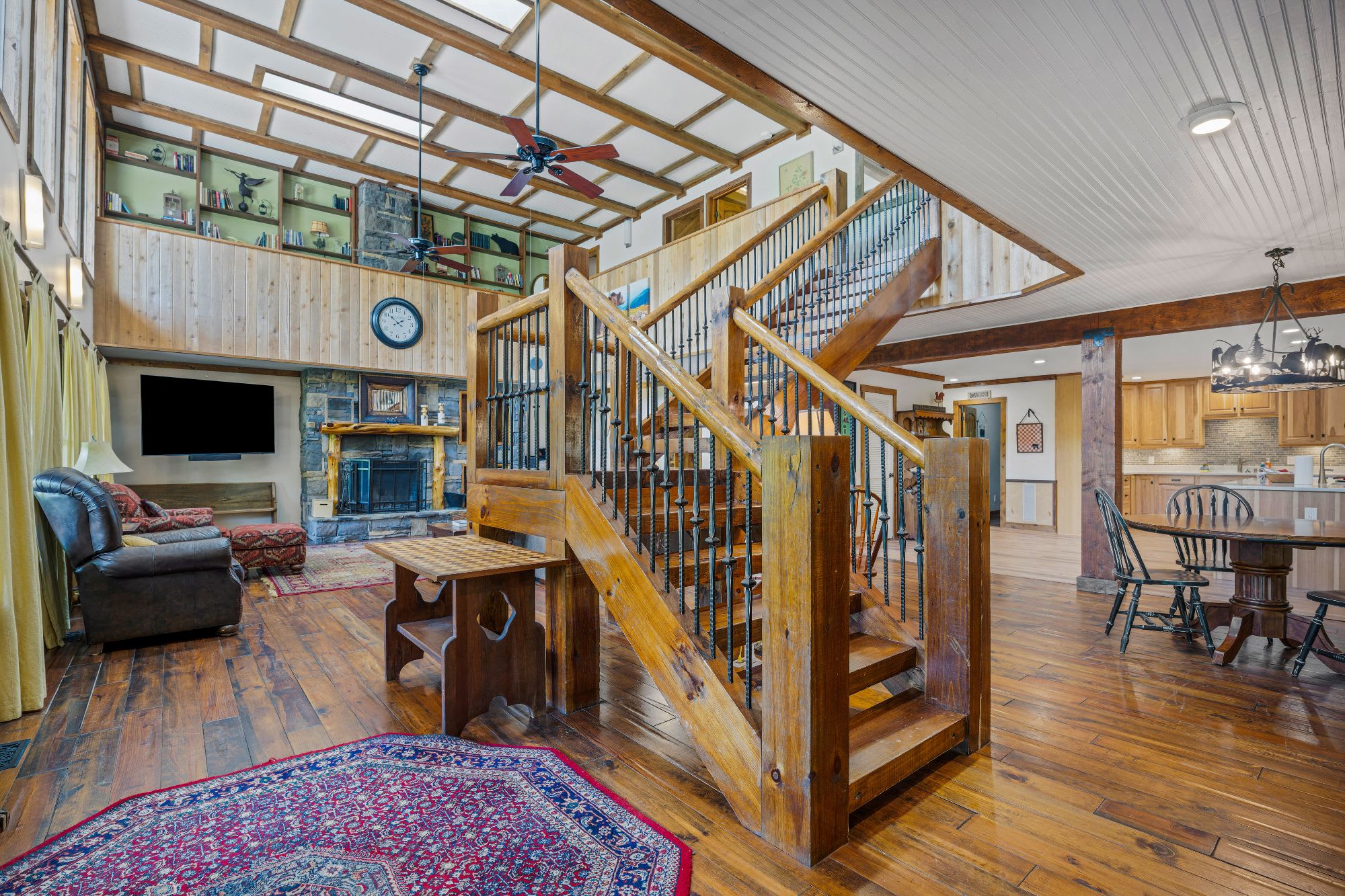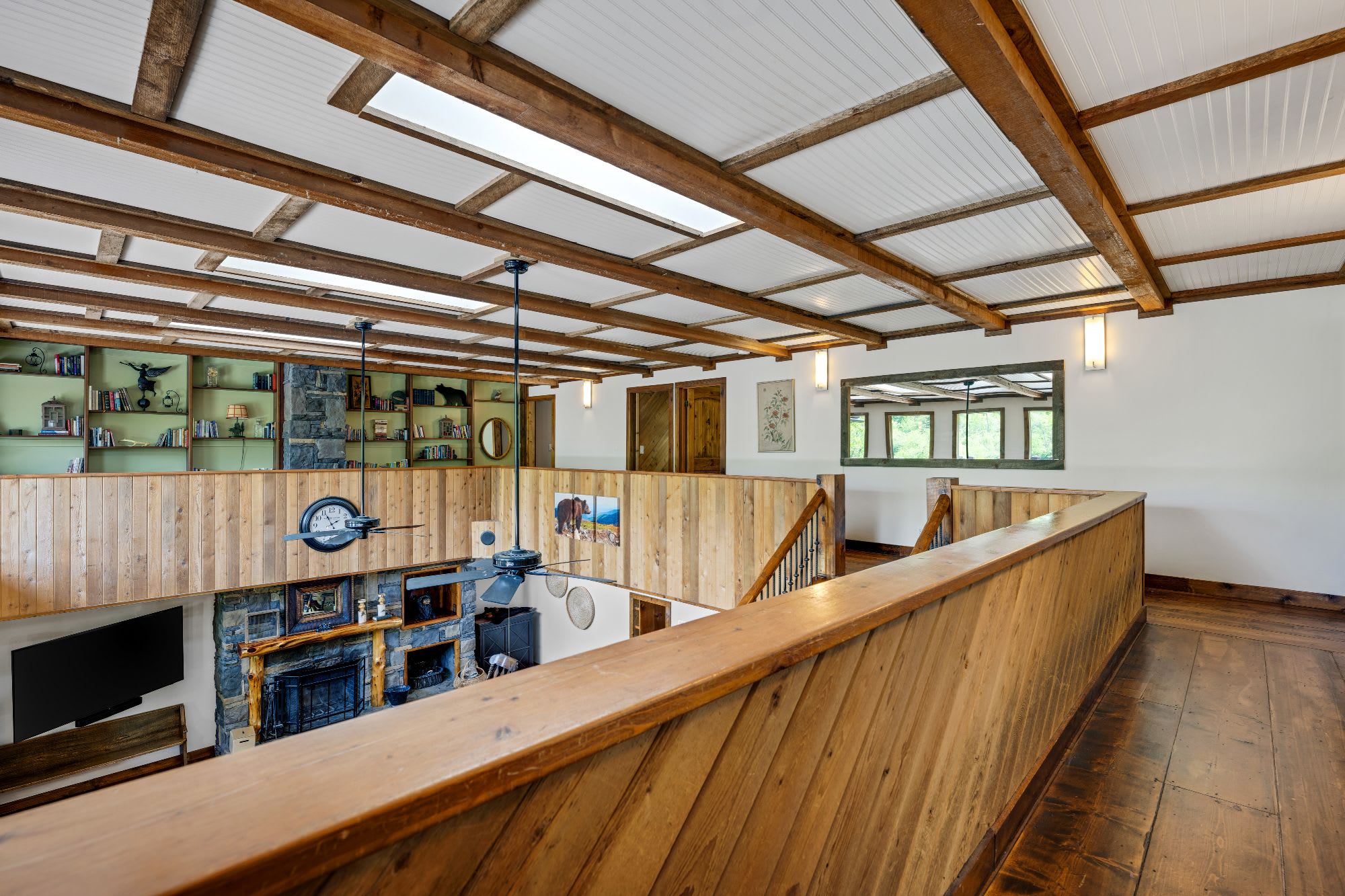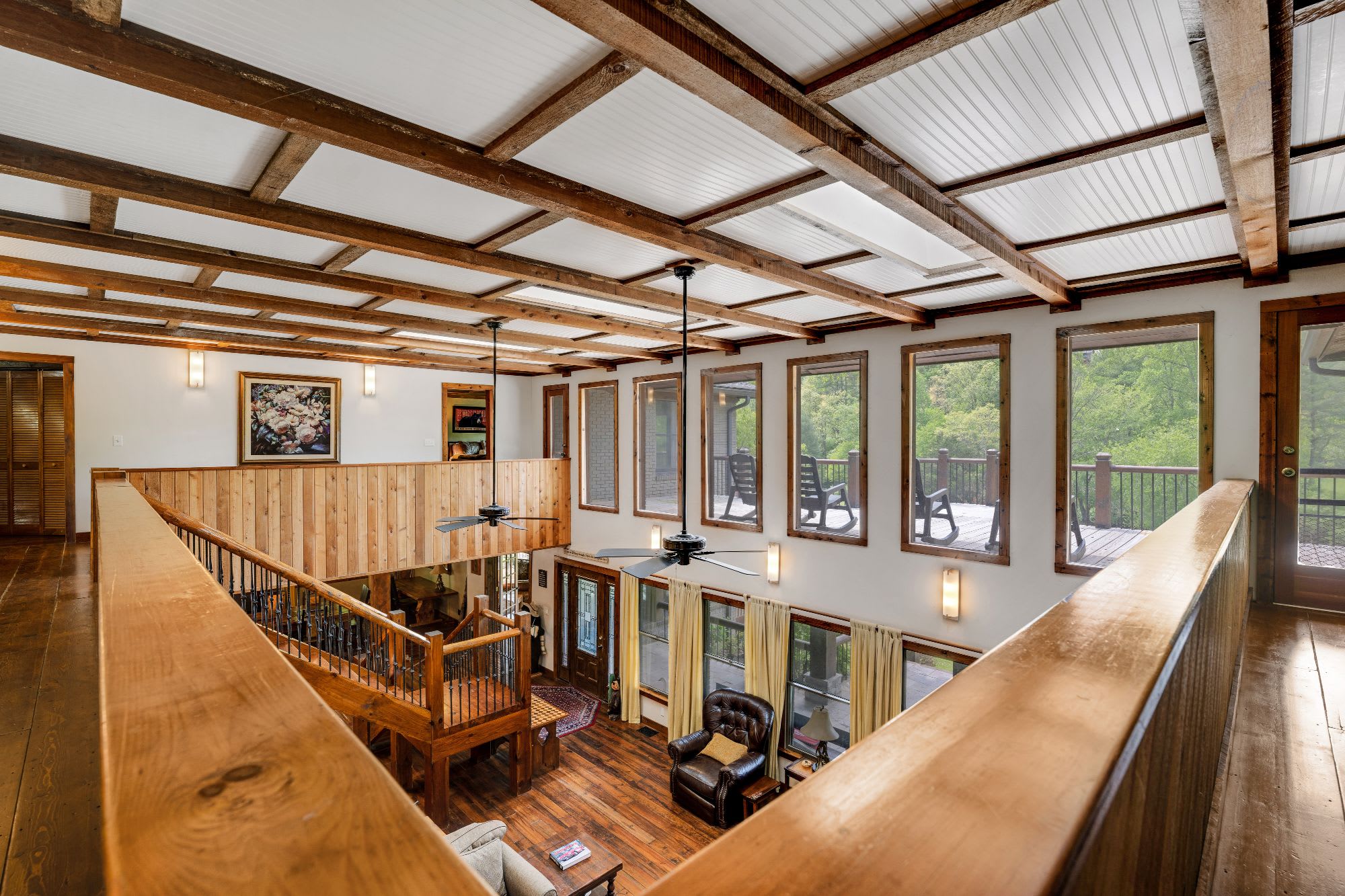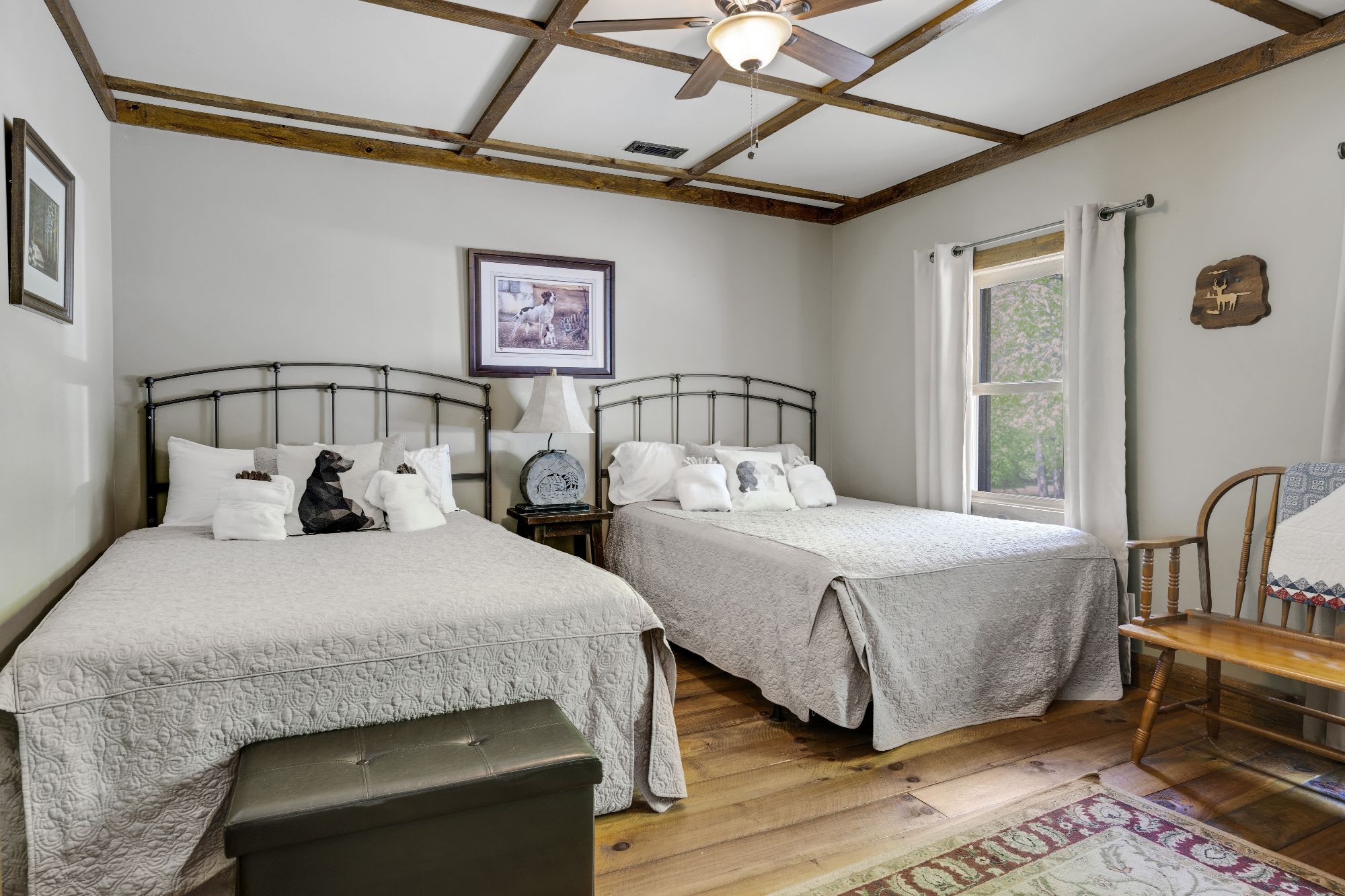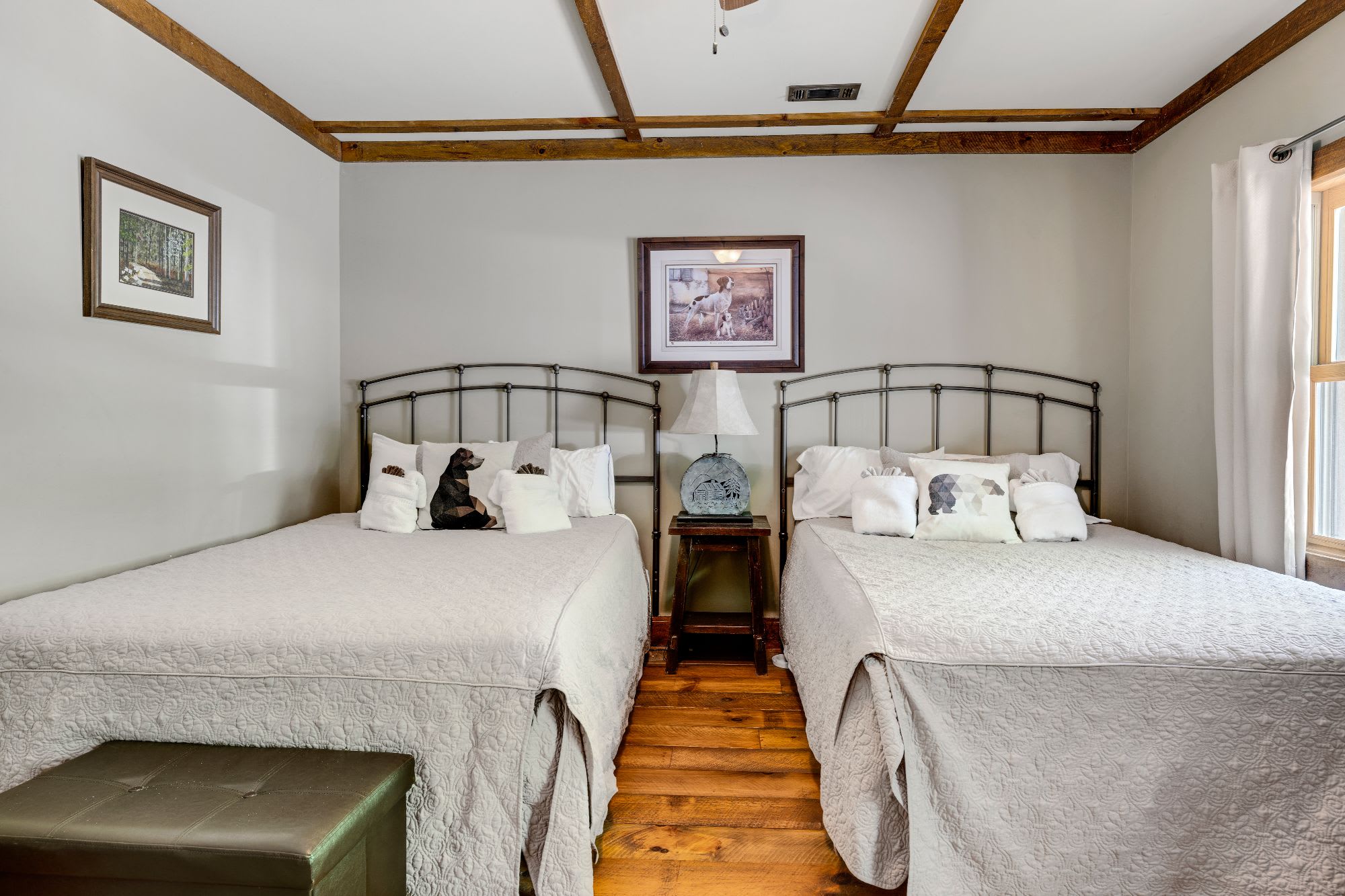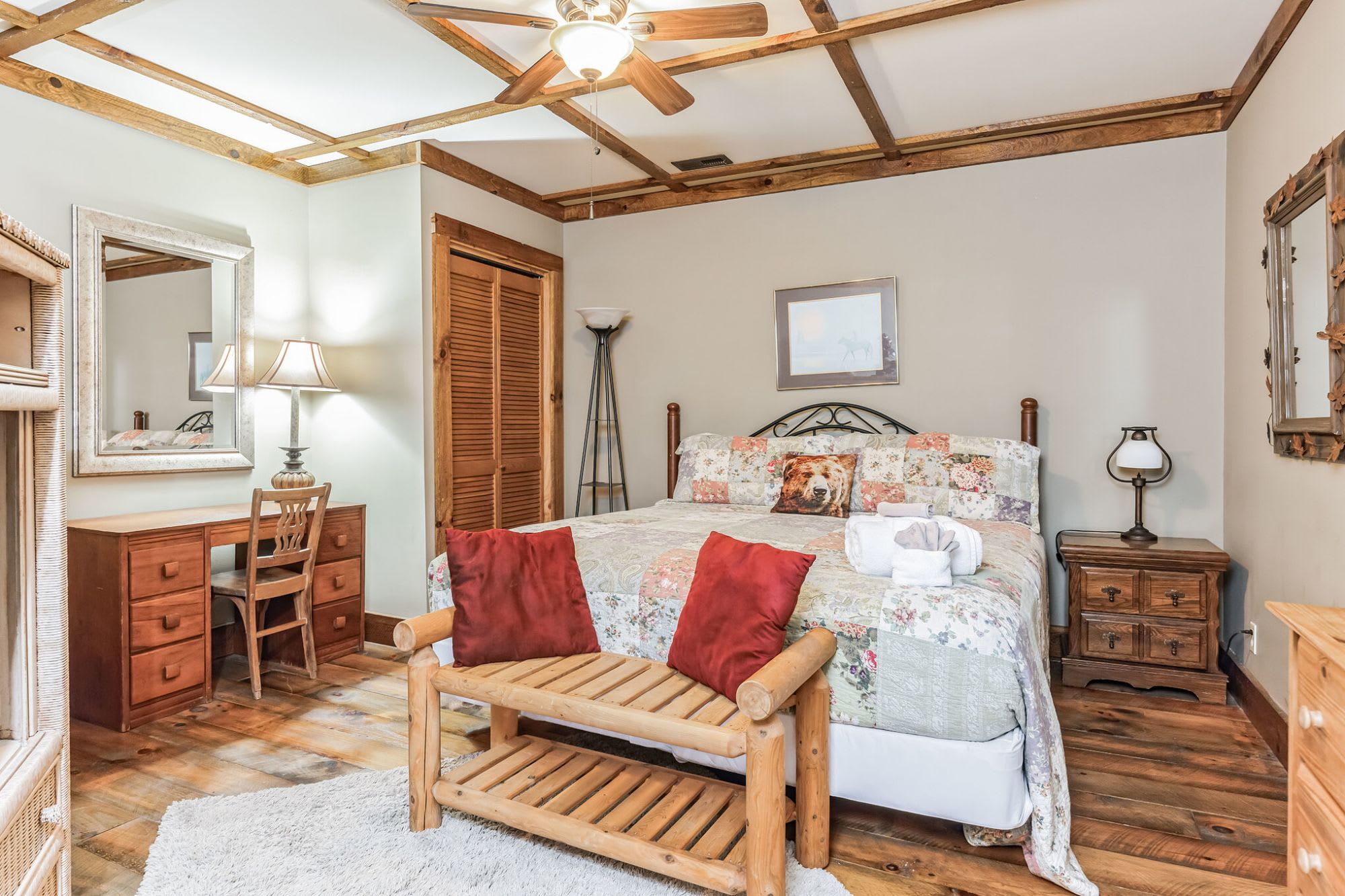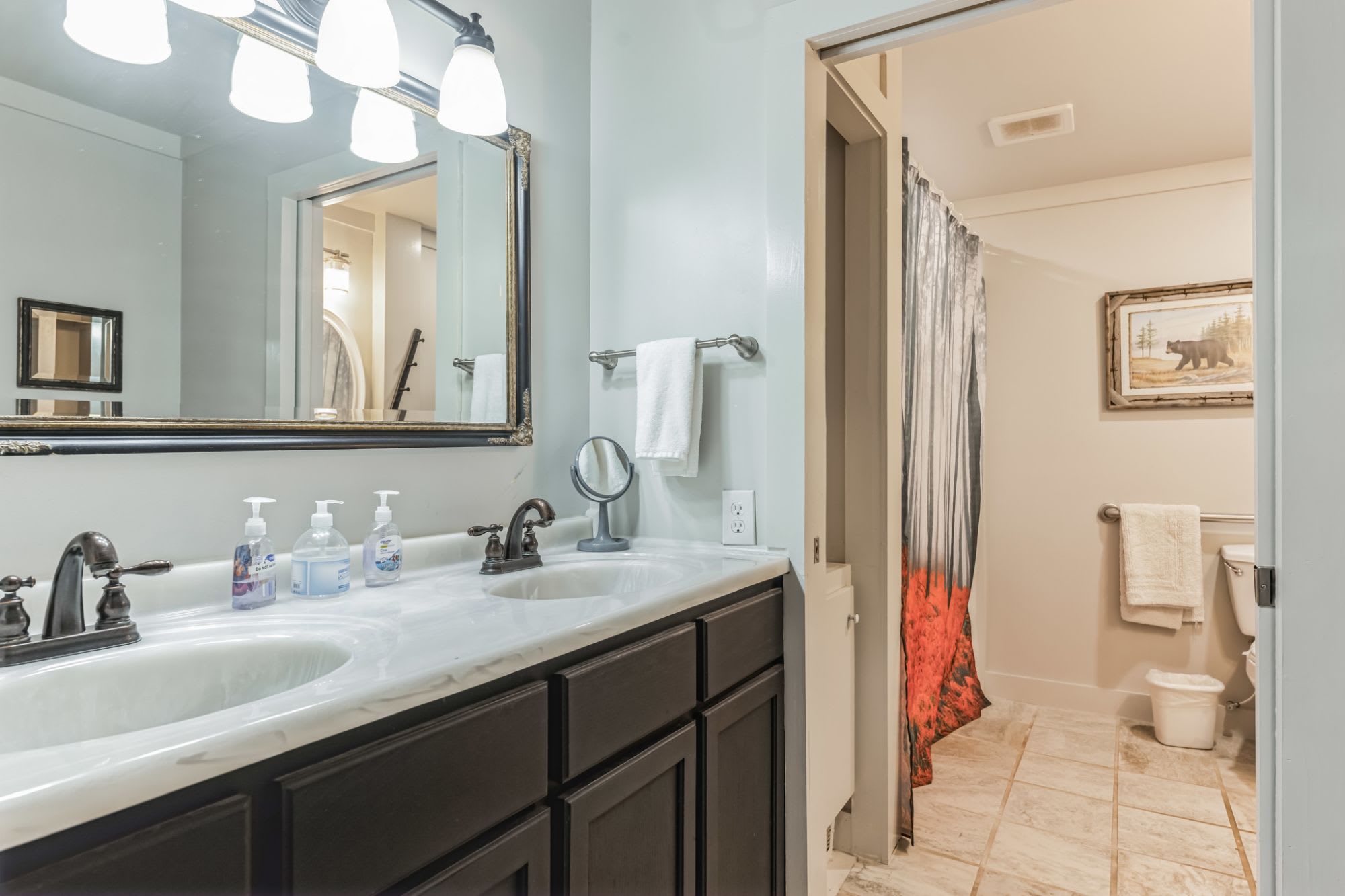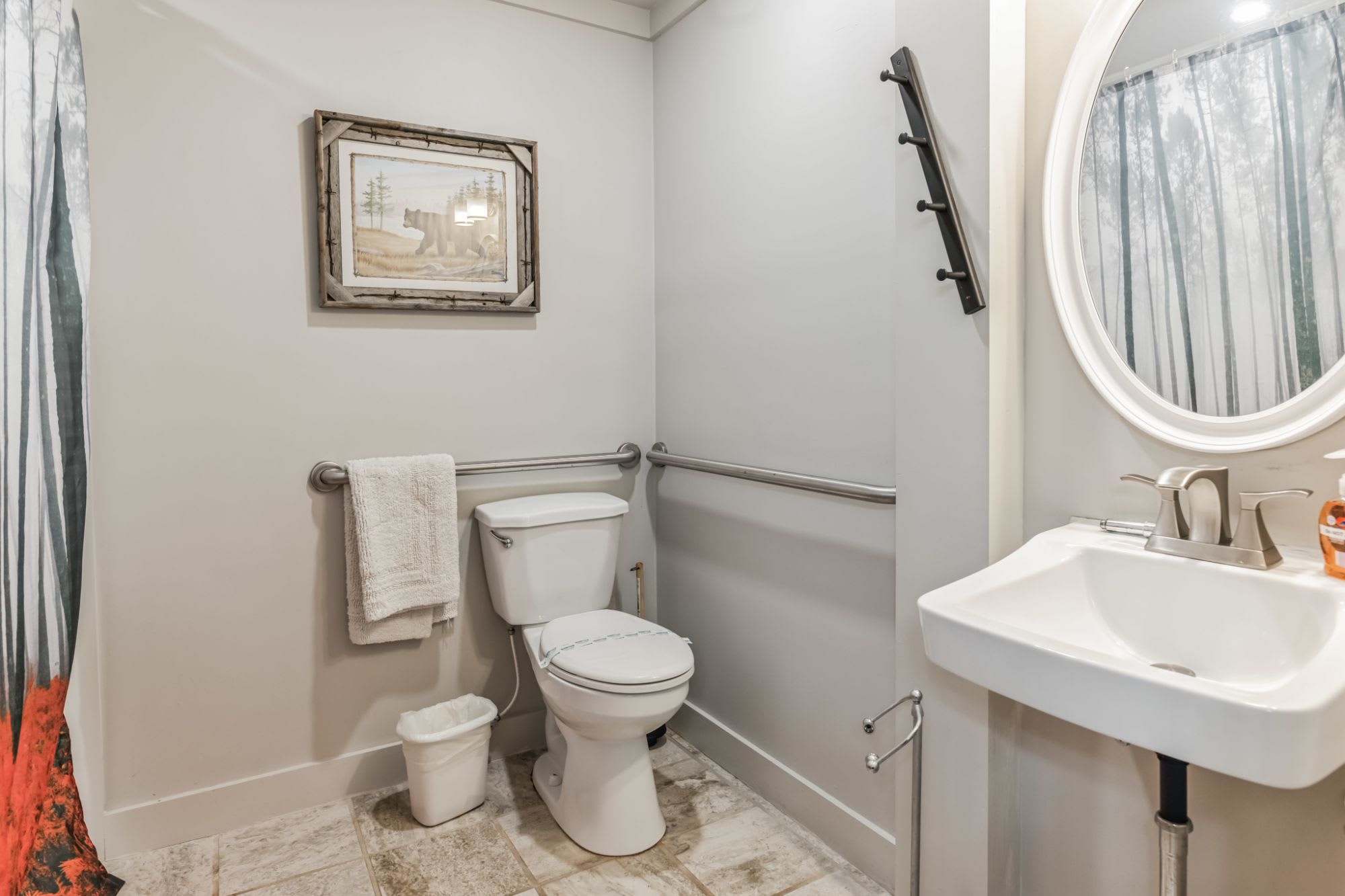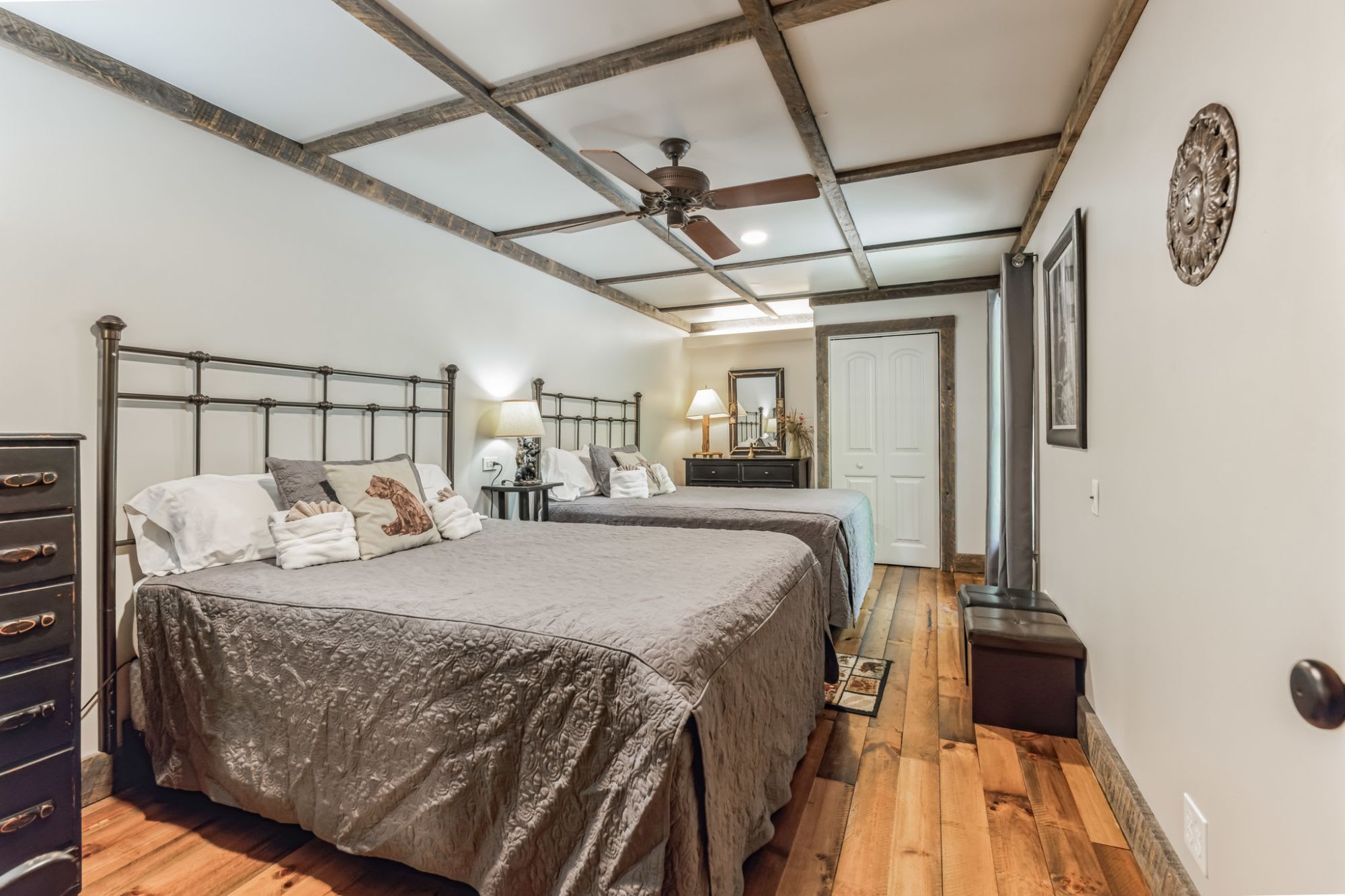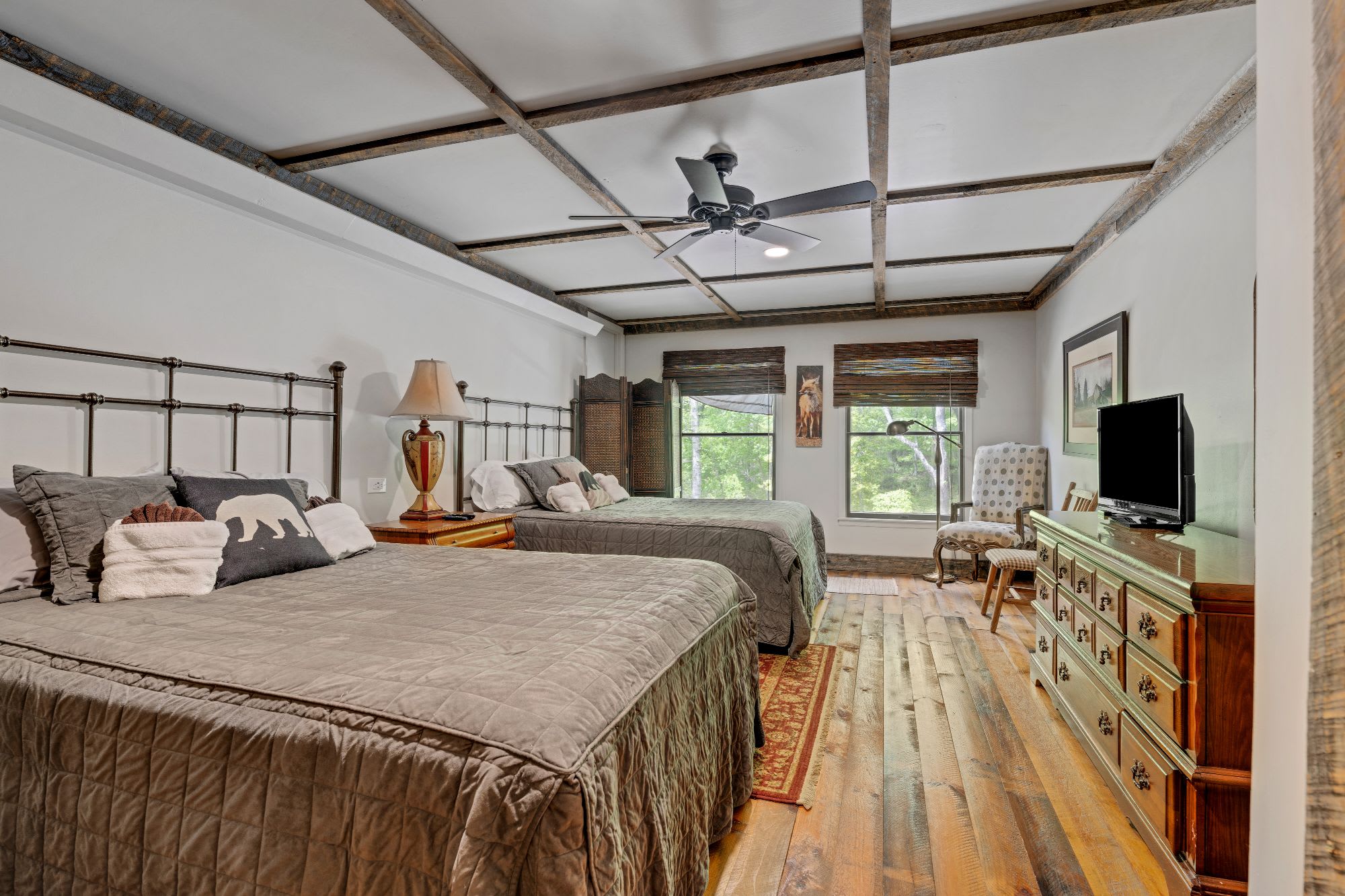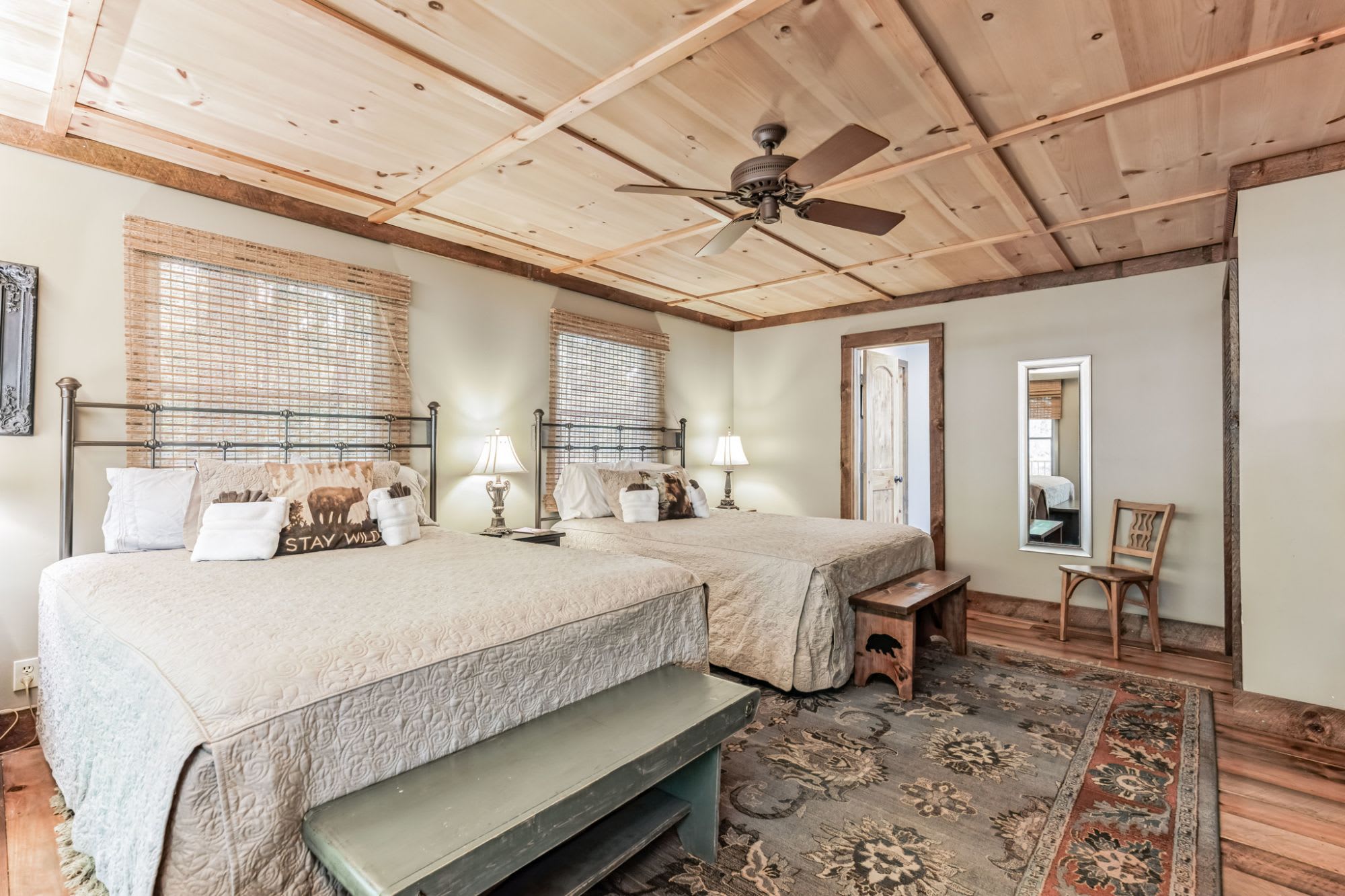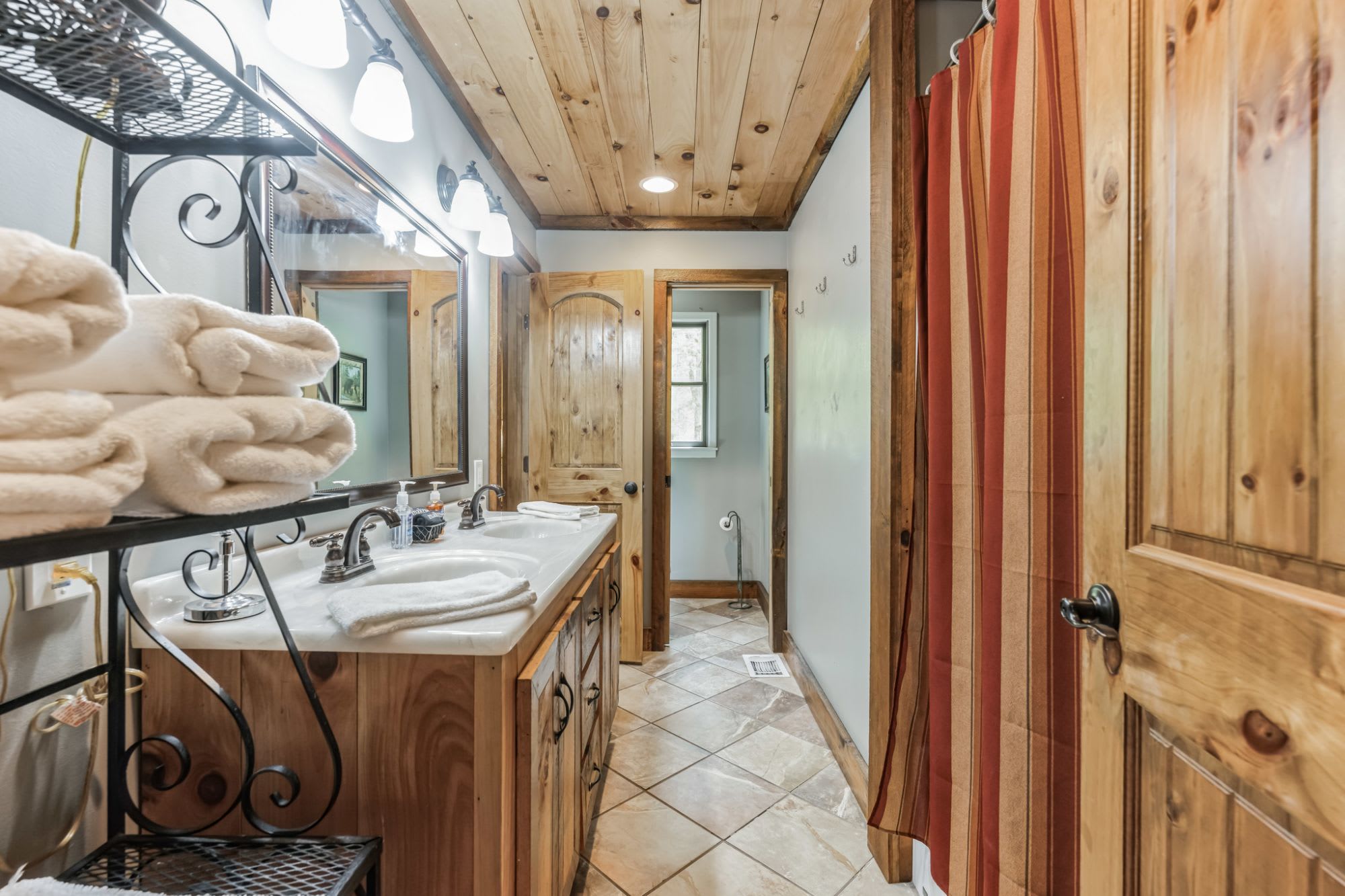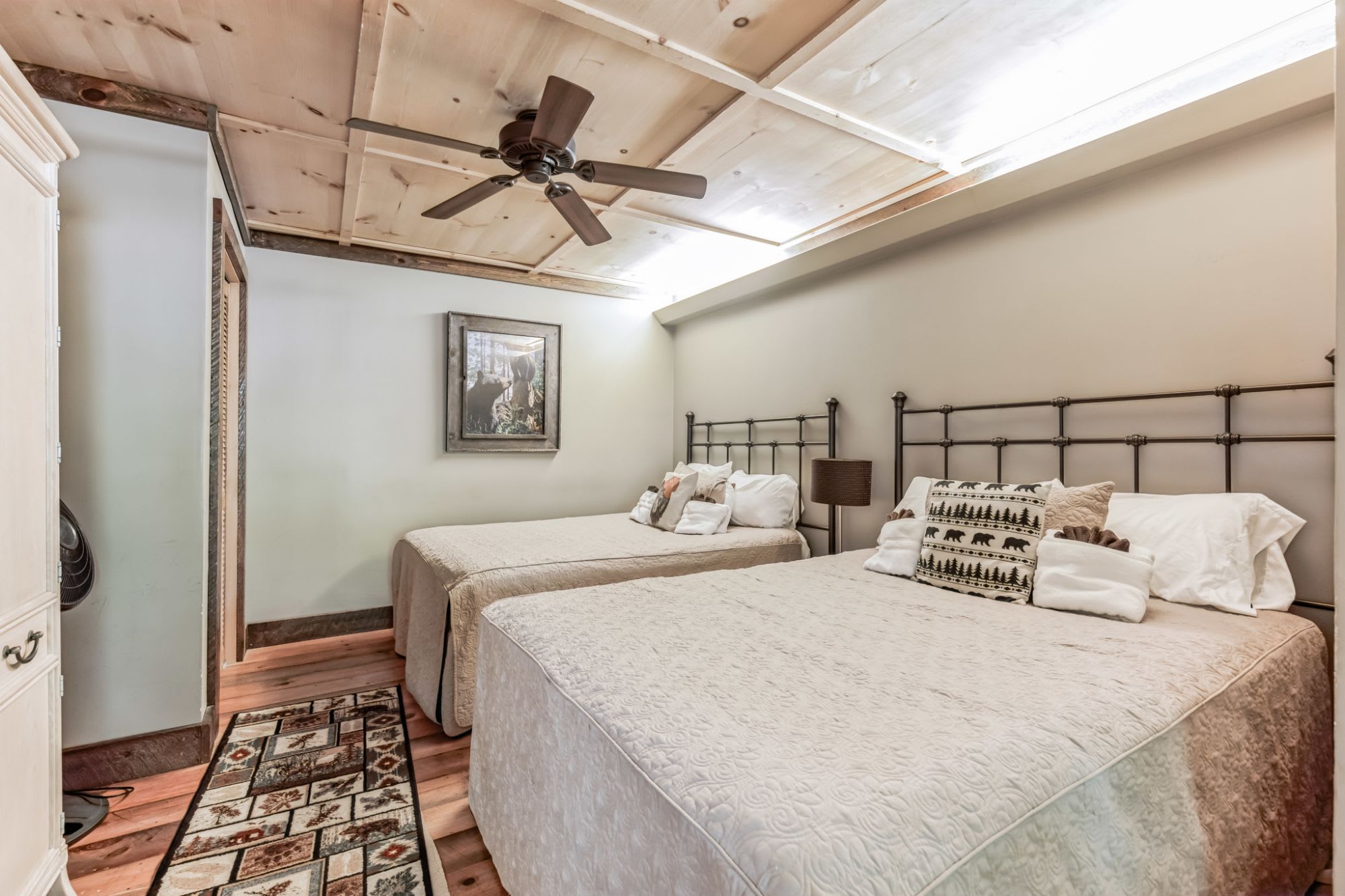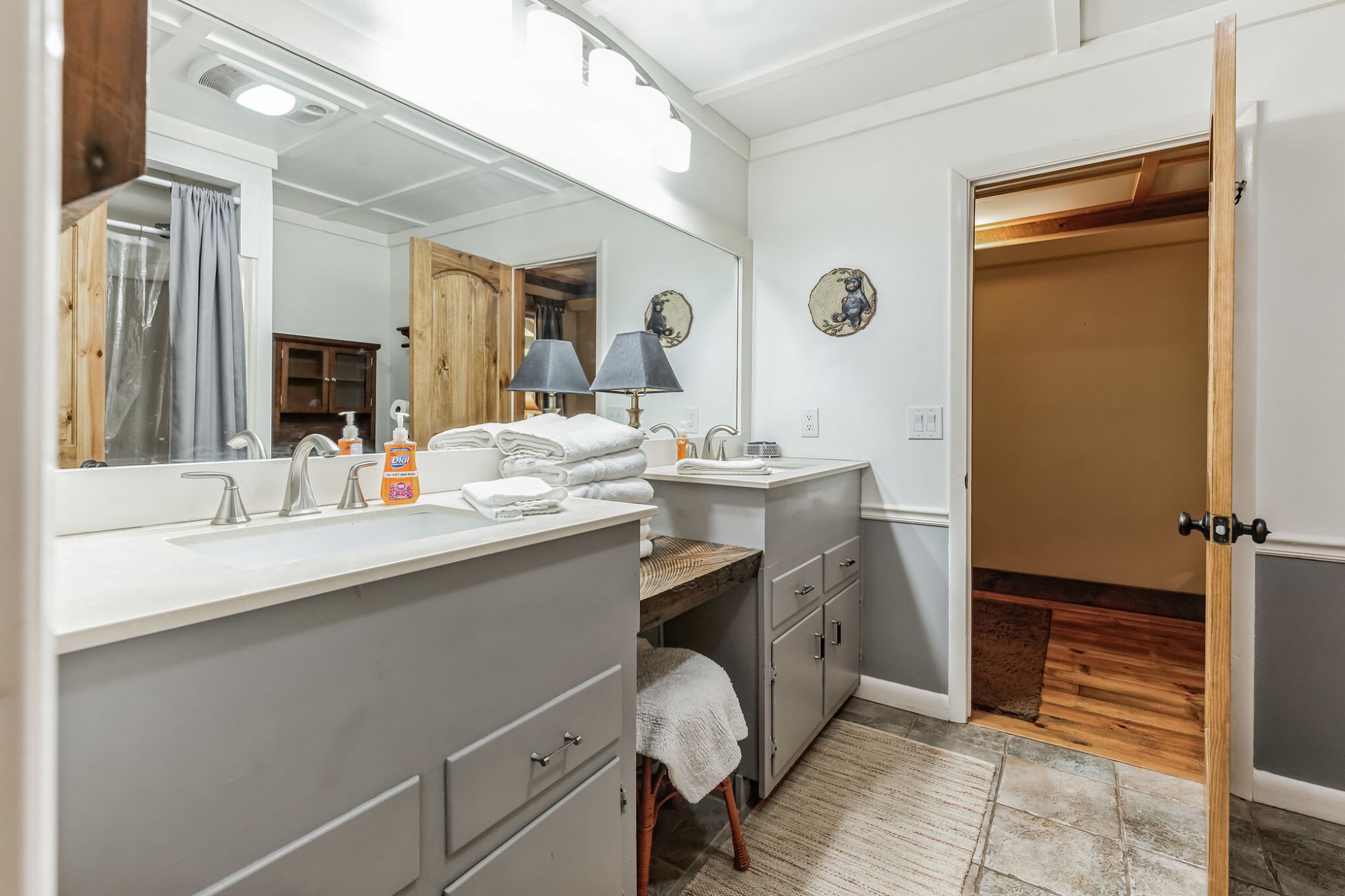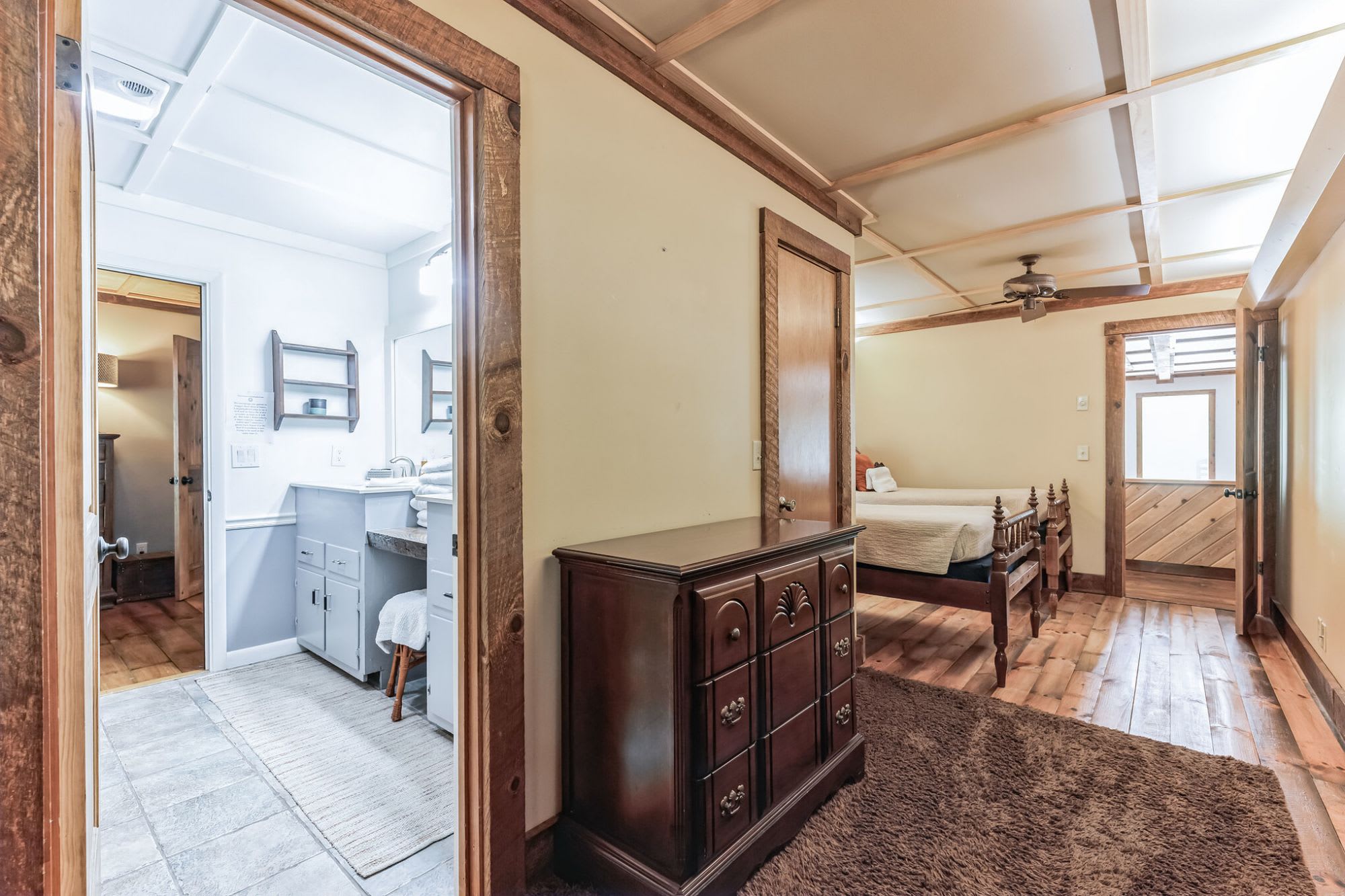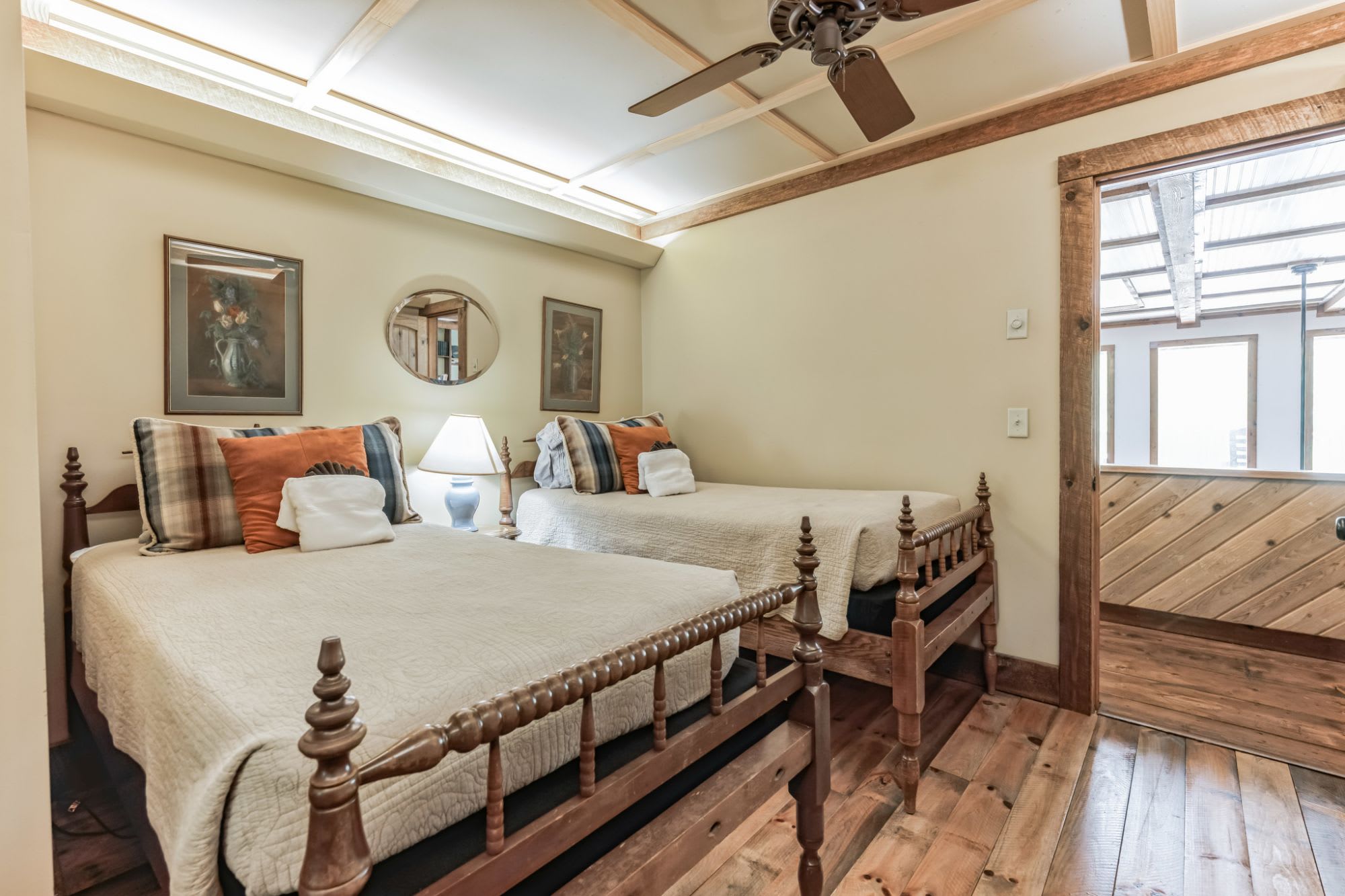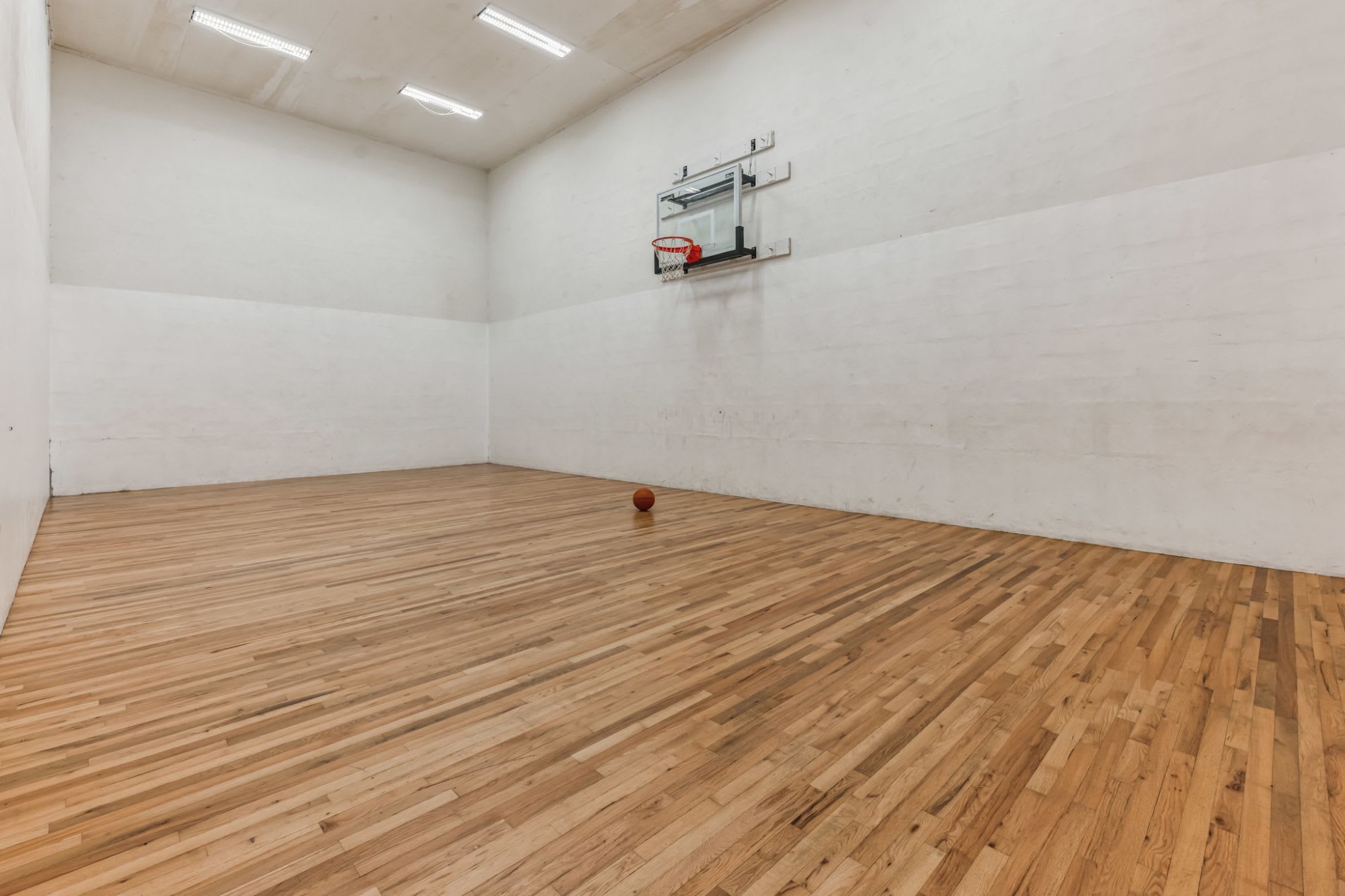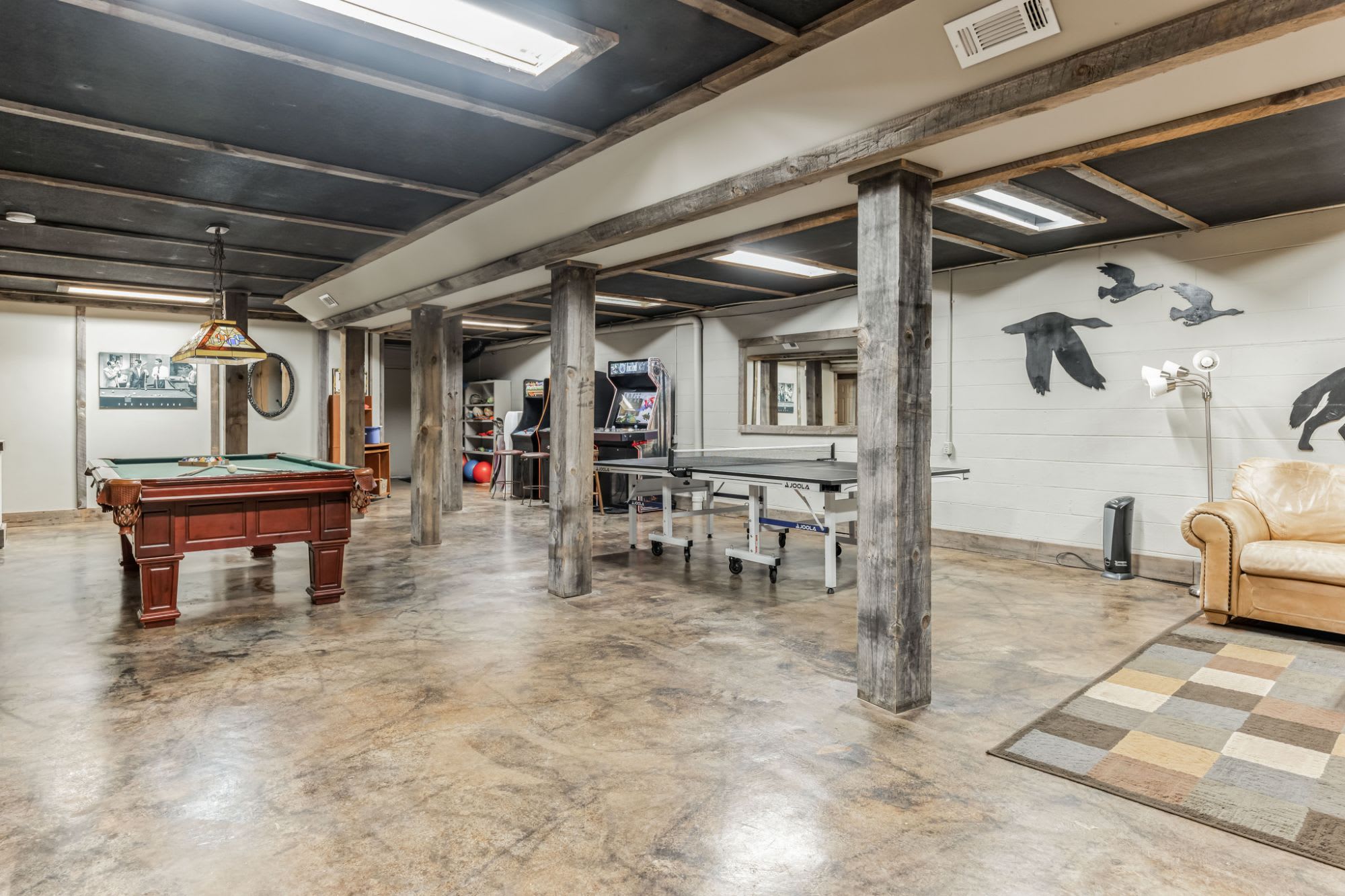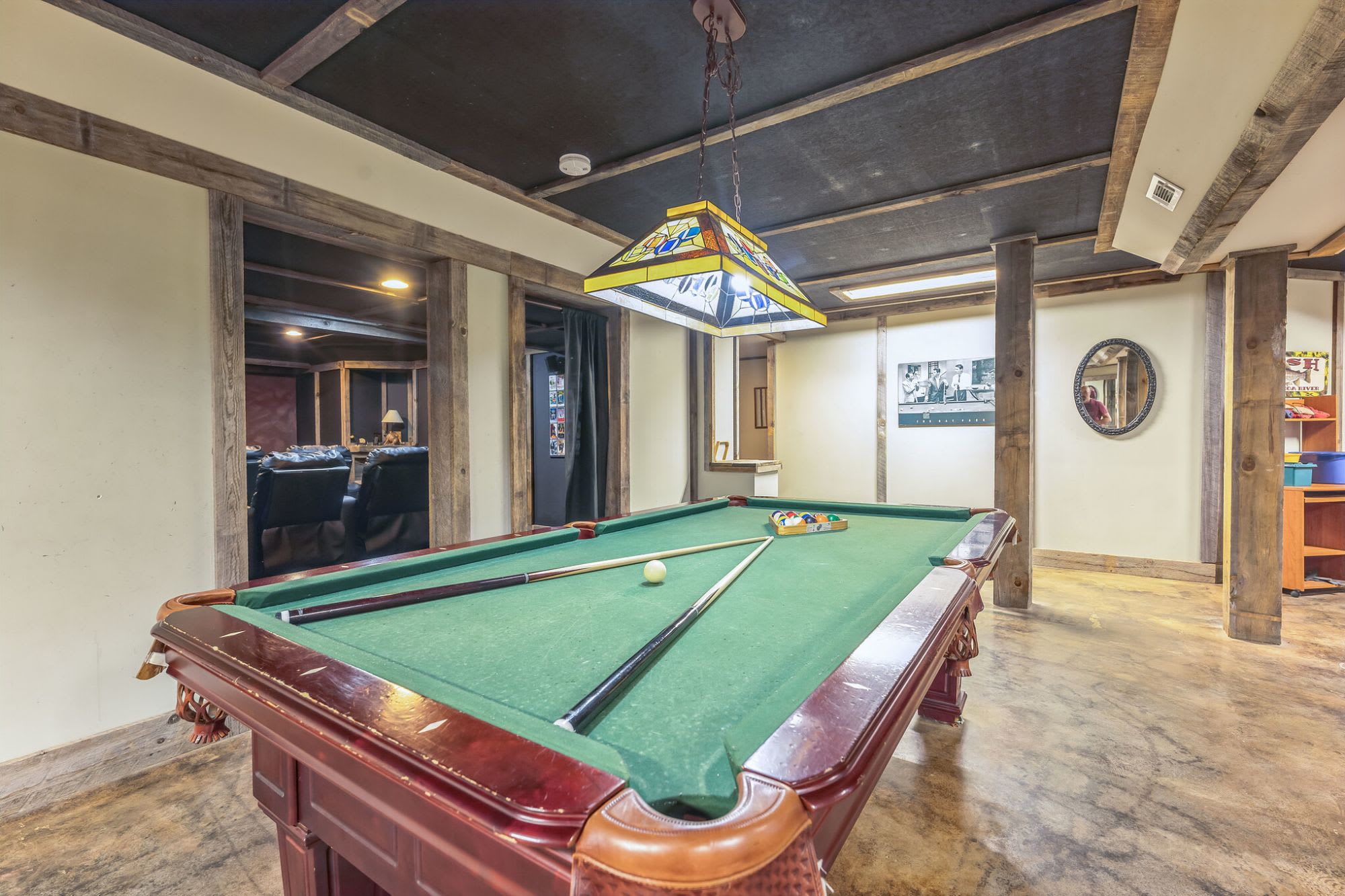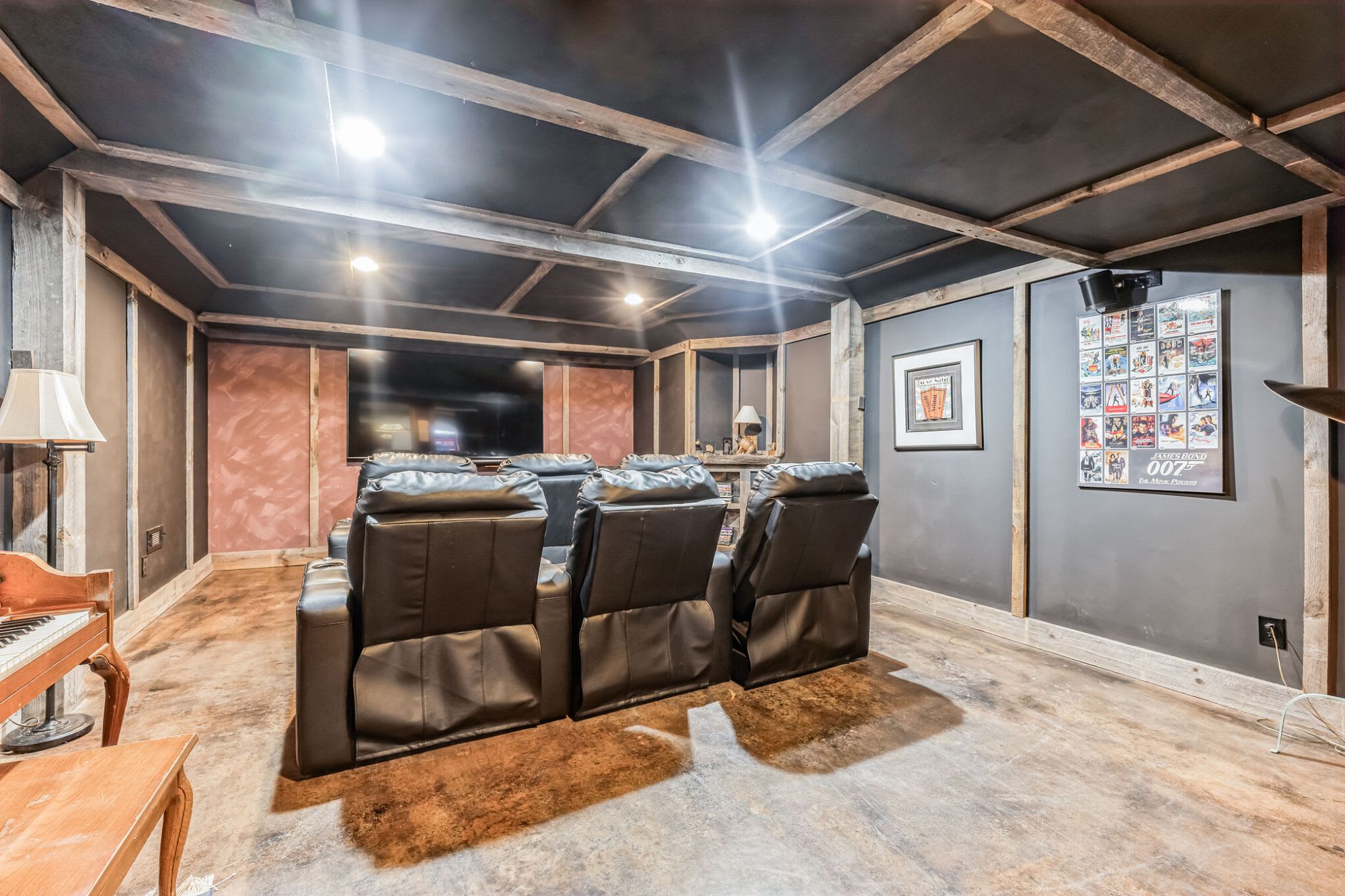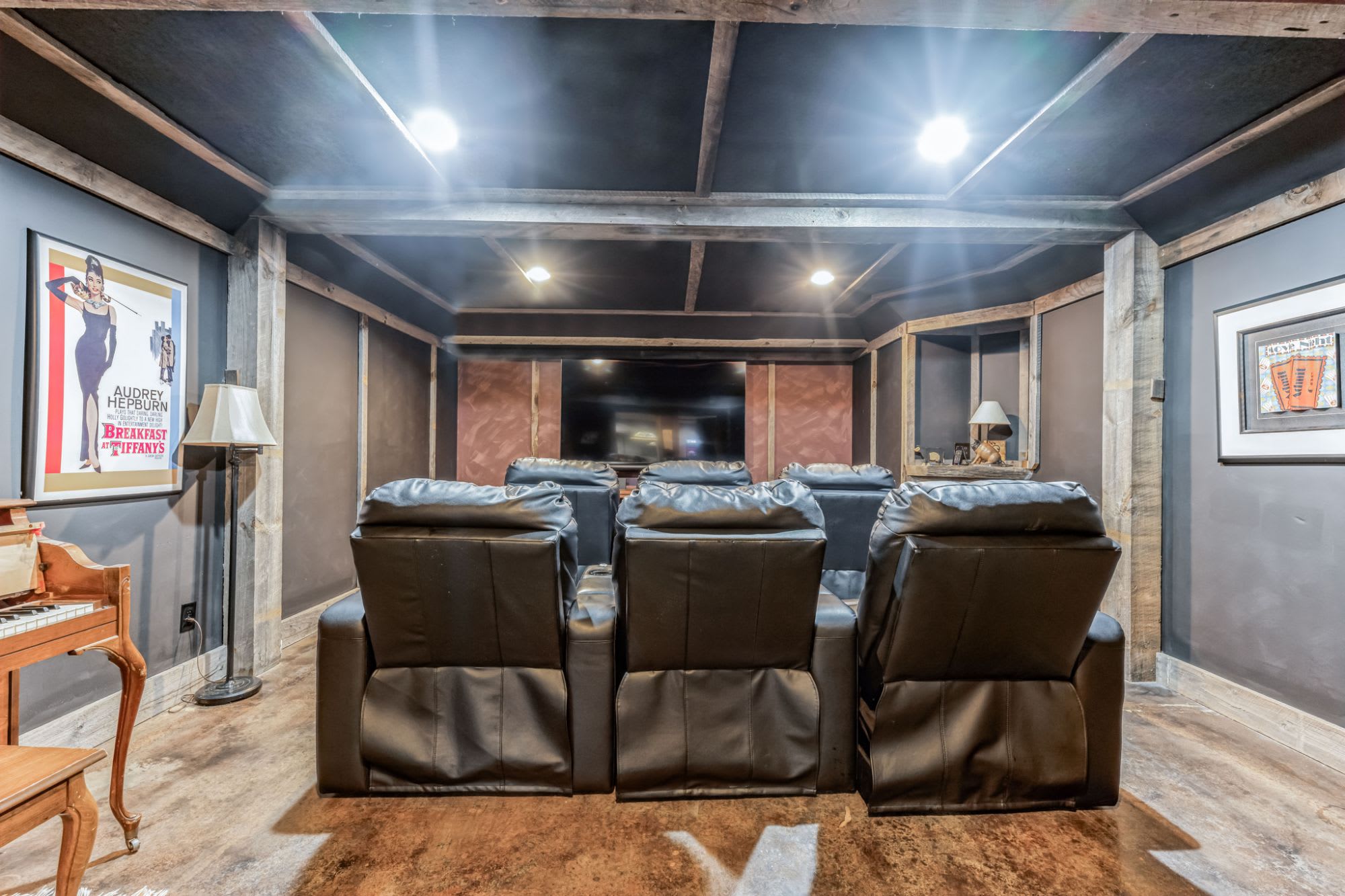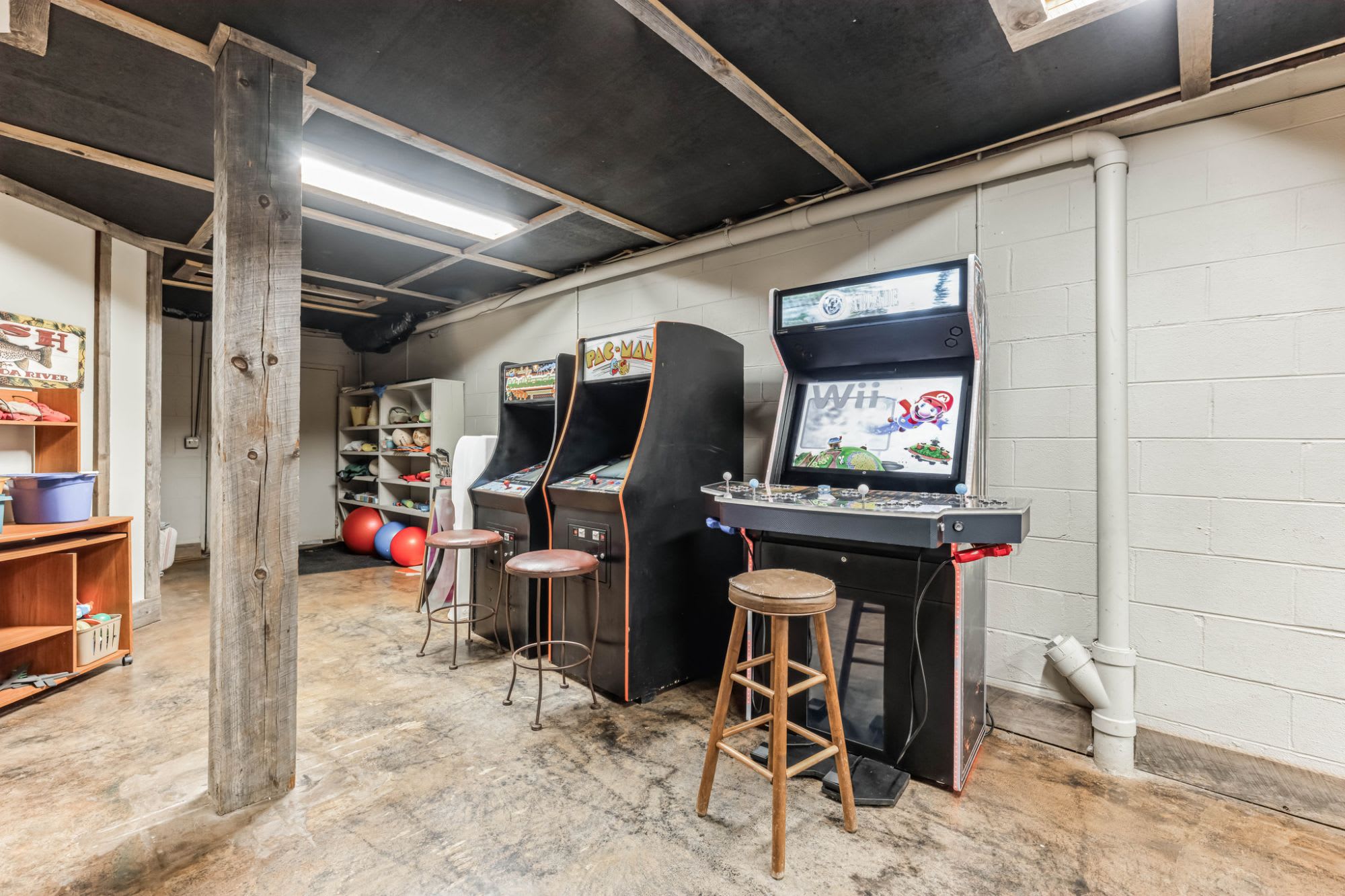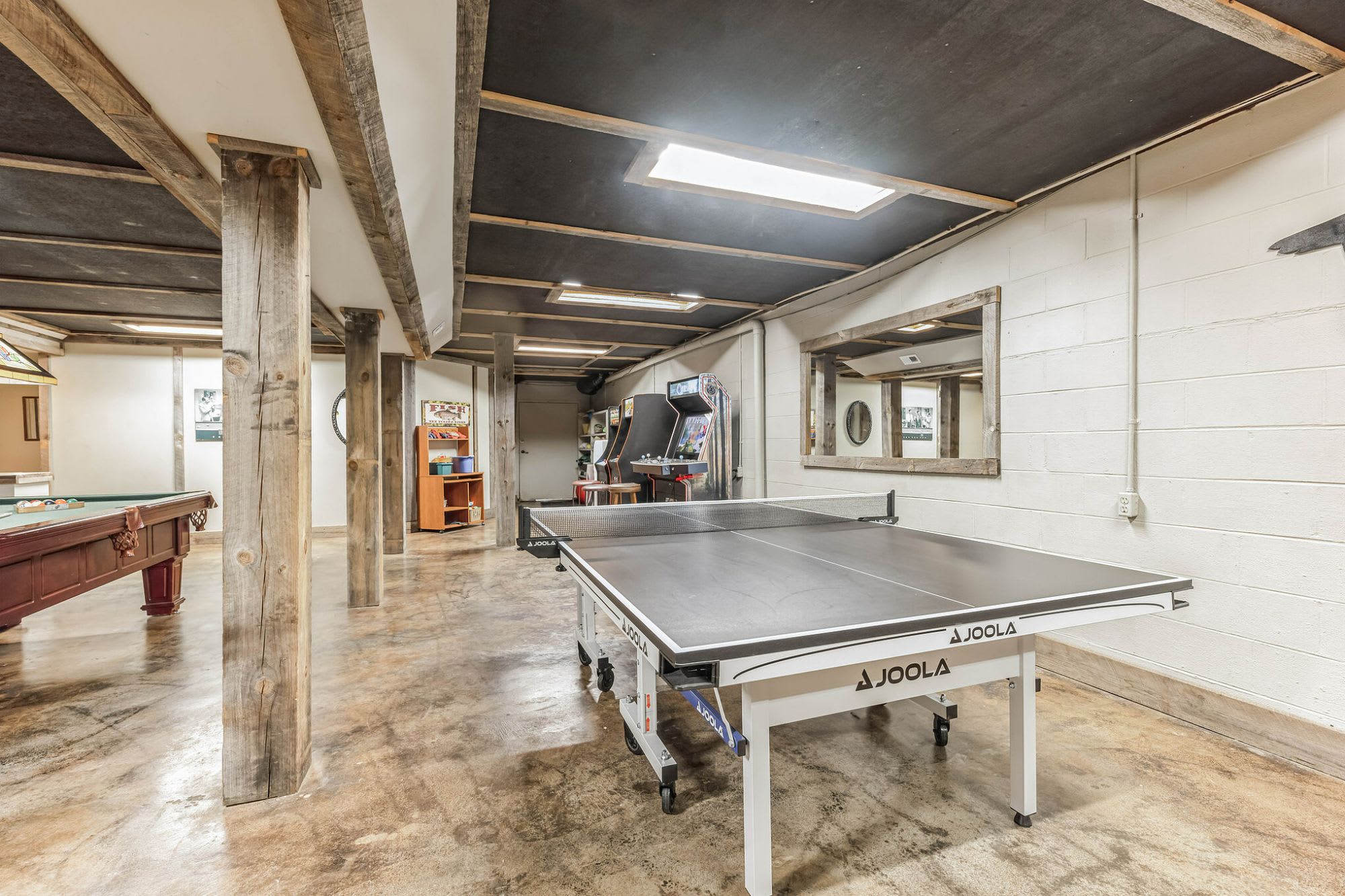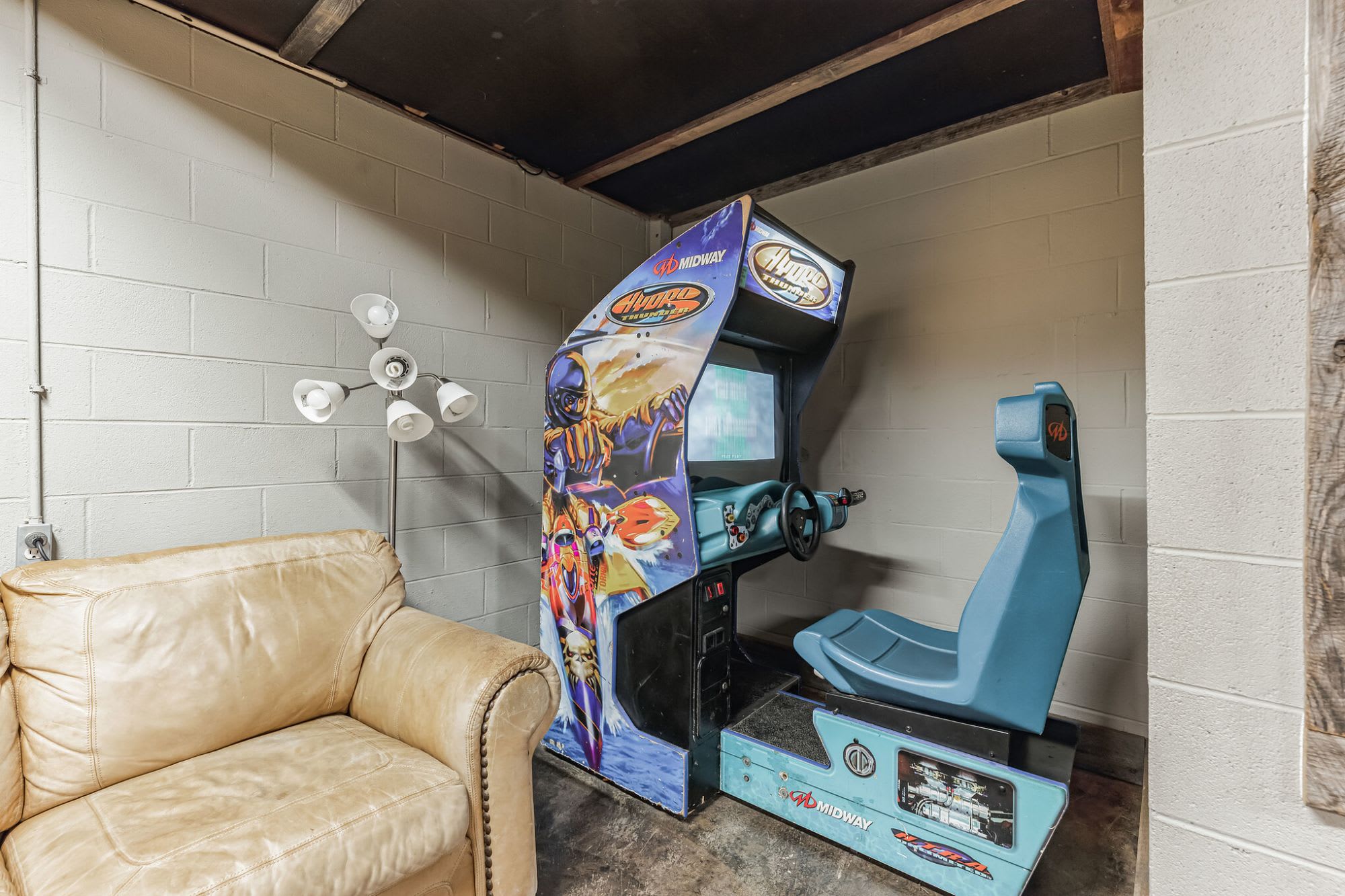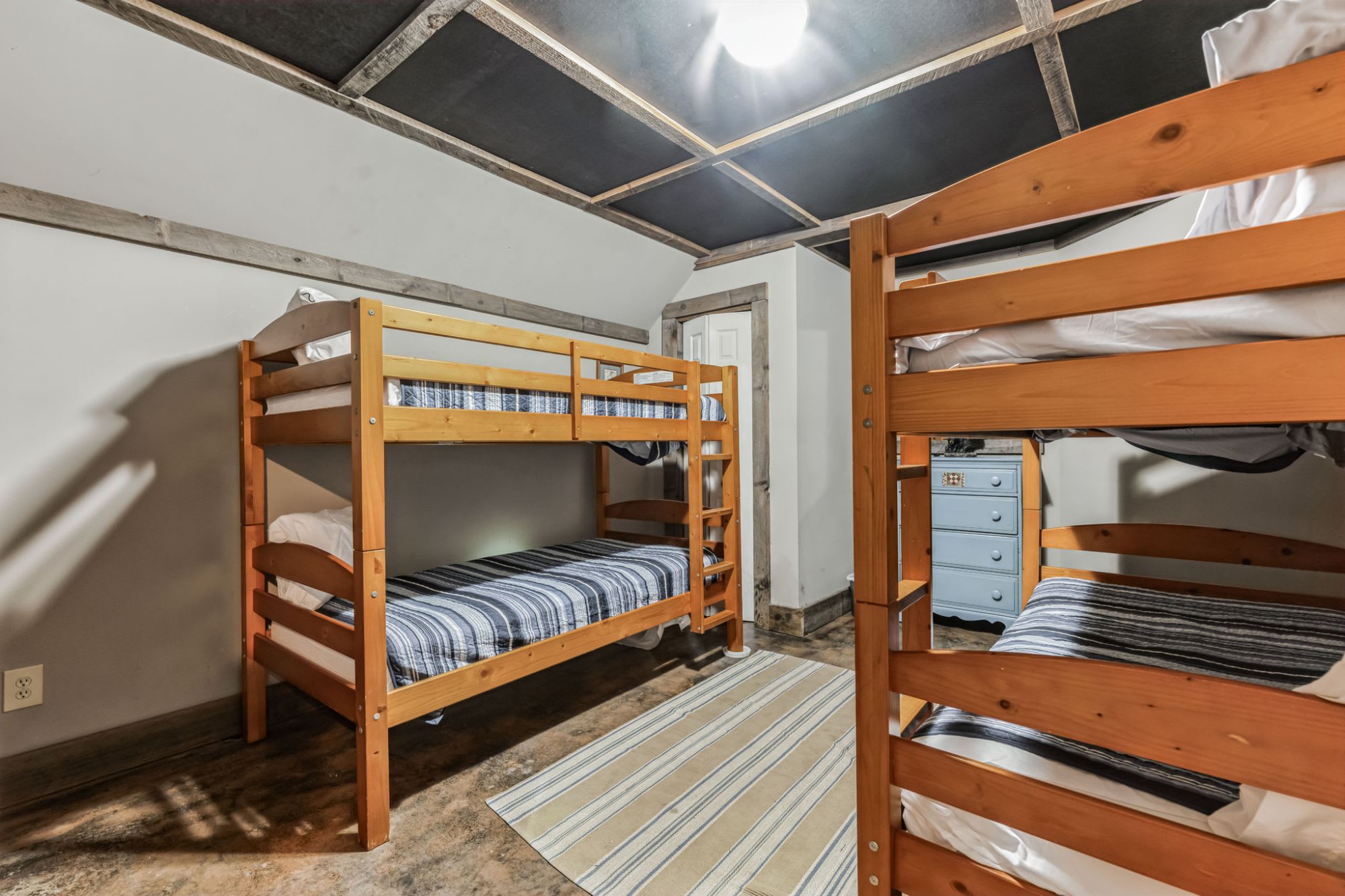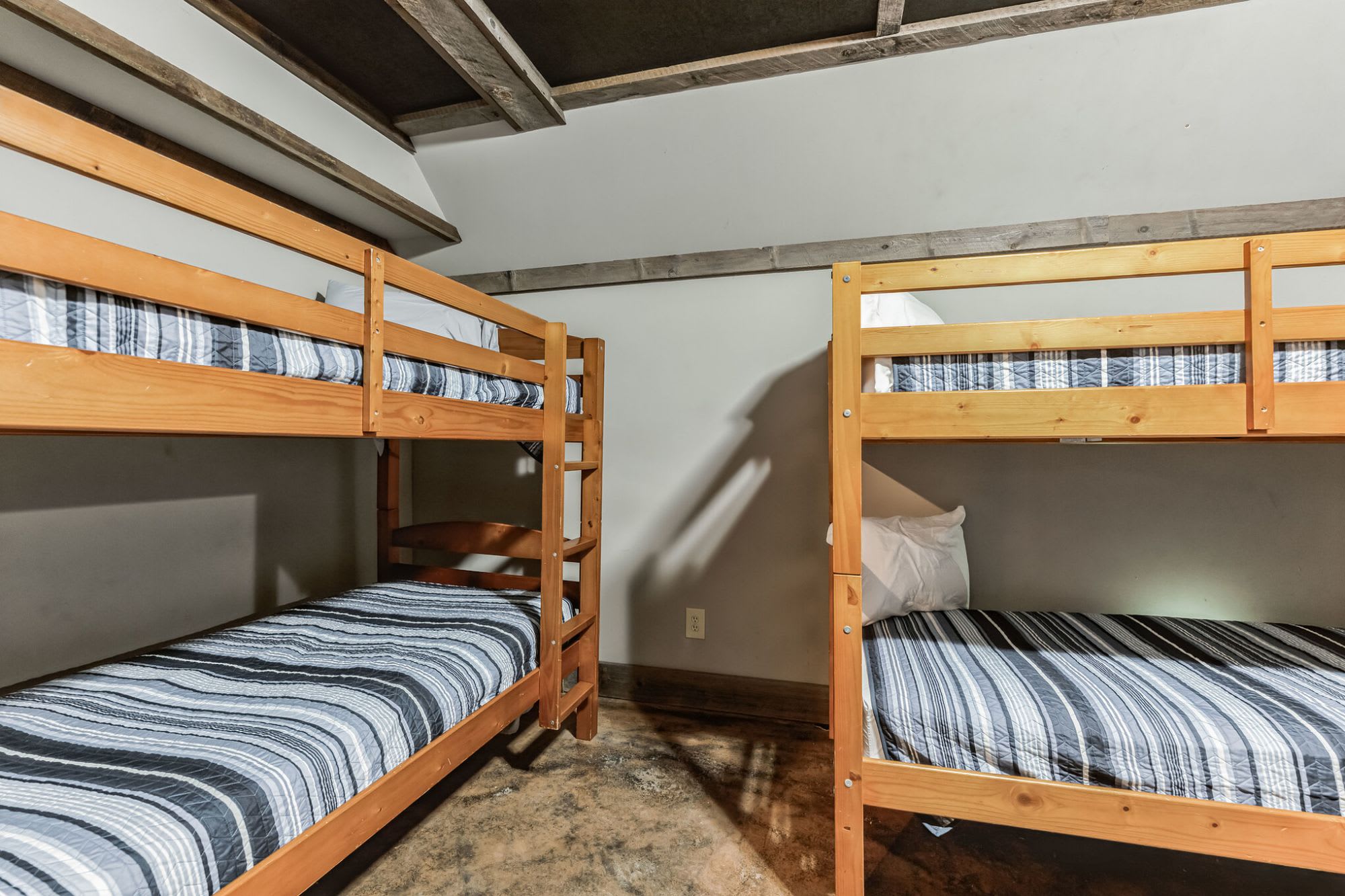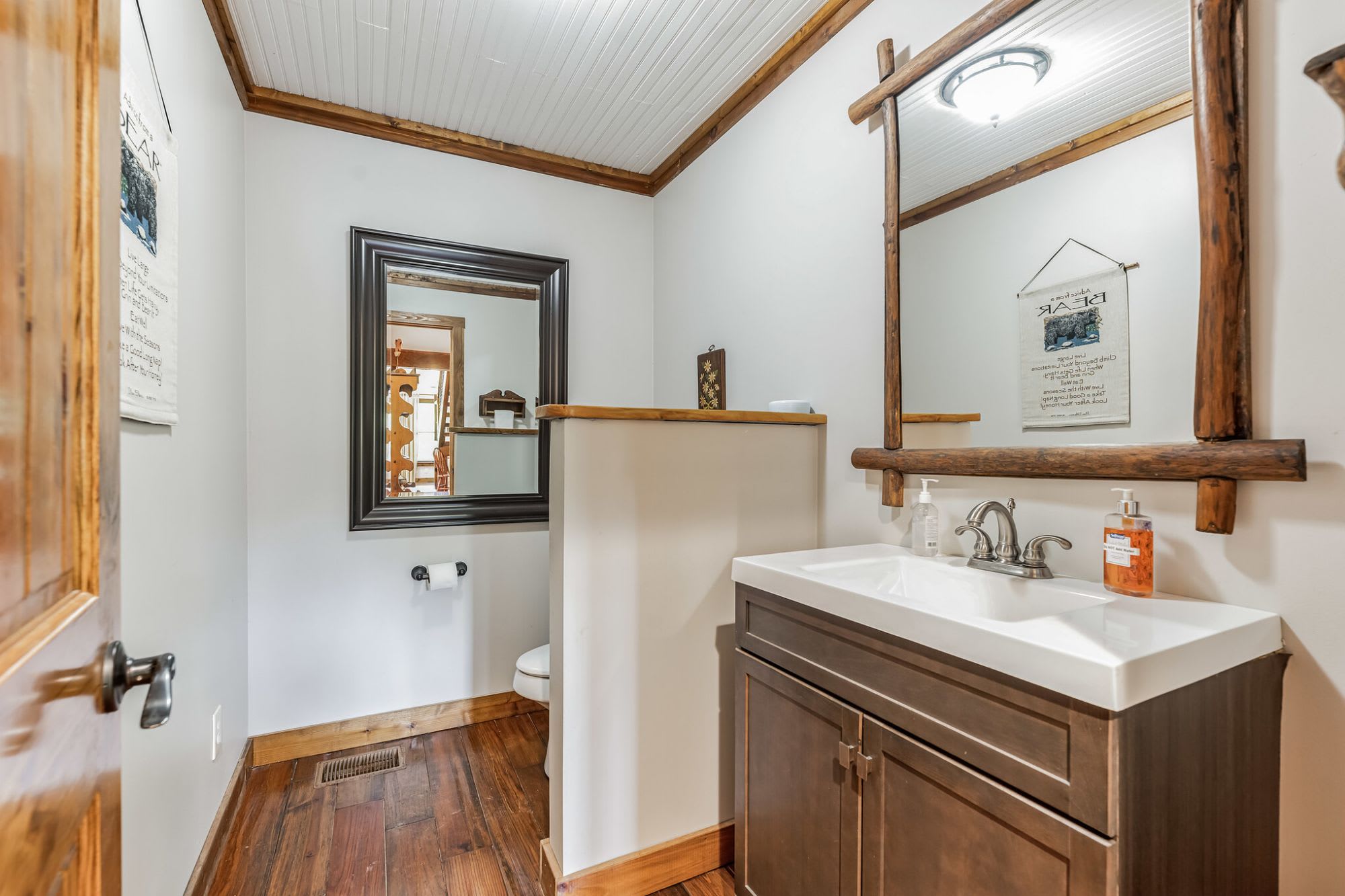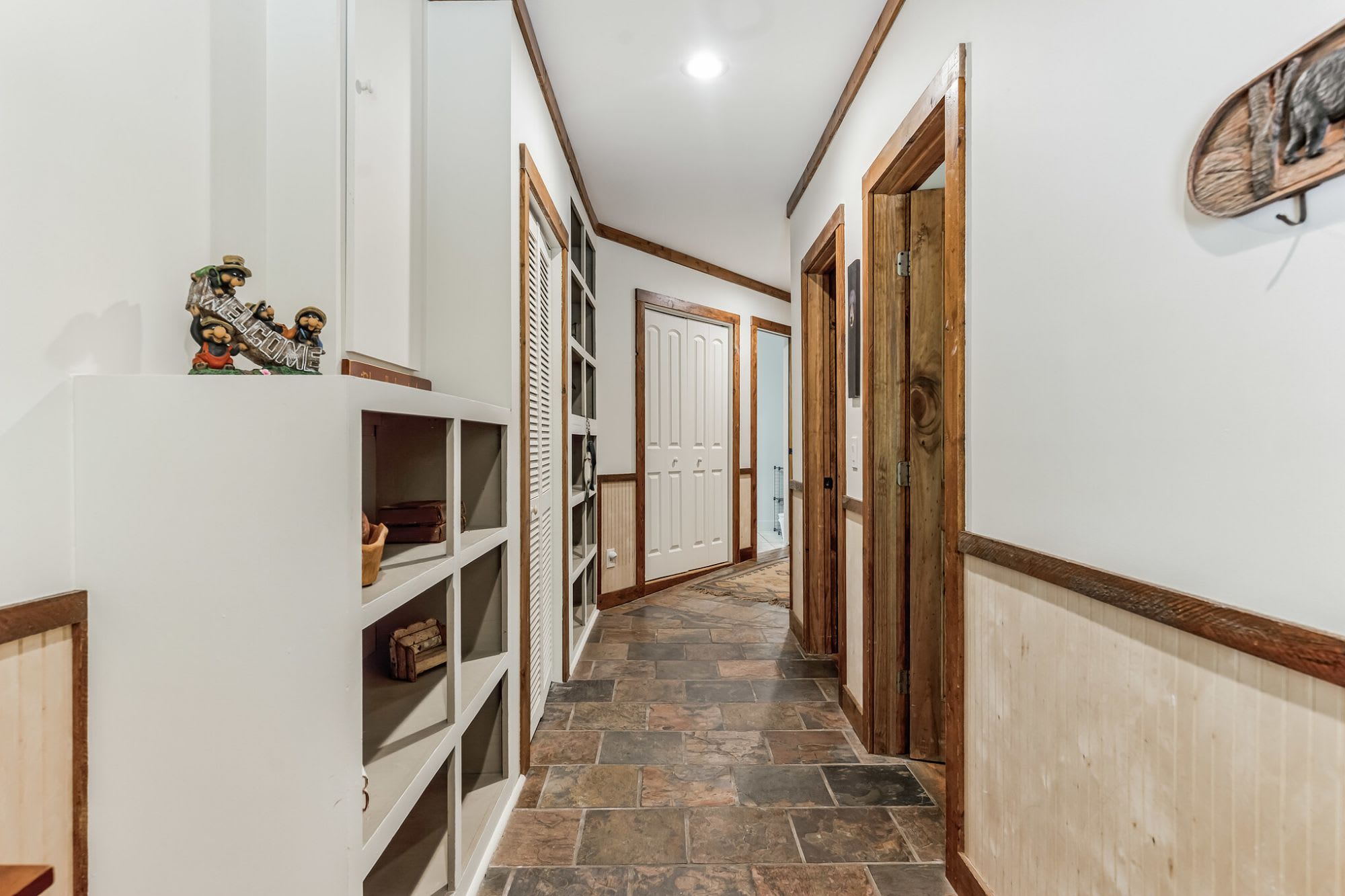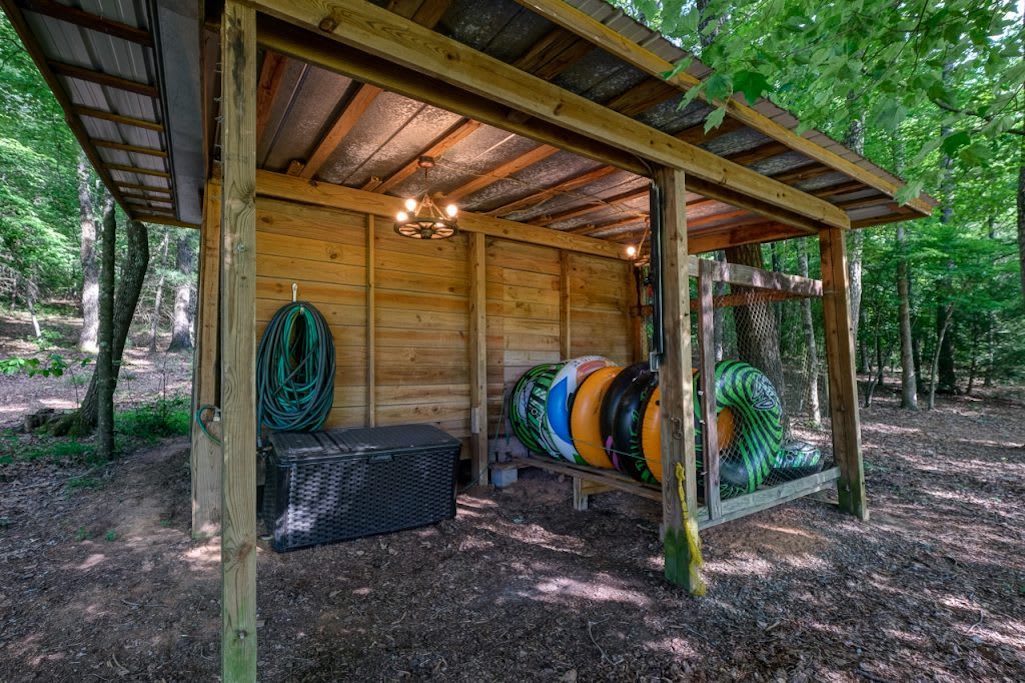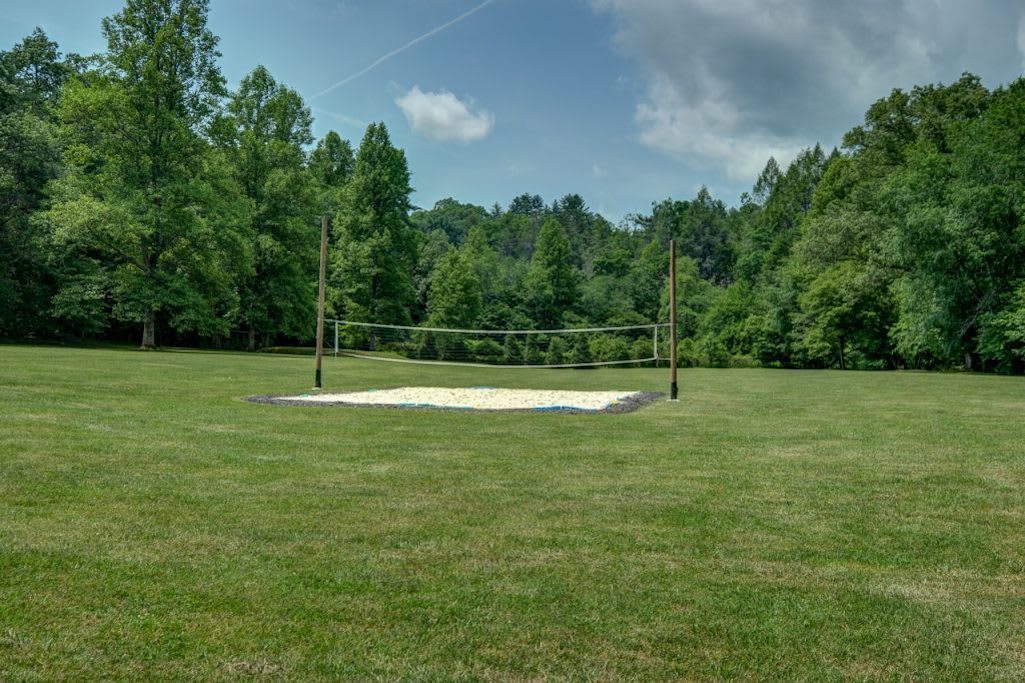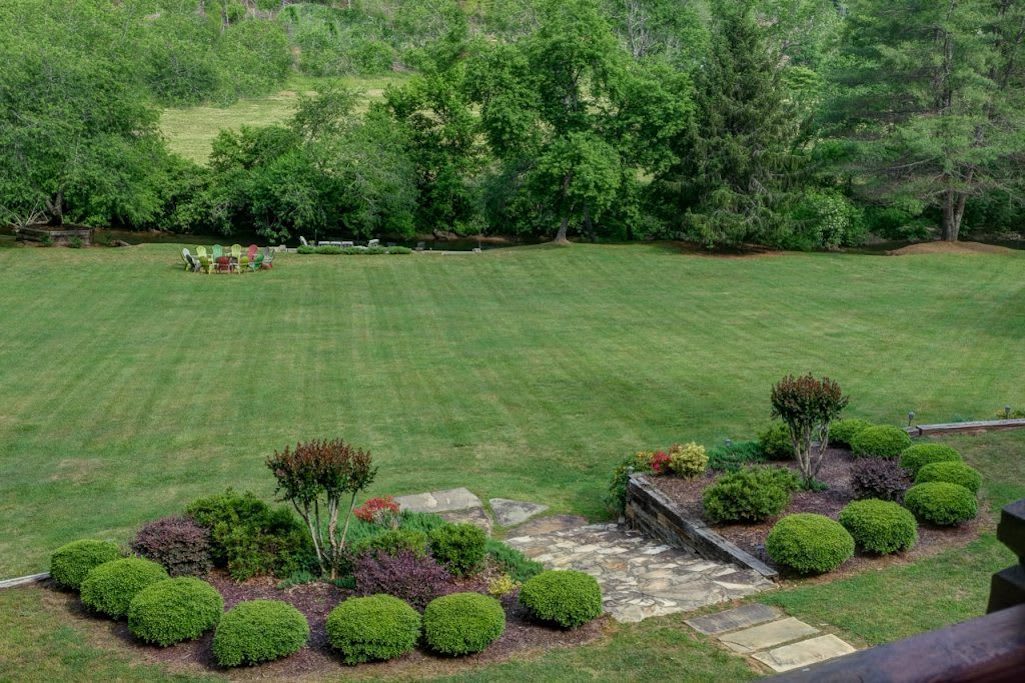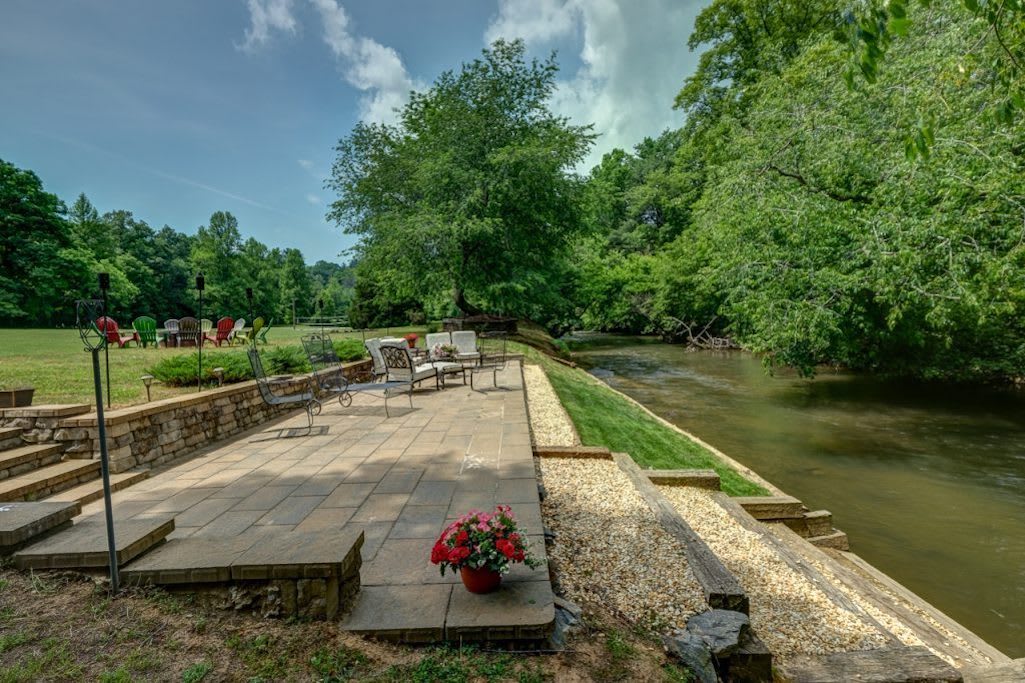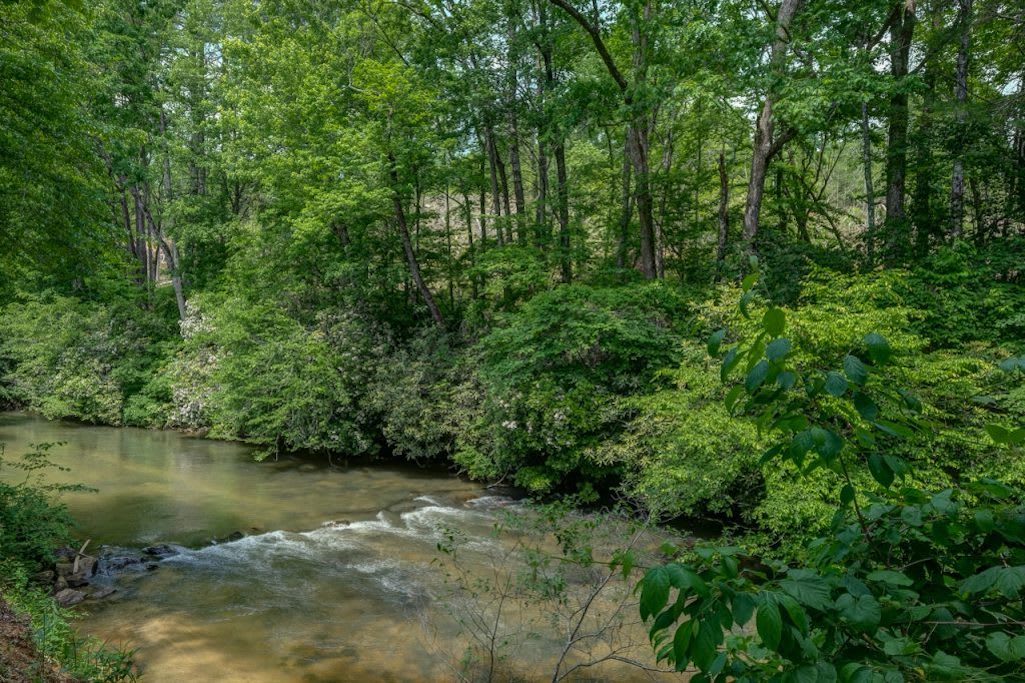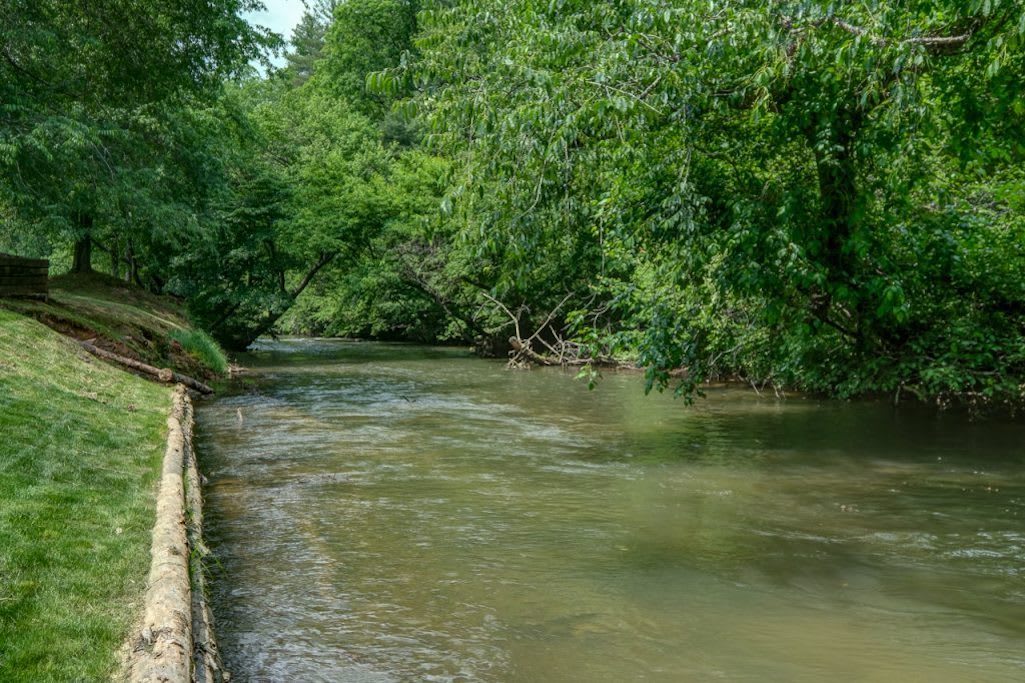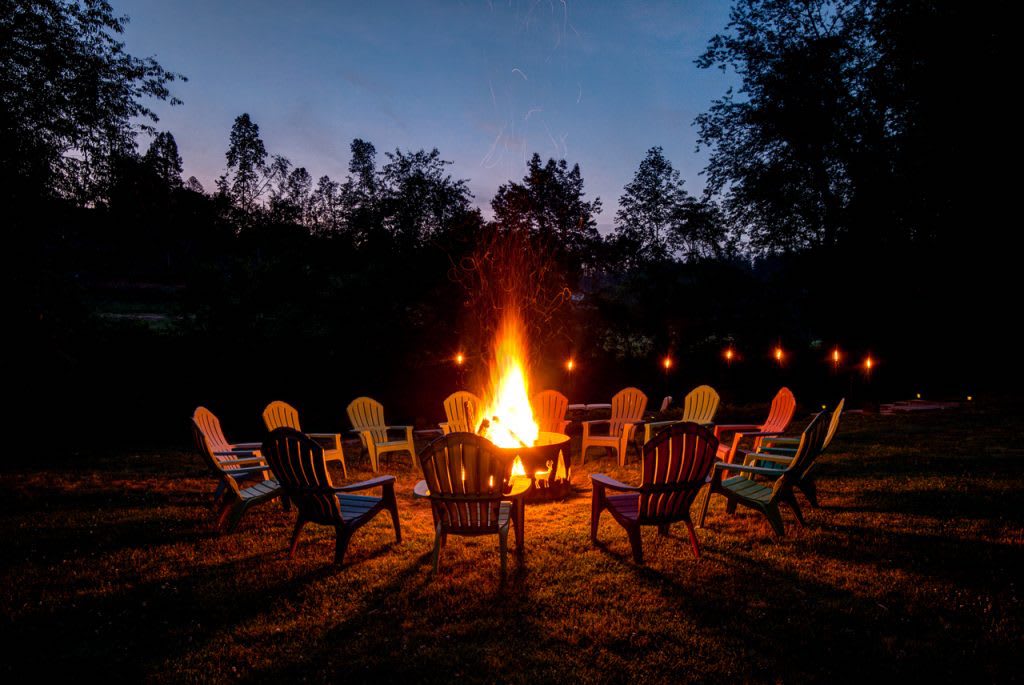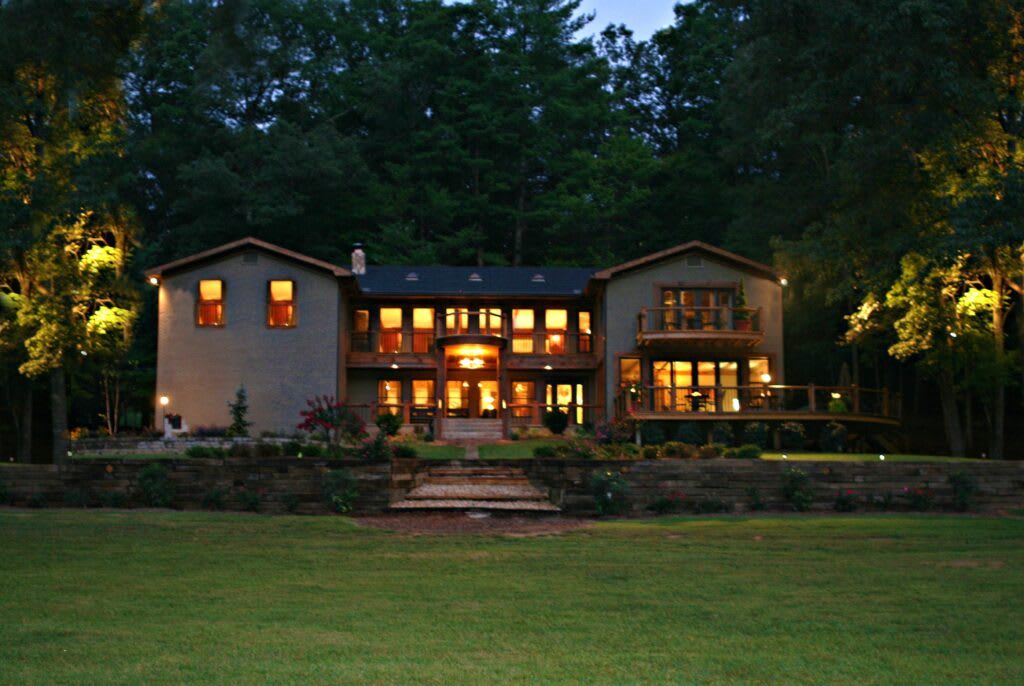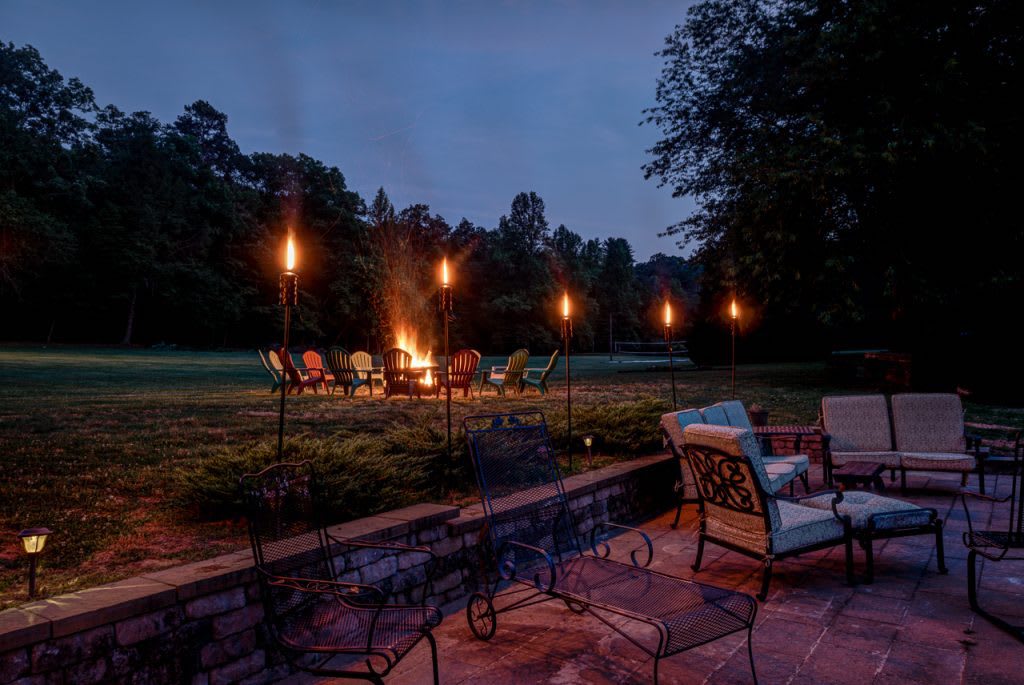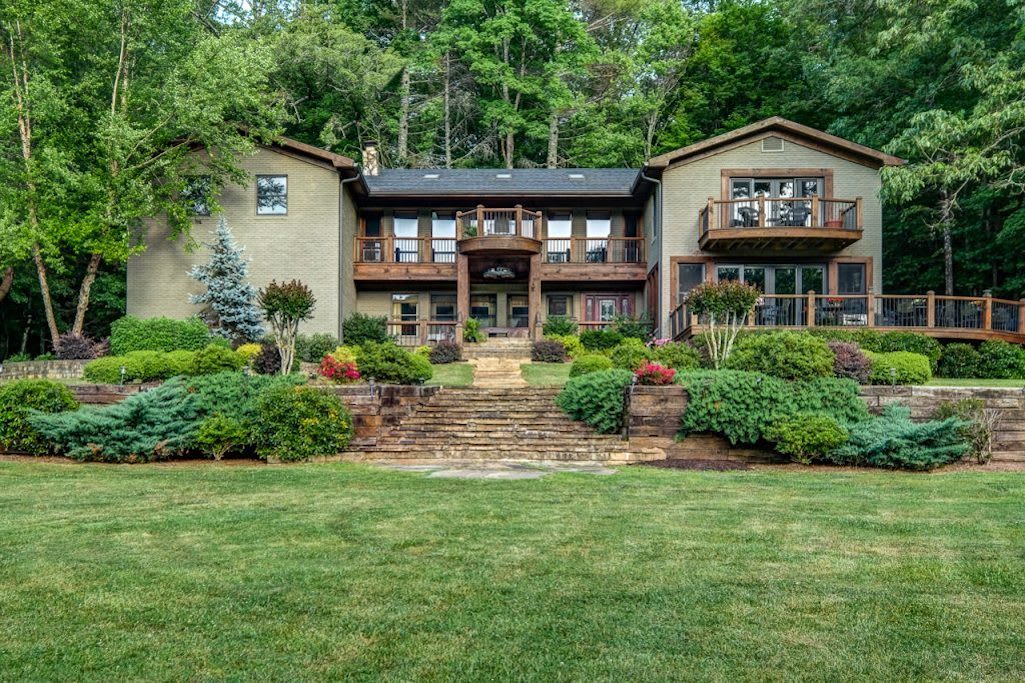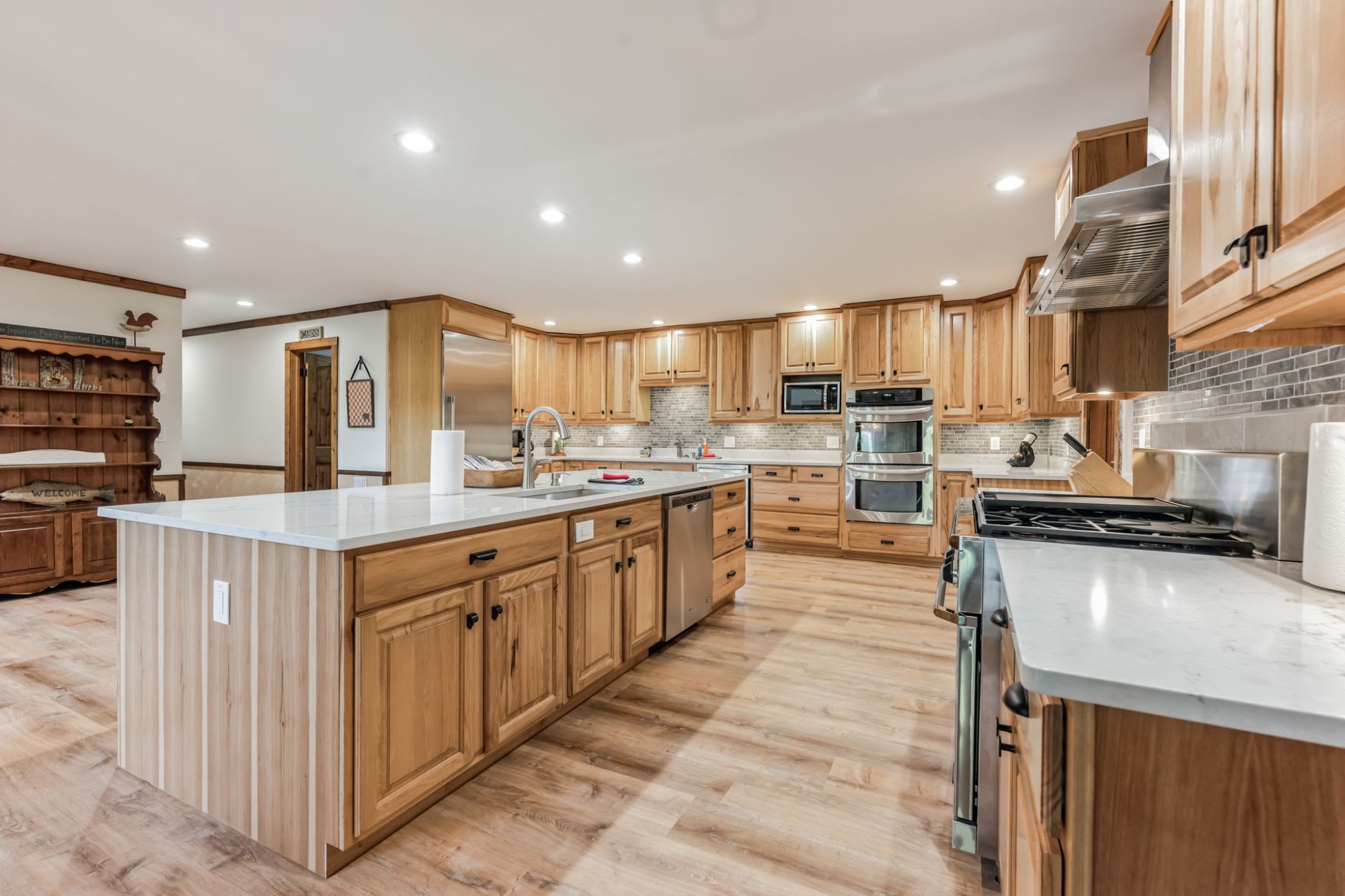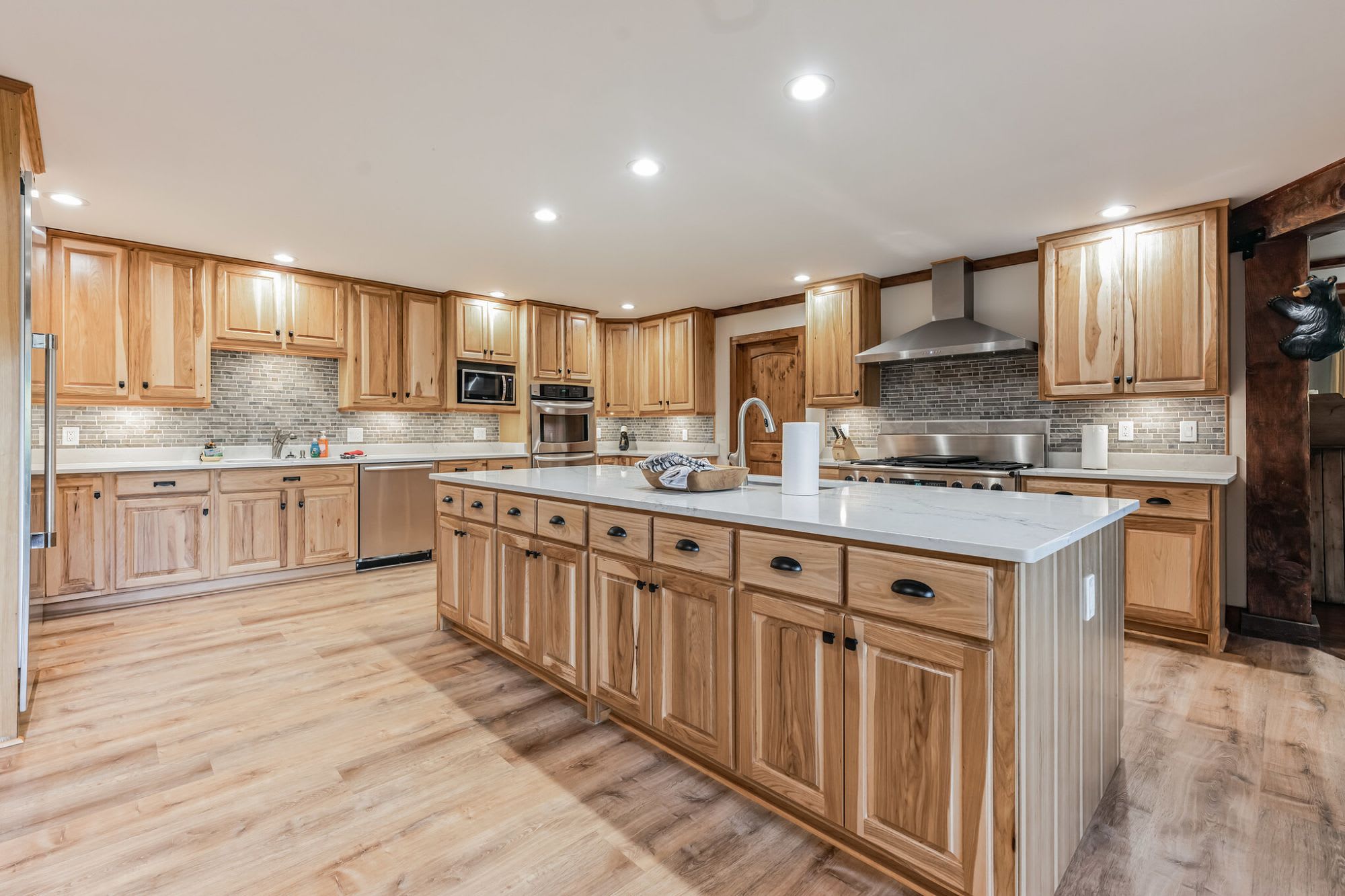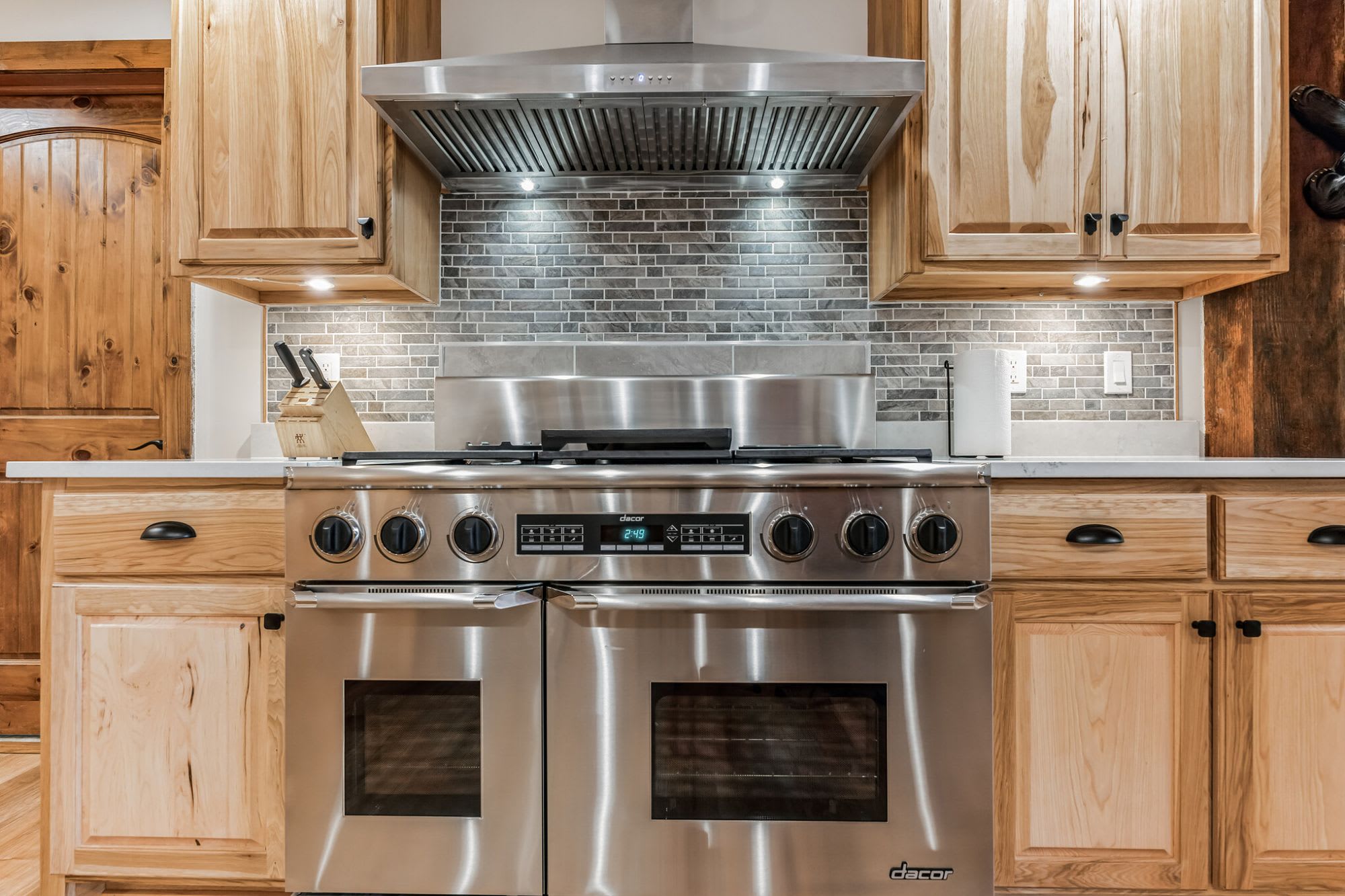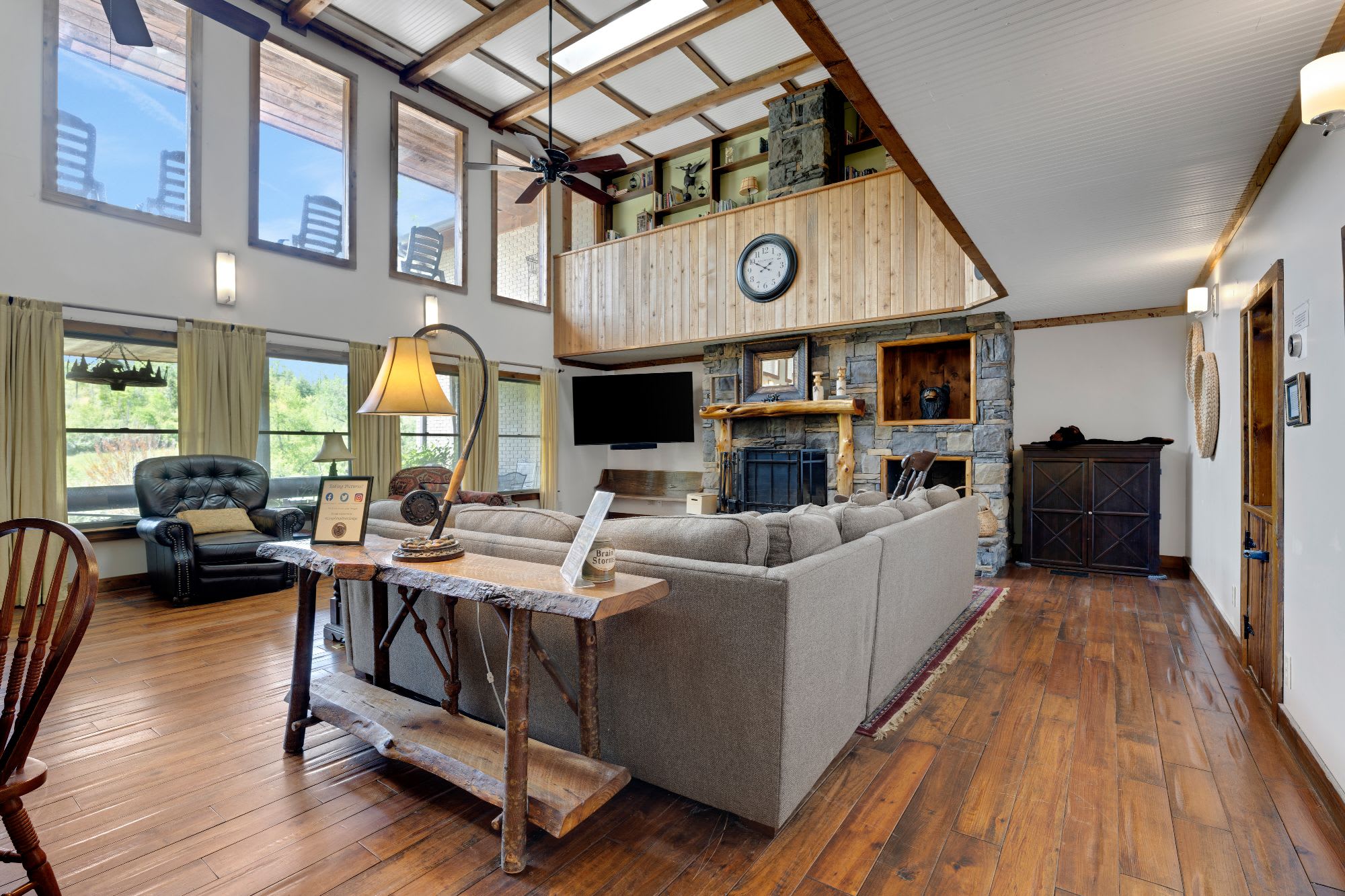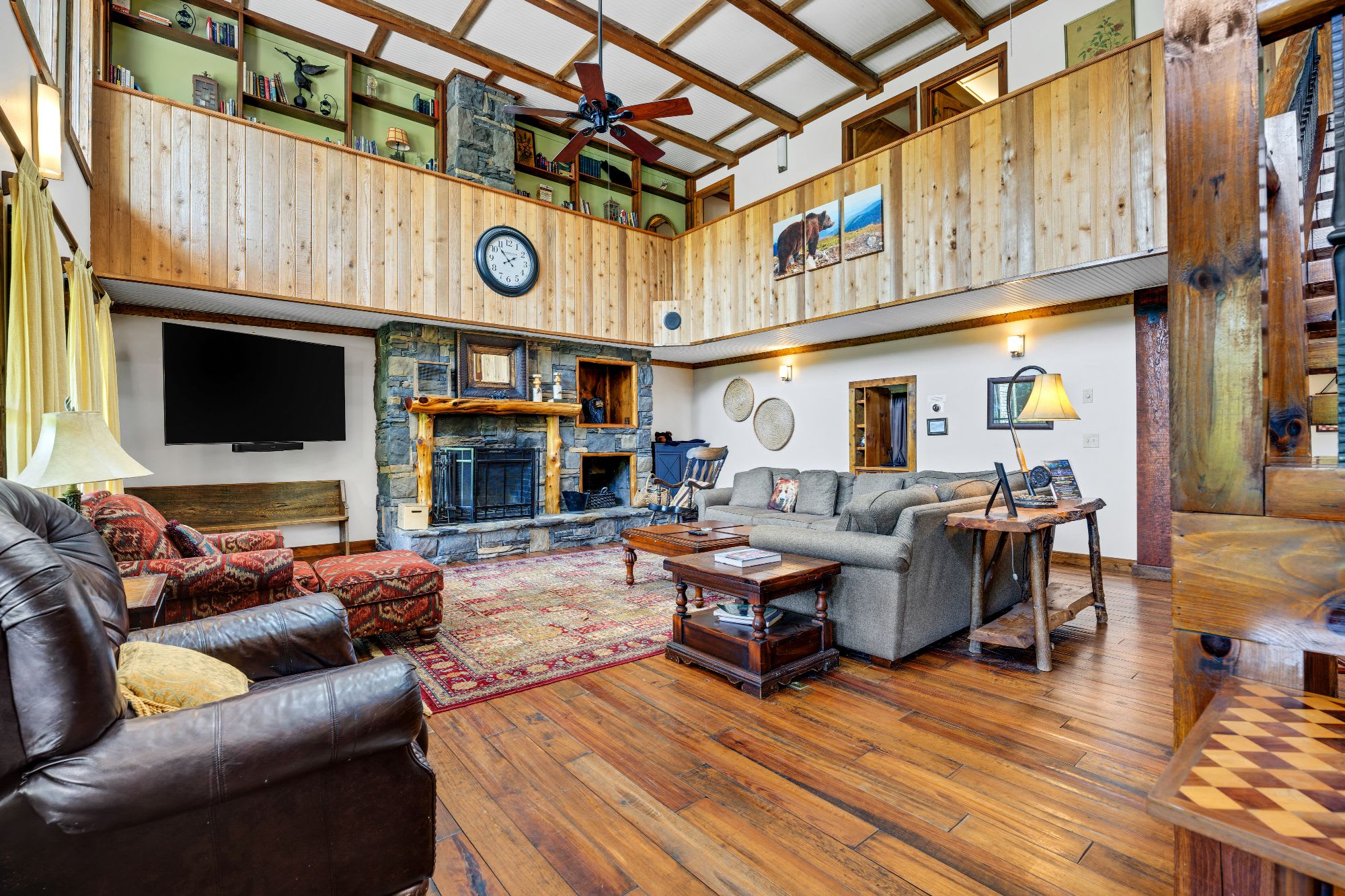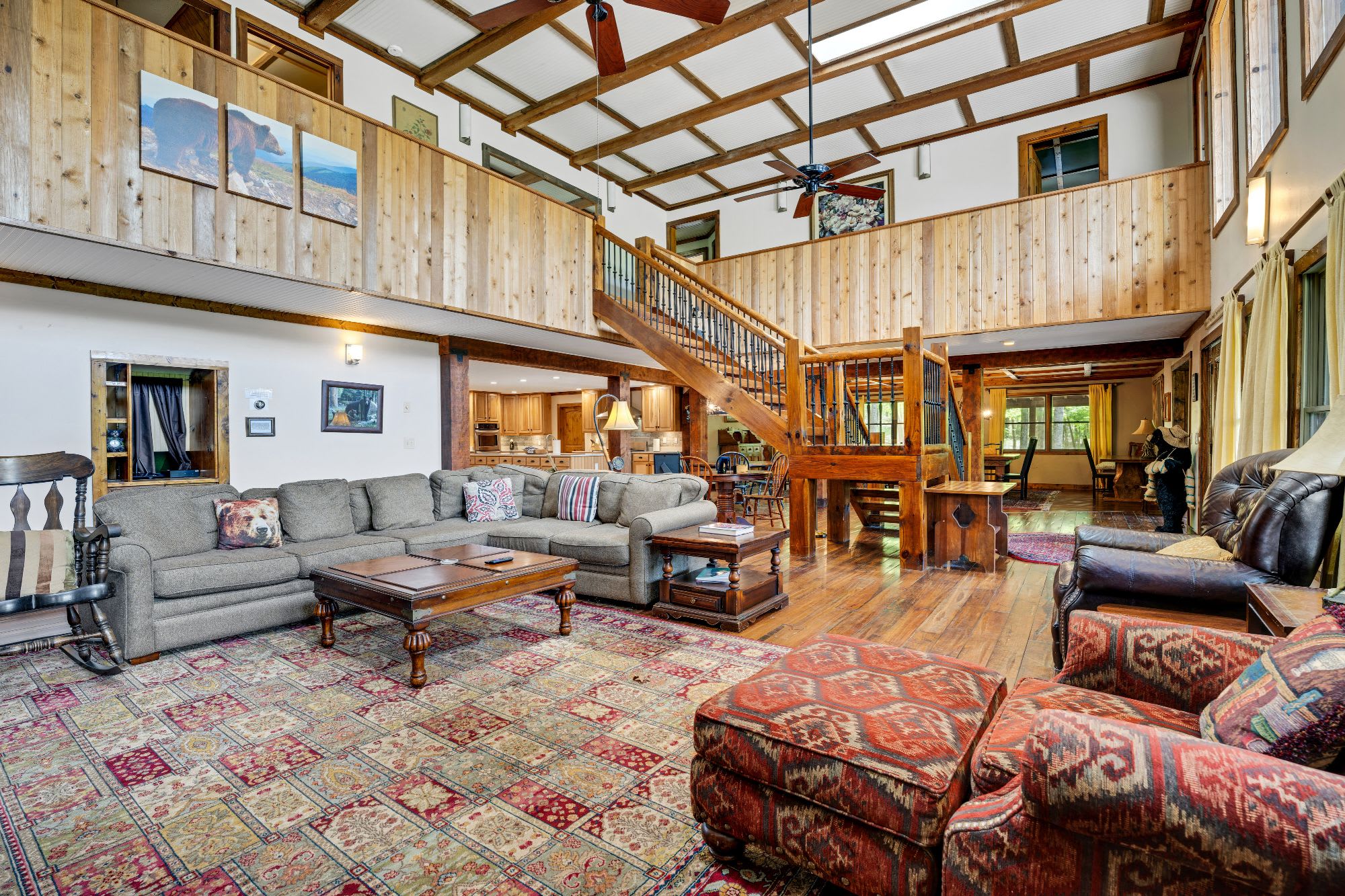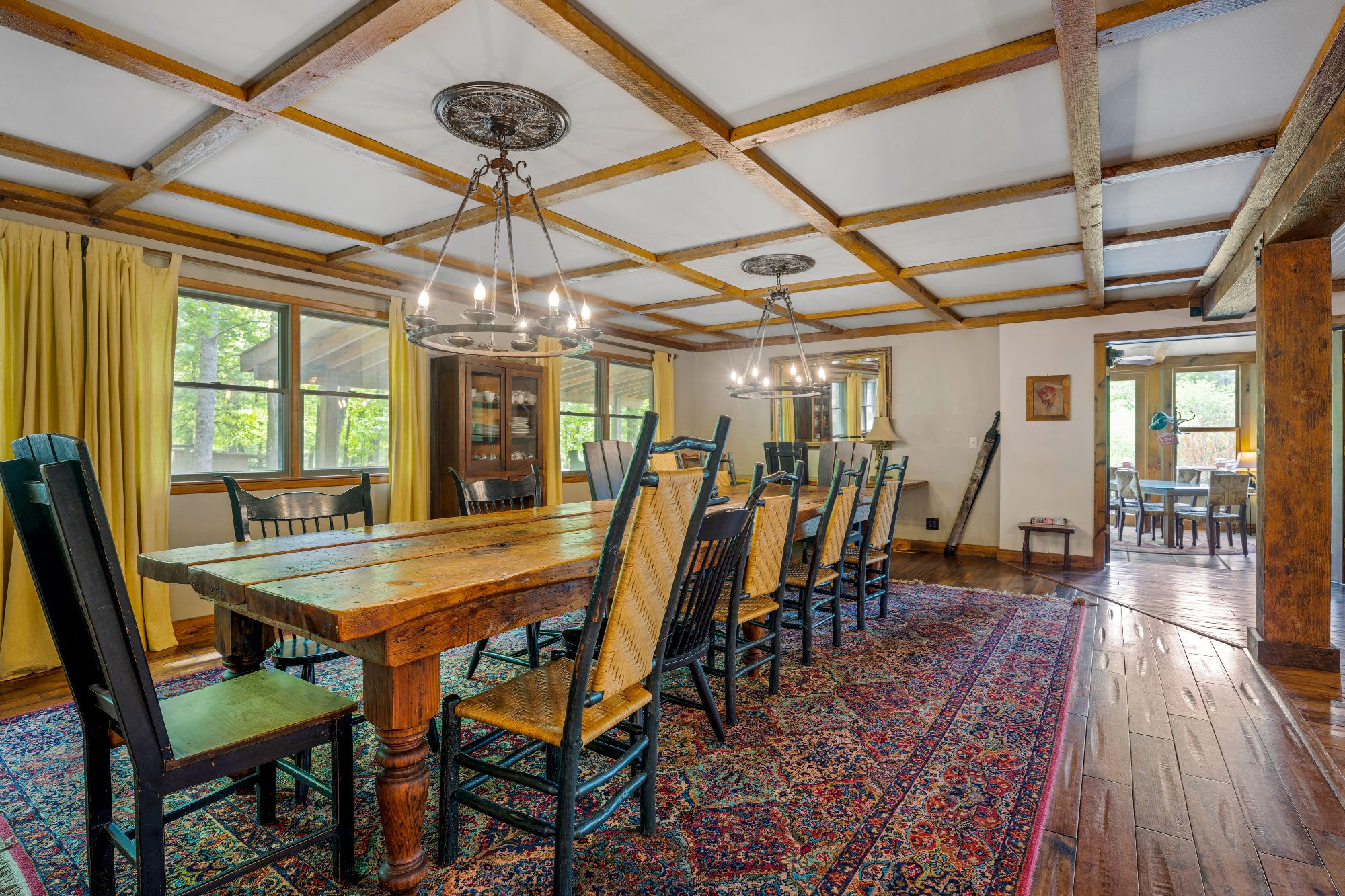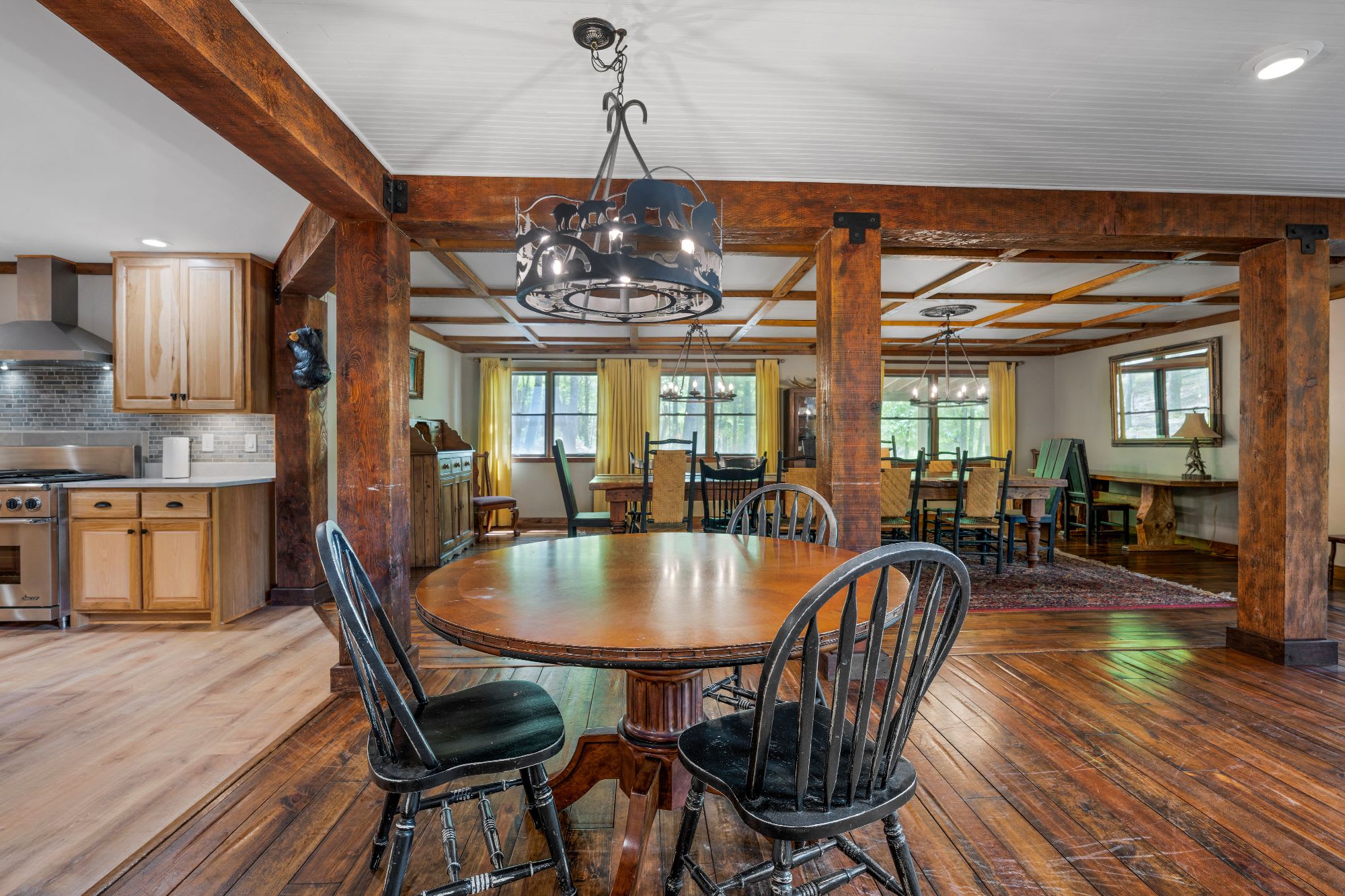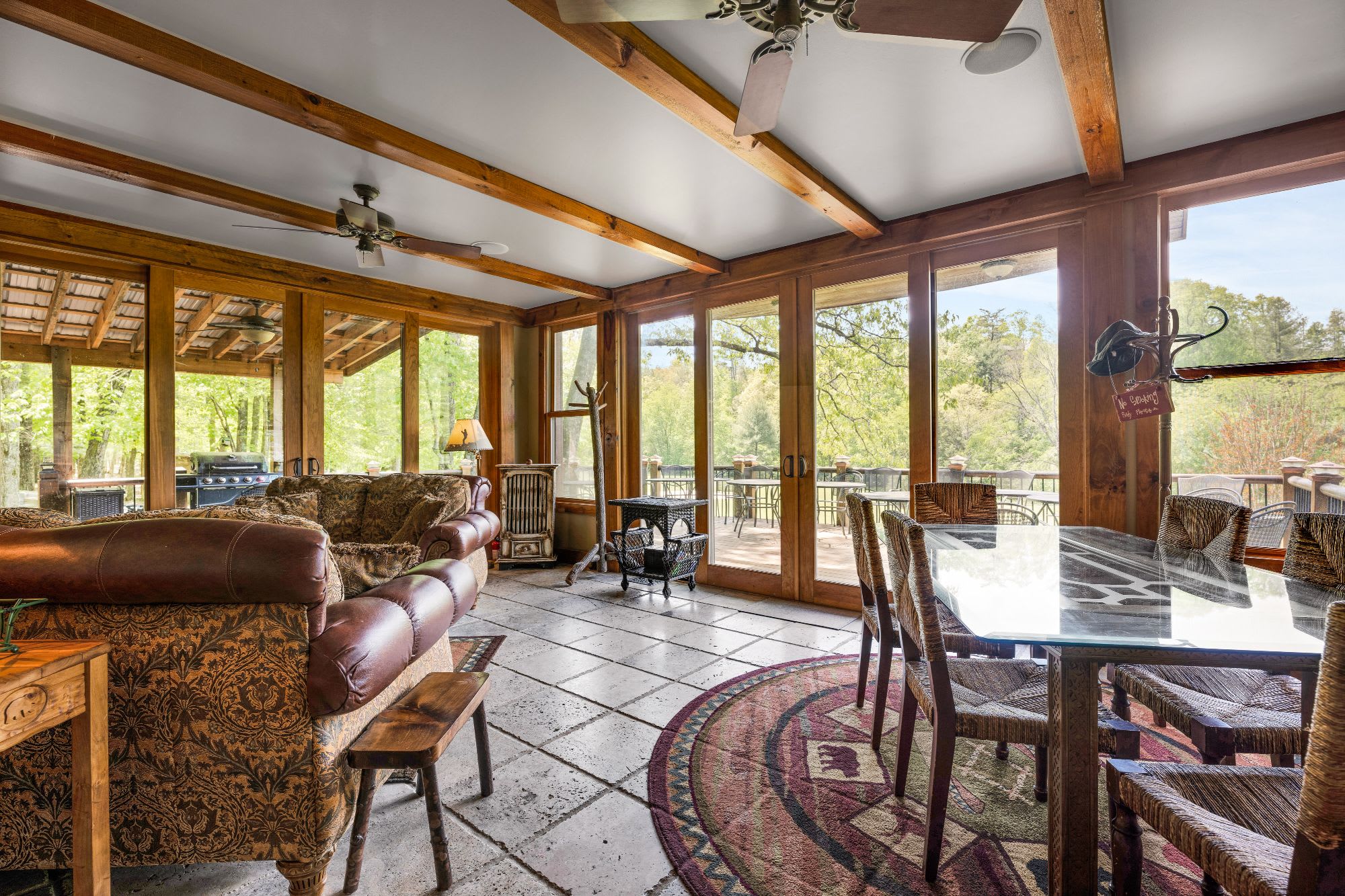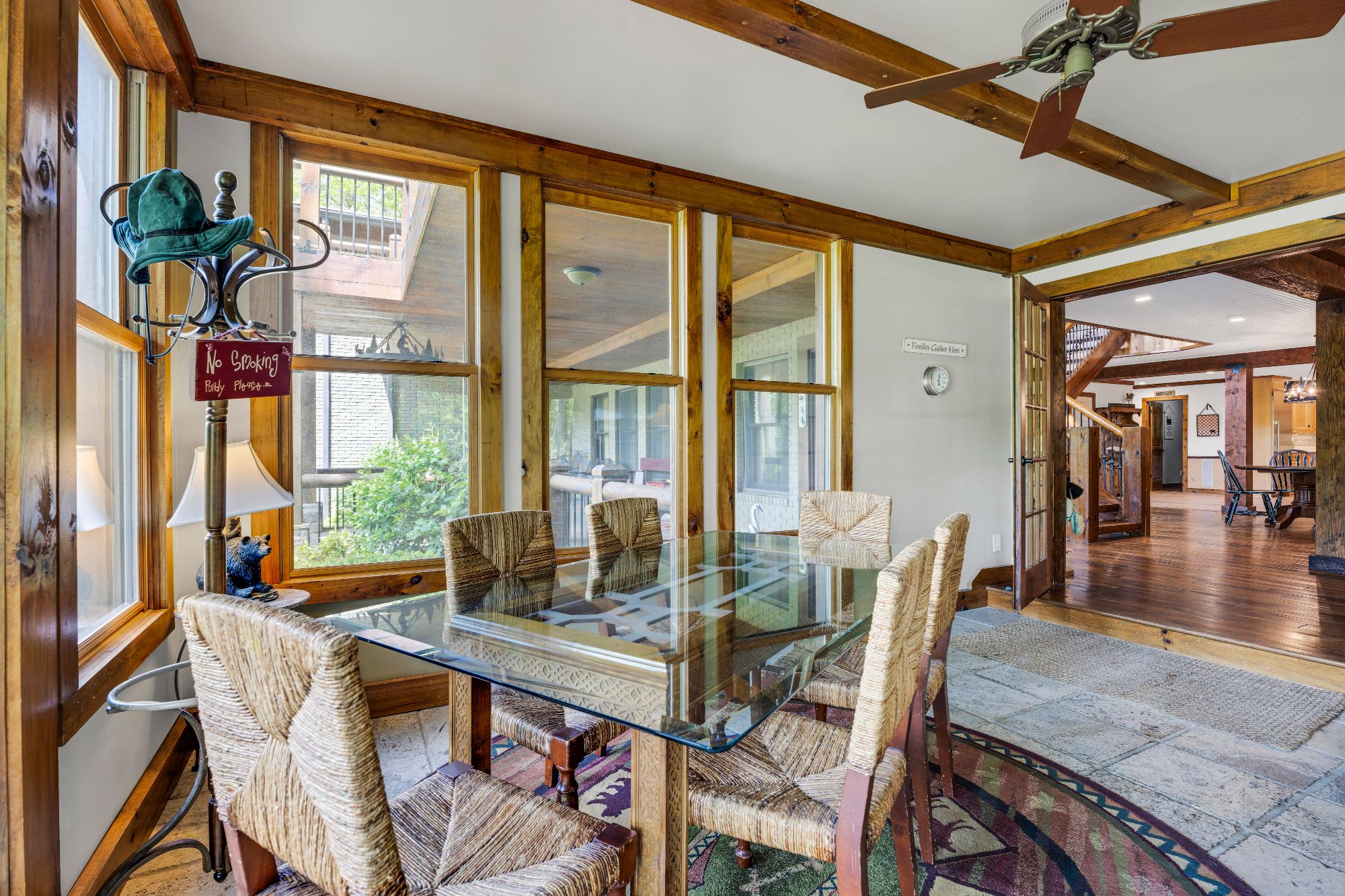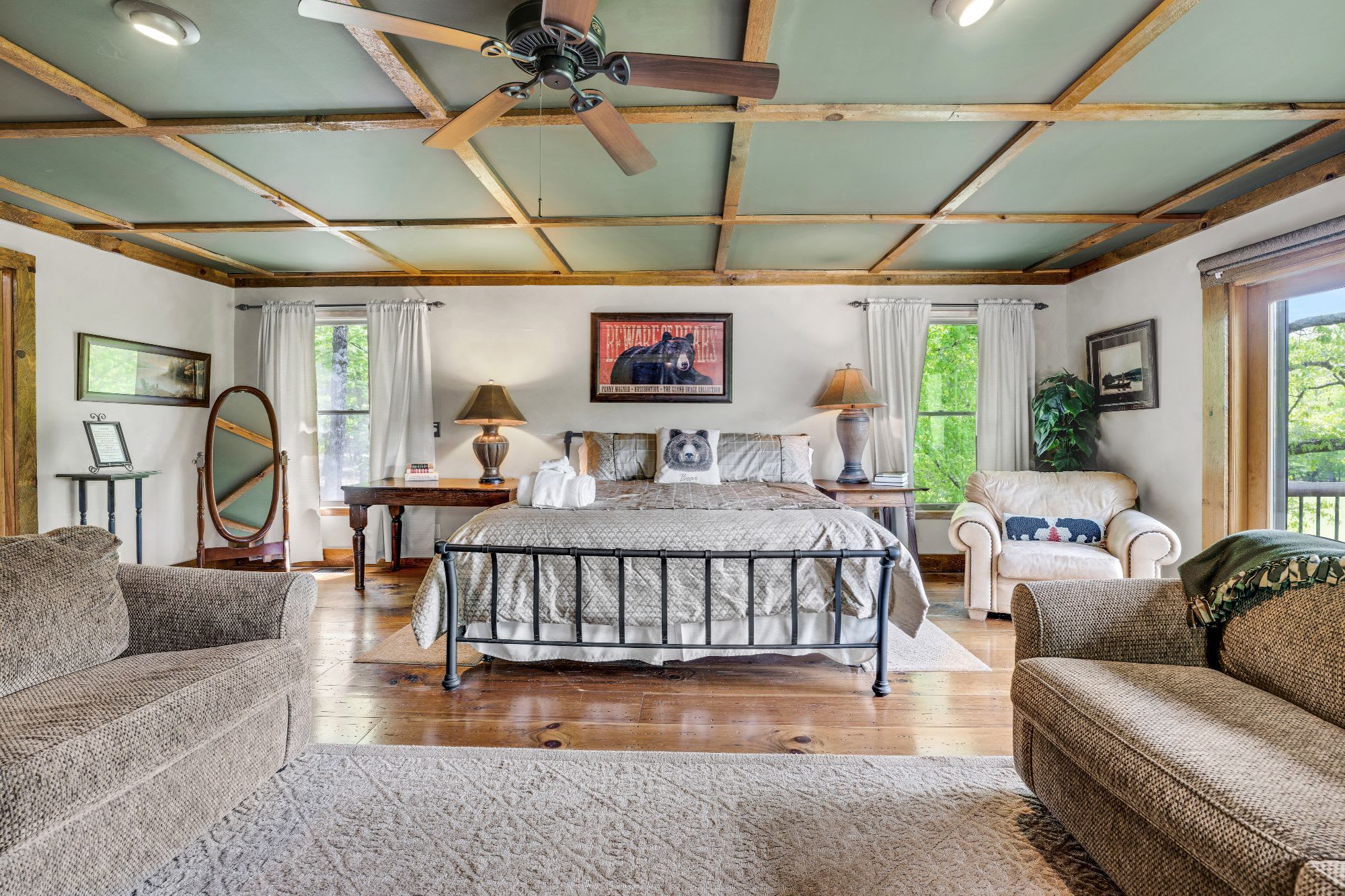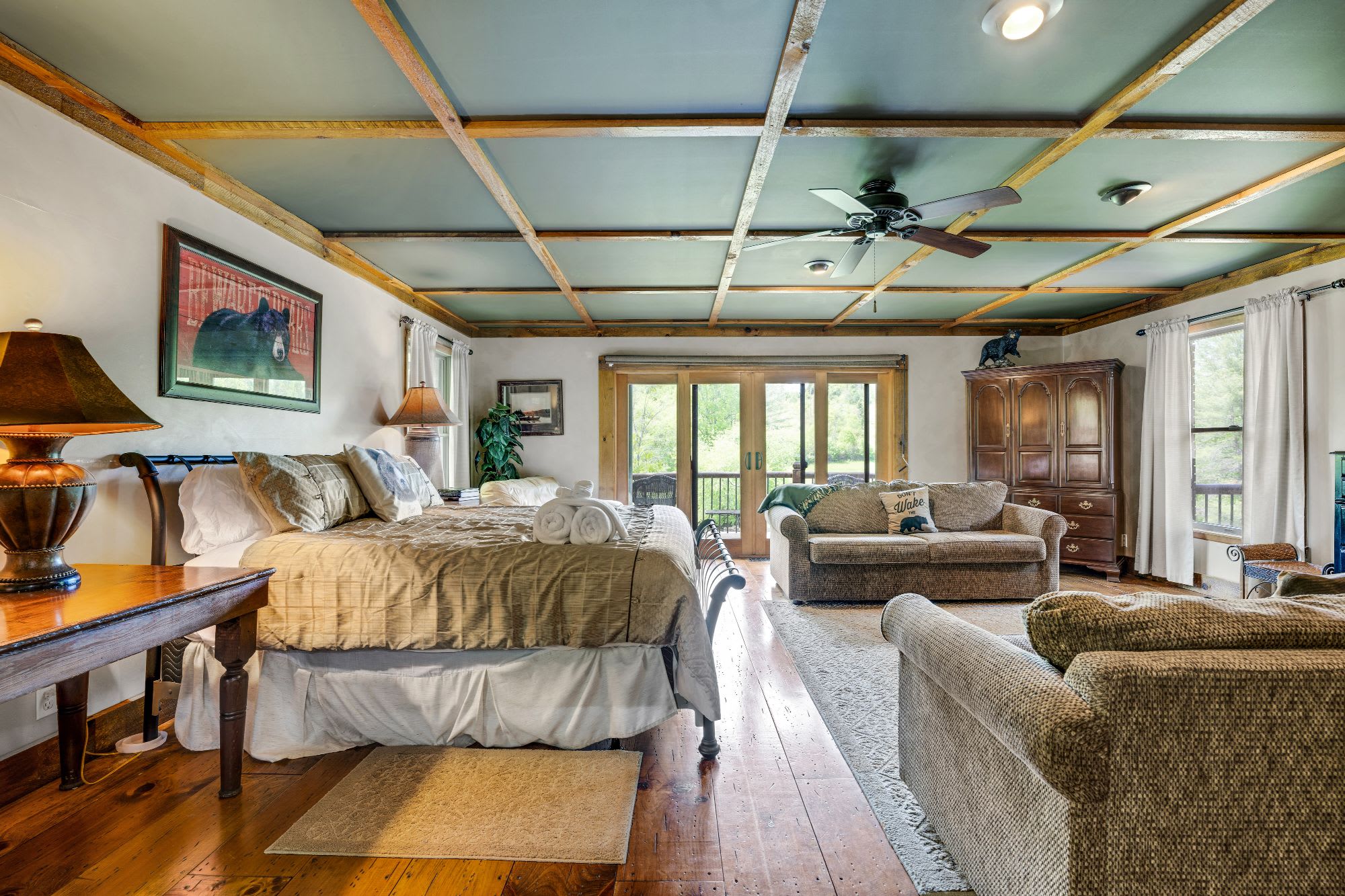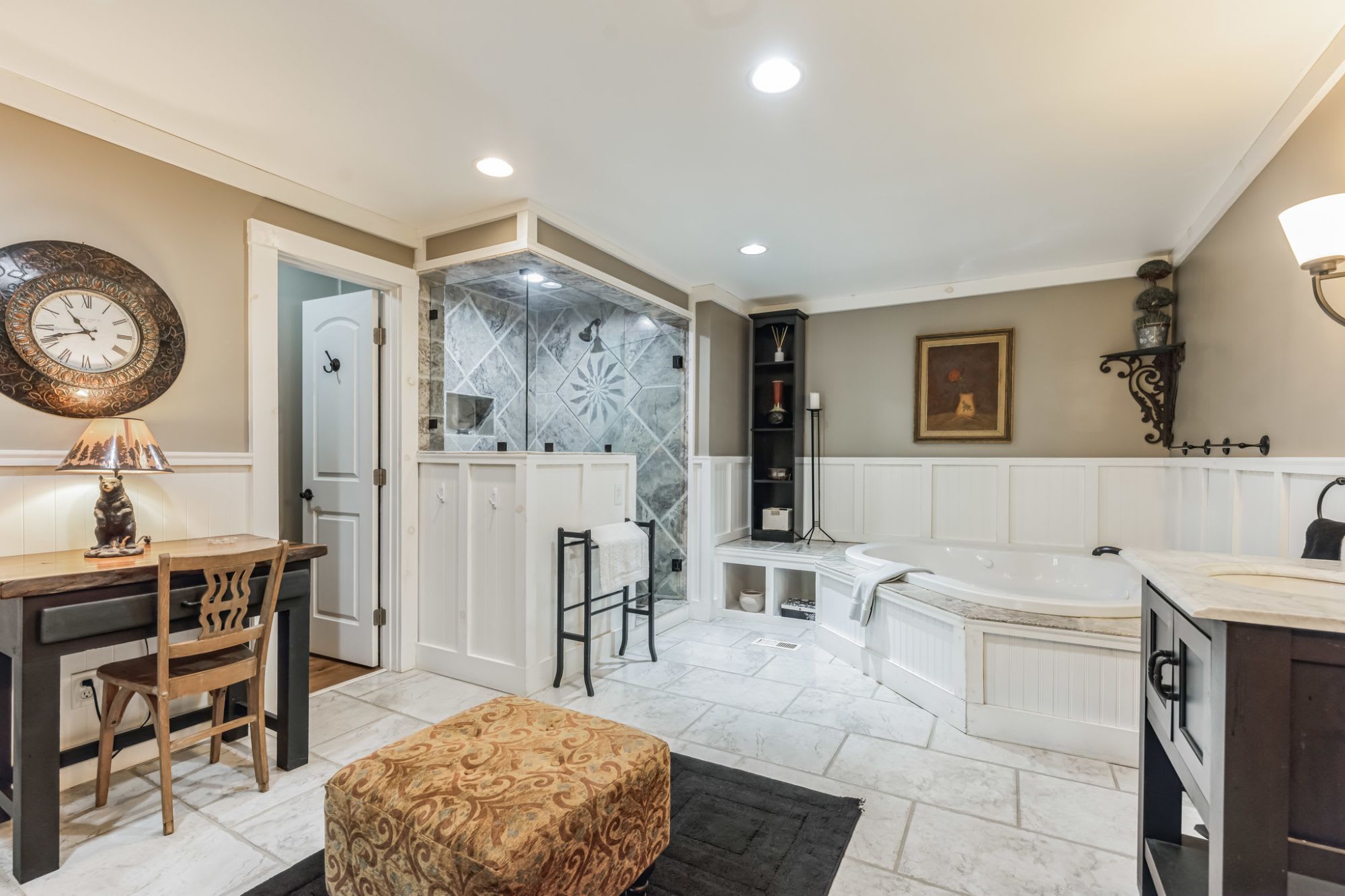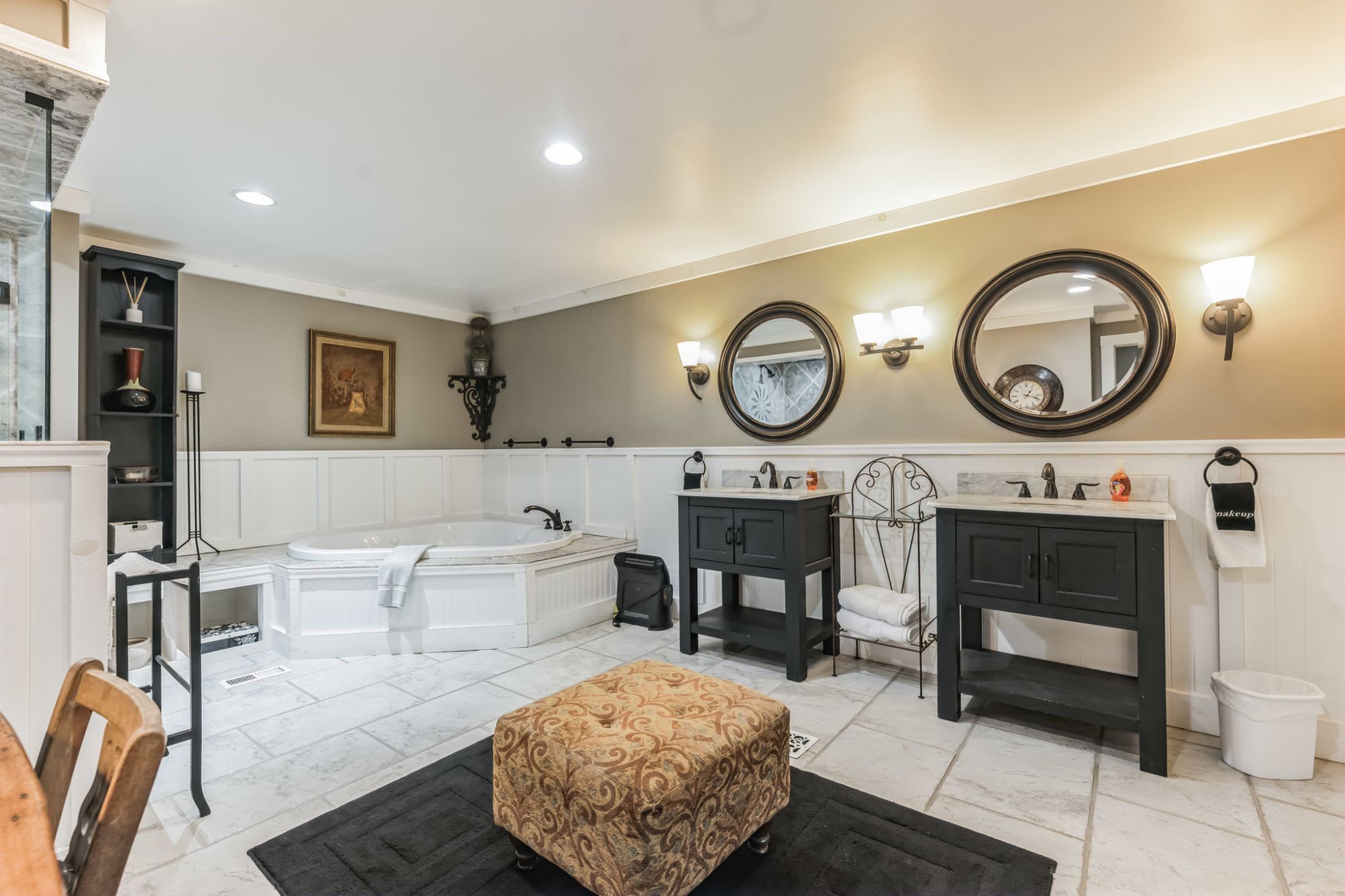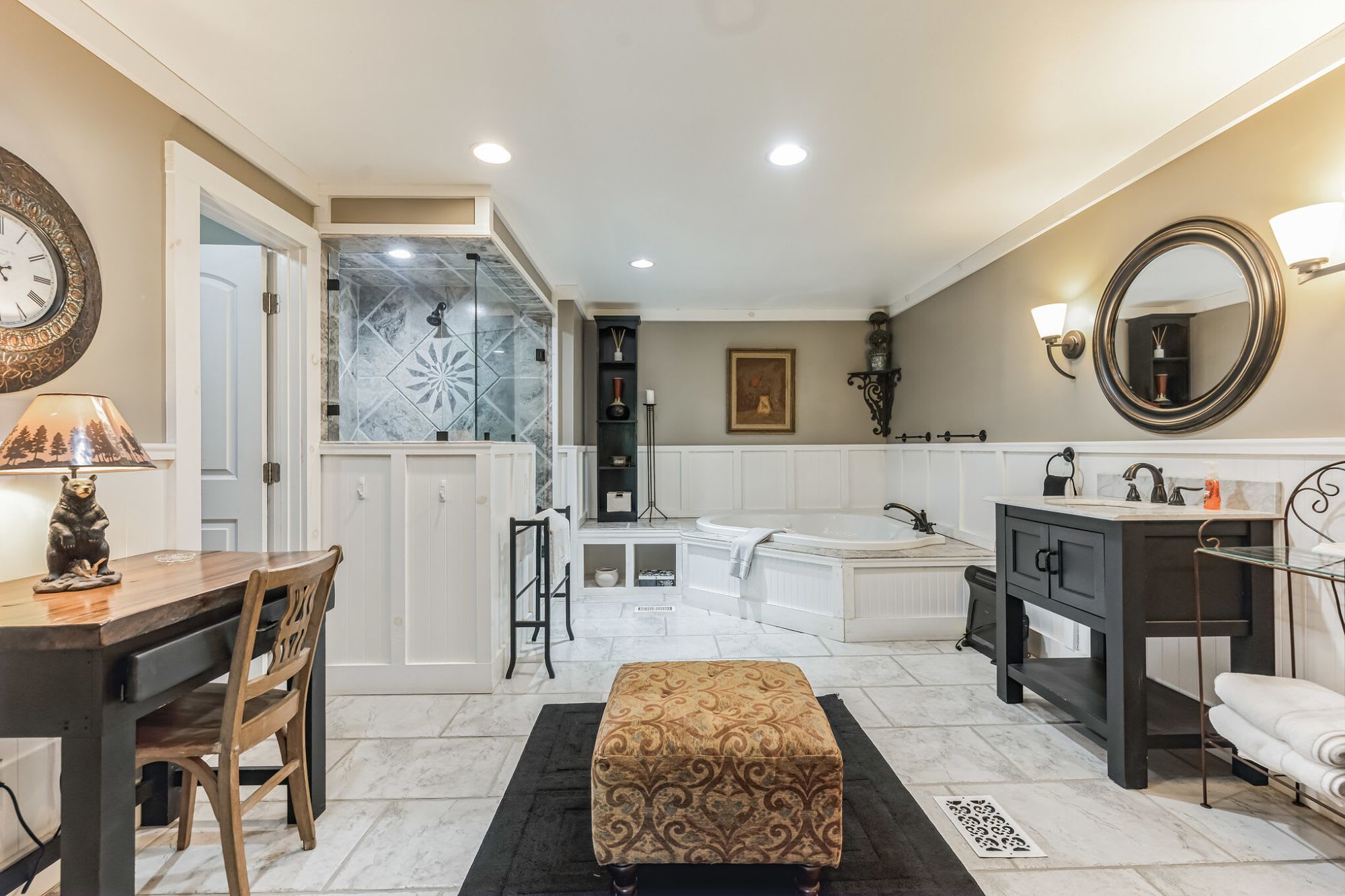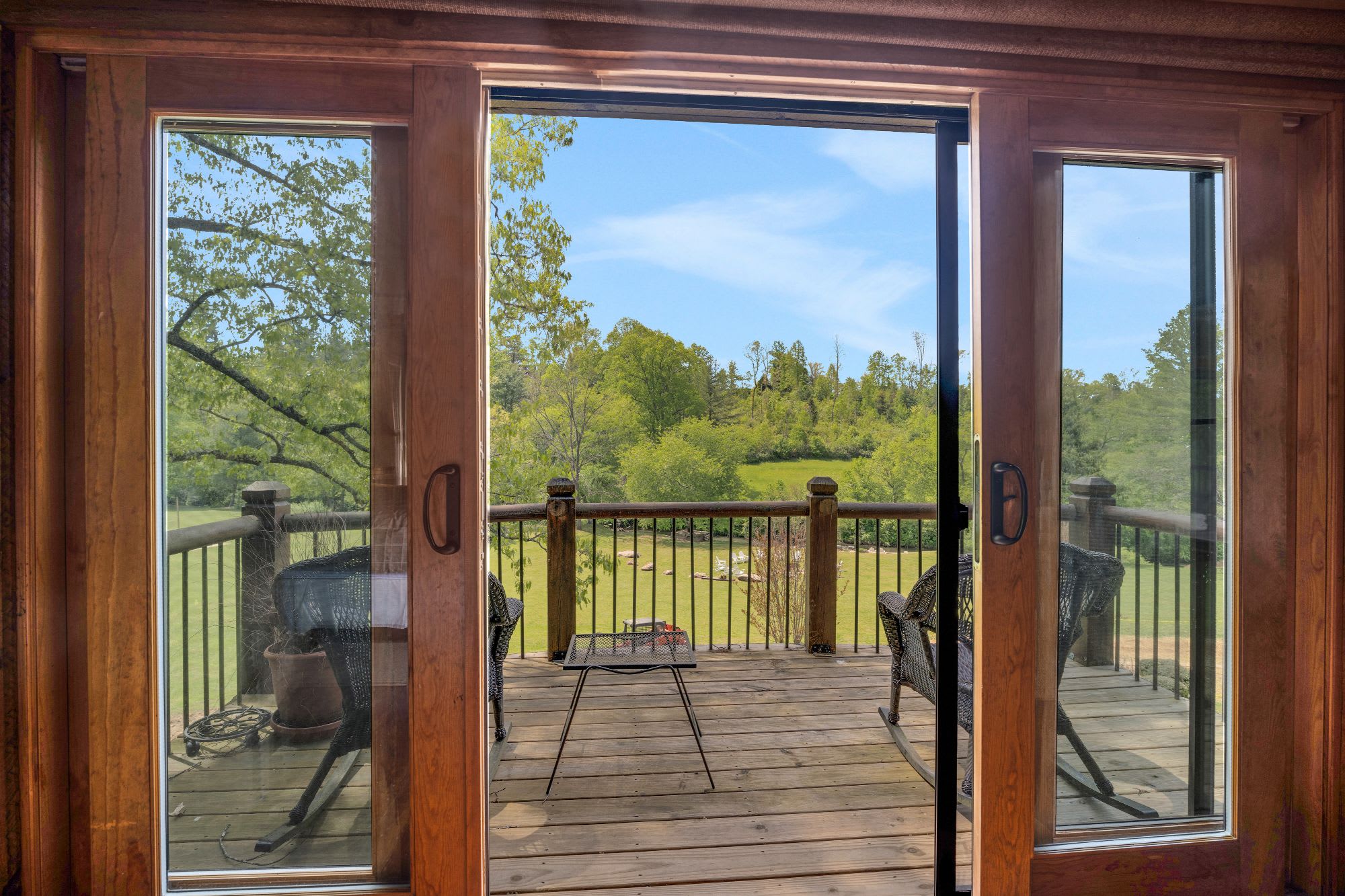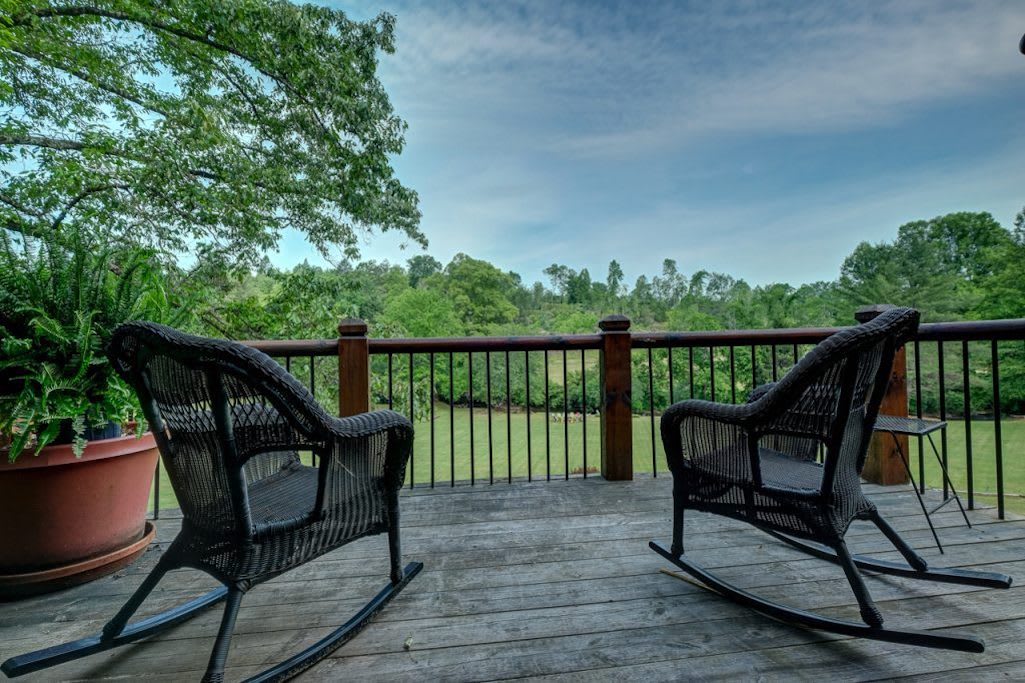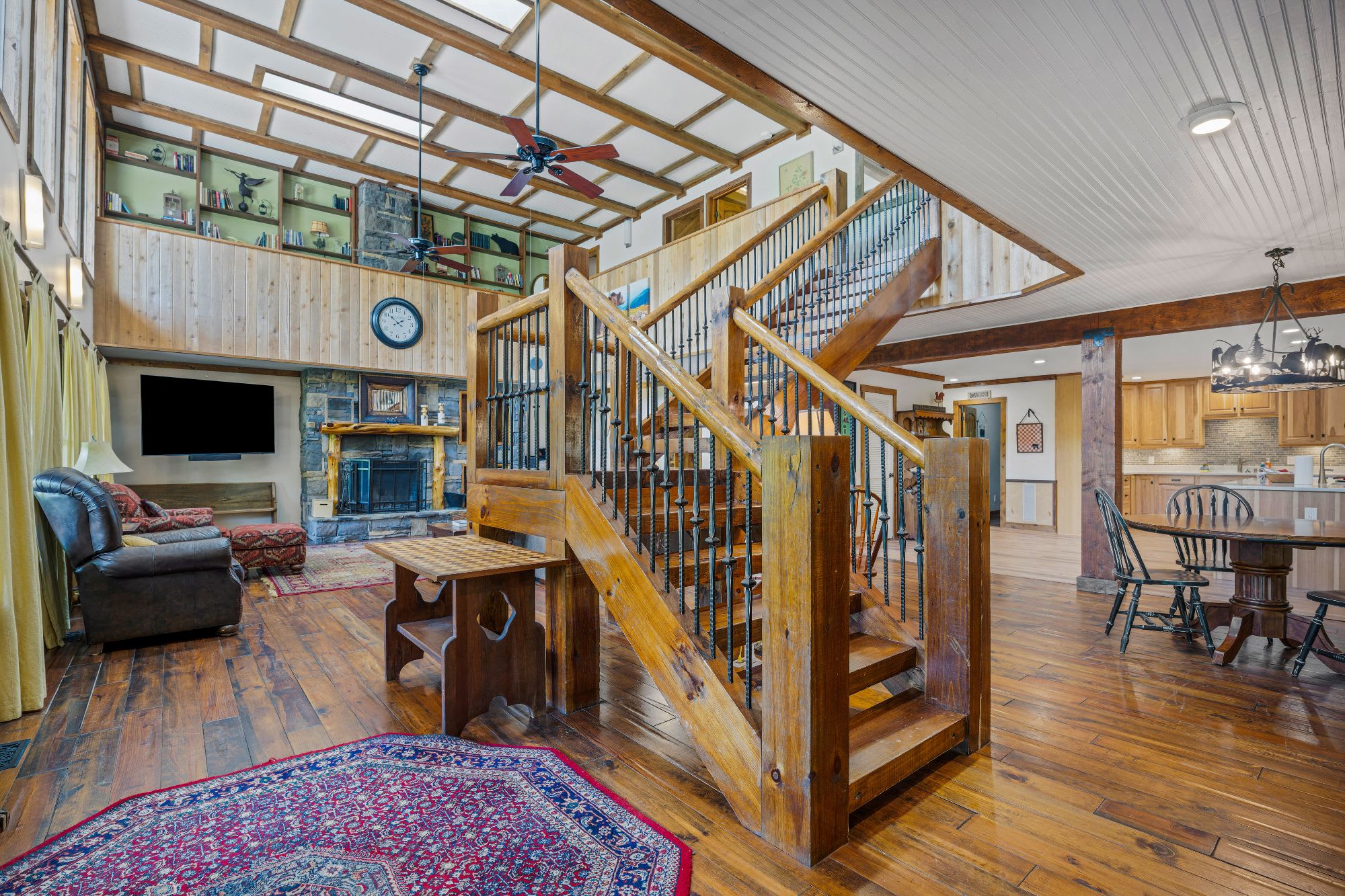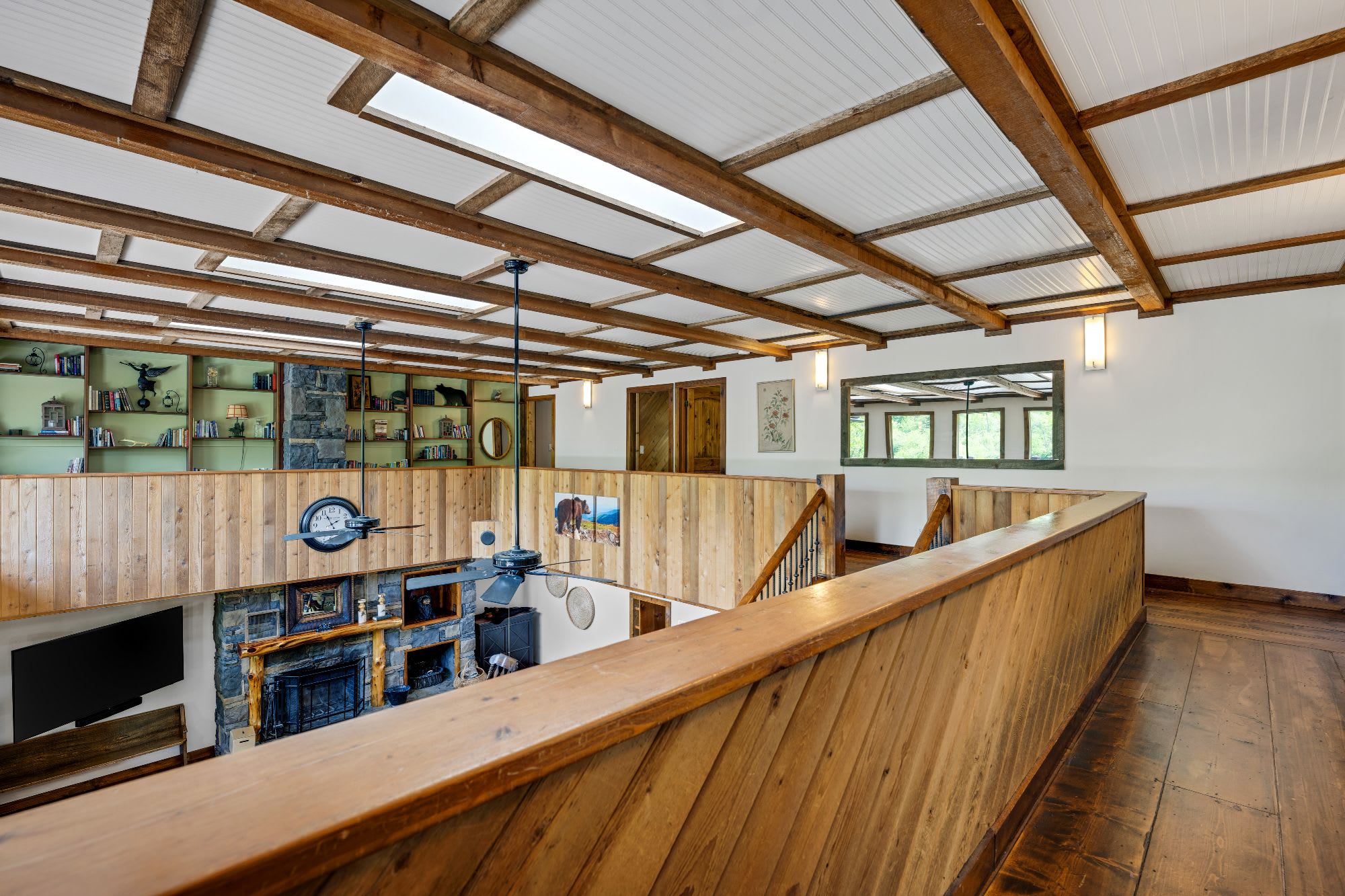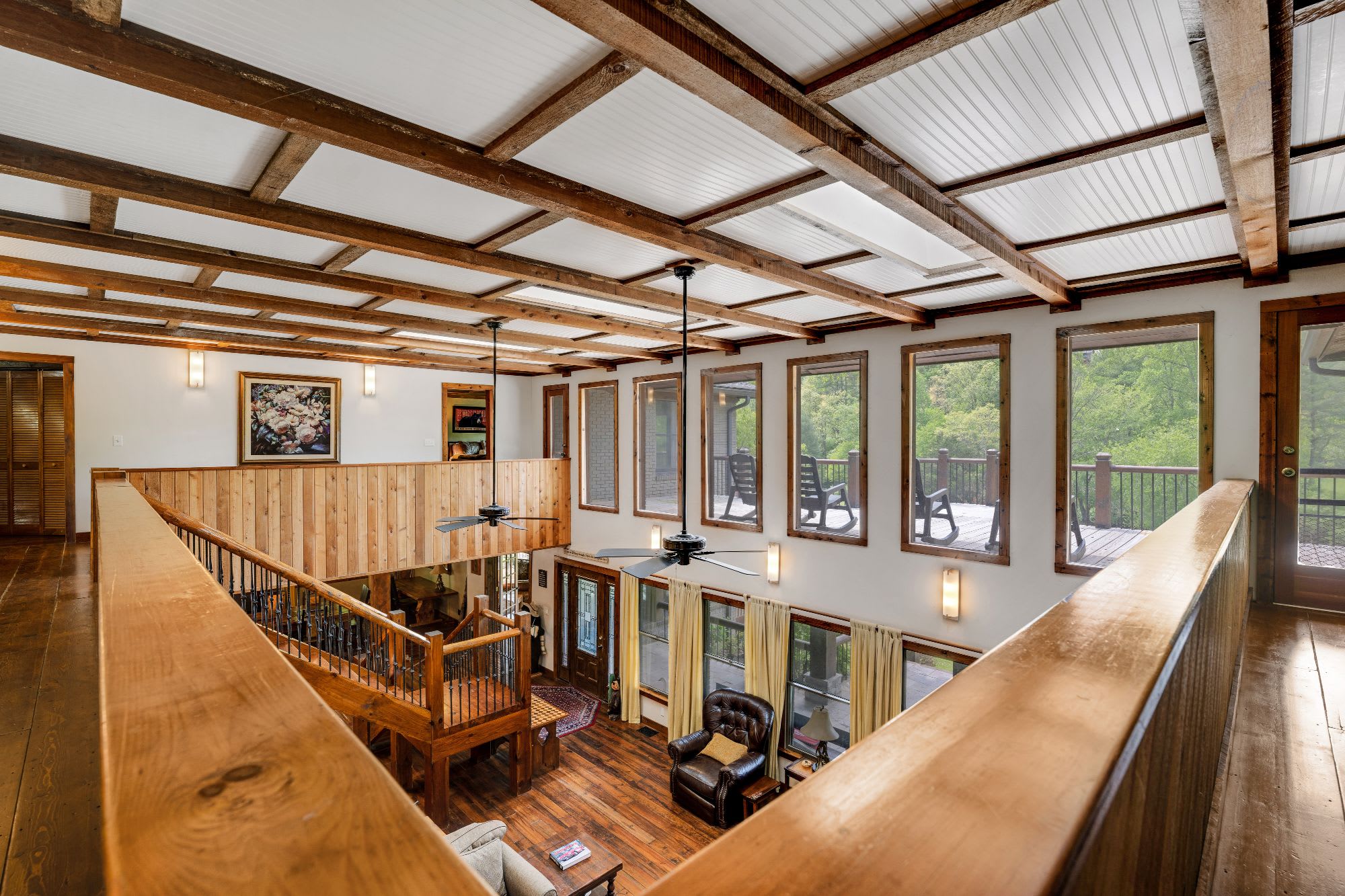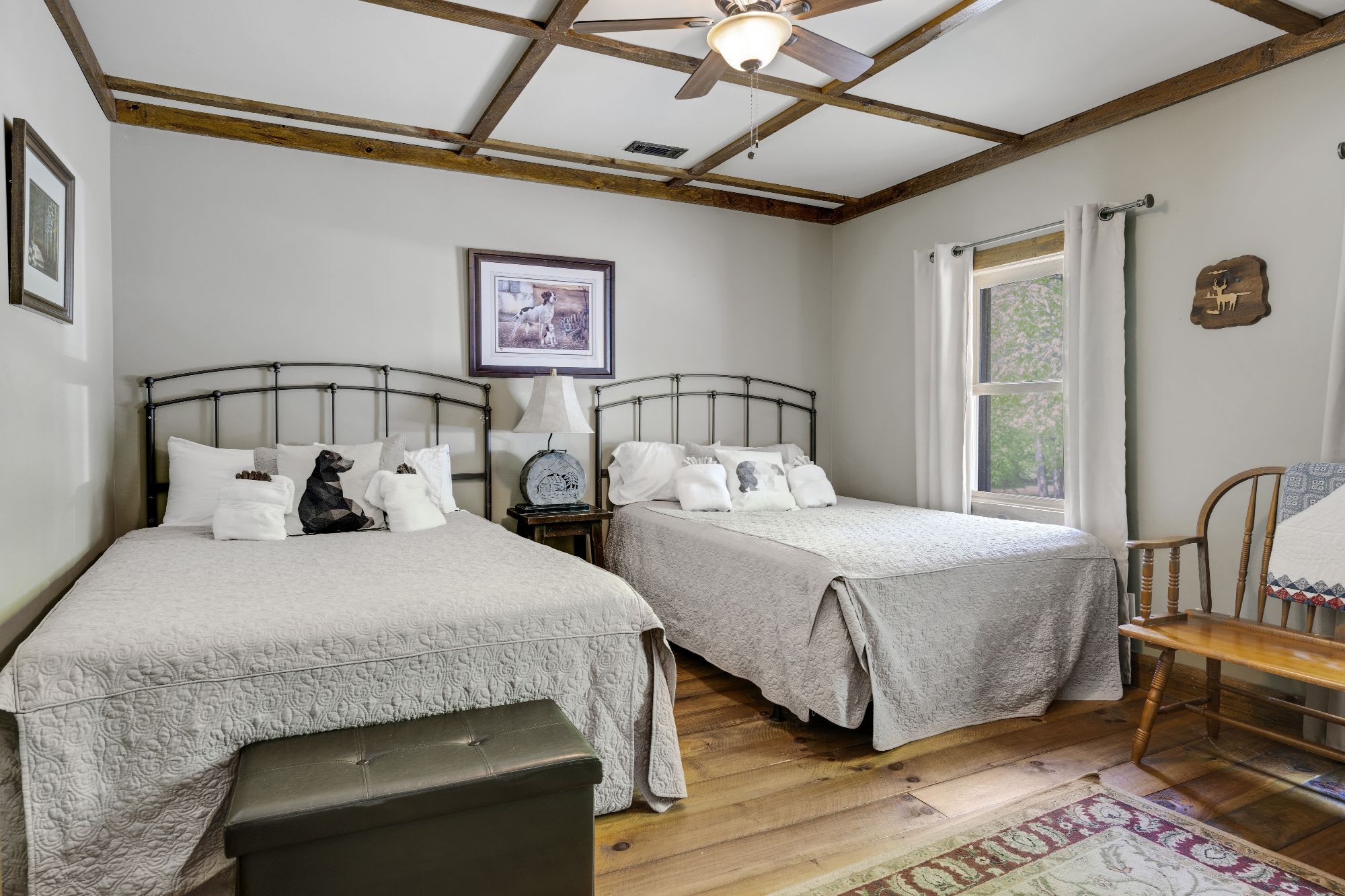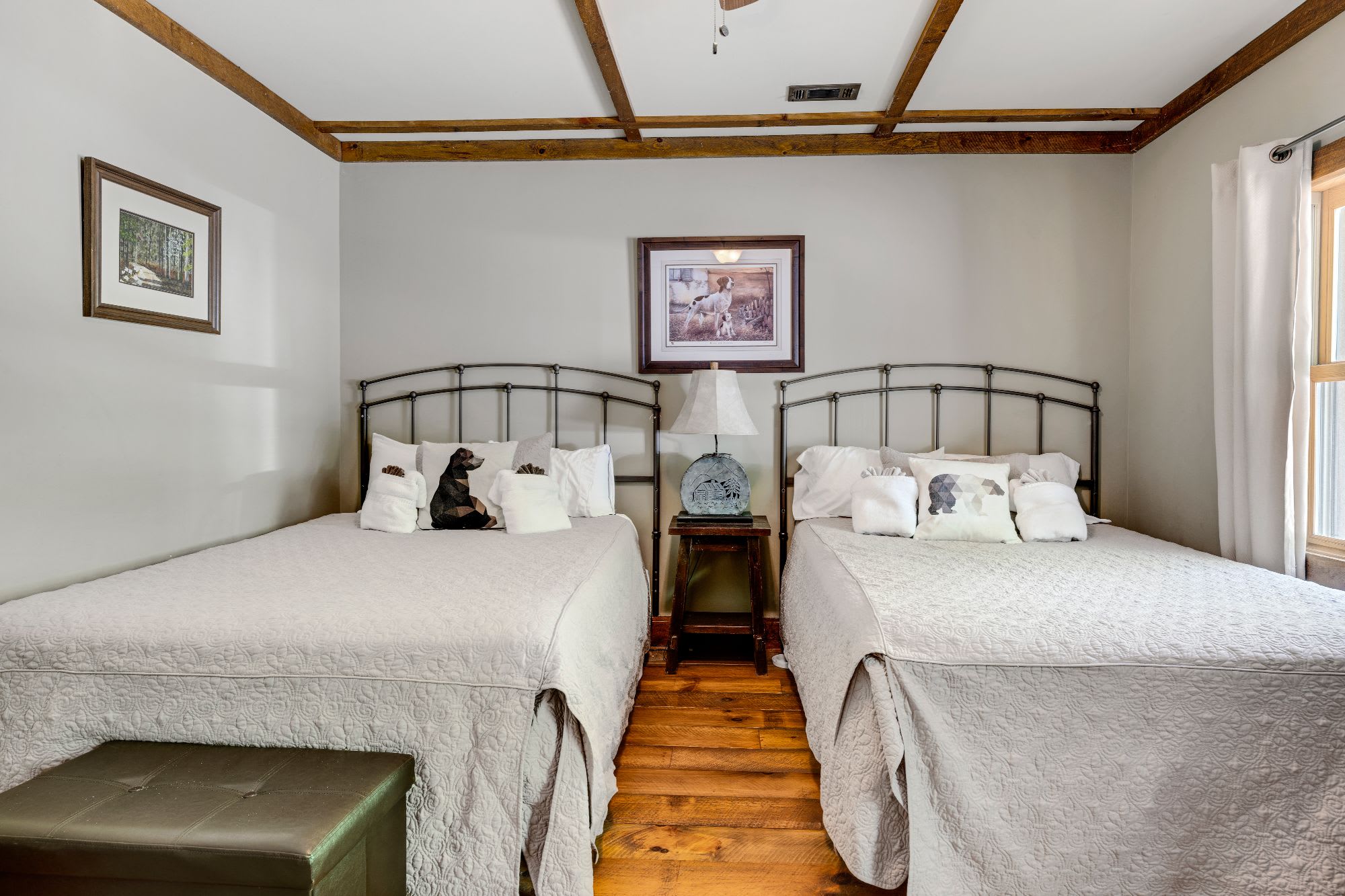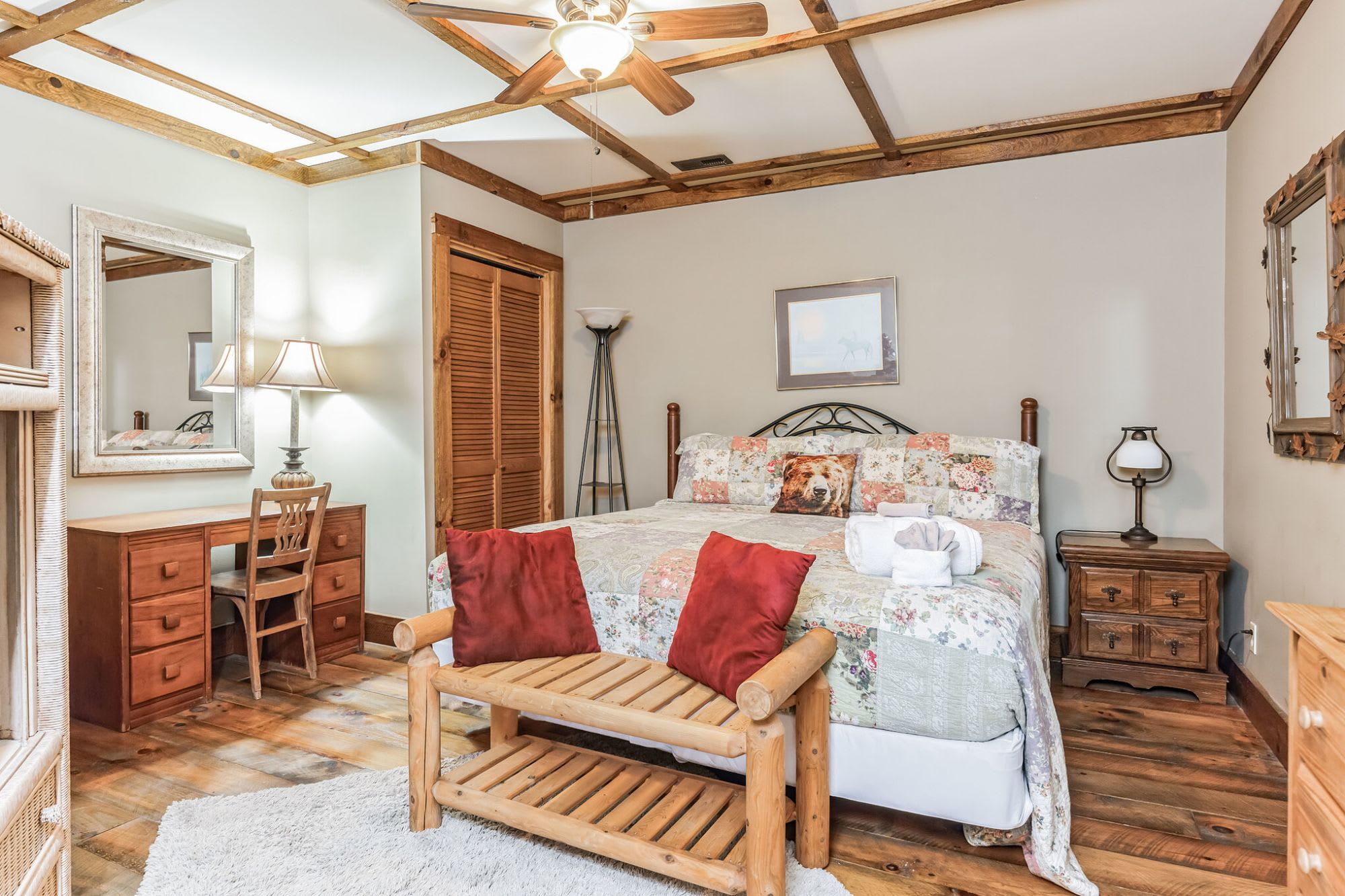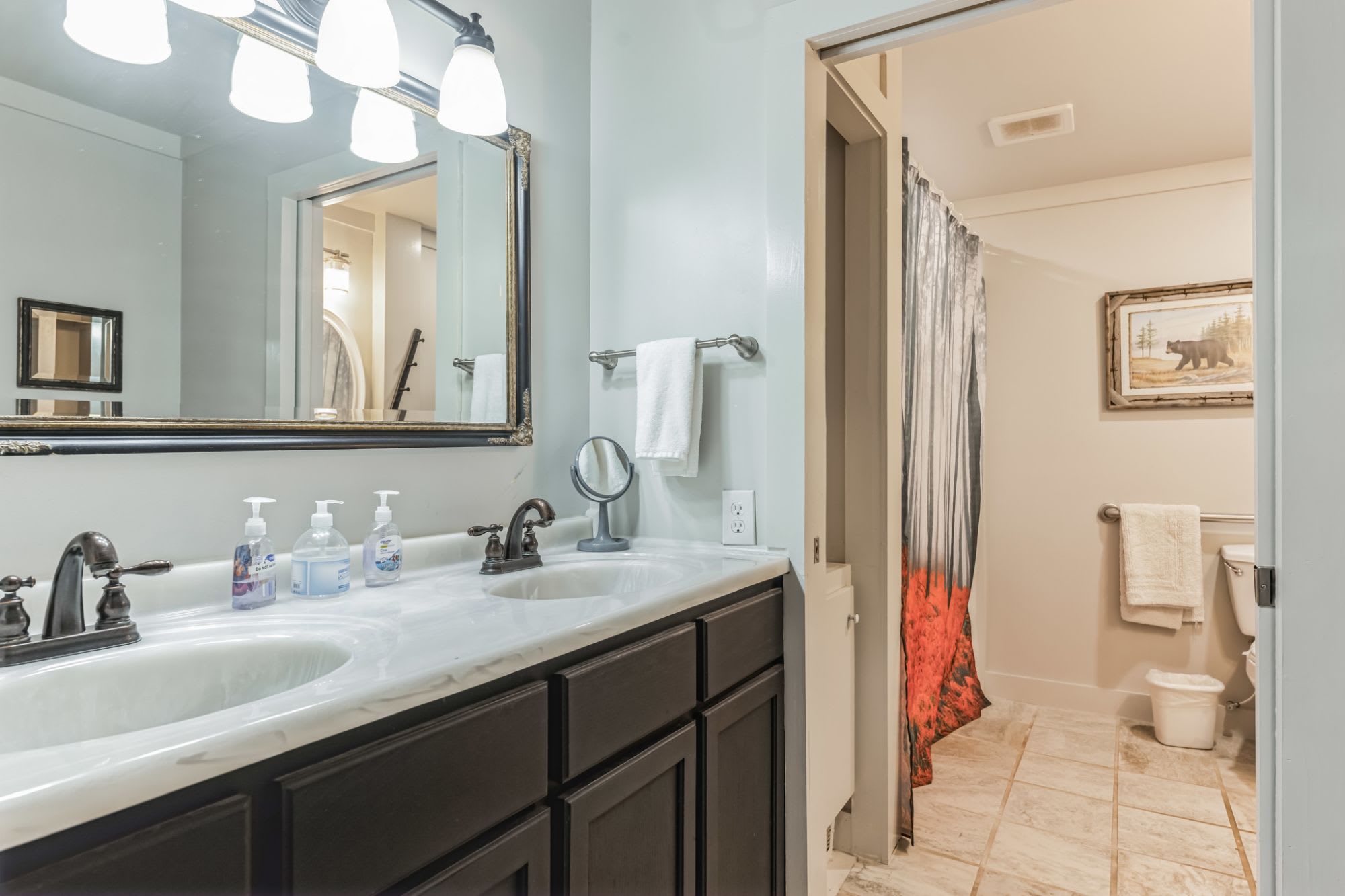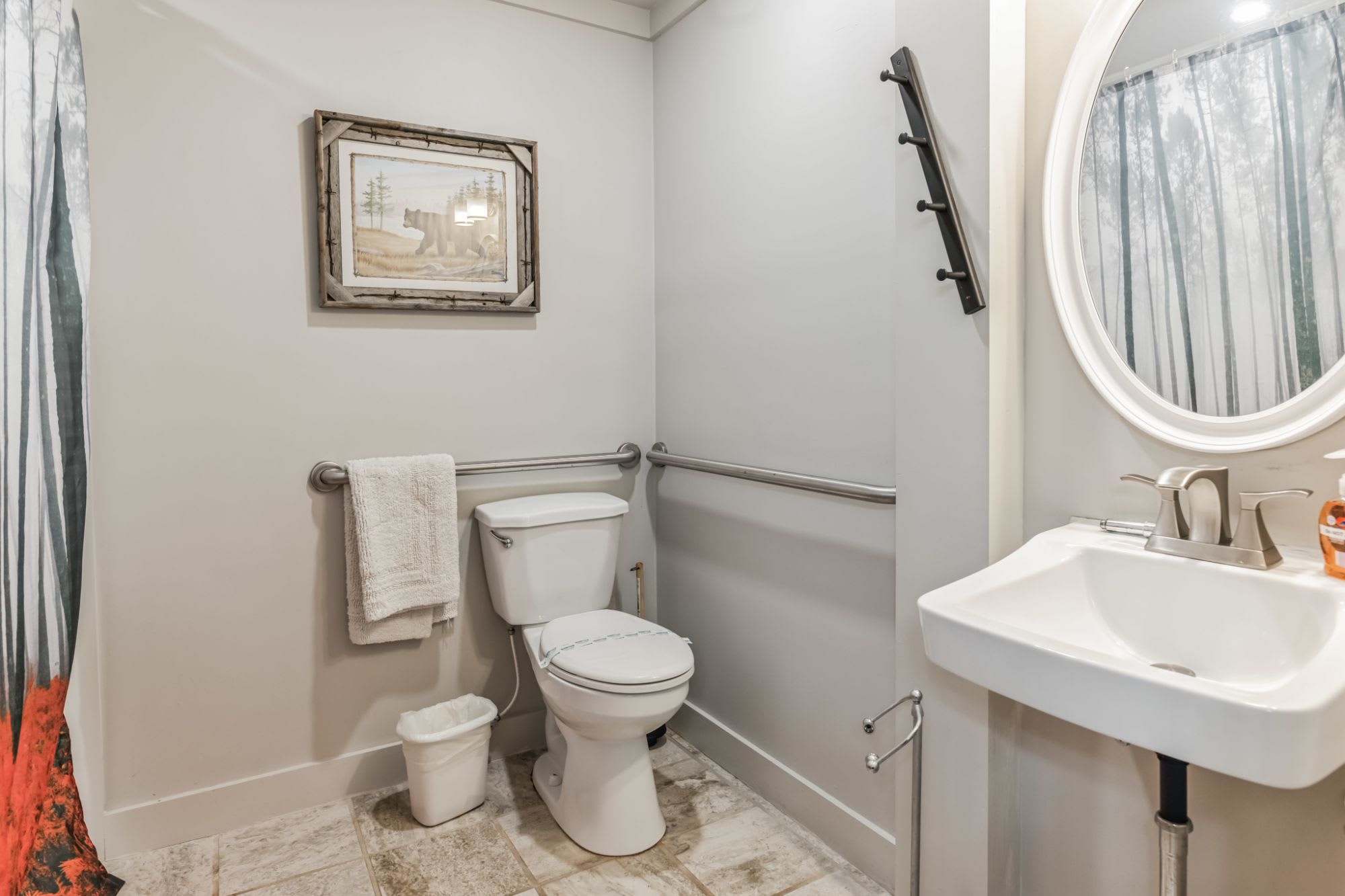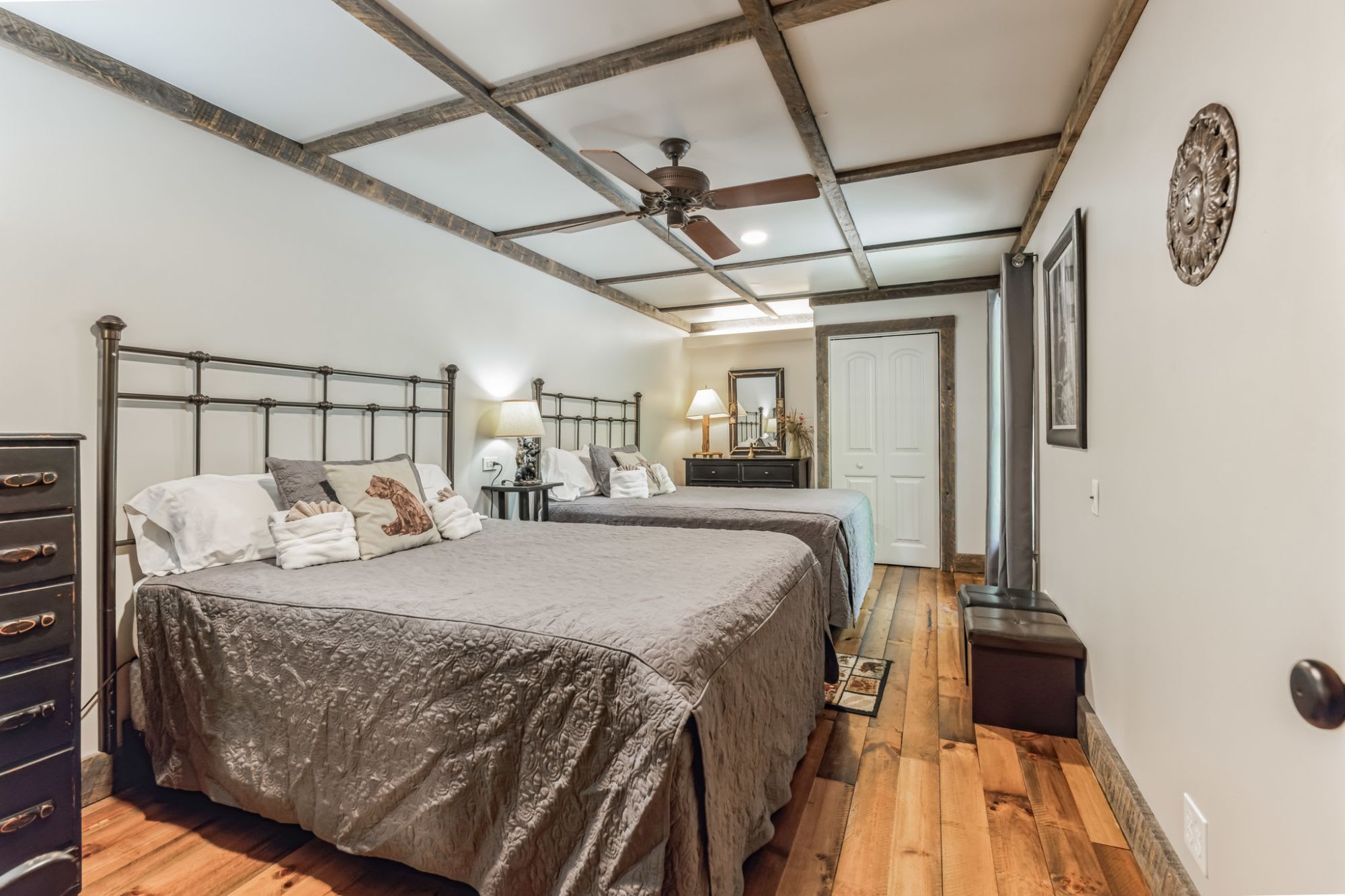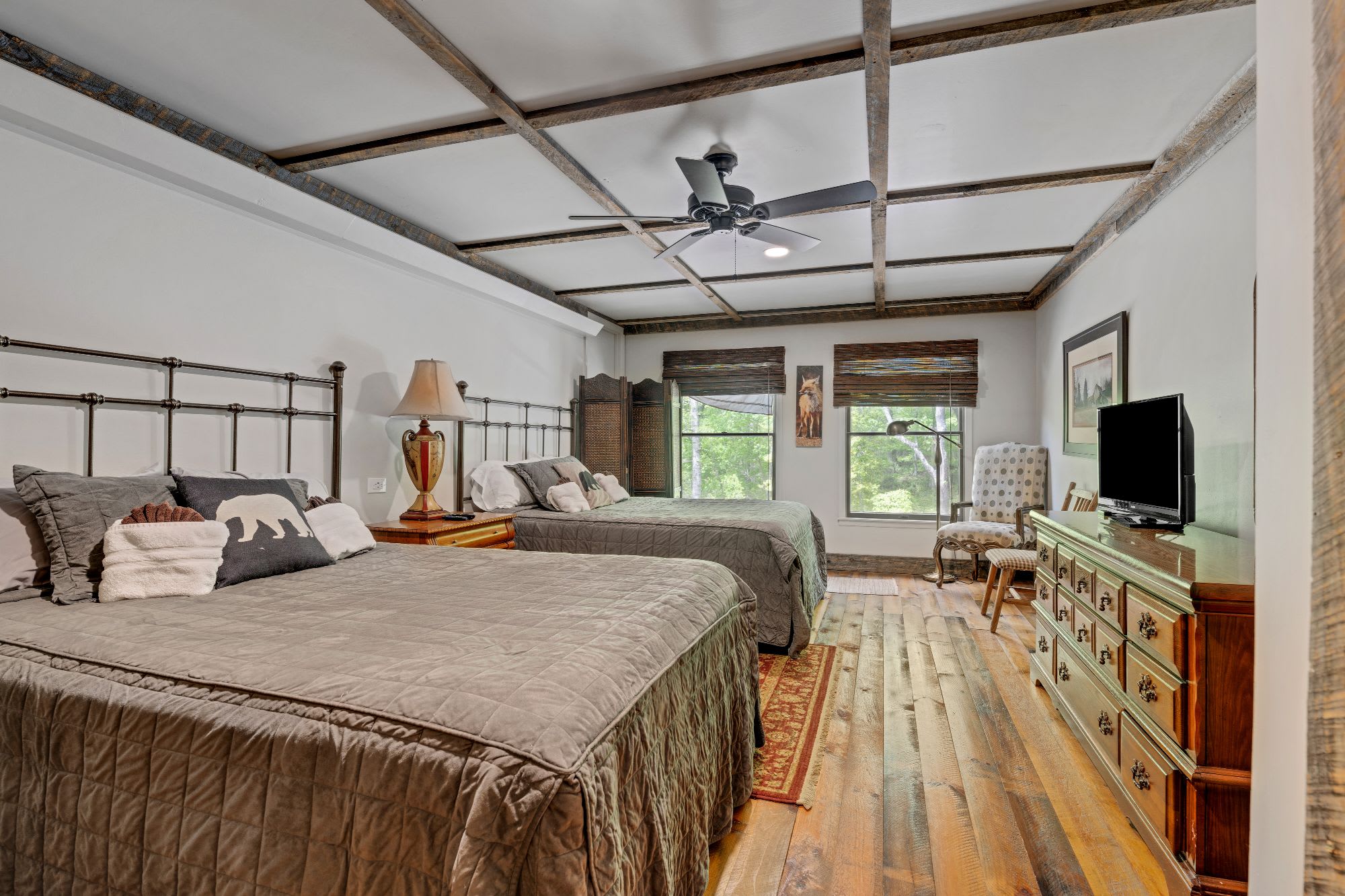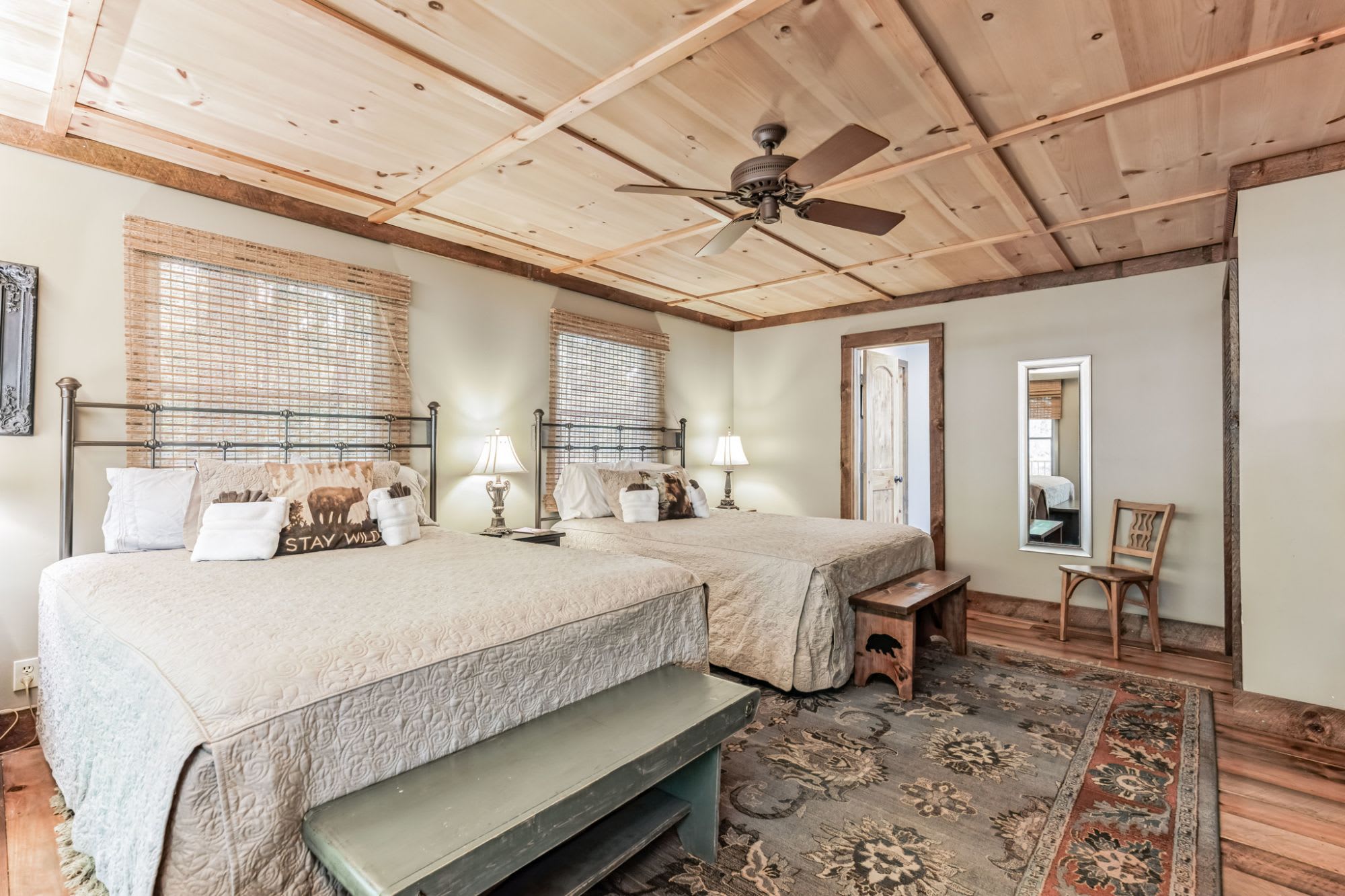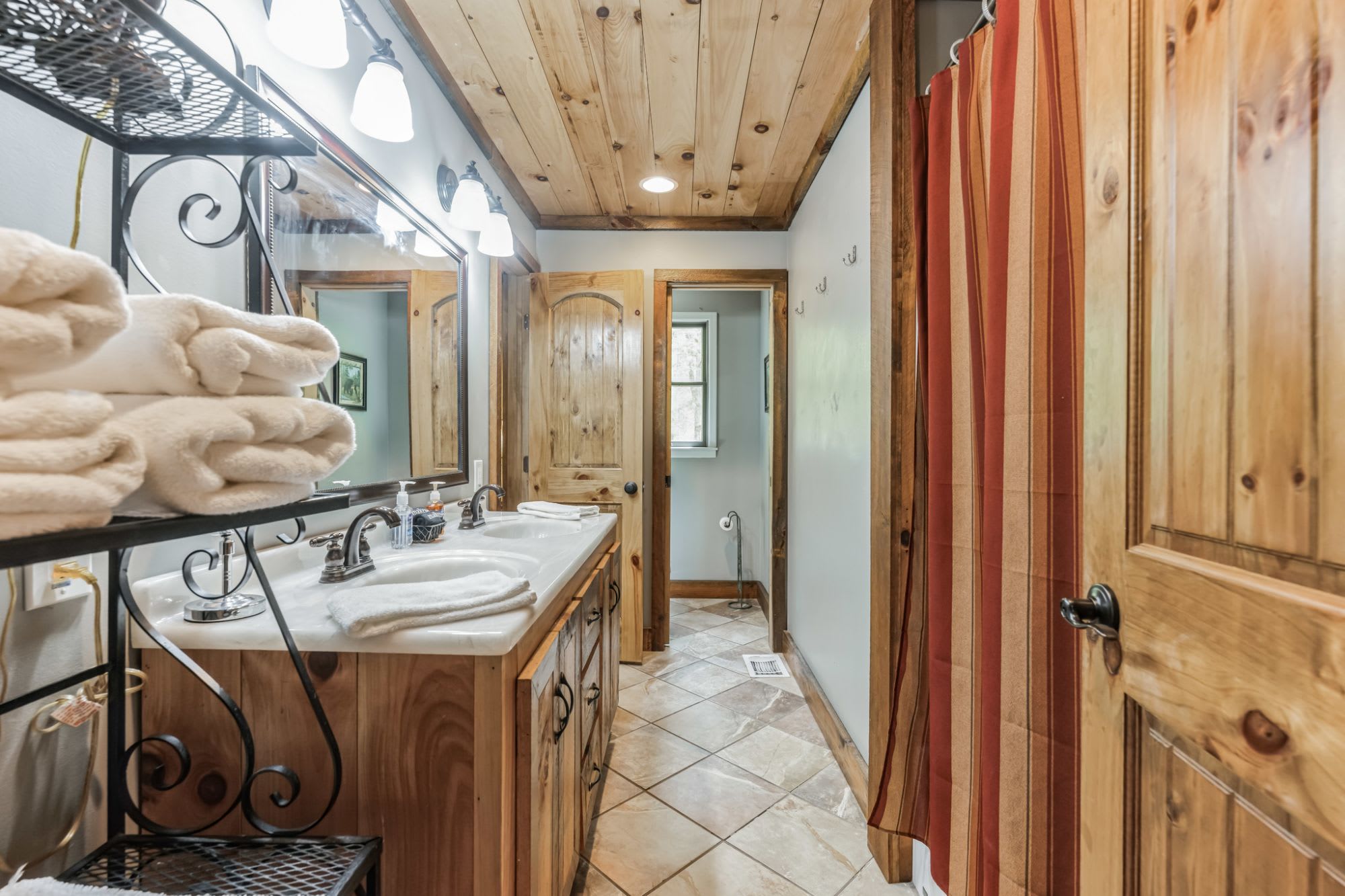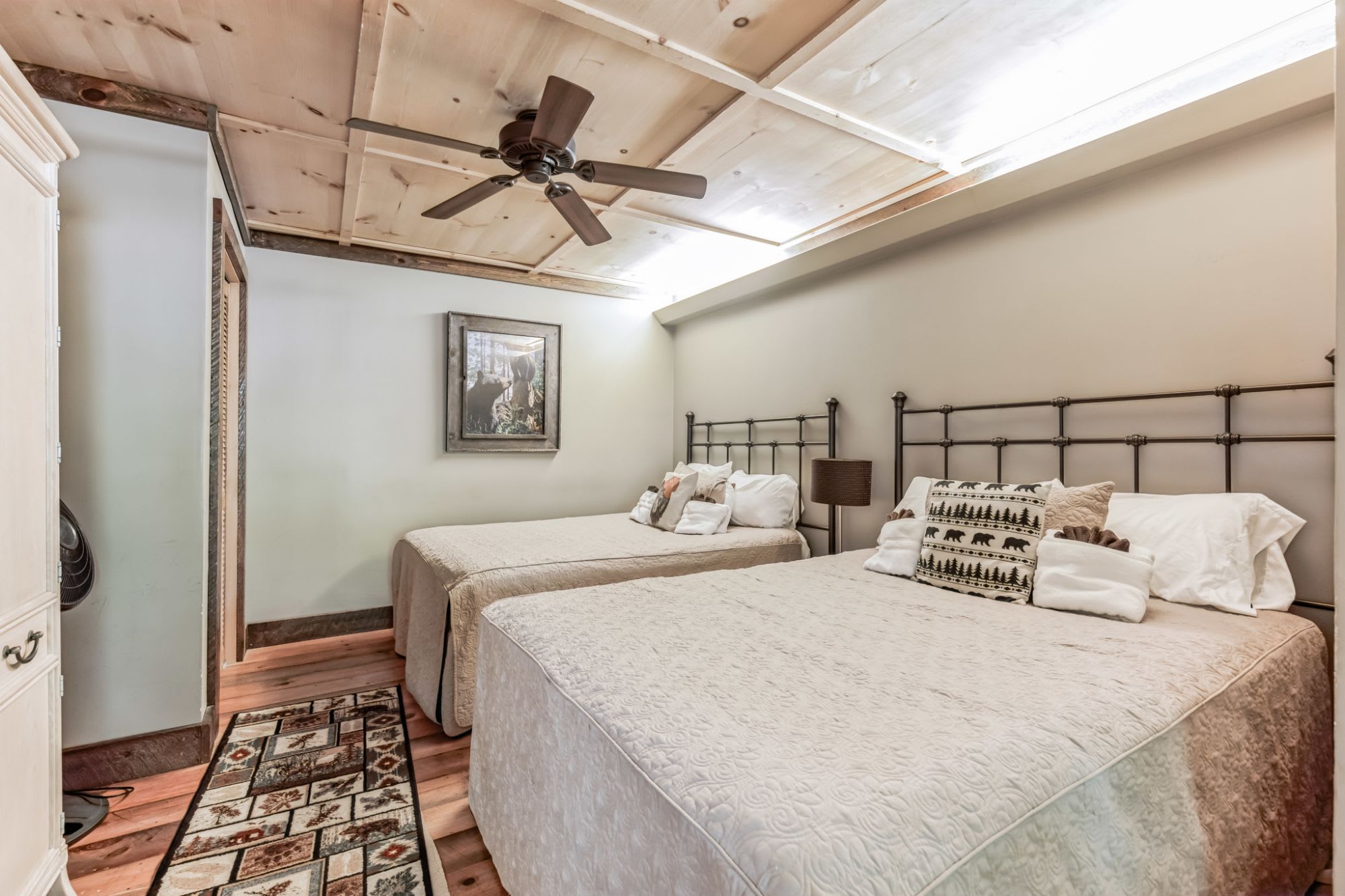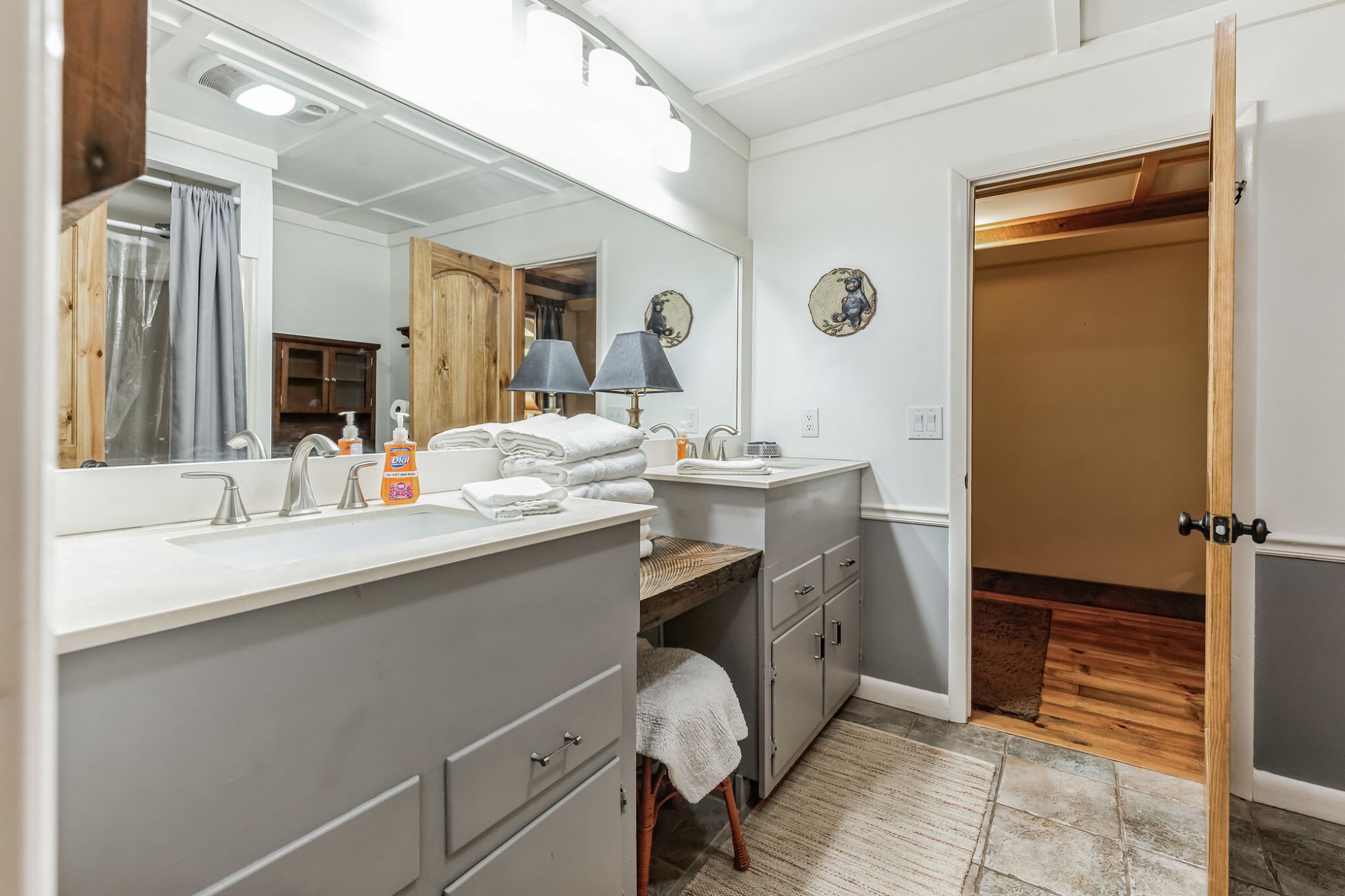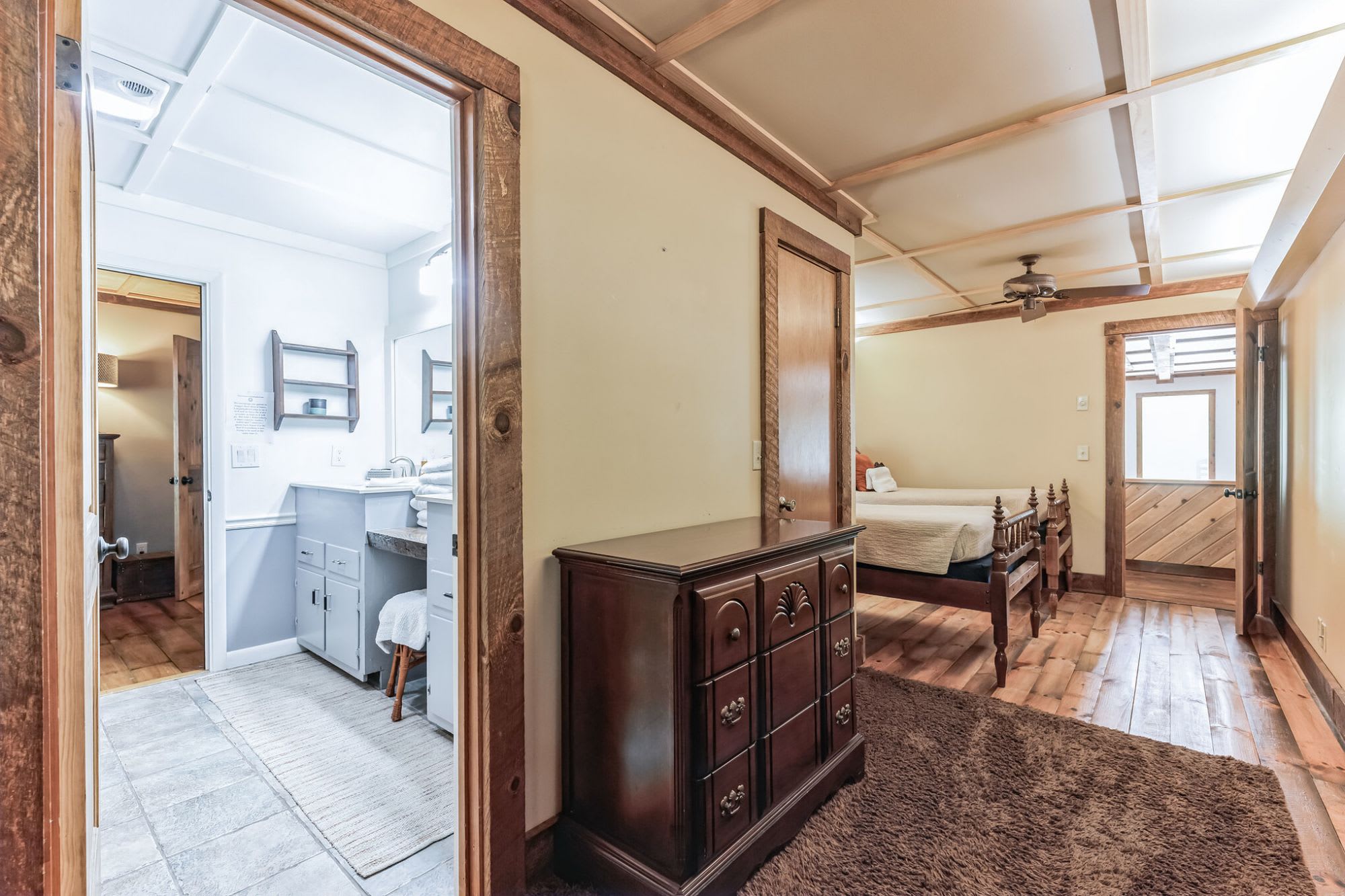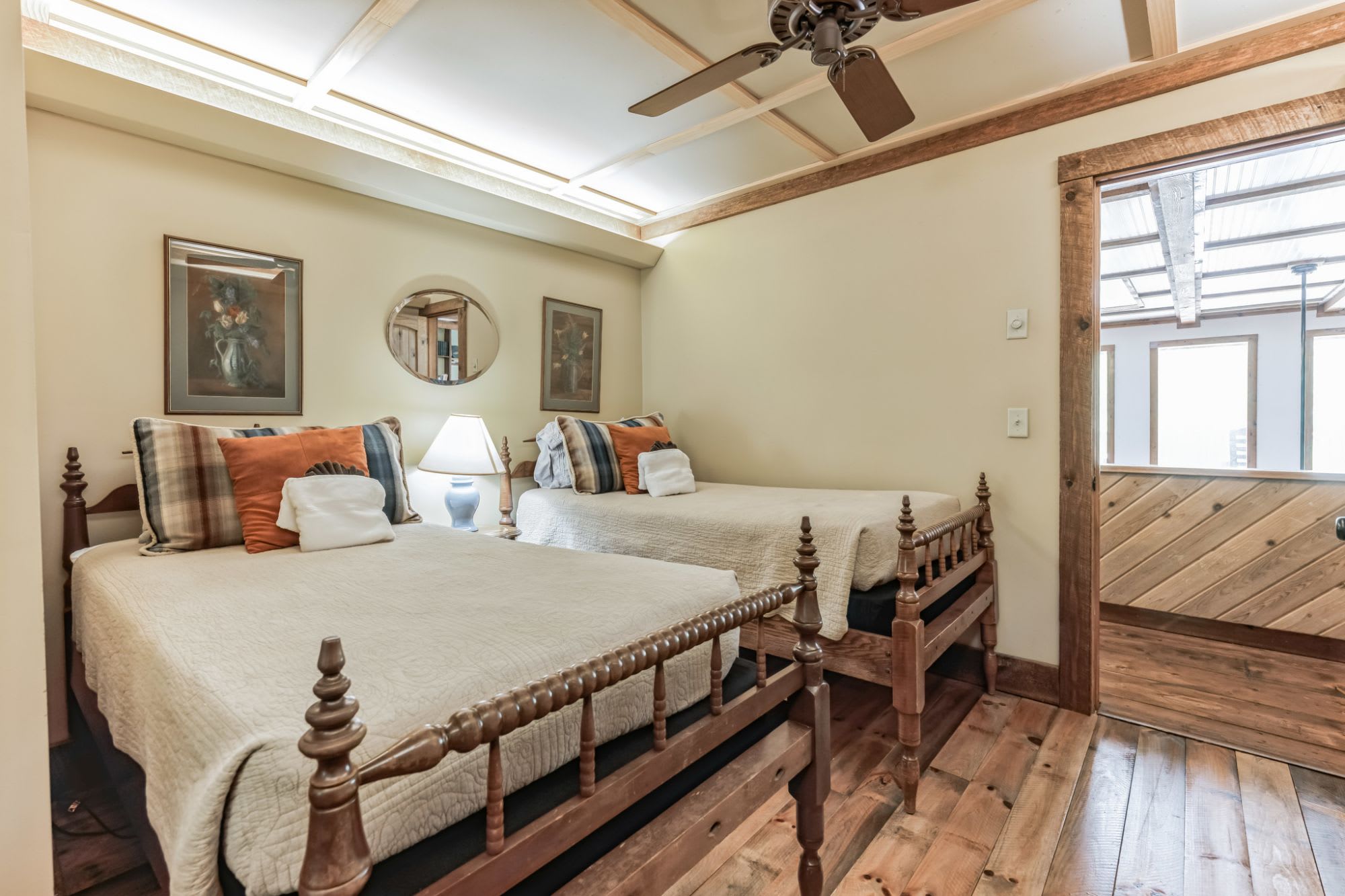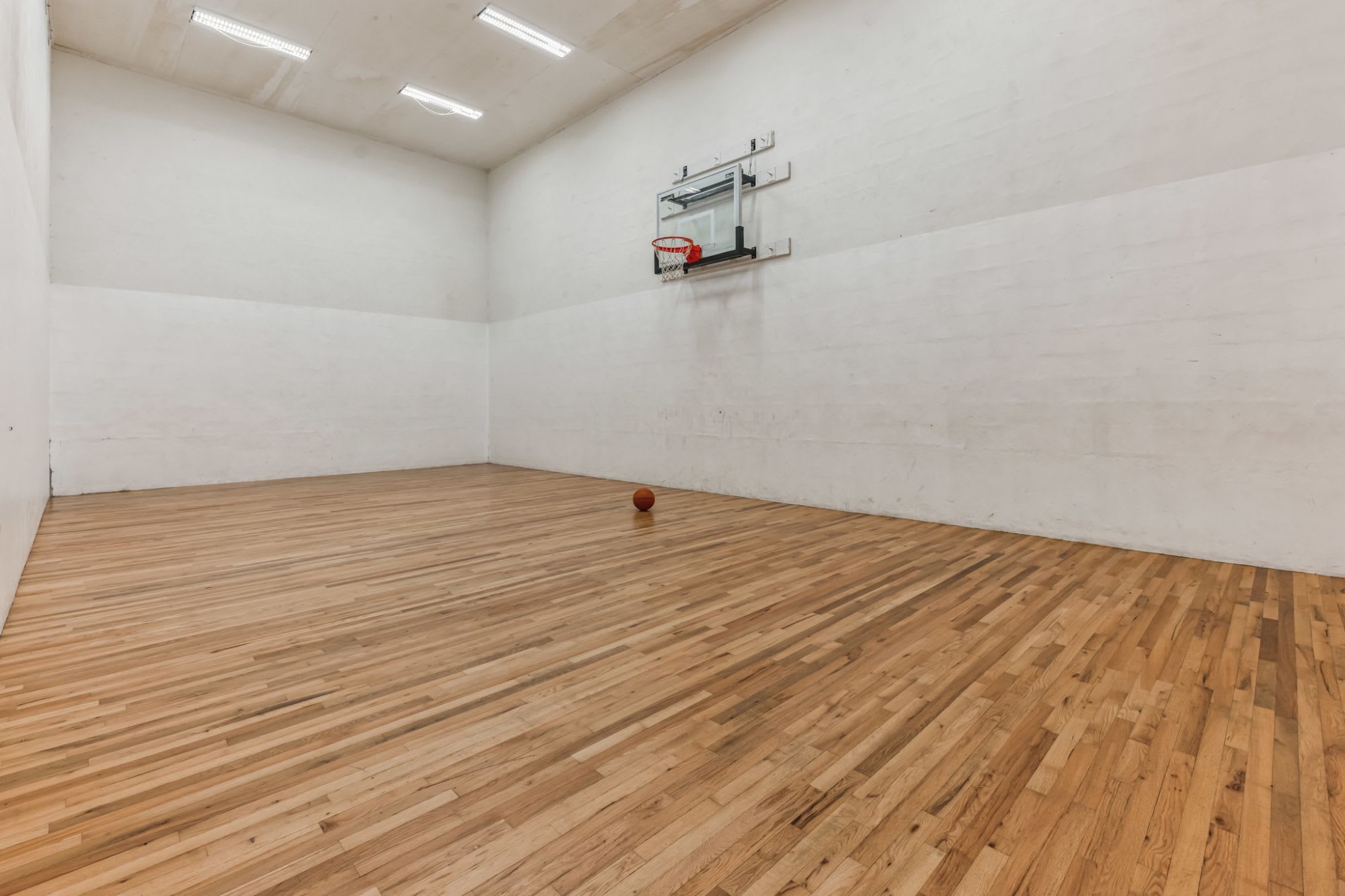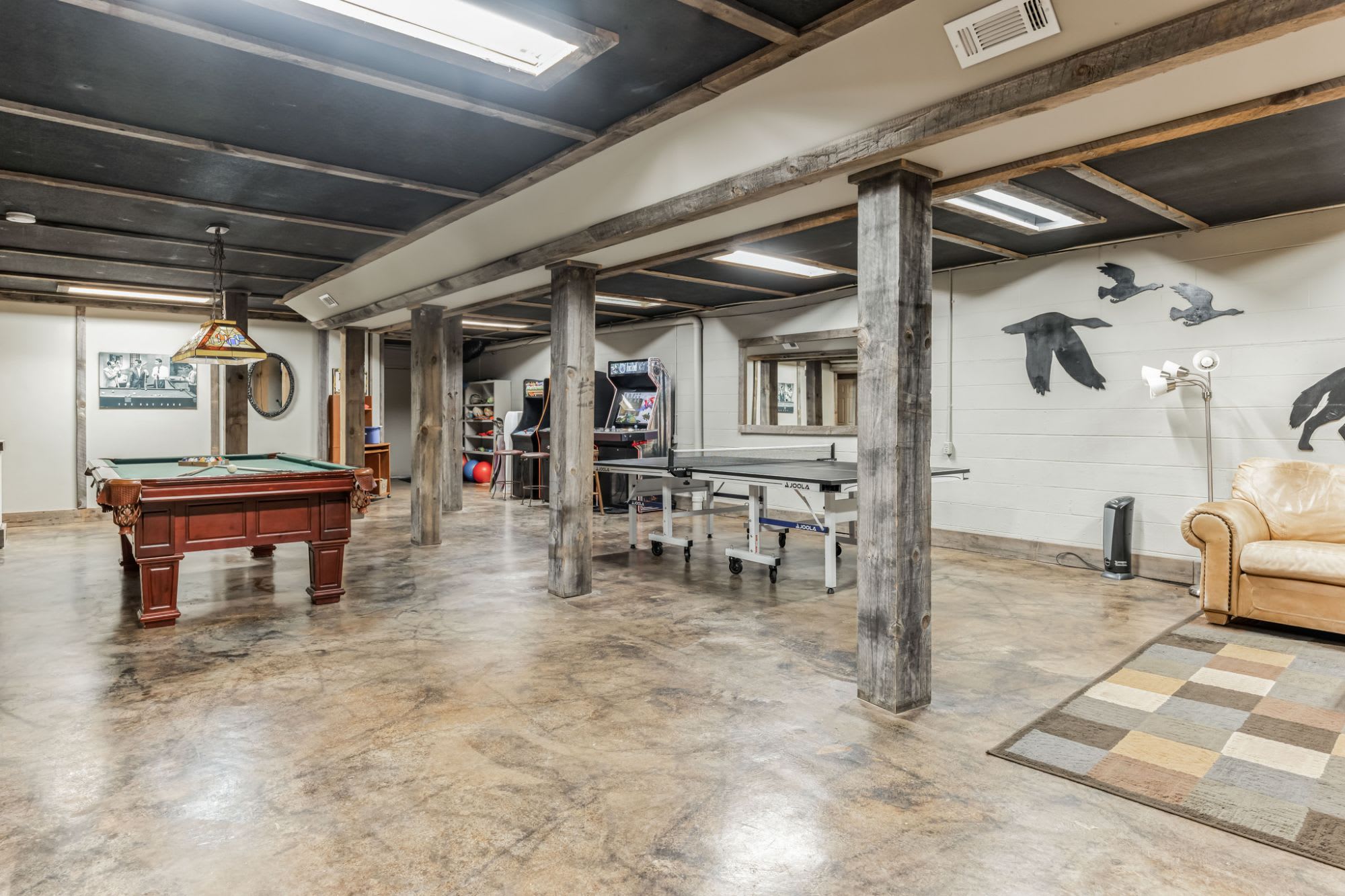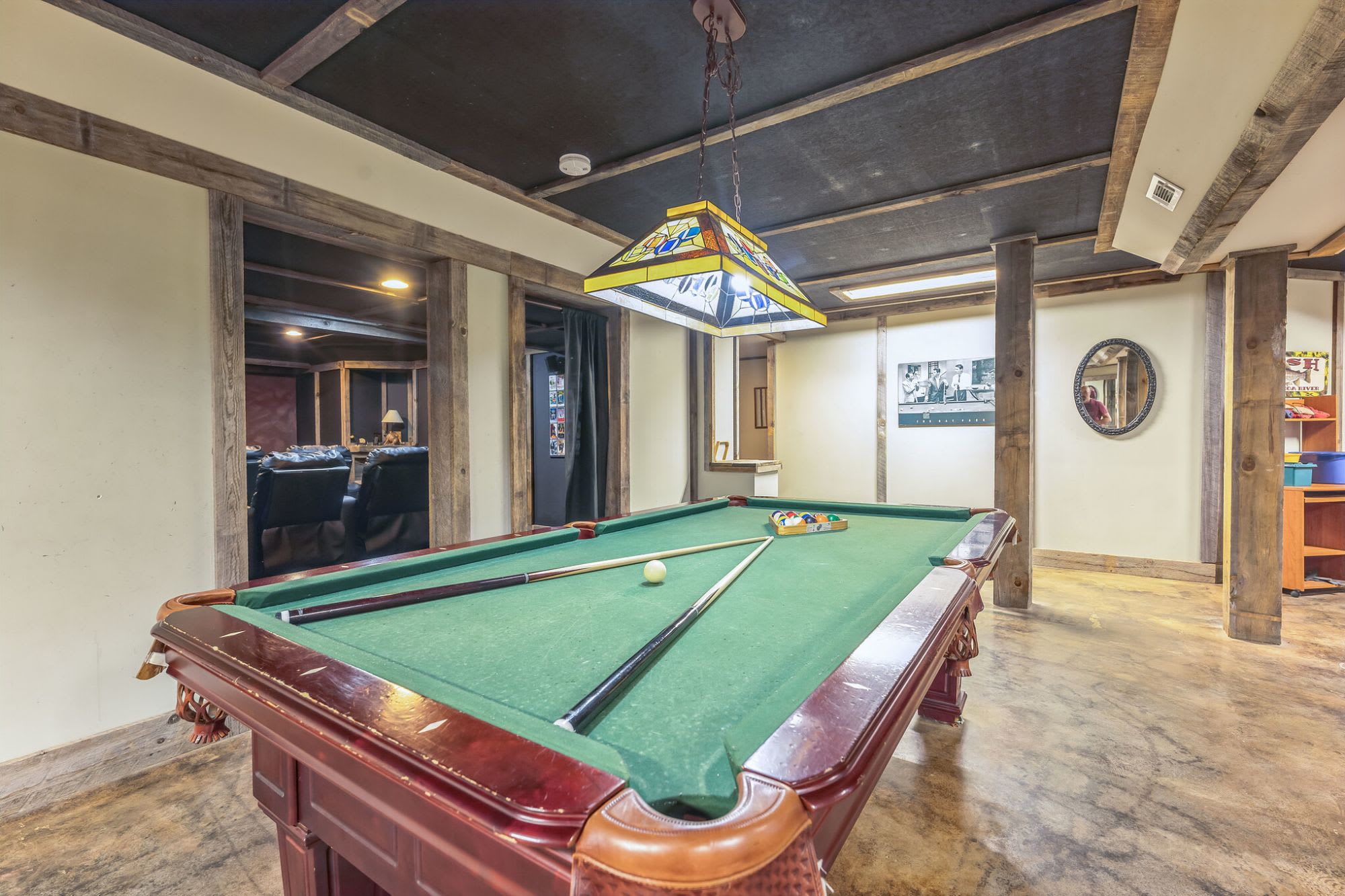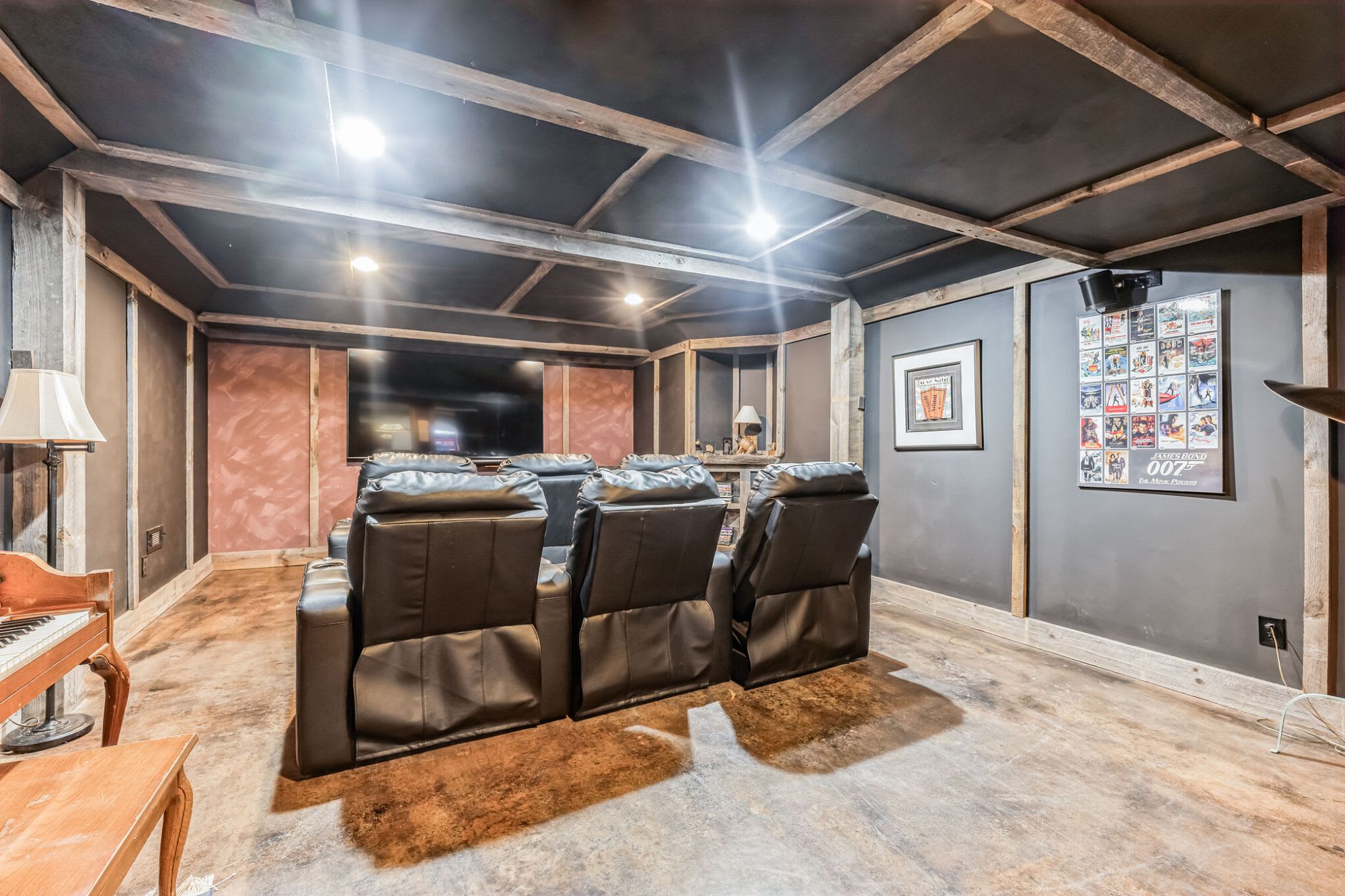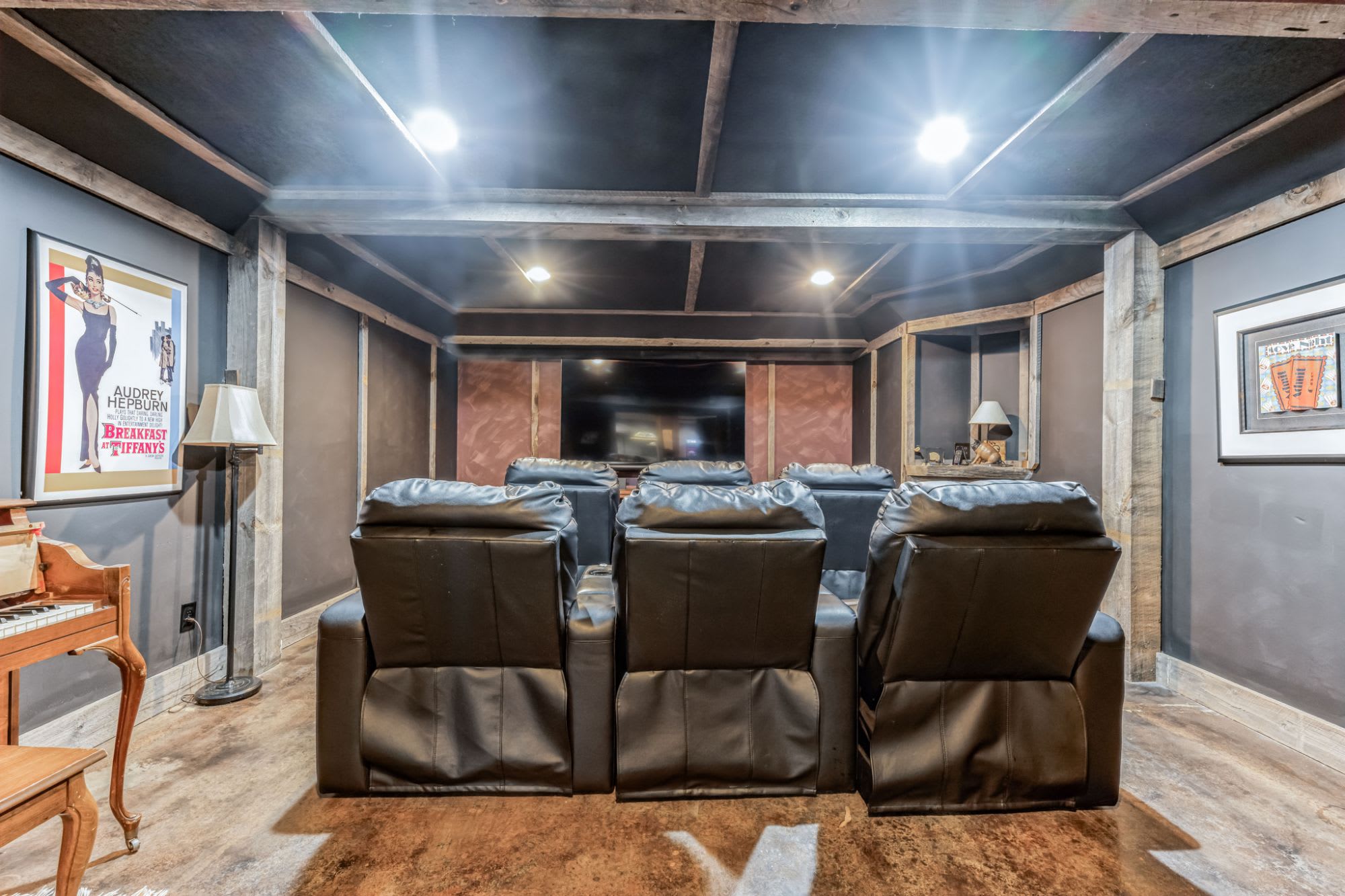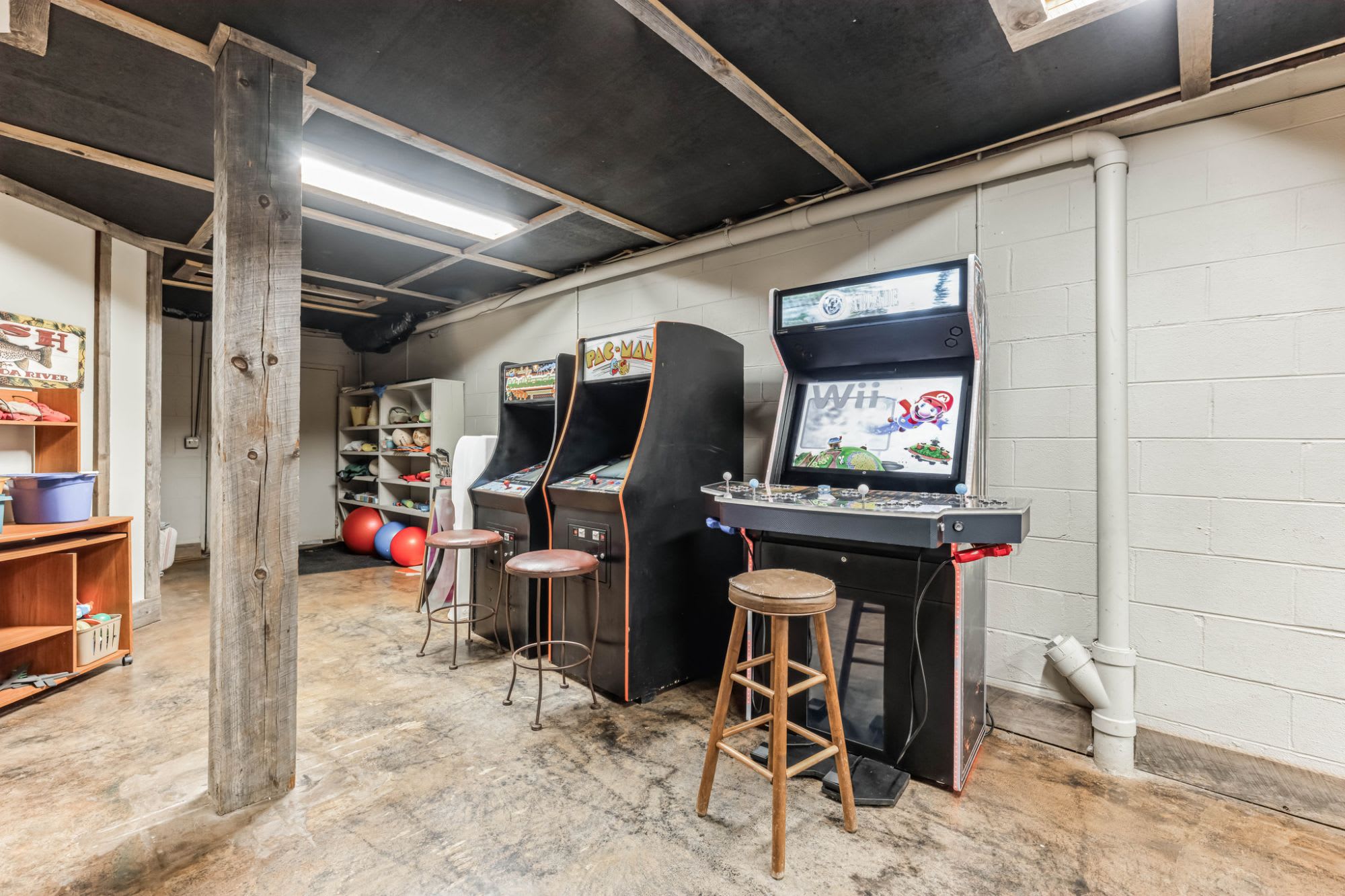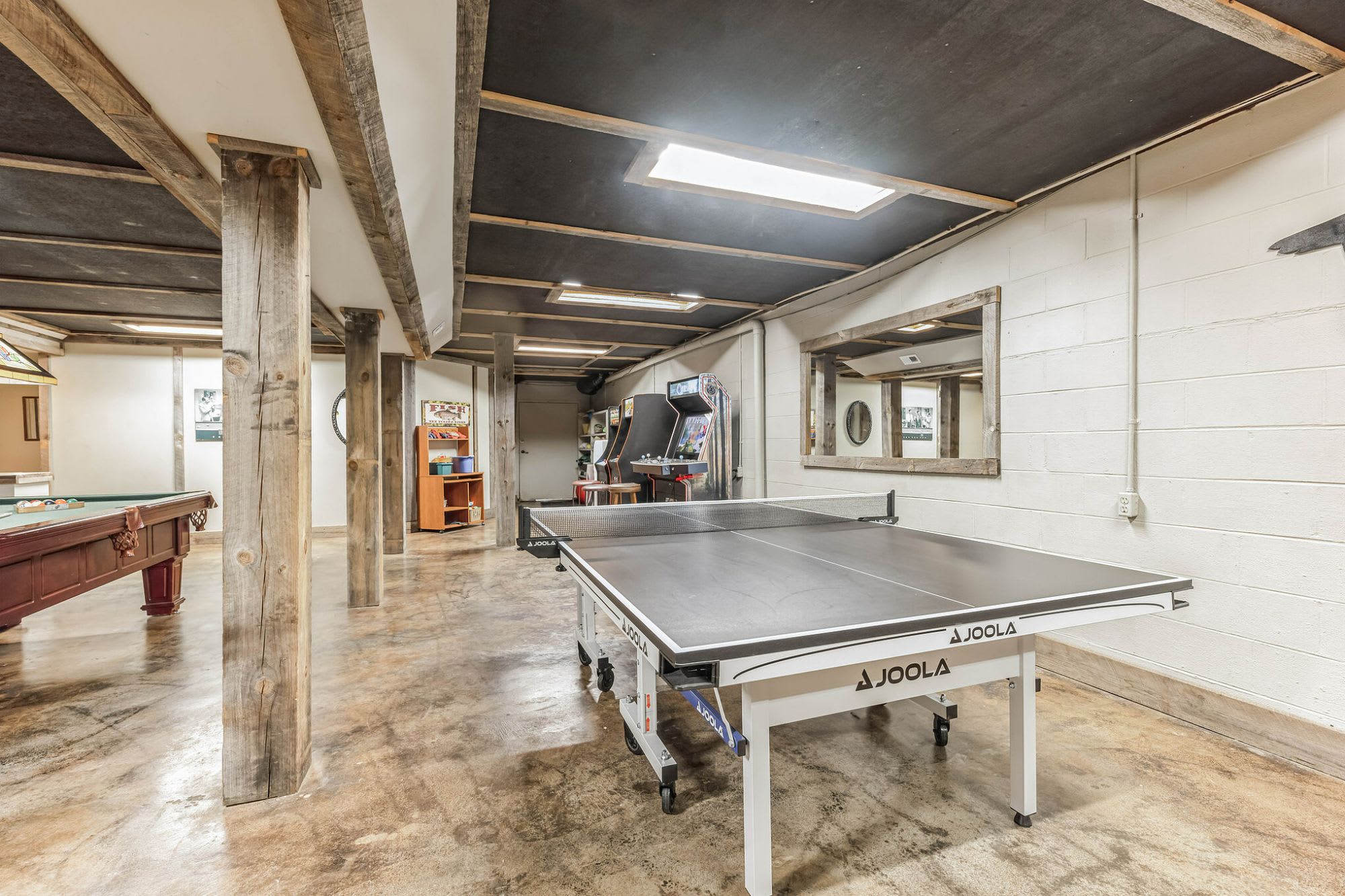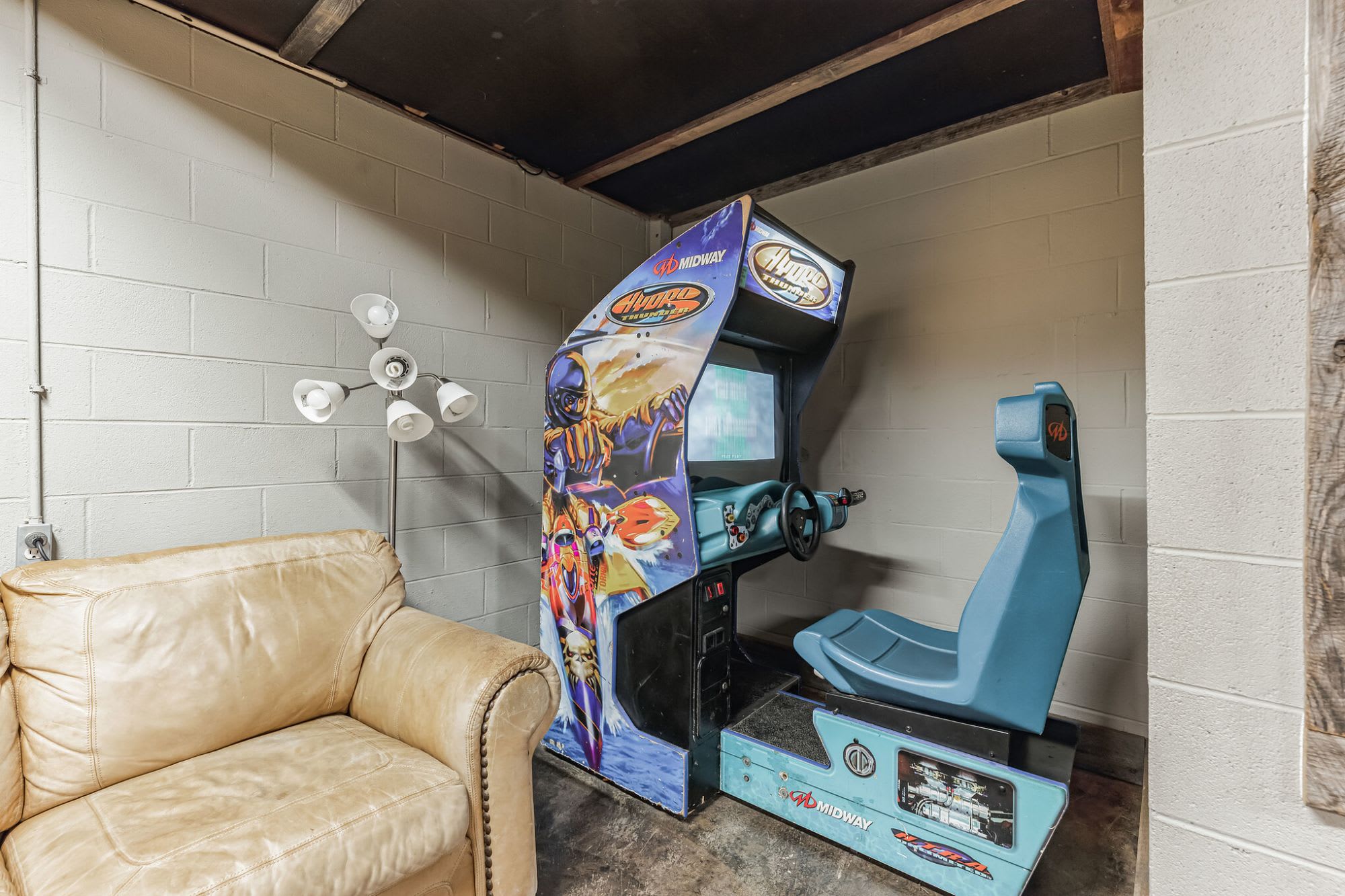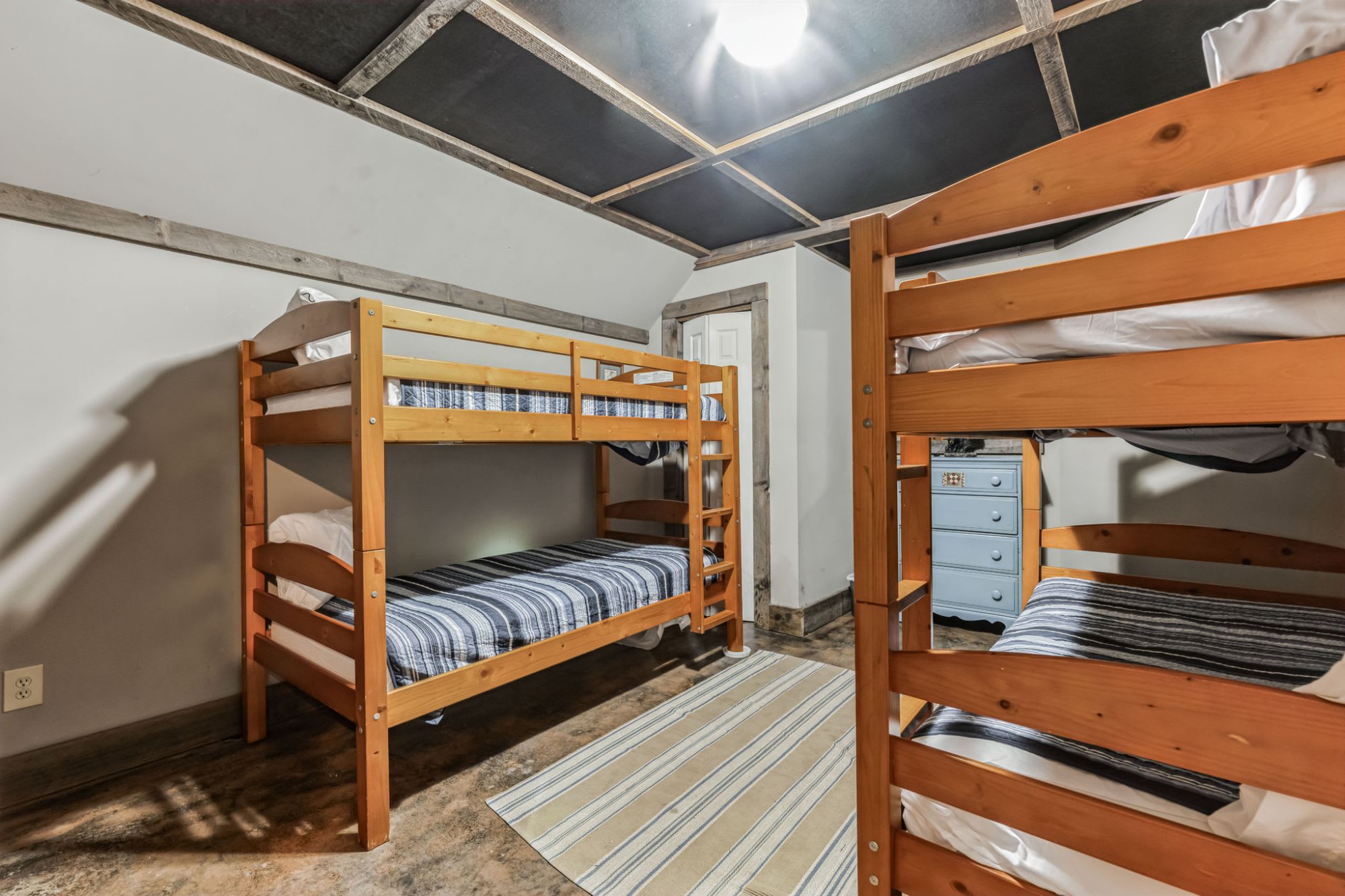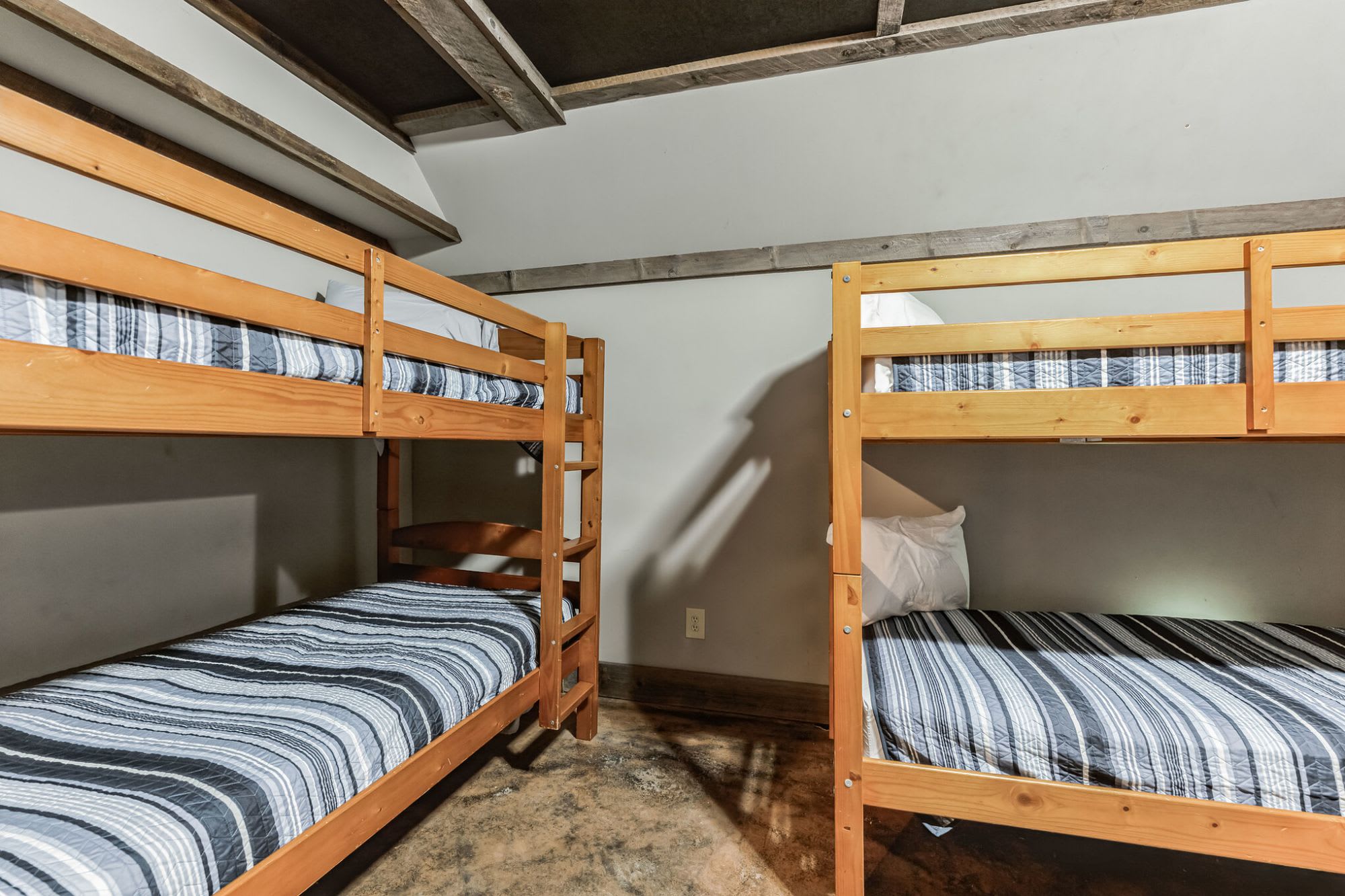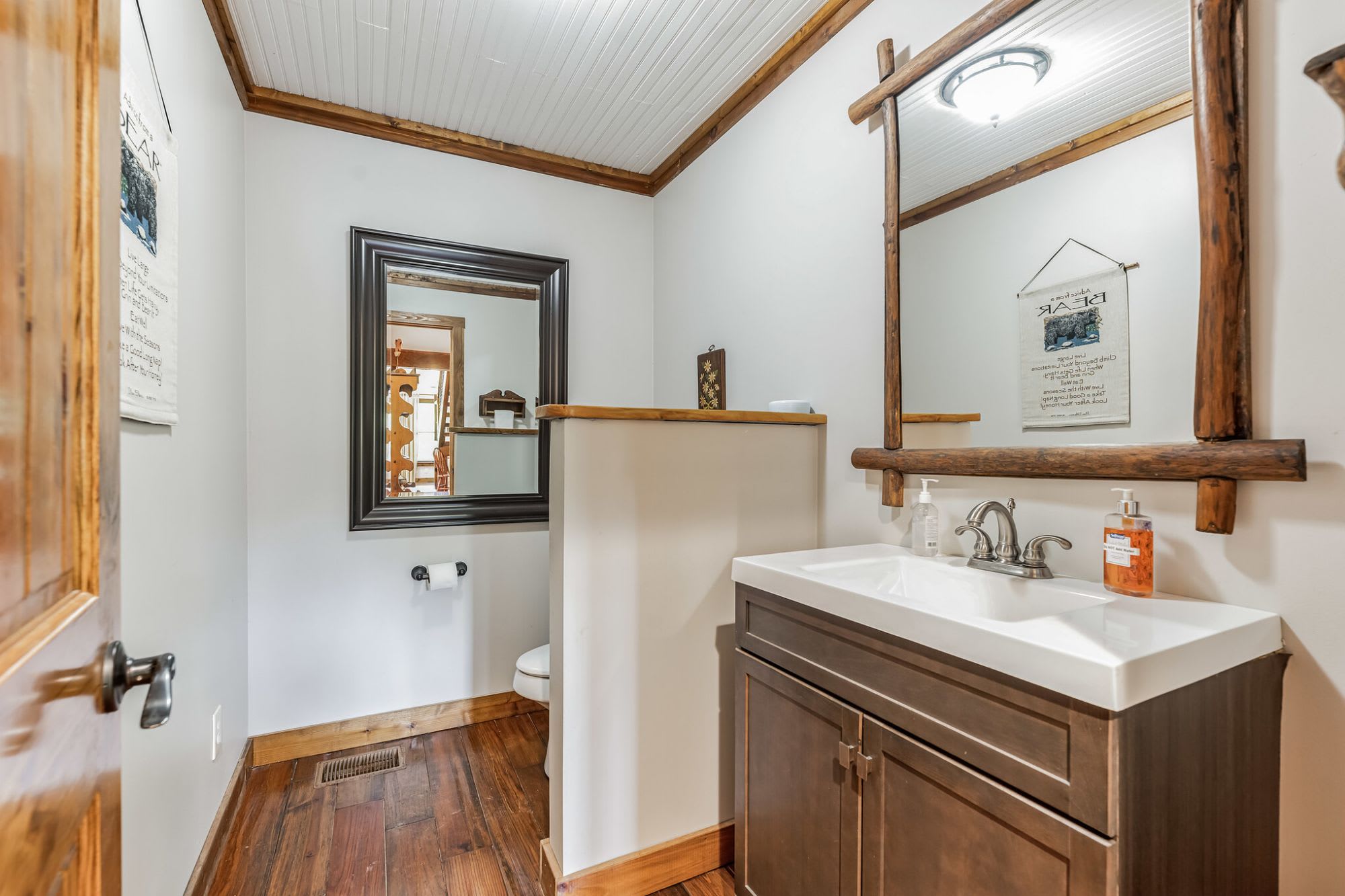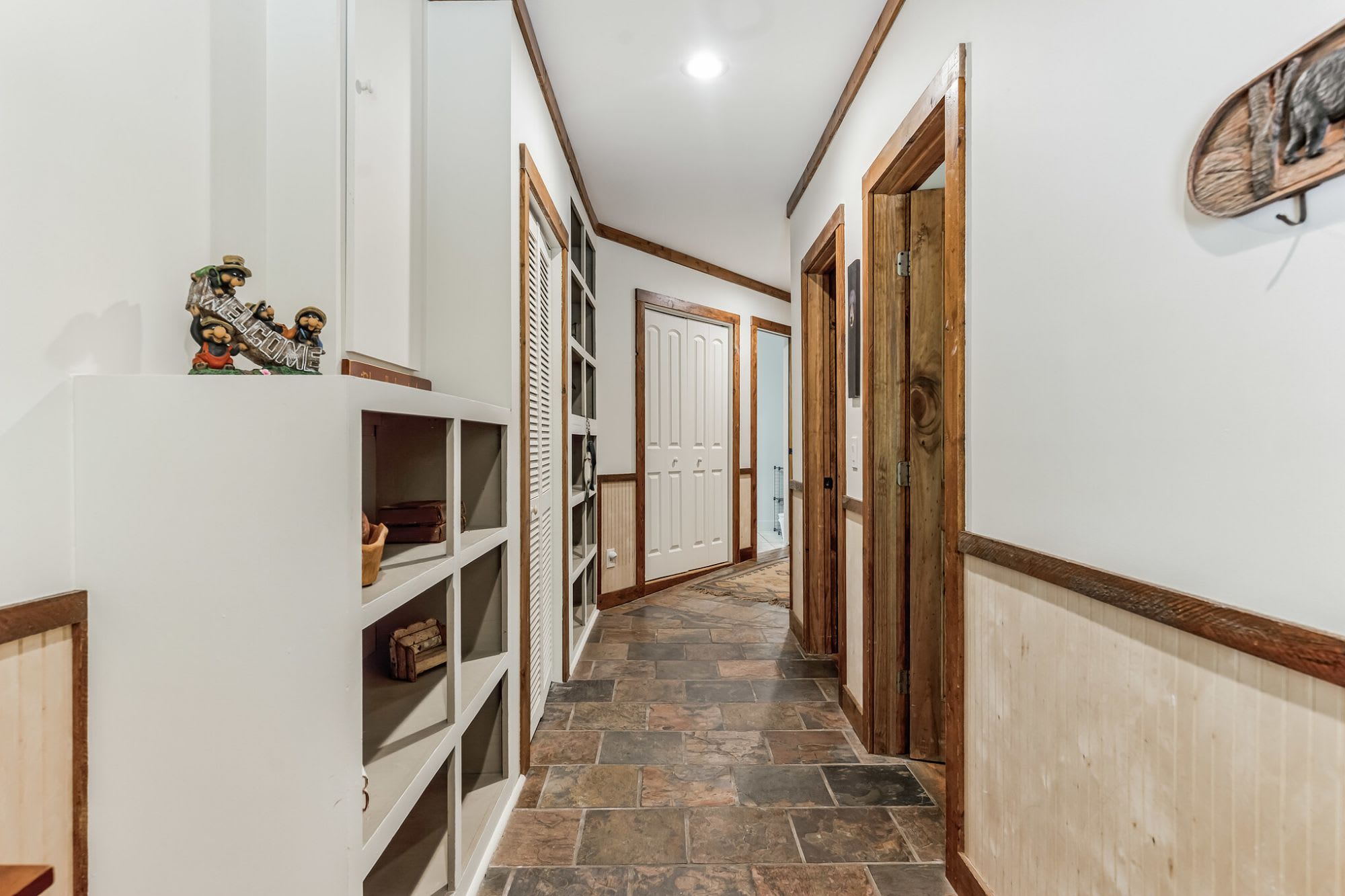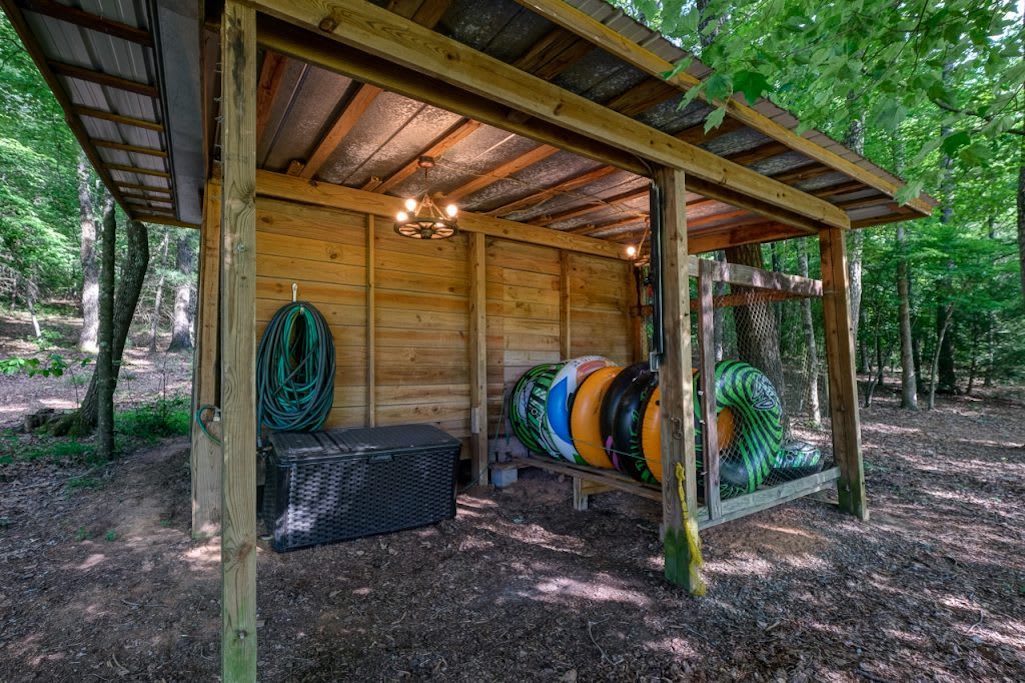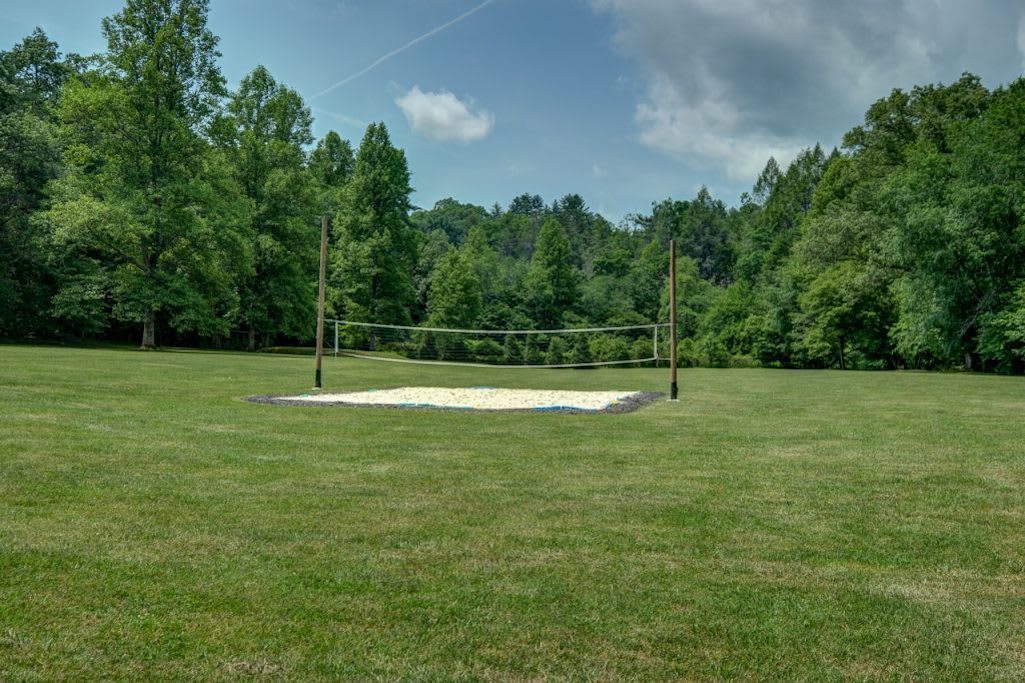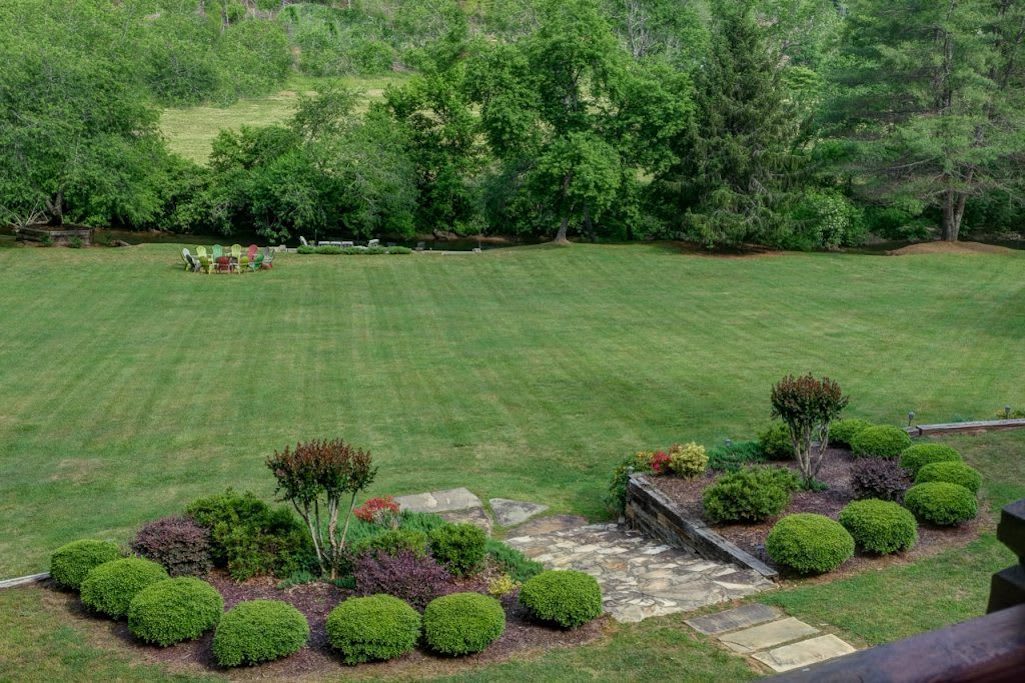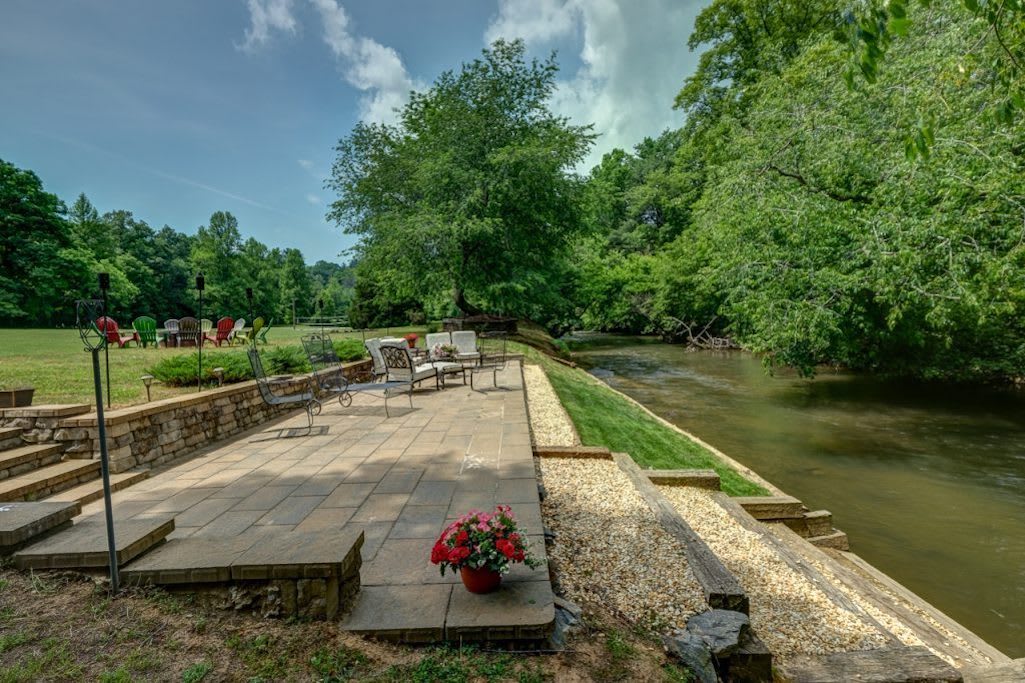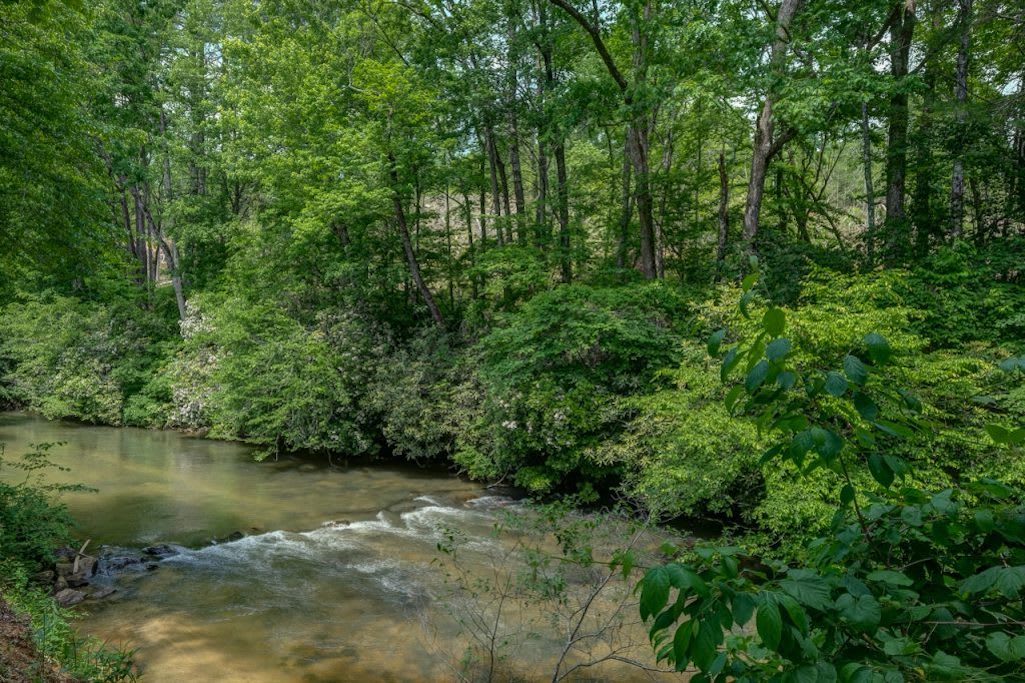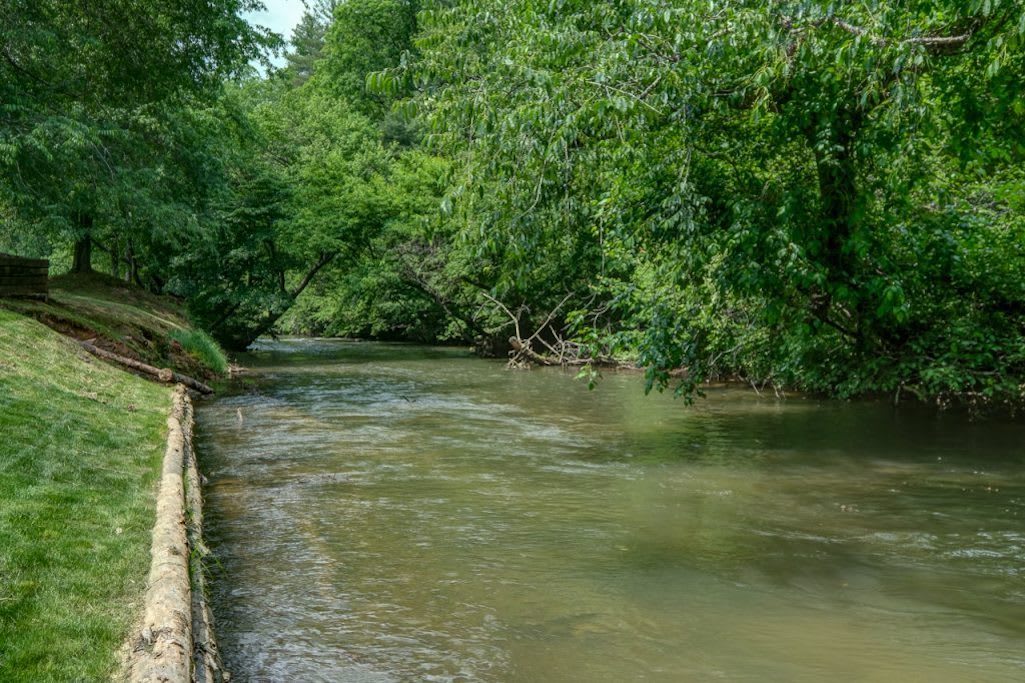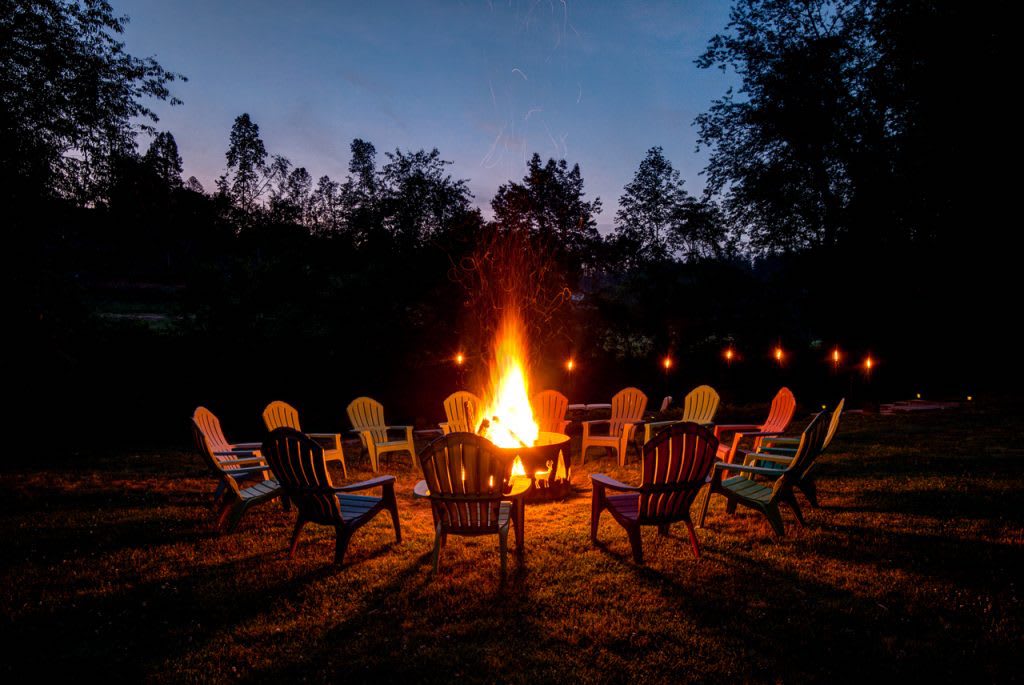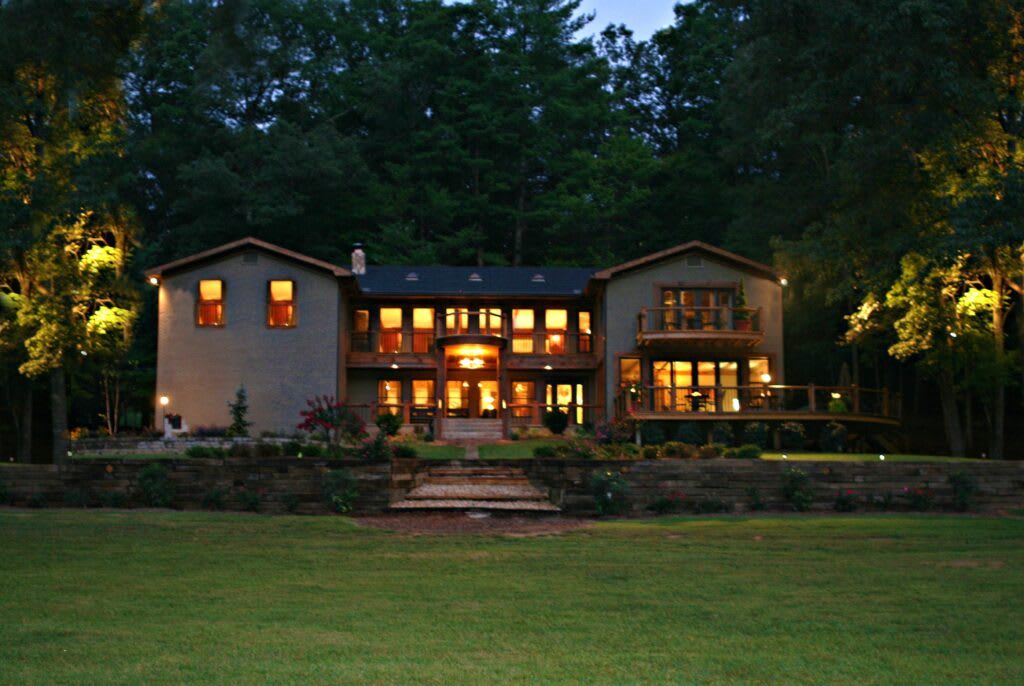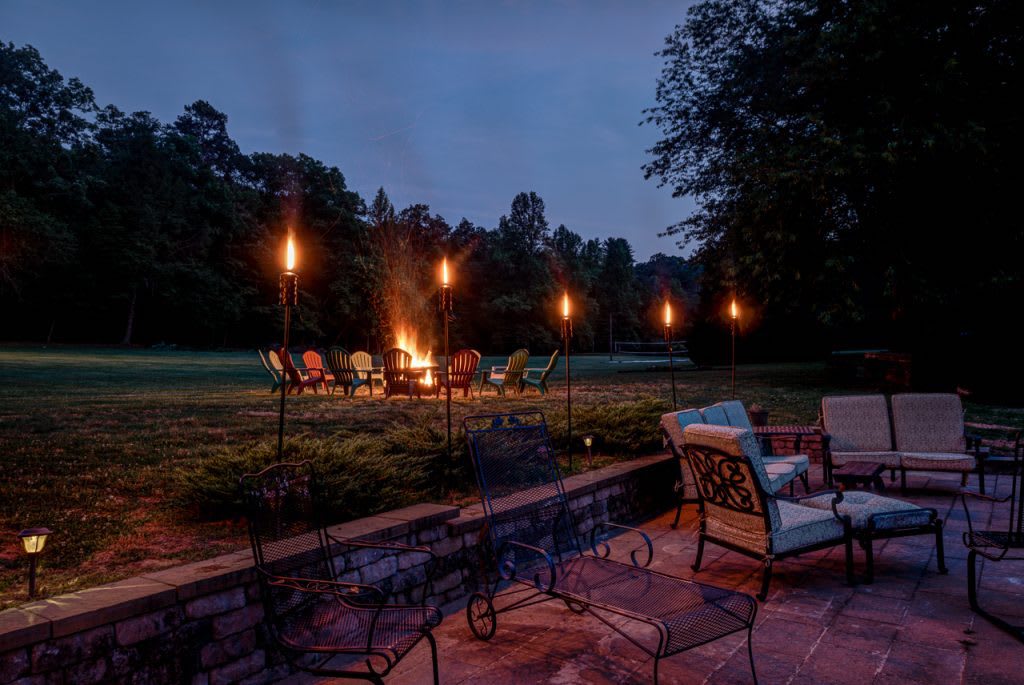 Overview:
The Unmatched Experience Among North GA Cabins for Rent
Escape to the majestic Laughing Bear Lodge, a unique offering among North Ga Cabins for Rent. This hidden gem is nestled in the heart of North Georgia, standing out as one of the finest Luxury Cabins in Georgia. Boasting an impressive 10,000 square feet of indoor space, it is more than just a cabin – it's a luxurious haven for your vacation.
Prepare to be amazed as you step into the highlight of this 'cabin': a full-size Indoor Racquetball Court. This unique feature truly sets the lodge apart, demonstrating that while you may be searching for North Ga Cabins for Rent, the Laughing Bear Lodge offers you so much more.
Luxury Cabins in Georgia: Embrace the Great Outdoors
Situated on 7 secluded acres with 900 feet of frontage on a stocked Trout Stream, this lodge immerses you in nature's embrace. Beyond a typical cabin experience, you'll find an elevated Golf-Driving Green, a sand volleyball pit, and ample open space for games and memories.
Luxury Cabins in Georgia: Designed for Large Gatherings
Designed to accommodate large groups, Laughing Bear Lodge exceeds your typical Luxury Cabins in Georgia. With the capability to comfortably seat up to 15 people at the custom-made dining room table, it's an ideal destination for family gatherings and corporate retreats.
The Lodge in Georgia: More than a Cabin
With a multitude of options for entertainment, you'll soon realize why this Lodge in Georgia is more than just another cabin. From the full-size arcade video games to the sand volleyball court, there's something for every age and interest.
The Master Bedroom at this North Georgia Cabin for rent boasts a private balcony overlooking the expansive acreage and tranquil Trout Stream, providing a serene escape from the everyday hustle and bustle.
Book Your Stay at the Best Among Luxury Cabins in Georgia
Laughing Bear Lodge comfortably accommodates up to 30 guests in beds, ensuring ample space for everyone to enjoy their stay. Conveniently located just 10 minutes from Blue Ridge, GA, this Lodge in Georgia is the prime location to explore the natural wonders of North Georgia.
If you've been searching for "North Ga Cabins for Rent," it's time to elevate your expectations and experience a unique and luxurious stay at the Laughing Bear Lodge. Whether you're planning a corporate retreat, a family reunion, or a peaceful escape, this luxury cabin in Georgia awaits your arrival. Don't wait; book your unforgettable stay now!
If you have questions or need assistance, contact us today. We're here to help you at Overstay.
Access:
Guests will be given a keyless entry code provided as well as driving directions 5 days prior to arrival.
Space:
Welcome to Laughing Bear Lodge, a spectacular vacation rental nestled near the charming town of Blue Ridge, GA. This luxurious lodge offers a one-of-a-kind experience, boasting a massive 10,000 square feet of indoor space, providing ample room for your group to relax and unwind. With 9 beautifully appointed bedrooms and 6 1/2 baths, Laughing Bear Lodge can comfortably accommodate large groups, making it an ideal destination for family gatherings, corporate retreats, or friends' getaways.
One of the lodge's standout features is the full-size Indoor Racquetball/Basketball Court, complete with a regulation basketball goal mounted on the sidewall. Whether you're an enthusiastic athlete or just looking to have some fun, this unique amenity is sure to be a hit with everyone.
Nestled on a serene 7-acre property, Laughing Bear Lodge offers 1,000 feet of frontage on the renowned Fighting Town Creek, a trout stream that adds to the beauty and tranquility of the surroundings. Enjoy fishing, wading, or simply taking in the soothing sounds of the flowing water from the charming patio right on the creek.
Step inside the lodge, and you'll find a kitchen that has been recently renovated and equipped with top-of-the-line appliances, ensuring that preparing meals will be a joyous experience. With a floor-to-ceiling refrigerator, extra refrigerator and freezer space in the laundry room, double ovens, double dishwasher, and double sinks, this kitchen is ready to help you prepare a wonderful meal for your large group!
For the entertainment enthusiasts, the Lodge boasts a Home Theater Room with professional surround sound and plush theater seating, creating an authentic cinema experience for movie nights. The theater room contains streaming capabilities as well as a DVD player and HDMI hook up.
The fun doesn't end there! The game room is a haven for recreation, featuring a pool table, ping-pong table, and a CUSTOM arcade system with an extensive library of 20,000+ games from various gaming consoles, including Xbox, Wii, Nintendo, PlayStation, and more.
Laughing Bear Lodge also offers a plethora of outdoor amenities for your group to enjoy. Practice your swing at the golf driving range, challenge your friends to a friendly game of sand volleyball, or relax and float down the creek using provided tubes.
Whether you're seeking relaxation or adventure, Laughing Bear Lodge has it all. It provides a perfect blend of luxury, entertainment, and natural beauty, making it the ultimate destination for an unforgettable vacation. This is the place you've been looking for to create cherished memories with your loved ones.